Reading Time:
5
minutes
Updated: 8/5/2022 | Best Cat Eye Sunglasses
Cat-eye style refers to the shape of sunglasses, glasses, and even an eyeliner makeup technique. The style first appeared in the 1950s and has remained popular to this day. They were created by a socialite designer named Altina Schinasi and became a timeless eyewear style.
Cat-eye sunglasses may also be referred to as the "Manhattan," "Harlequin," or "upswept" glasses. The original cat-eye sunglasses were more angular and thinner and slowly the frames became larger over time.
The name came from the high temples of the frame shape and how it swoops upward like the eyes of a cat. Think Breakfast at Tiffany's, which made the Manhattan-style sunglasses popular.
This style of frames are typically oversized and make round faces appear slimmer. They're flattering on almost all face shapes.
What to Consider When Purchasing Cat-Eye Sunglasses
Styles: While cat-eye sunglasses can look good on most faces, there are different styles to optimize your look, face shape, and style. With tall, oversized, skinny, or square cat-eye frames, there is a look for anyone.
Comfort: Wider nosepieces that won't pinch your nose and thicker earpieces that won't slide off will be extra comfortable for all-day wear.
UV Protection: The most important part of sunglasses is UV protection! Choose a chic look that offers 100% protection from UVA and UVB light to ensure your style is still protecting your eyes.
Durability: Metal hinges and shatterproof lenses can make sure your glasses last for the long run and keep your eyes safe while you're wearing them. Always choose quality over quantity.
Here are our top picks for cat-eye sunglasses with prices ranging from budget-friendly to luxury brand names.
See our other fashion blog posts here.
Best Cat Eye Sunglasses
#1 Saint Laurent New Wave SL 372 Sunglasses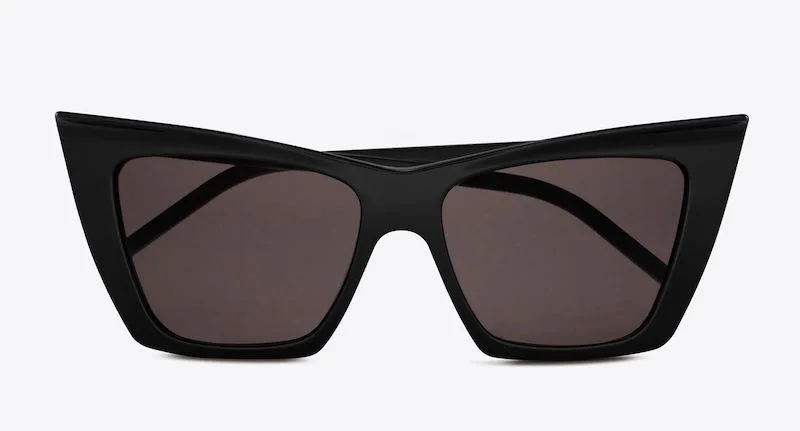 Saint Laurent's SL 372 sunglasses ($450) are a sharp cat-eye style that is sure to turn heads. They're a hefty investment but so worth it if you're looking for sunglasses that will last you a long time.
They come with UV protection and are polarized.
Buy Saint Laurent frames directly from YSL, Nordstrom, Saks Off Fifth, Sunglass Hut, and Amazon.
#2 Quay Reina Sunglasses
Quay is an Australian eyewear brand that makes super affordable sunglasses.
We love their Reina style ($60) which is oversized cat-eye sunglasses. It comes in different colors and makes my round face look slim. Check out Quay's other cat-eye styles here.
#3 Celine
Celine is known for their oversized sunglasses. We love the classic Edge cat-eye sunglasses.
Shop Celine at Nordstrom and Net-a-Porter.
#4 Diff Eyewear
Diff Eyewear has very flattering frames for all face types.
We love the Becky, Gia, and Goldie frames because of their shape and because they come in lots of colorways.
#5 Prada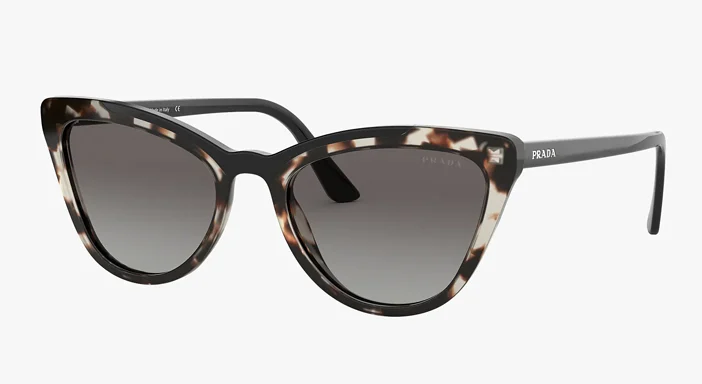 Prada makes amazing cat-eye sunglasses in many colorways and prints. We love their Catwalk style which is an iconic and classic cat-eye frame.
Shop Prada at Nordstrom and Sunglass Hut.
#6 Le Specs
Le Specs is another affordable eyewear brand that many celebrities wear. Their styles range from $45-$70 and they even collaborate with artists and designers to create limited edition styles.
Shop Le Specs at Shopbop, REVOLVE, and Net-a-Porter.
#7 Gucci
Gucci makes awesome cat-eye sunglasses that also include UV protection.
Check out all of Gucci's cat-eye sunglasses here.
#8 Fendi
Fendi makes many cat-eye-style sunglasses. We especially love their jeweled cat-eye sunglasses!
Shop Fendi at Nordstrom, Saks Fifth Avenue, Nordstrom Rack, Saks Off Fifth, and Bloomingdales.
#9 Miu Miu
Miu Miu has tons of cat-eye styles. They have designs ranging from simple to styles with lots of gradients and jewels.
Shop Miu Miu at Sunglass Hut, Nordstrom Rack, and Nordstrom.
#10 Gentle Monster
Gentle Monster is a popular Korean eyewear brand that was once sold at Nordstrom. Since then, they have mainly sold their products on their website because they ran into a huge problem with counterfeits.
We love their Talin sunglasses ($270) which have a sharp yet narrow cat-eye shape.
#11 Tifosi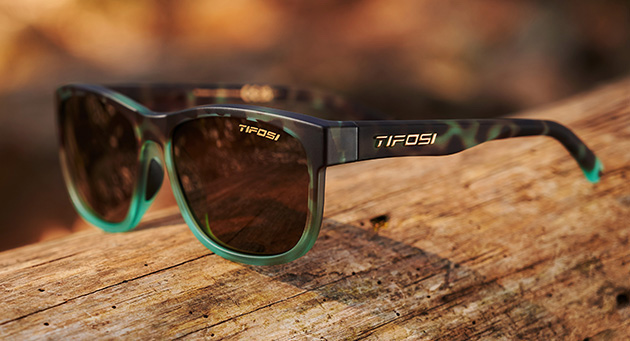 Tifosi makes durable and affordable sunglasses. Their Swank XL style has cat eye lenses with an oversized look. The lenses also come in multiple color and patterns.
#12 Vint & York
Vint & York makes high-quality eyewear without the hefty price tag. We love their Show Off cat-eye sunglasses ($169). Many of their styles come with soft nose pads and flexible temples so that you can adjust them to get the perfect fit.
See all of Vint & York cat-eye sunglass styles here.
If you found our article on best cat eye sunglasses helpful, please share it on Pinterest. Thank you for your support!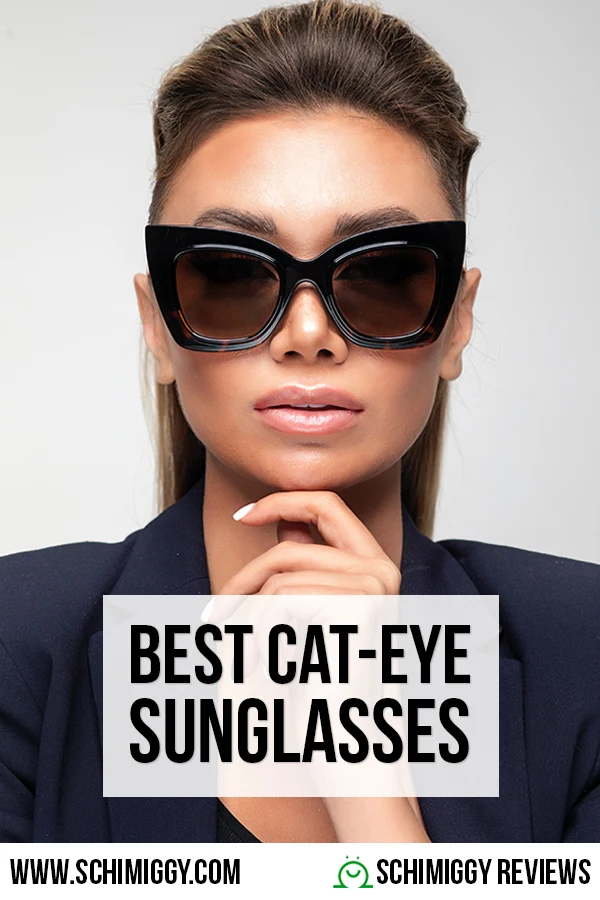 Thank you for visiting today! If you found this encouraging or informative, please connect with us on Instagram or TikTok.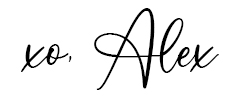 Sign up for our monthly newsletter for updates and more. We promise we won't spam you! Feel free to unsubscribe anytime.
If you're a brand and want to work with us, please visit this page to get in touch.