Reading Time:
5
minutes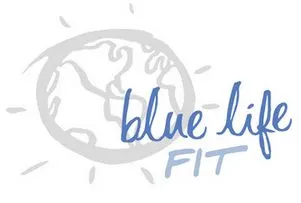 What is Blue Life Fit?
Blue Life Fit (BLF) was created in 2014 by Planet Blue founder and designer Ling-Su Chinn as a line of basics that would appeal to the California Girl's lifestyle. Blue Life is beachy bohemian chic that is comfortable while still sexy. Blue Life can take any gal from the beach to the street and everywhere in between. Their silhouettes are definitely reminiscent of the edgy LA lifestyle, combining luxe fabrics, straps, lace and mesh to make their pieces eye-catching. Many of BLF's pieces also remind me of Free People. What do y'all think?
Planet Blue also has their own swim line, Blue Life Swim. They are based out of sunny SoCal in Santa Monica, Calif.
Blue Life Fit Review: Lacey Contract Leggings
For my Blue Life Fit review I chose the Lacey Contrast Legging ($140). I snagged them on Carbon38 for only $80! These Lacey Contrast Leggings from Blue Life Fit have contrasting lace panels lined with nude mesh. The mesh provides airflow to keep you cool and dry. The lace panels looked very feminine and online photos made it very intriguing.
#1 Size: Per their size chart I decided to size-up buy a medium. I wear a size 6 in lululemon. I would definitely advise sizing up in this brand. My initial try-on was ill-fitting. The waistband did not stretch enough to fit over my hips. Eventually after some tugs (and possibly rips at the waistband) they gave way. I would recommend SIZING UP in BLF.
#2 Style: BLF comes in long style leggings for now. They also sell matching sport bras and tank tops.
#3 Inseam: The Lacey Contract Leggings have a 28″ inseam.
#4 Rise: These pants fit like a high-rise, with the waistband sitting at my navel.
#5 Waistband: The waistband is an exposed elastic band that sits comfortably on the waist. One issue I had was the waistband hem is that it did not stretch. It was impossible to get these leggings on without hearing some tearing as the waistband passed my hips. After the leggings were on, the fit was perfect! I did not experience any tugging during practice and teaching.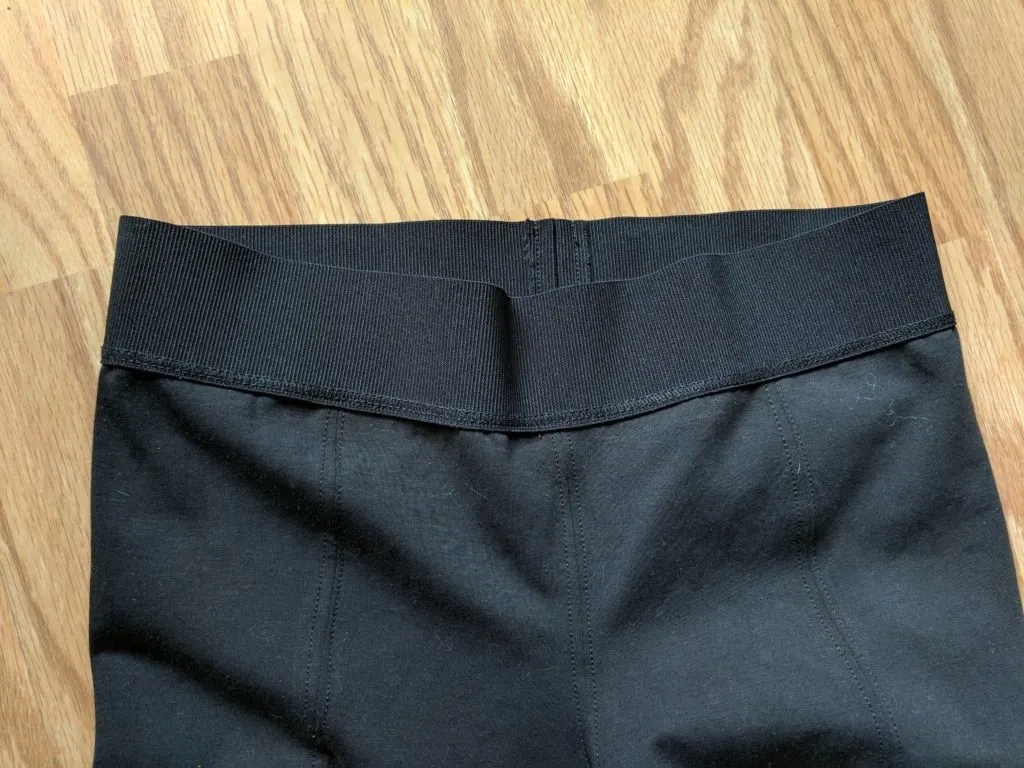 #6 Fabric:
Fabric Content: The leggings consist of a spandex blend (85% Polyamide 15% Spandex). The fabric is thick and feels soft and luxurious. It has a cotton-like texture giving it a matte look. The lace panels with nude fabric underneath give the leggings a sexy feminine look. Although the lace looks attractive, the lace also easily snags. I found one snag during my try-on.
Fabric Performance: Although the fabric seemed thick, it had quick drying properties. The bum area was not flattering due to the construction of the pant. My bum area looked saggy. I've worn my leggings approximately ~5 times now and I've yet to experience pilling. It's safe to say the fabric is pill resistant!
Opacity: The fabric is 100% opaque – no see-through in the bum area.
Fabric Features: The nude lace panels look very beautiful and the pants are very versatile. The leggings are made with various square shaped panels, allowing it to contour to the body and fit comfortably. I did not see any visible logos on the exterior of the leggings.
#7 When to Wear: Blue Life Fit is designed for yoga and loungewear. I would wear BLF in more casual settings other than in a yoga or fitness classes. The lace is too delicate for strenuous wear. Even rubbing the lace against my sticky yoga mat would cause pilling and pulling of the lace.
#8 Cost: These leggings cost a pretty penny at $140 MSRP. I got them on sale for $80 on Carbon38 website.
#9 Gusset: The Lacey Contract leggings do not have a gusset. However there are multiple panels that meet at the crotch area (see image below). You definitley won't get camel toe with these leggings.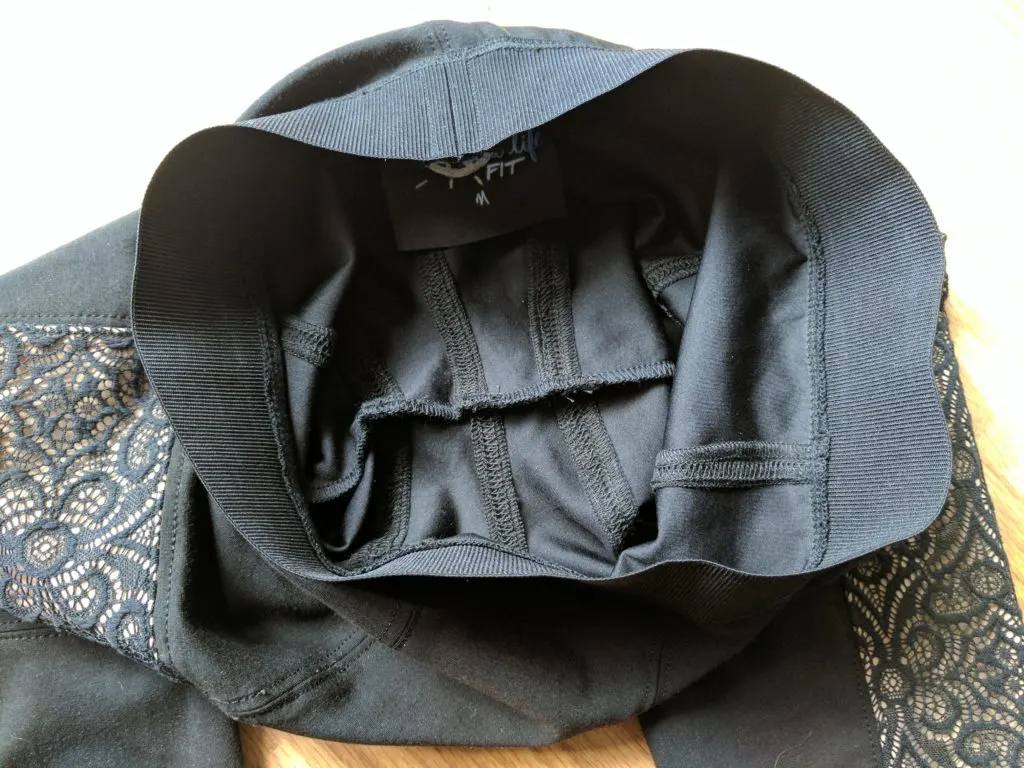 #10 Stitch Seam: Fall fell and Overlocked seams are used throughout the leggings. The seams did not cause any chafing during wear. The pants were pretty comfortable during wear.
#11 UPF Protection: Not disclosed
#12 Made in Los Angeles, USA.
#13 Care Instructions: Handwash inside out (to preserve the lace) in gentle detergent. Lay flat or hang to dry. I would avoid sunlight and use a foldable drying rack, like this one.
Should I Buy Blue Life Fit?
I definitely recommend the Lacey Contrast Leggings. One gripe I did have was that the waistband that did not stretch enough. I felt and hearing some tearing while putting the leggings on. However, after I got them on, the fit was surprisingly comfortable and the fabric felt soft and buttery. The unique waistband also kept my leggings on throughout practice and during teaching. I'll definitely be reaching for my BLF leggings often. They're a great basic leggings to have in your wardrobe. Because, the lace is very delicate and snags easily, I will be extra careful where I wear my pants.
I look forward to adding more BLF to my closet!
Where to Buy Blue Life Fit?
Next up in my BLF review are their Strappy High Waist Leggings. Stay tuned!
<3 + Light,
Schimiggy