Reading Time:
6
minutes
I am surrounded by women who inspired me every damn day.
These women in my life are go-getters, inclusive, smart AF, want to make the world a better place and are most importantly…boss babes.
Boss babes work hard. It's a great idea to honor their hard work by gifting them presents that display their badassness or just let them know that they are appreciated.
Here are some gift ideas for what to get that boss babe in your life.
Great Gifts for Boss Babes
#1 The Gray Muse Creative Pins
I LOVE the creative pins by The Gray Muse. They're hilarious and scream #icanrelate.
Chose from dozens of designs and don't wait, because they run out quickly!
#2 The Happy Planner
Happy Planners are a great tool to help your boss babe keep track of her busy schedule. The planners also come in various sizes and colors that are bound to put a smile on anyone's face.
You can accessorize the planners with stickers and even complement your planners with Happy Planner merch such as t-shirts and even a planner purse.
#3 Desk Plants
Plants not only bring fresh air into your home, they're also a great way to decorate desks and boss babe spaces.
We love this ombre succulent trio from Jackson & Perkins. They instantly prettify any space and are easy to care for too!
Use code SCHIMIGGY for 20% off all your orders at Jackson & Perkins.
#4 Alley & Rae Boss Babe Tees
Alley & Rae makes printed tees with awesome sayings! Check out their Boss Babes collection and find a t-shirt that resonates with your favorite boss babe!
Use our link to save 20% off your first order at Alley & Rae! Alternatively, you can use Alley & Rae coupon code REF10-SCHIMIGGY during checkout to enjoy the discount.
#5 Blue Light Blocking Glasses

Boss babes are typically at their work desks on a computer or one their phones 24/7. That's how they get things done.
To combat eye fatigue, get your boss babe a pair of fashionable blue light blocking glasses by Prospek. You can order prescription lenses as well.
#6 Origamei Dress
As a boss babe myself, I am ALL about packable dresses.
The MOMO dress by Kickstarter funded company Origamei makes this lightweight and easy to care for dress.
The dress folds into a rectangle and can be carried in your purse or luggage. I am obsessed with the cool-feel material and the fact that it is wrinkle resistant!
You'll be seeing me wear this to all my meetings.
#7 Circadian Light

As a boss babe you'll be pulled in various directions and even have to travel to see clients. When we travel, this may disrupt our circadian rhythms, which helps you get a better night's sleep and feel naturally awake and energized throughout the day.
A circadian light combats the effect of less light during the Winter seasons, allowing us to regulate our circadian rhythms.
They also make a pretty addition to any boss babe desk.
#8 Sustainable Hair Accessories
Did you know that boss babes are also eco-friendly? They not only care about their careers, but also about the world in which they live.
Encircled makes awesome hair accessories from odds and ends of fabrics so that none of the materials in their manufacturing process go unused.
Choose from their soft bamboo tie-up headbands and scrunchies to keep the hair out of your boss babe's face while she's busy conquering the world.
#9 Purse Hooks

The Clipa is a handy hook that can be deployed to keep your belongings from ever touching the ground. The worse thing that can happen to a boss babe is losing your bag or staining it.
Choose from various colors and finishes so that you can match your favorite handbag's hardware.
When not in use, you can wear the Clipa as a bracelet or just dangling from your favorite bag.
#10 RBG Leggings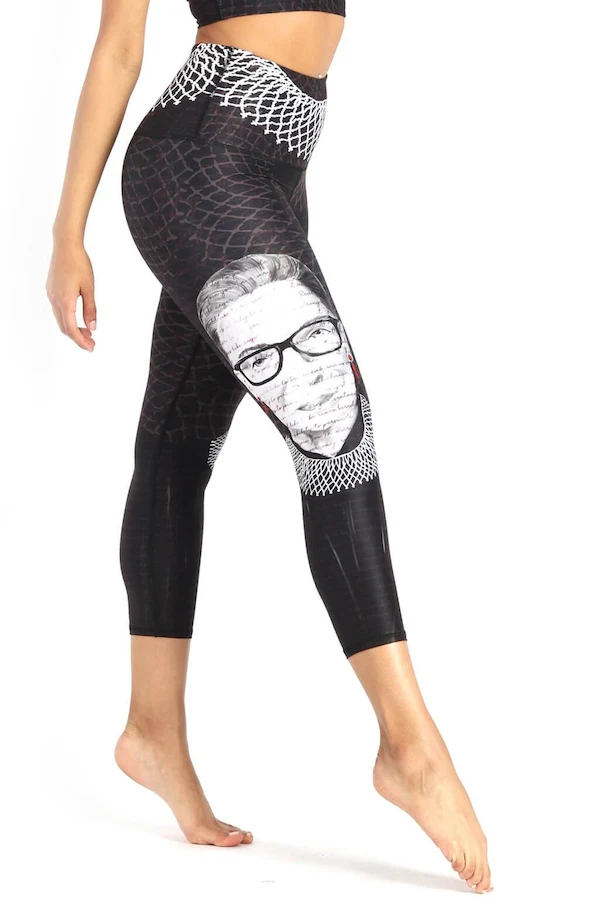 Yoga Democracy makes these awesome RBG leggings! For all the RBG fans, this one's for you!
Use code SCHIMIGGY20 for 20% off your orders at Yoga Democracy.
#11 Bold Made Card Game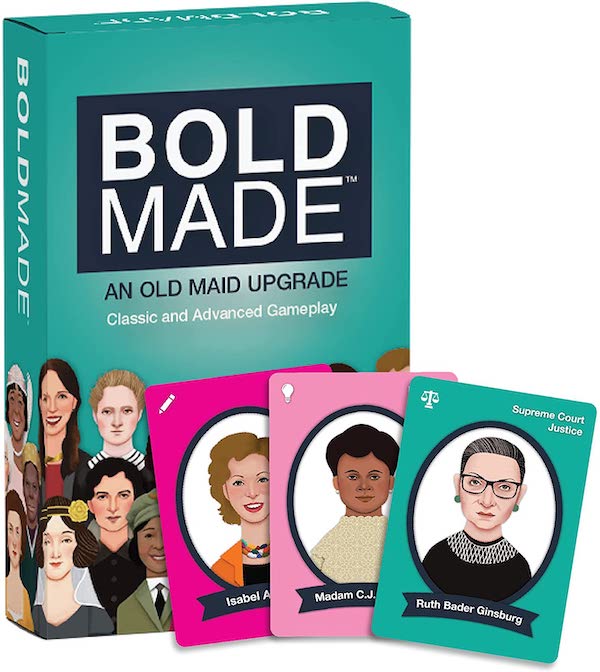 Bold Made is a new take on the Old Maid game. The game features famous women who have made a huge impact in history. It's perfect for your activist and boss babe friend.
#12 Moon Phase Jewelry
We LOVE the moon phase bracelet. Enter your boss babe's birthday on their Moon Phase Calculator and matches her special day.
Choose from necklaces, bracelets, earrings and even artwork to gift your friend.
#13 Tenikle Tripod
The Tenikle tripod is a new way to take your photos anyplace and anytime. We love the suction cups that allow you to install the Tenikle on any flat surface.
The Tenikla also comes with a Shutterbug Kit that we highly recommend. It comes with a phone holder and Bluetooth remote.
#14 Ruxi Tirisi Bangles
Ruxi Tirisi makes minimalist handmade jewelry. Their bracelets come in various sizes and adds instant flair to any boss babe outfit.
We love the tree bark textured open bangles that easily clasp on and off.
#15 Succulents Box
If you want to surprise your plant lovin' boss babe, send her a Succulents Box! Choose from the number of succulents and sends you want to make to your boss babe.
The Succulents Box team will pick the best plants and send it straight to your boss babe friend.
Use code 5OFF to get $5 off your first box.>>
If subscription boxes aren't your think, you can also buy their plants a la carte on their website.
#16 Retractable Reusable Straw
Here's another eco-friendly boss babe item. Verdelix makes a retractable reusable straw that fits in a sleek tube that can be used as a keychain or dangled from your handbag.
It makes single-use plastic straws a thing of the past. The straw also comes with a cleaning brush that tucks neatly into the straw when not in use.
#17 Refocus Bands
Refocus Bands are a great way to help your boss babe to stay on top of your intentions.
Choose from different prints and phrases that will resonate with your friend. We love the Don't Worry, Be Happy band that's covered in yellow smiley faces.
Use our link to save $5 off your first order!
#18 Tidal Hair Sticks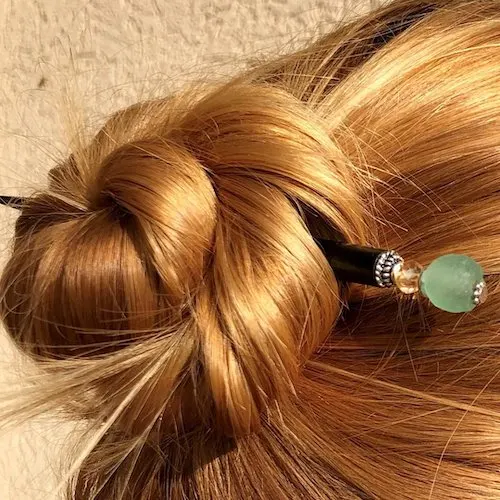 Help keep your boss babe's hair in check with Tidal Hair Sticks. They come in two different lengths and tons of different crystals and colors.
Twist your hair into a bun and thread the stick across the bun. Voila! Your hair will be up and looking great.
If you found our boss babe holiday gift guide helpful, please share it on Pinterest. Thanks for your support!
Thank you for visiting today! If you found this encouraging or informative, please connect with us on Instagram or TikTok.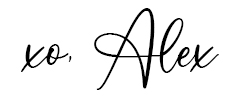 Sign up for our monthly newsletter for updates and more. We promise we won't spam you! Feel free to unsubscribe anytime.
If you're a brand and want to work with us, please visit this page to get in touch.