Reading Time:
4
minutes
Updated: 1/1/2020 | Holiday Gift Guide for Travelers and Jet Setters
As avid travelers, we have our set of necessities for travel. Our gift guide for travelers is focused on bringing the best products to help you travel further and more comfortable.
Here are our top picks for travel gifts to buy your friends and family who love exploring the world!
#1 Airhook
The Airhook allows you to watch your videos on your tablet or phone hands-free. It takes minutes to set up and compacts neatly into its carrying case when not in use.
We love that we're not cranking our necks to watch the newest movies and TV shows on a long flight.
#2 Steamclip
The Steamclip is a multi-tool that allows you to hang your wrinkle-prone apparel in the shower and watch the wrinkles disappear with shower steam.
The tool can also be used as a bottle opener, phone stand, purse hook, ruler and thread cutter.
#3 Xpand Laces and Socks
Xpand laces make it so that you never have to tie your shoelaces again. The laces come in various colors to match any outfit.
We also love Xpand socks! The socks come in cushioned and lightweight options with a low silhouette.
#4 Bruush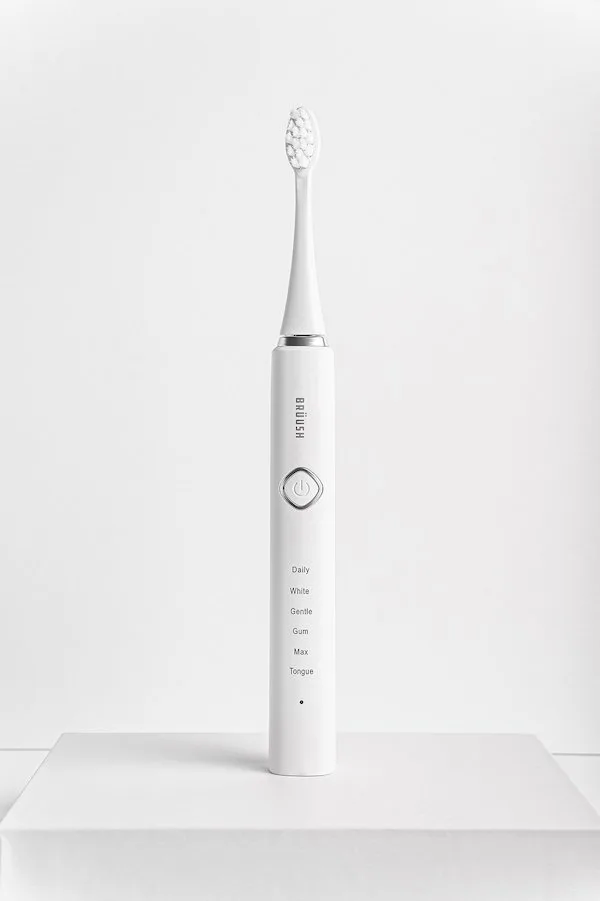 We are obsessed with our portable toothbrush by Bruush. The charge lasts for up to 4 weeks and the brush as various settings so that you can customize your brushing habits to the T.
We also love that you can get three (3) replacement heads sent to your home like clockwork every 6 months.
#5 Laundreez
Laundreez is a portable laundry washing system. Simply place water and detergent up to the fill line, add your clothes, close it up and shake it vigorously to clean your clothes. Drain the bag and rinse your apparel with water 2-3 times and hang dry.
This is an eco-friendly and sustainable way of caring for your clothes on long trips around the world.
When not in use, you can use the Laundreez bag to pack your clothing while traveling or fold it into a little rectangle for easy storage.
#6 Hangout Organizer
The Hangout by Artos offers a different way to use packing cubes to organizer. Pack your Hangout and stow it in your suitcase.
Hang the organizer in your hotel or AirBnB closet or shower rod so that you can easily access your belongings.
#7 SneakERASERS
If you're someone who loves to keep their shoes looking nice after having trekked everywhere, these SneakERASERS will keep your shoes looking clean and new.
Simply add water to a pad and use it to erase unsightly marks and gunk from your shoes. They also come in pre-moistened packages so that you can have them ready to use in your bag.
#8 Planetags
Planetags are luggage tags that are made from repurposed retired airplane bodies. They engrave your personal information into the tags so that your luggage is never lost.
They also make mirrors from repurposed fuselage windows. Planetags is a perfect gift for any aviation lover!
#9 Travis Touch Go Translator
We love this nifty gadget that translates into 155 languages. You can be connected to WiFi or pay for their $2/month service which will allow you to translate anytime and anywhere.
The Travis Touch Go translator is easy to use and super compact. We don't know how we traveled before without it.
#10 Cushion Lab Neck Pillow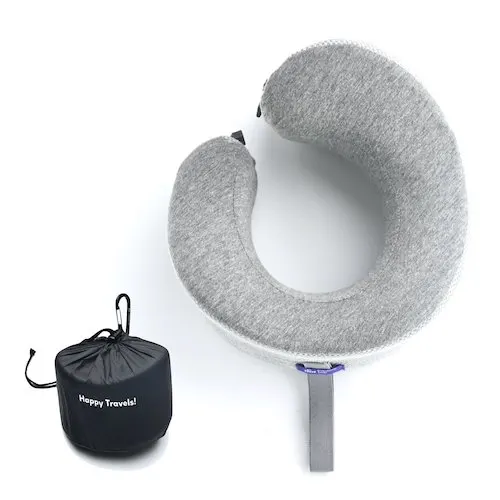 Cushion Lab specializes in products to make your life more comfortable. We love their ergonomic neck pillow that packs neatly into a small pouch for convenient travel.
The neck pillows come in both medium and large sizes. Choose from a grey and dark blue color to match your travel gear.
Use code SCHIMIGGY for 10% off your orders at Cushion Lab.
#11 Travel Banter Cards
Travel Banter is a great way to talk about your adventures and your future ones with friends and family. Pick a card and answer the question. Some are simple and others will require you to pause and think.
It's intuitive and helps you learn about each other!
If you enjoyed our gift guide for travelers, please share it on Pinterest! Thank you!
Thank you for visiting today! If you found this encouraging or informative, please connect with us on Instagram or TikTok.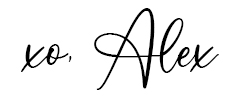 Sign up for our monthly newsletter for updates and more. We promise we won't spam you! Feel free to unsubscribe anytime.
If you're a brand and want to work with us, please visit this page to get in touch.