Reading Time:
4
minutes
Velvet leggings are all the rage as of late. I never would have thought velvet would be a suitable option for yoga pants but here we are!
I tried my first velvet leggings by Beyond Yoga and was hooked.
I created a list of the best velvet leggings based on their quality, eco-friendliness, and cost.
You'll find some of our favorite brands on this list who focus on sustainability, high-quality design and fair work practices for their employees.
Best Velvet Leggings Round-Up
#1 Beyond Yoga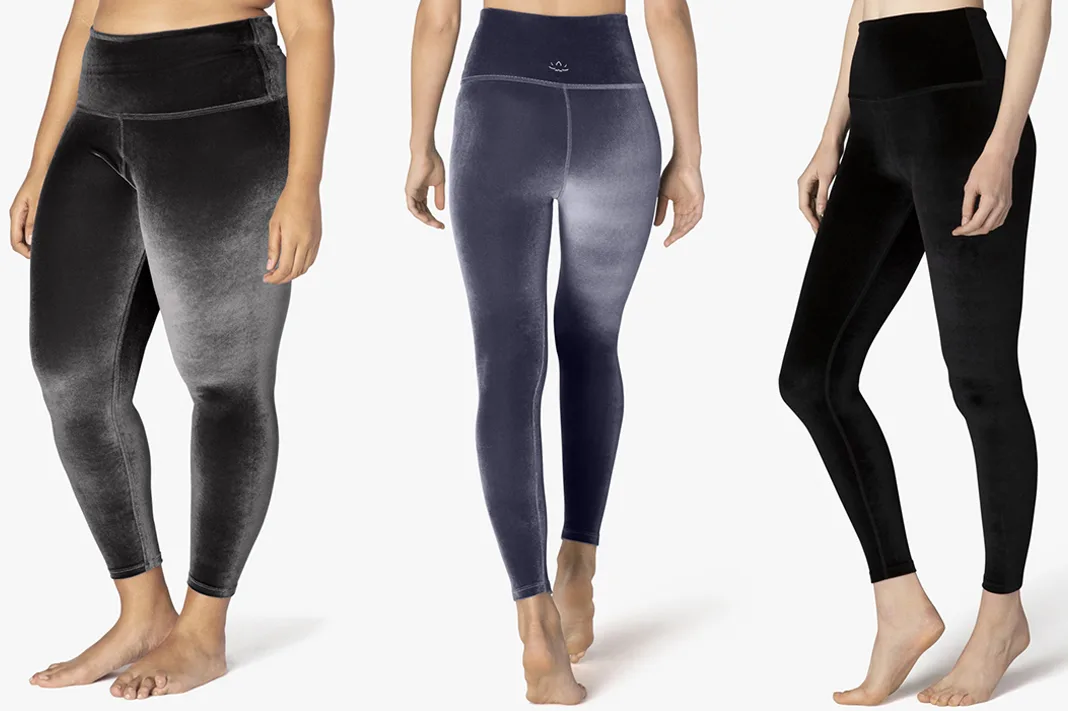 Beyond Yoga's Velvet Motion Leggings ($99) are to die for. I love their buttery soft fabrics. Beyond Yoga runs true to size. They also offer sports bras and tanks in this silky velvet fabric.
Buy Beyond Yoga at Carbon38 (use code SHMGY25 for 25% off your orders), Nordstrom, Amazon, and on the Beyond Yoga website. Get 15% off your Beyond Yoga purchase with this link.
#2 lululemon
lululemon released their Wunder Lounge High-Rise Tight in January 2020.
#3 Arthletic Wear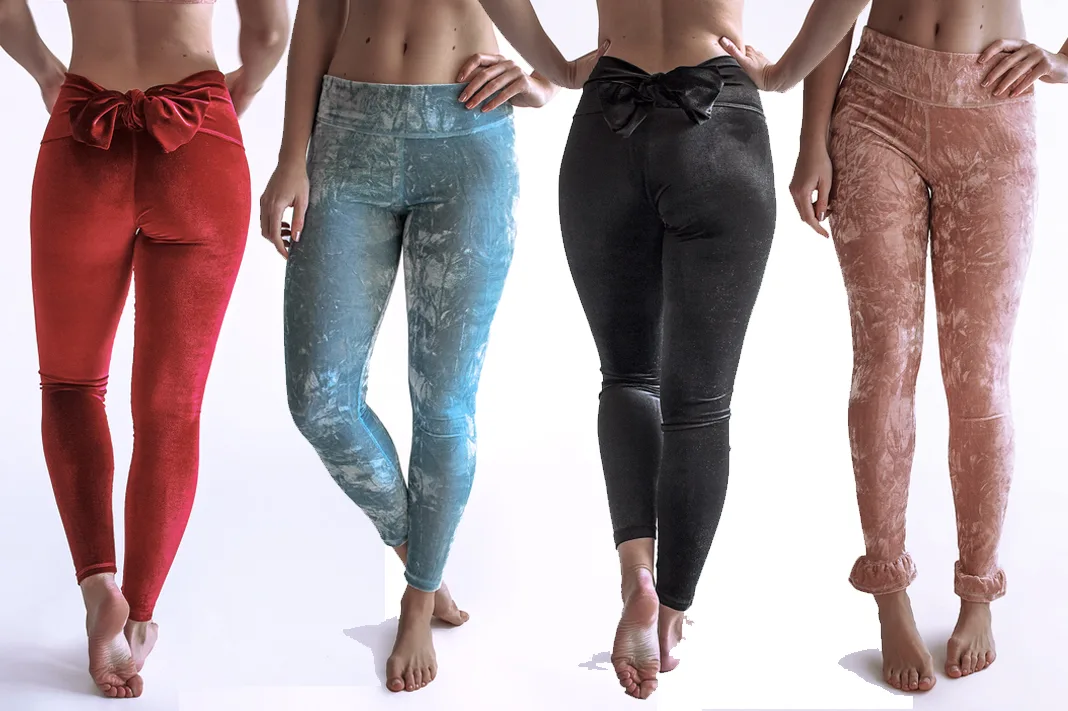 Arthletic Wear makes some of the cutest designs! Arthletic Wear is a craft activewear brand based out of Serbia. Twin sisters Milena and Jelena design all their leggings themselves. The velvet pieces are part of their 2018 holiday collection.
They also have a cute jumper, sports bras, wrap tops, and lounge pants as part of the holiday collection.
Get 20% off when you visit their site here and use the coupon code YOGANEWS.
#3 Athleta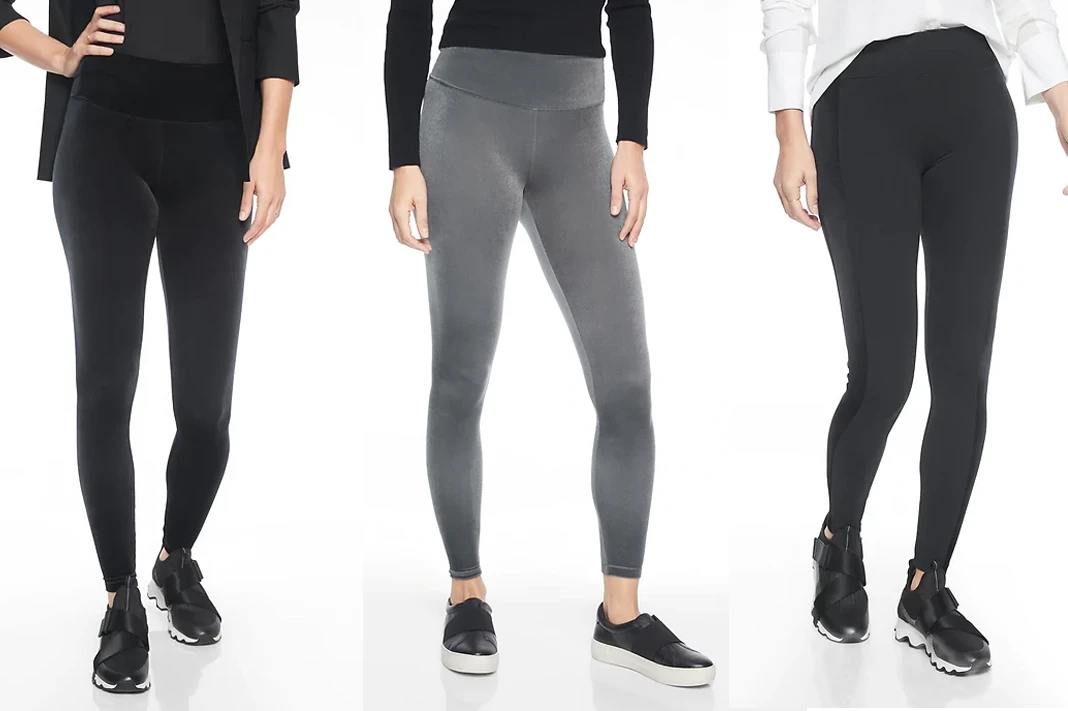 You can never go wrong with Athleta. Athleta is part of the Gap family. They offer a 100% customer satisfaction guarantee on all their products. If something does not work out, return it for your money back or for something that you're bound to love.
Get 20% off at Athleta using our link.
#4 SPANX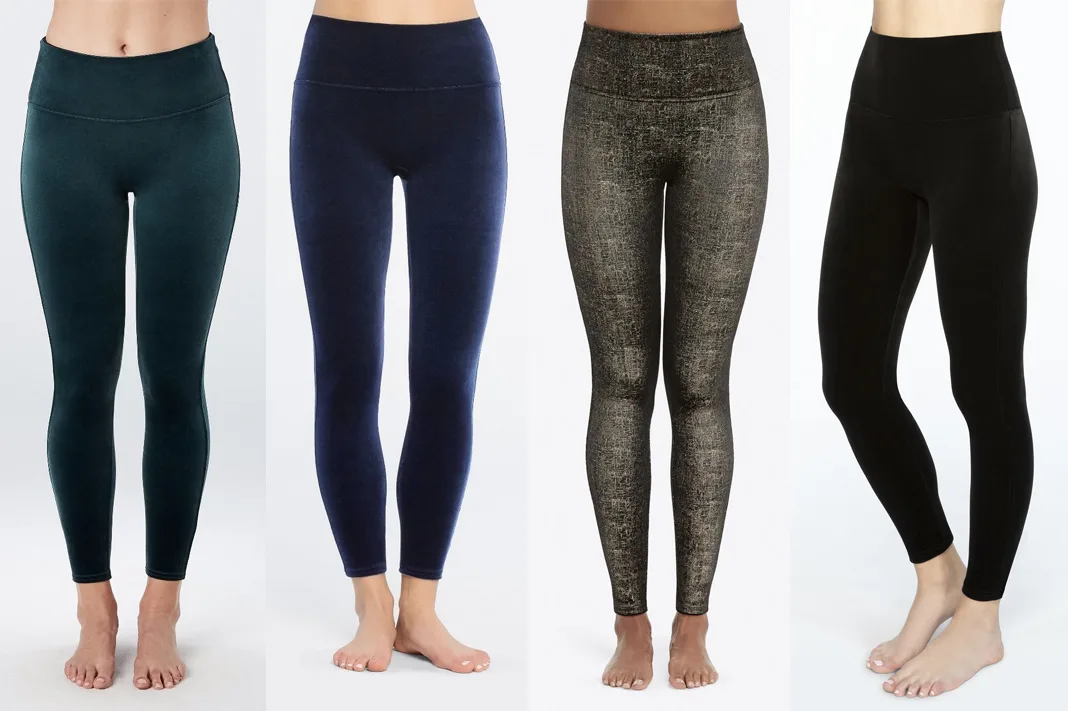 SPANX spearheaded the velvet leggings trend. Their fabrics are super soft yet compressive, which is typical for the SPANX brand.
Buy SPANX on Amazon, Nordstrom, and on the SPANX website.
Use our link for 15% off your first order a SPANX.
#5 ALO Yoga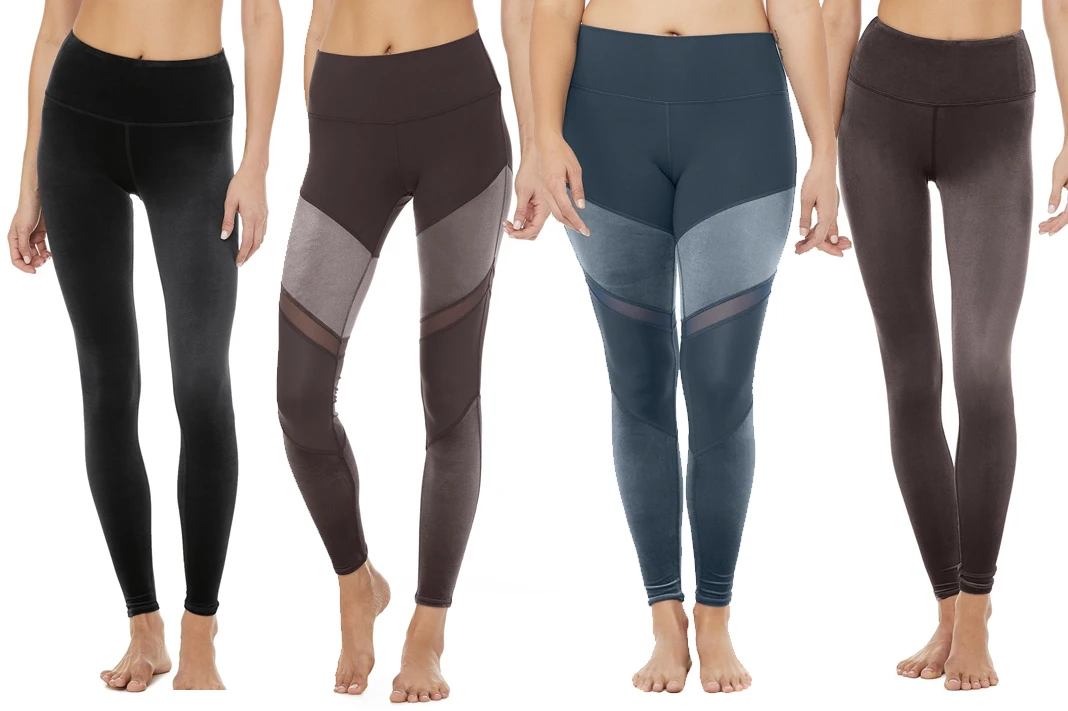 ALO Yoga offers beautiful Fall hues in their velvet collection. They revamped their Sheila tights by adding an eye-catching velvet panel. Contrast the velvet texture with their fluffy sherpa jackets.
Buy ALO Yoga at Carbon38 (use code SHMGY25 for 25% off your orders), Nordstrom, Amazon, and on the ALO Yoga website.
Use this link for a 15% off ALO Yoga coupon code.
#6 ALALA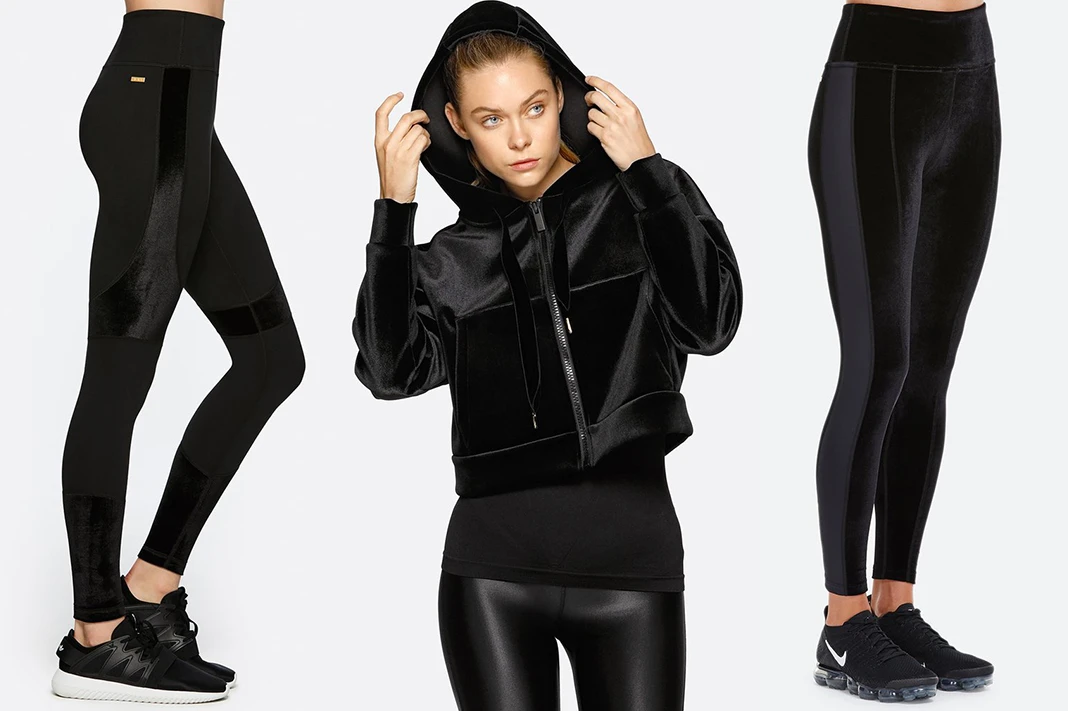 ALALA came out with velvet pieces too. ALALA is always ahead in the game with their sleek designs and city slicker trends. The leggings also have a matching sports bra and boxy tee.
Buy ALALA at Carbon38 (use code SHMGY25 for 15% off $100+), Nordstrom, Amazon, and on the ALALA website.
#7 Heroine Sport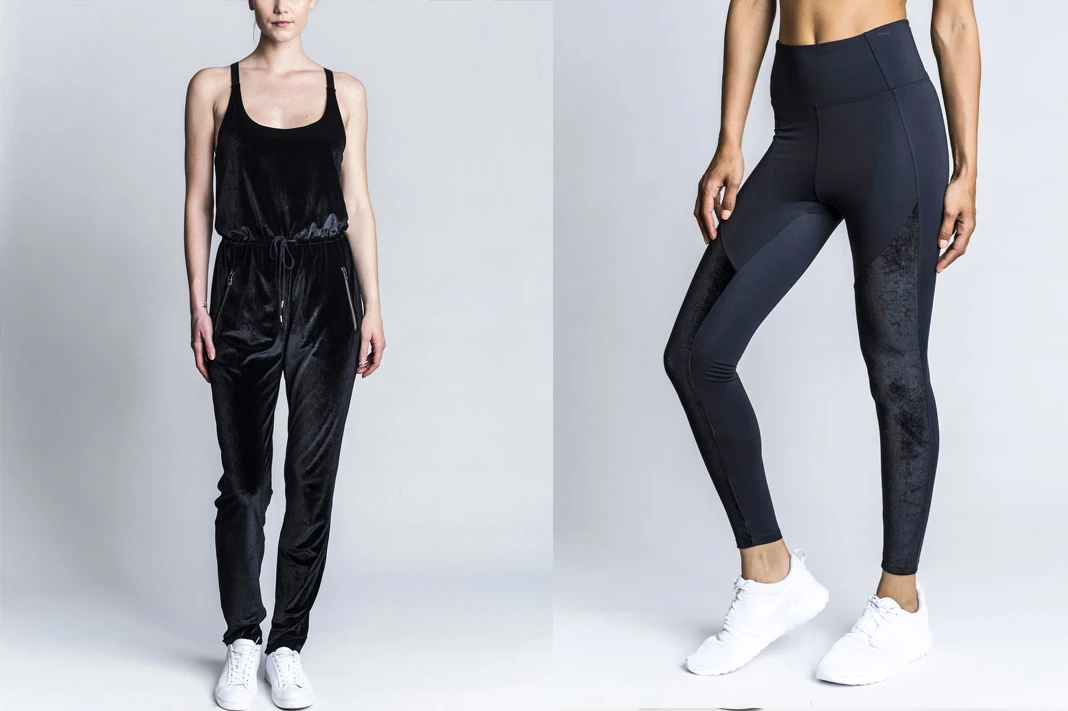 Heroine Sport is one of my favorite activewear brands. They're super underrated and use to be sold on Carbon38. I highly recommend them because the quality and styles are timeless and functional.
#8 Commando
Commando is a brand similar to SPANX. They offer seamless underwear, bras, body shapers and more.
Use this link to save 20% off at Commando.
Thank you for visiting today! If you found this encouraging or informative, please connect with us on Instagram or TikTok.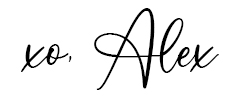 Sign up for our monthly newsletter for updates and more. We promise we won't spam you! Feel free to unsubscribe anytime.
If you're a brand and want to work with us, please visit this page to get in touch.