Reading Time:
3
minutes
Updated: 5/11/2023 | Best Leather Handbag Brands for Traveling
Leather handbags are more durable than other types of materials, which makes them great for traveling. They may be a little heavier, but they will outlast any other type of materials on the market.
A leather handbag is an investment that will last you years.
Below are some of the best leather handbag brands we think you should consider shopping from.
Best Leather Handbag Brands for Traveling
#1 Portland Leather Goods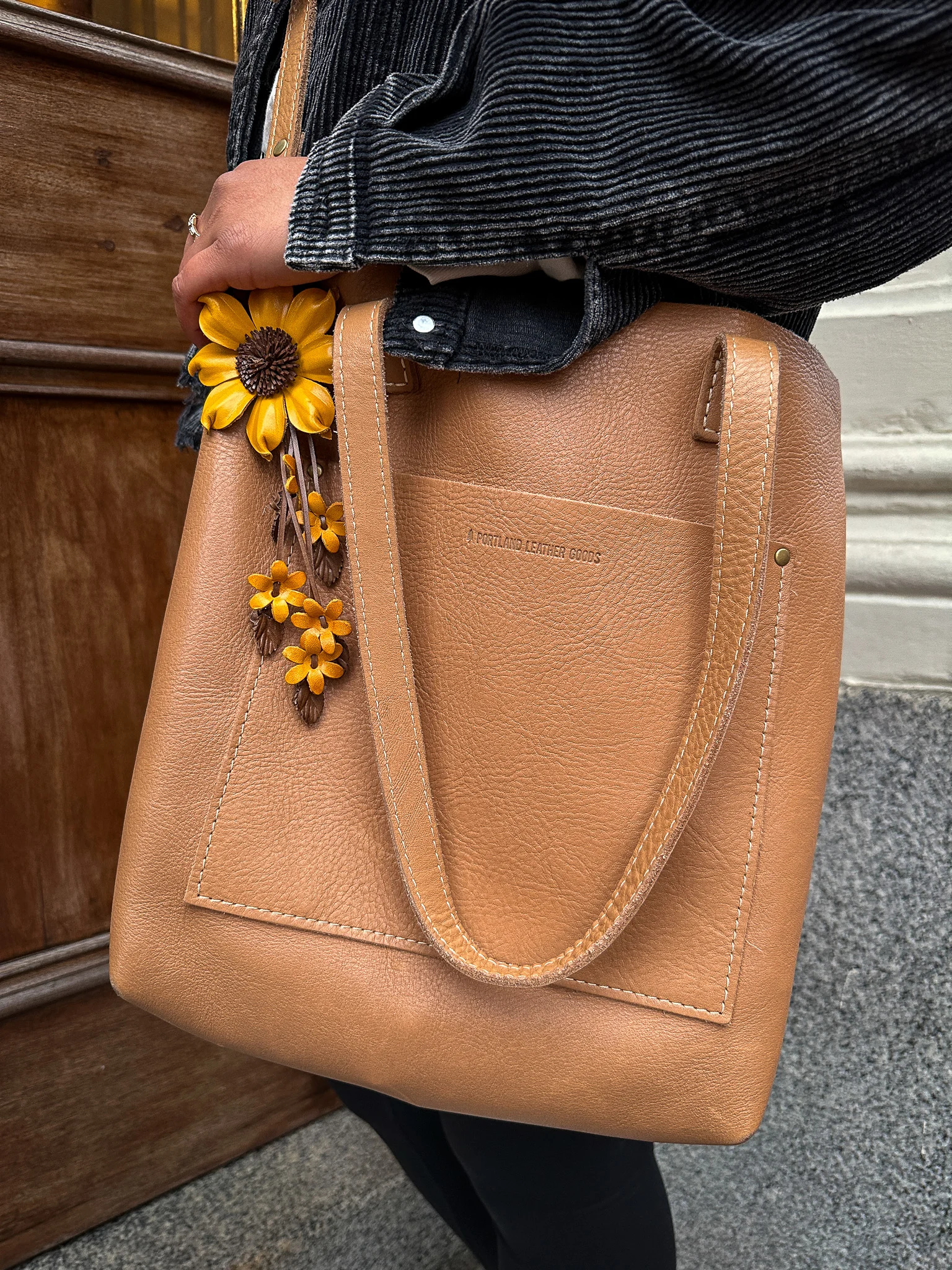 Portland Leather Goods (commonly referred to as PLG) is a sustainable and affordable leather goods brand for men and women.
They have a bit of a cult following and I know some people who own more than one (sometimes upwards of 10!) PLG bags. If you're familiar with Rothy's sustainable footwear, PLG is their leather handbag equivalent.
We love their leather backpacks, waist bags, big and small totes, and circle crossbody bags.
Read our PLG reviews here.
#2 Kodiak Leather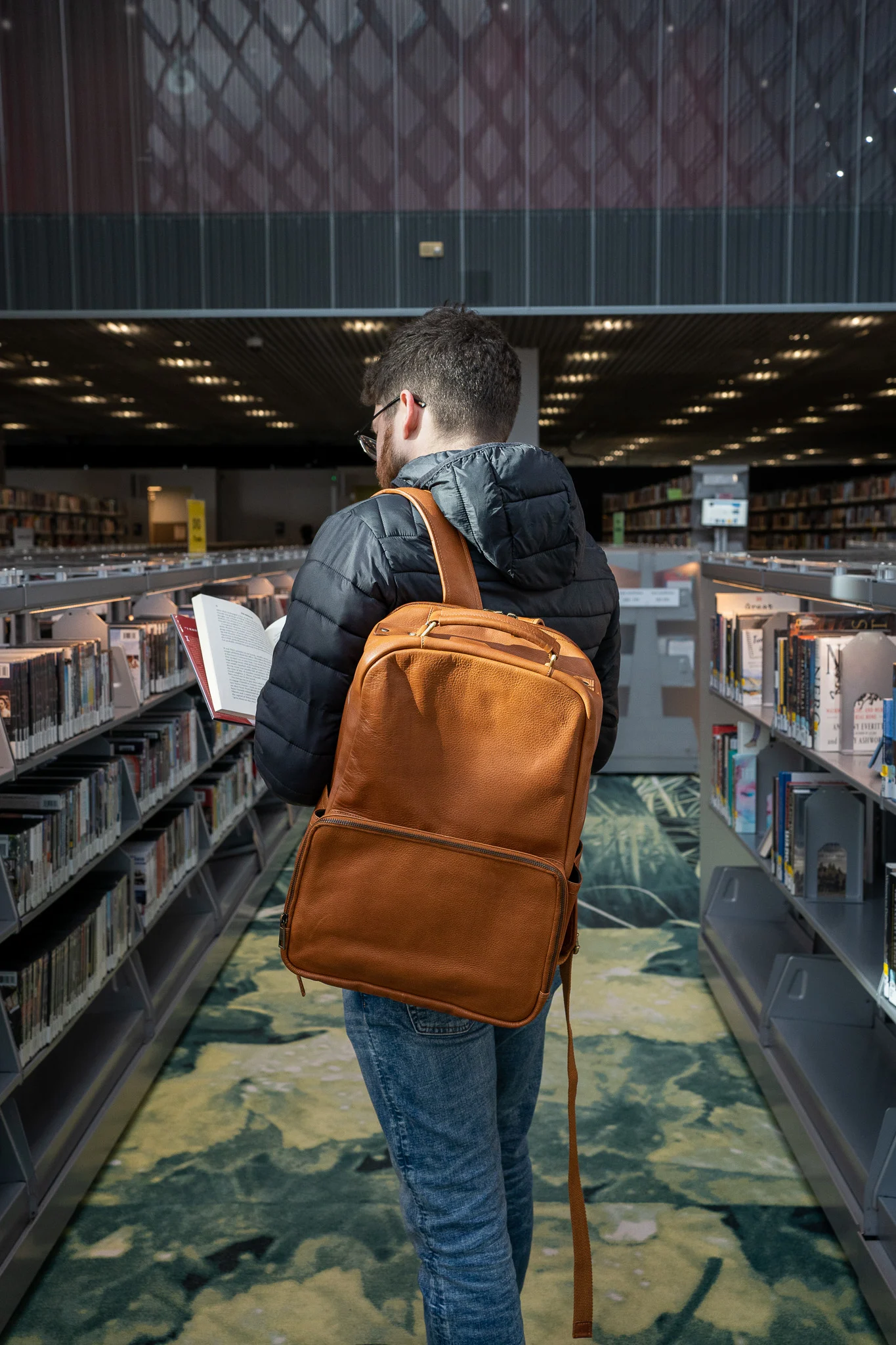 Read our Kodiak Leather review here.
#3 The Sak
The Sak is a huge accessory brand that adheres to sustainable practices within their supply chain. We love their leather goods which have lasted us years!
The Sak offers handbags, small leather goods, backpacks, home goods, footwear and more. They also make woven handbags from recycled materials. Their bags are great for traveling and beyond.
Right now, our bag on rotation is the Mariposa shoulder bag.
Use code ALEX25 to save 25% off your orders at The Sak.
Also, check out our Sak reviews here.
#4 Viscata
Viscata is a Barcelona-based footwear and handbag brand. They offer very flattering shoes and bags that are sustainably hand-crafted by Spanish artisans.
Their handbags are made from, sustainably sourced leather or with canvas and leather trim.
You should also check out their resale program where you can buy deeply discounted and gently used Viscata products, which ensures that their products never enter landfills. We always love a closed-loop supply chain!
#5 Wildwood Oyster Co.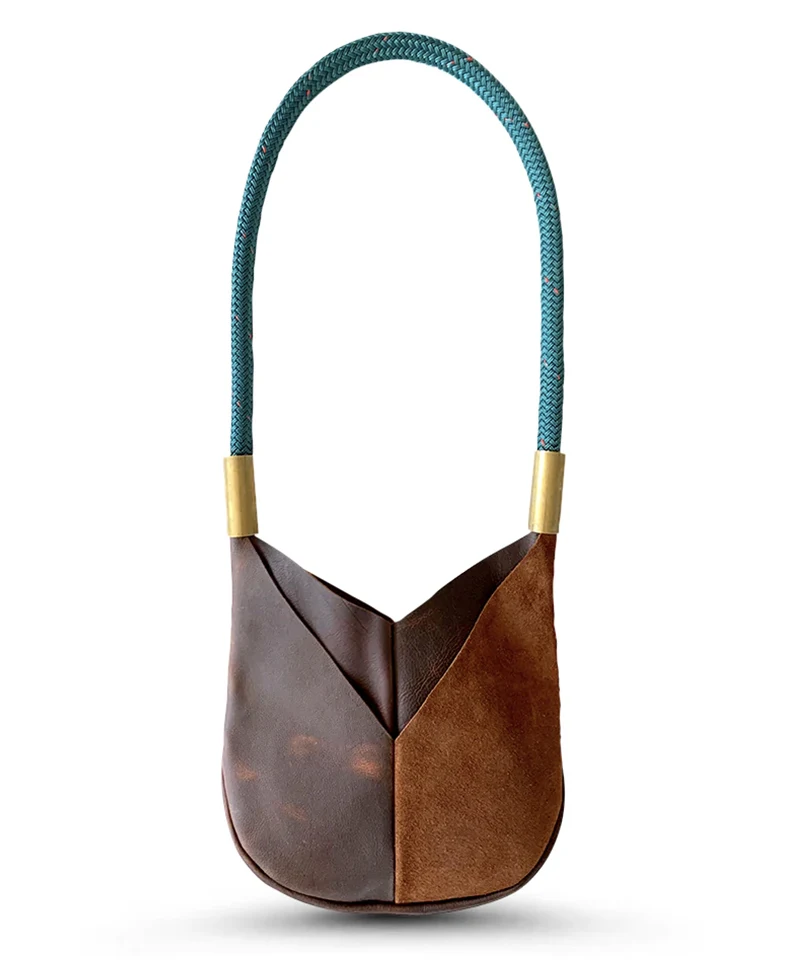 Our jaws nearly fell off when we stumbled upon the Wildwood Oyster Co.
Their crossbody totes are to DIE for. They're made of leather, rope, and metal, all sustainable materials. And their chevron design is definitely eye-catching.
Use this link to save 20% off your first order at Wildwood Oyster Co.
See how we styled our Wildwood Oyster Co. Crossbody on our trip to Hawaii!
#6 AZARIA
AZARIA is a great grand for moms. They specialize in diaper bags as well as casual bags such as backpacks, purses, belt bags and more.
#7 KMM & Co.
KMM & Co. is another leather brand that offers a variety of handbags and leather goods. Kyle Martin wanted to offer heirloom quality goods that would last a lifetime, and that's exactly what he did.
#8 Go Forth Goods
Go Forth Goods sells sustainably made leather goods for men and women.
We love their Celeste hobo bag because it can also be worn as a crossbody bag.
Other Leather Brands that Almost Made the List
These brands almost made the list. They are still worth checking out.
If you found our best leather brands article helpful, please share it. Thanks for your support!
---
Thank you for visiting today! If you found this encouraging or informative, please connect with us on Instagram, Youtube, Pinterest, Facebook or Twitter. We'd love to meet you!
Sign-up for our monthly newsletter for updates and more. We promise we won't spam you! Feel free to unsubscribe anytime.
For more fitness fashion discounts and offers, please visit our Fitness Instructor Discounts + Brands Directory or favorite brands coupon codes list.
If you're a brand and want to submit a product for us to review, please use this form to get in touch.
This site uses affiliate links. Clicking on or purchasing via an affiliate link may result in commissions for us which help keep the content flowing and lights on at Schimiggy Reviews. You may read more about this in our privacy policy.