Reading Time:
7
minutes
If you've always had issues with buying hats online, we created this article for you. Often hats that we buy online are too small for our hair and head.
It's super frustrating because we waste a lot of money and time trying to find a hat that is inclusive and fits.
I have a big head (no pun intended) and thick wavy hair. It's hard finding hats online because they are often too tight and costs me additional money to return due to return or restocking fees.
If you have a big head, you would typically want a hat with a size 58cm or larger (8″ front to back and 7″ from side to side). This is equivalent to a large-size in most unisex hat brands.
Hat Size Chart
Use this hat size chart to get an idea of what size you need. I typically range anywhere between a Large and X-Large hat size.
We highly recommend using our guide on how to find the perfect hat size prior to shopping for hats.
| Metric Size in Centimeter (Cm) | Inches (In) | US Hat Size | Modern Hat Size |
| --- | --- | --- | --- |
| 54 | 21 1/8 | 6 3/4 | XS |
| 55 | 21 1/2 | 6 7/8 | S |
| 56 | 21 7/8 | 7 | S-M |
| 57 | 22 1/4 | 7 1/8 | M |
| 58 | 22 5/8 | 7 1/4 | M-L |
| 59 | 23 | 7 3/8 | L |
| 60 | 23 1/2 | 7 1/2 | XL |
| 61 | 23 7/8 | 7 5/8 | XL |
| 62 | 24 1/4 | 7 3/4 | XXL |
| 63 | 24 5/8 | 7 7/8 | XXL |
| 64 | 25 | 8 | XXXL |
| 65 | 24 1/2 | 8 1/8 | XXXL |
This roundup of hat brands is for people who have large heads and need help finding a hat that fits perfectly!
Best Hat Brands for People With Big Heads
#1 Furtalk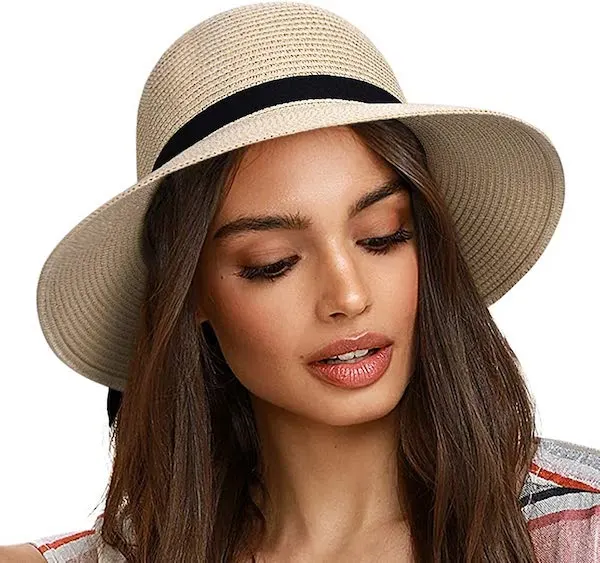 Furtalk is sold on Amazon and while it's a fast-fashion brand, it's great for all head sizes. Their sizes range from small to large.
Choose from sun hats, felt hats, buckets hats, beanies and more!
#2 Wallaroo Hat Company
Wallaroo Hat Company is back in Boulder, Colorado and they make amazing hats for men and women. Their hats guarantee sun protection and are the brand is also a Certified B Corporation, which means they are more sustainably made than other brands.
Use coupon code SCHIMIGGY for 20% off your orders at Wallaroo.
Read our Wallaroo Hat Company review here.
#3 San Diego Hat Company
The San Diego Hat Company makes hats for men and women in various sizes.
It's important to note that not all of their styles are unisex or have multiple sizing. Read each product description prior to buying.
Many sizes will state one size fits all (OSFA) and many women's hats are size 57cm, or medium unisex. We've found that many of their OSFA runs a little bigger than their advertised 57cm.
You can use code SCHIMIGGY to save 15% off your orders at San Diego Hat Company.
Read our San Diego Hat Company review here.
#4 Patina
Patina is the sister brand of the Portland Leather Group. They sell hats, men's and women's footwear, and leather accessories.
Their hats come in sizes Small through Extra Large. I am typically a size 58cm and wear a size Large in Patina hats.
Get 30% off when you use this link.
#5 Tentree
Tentree is a sustainable men's and women's apparel and accessory brand. They offer felt hats and baseball caps. Their hat sizes range from S/M to M/L.
#6 L*Space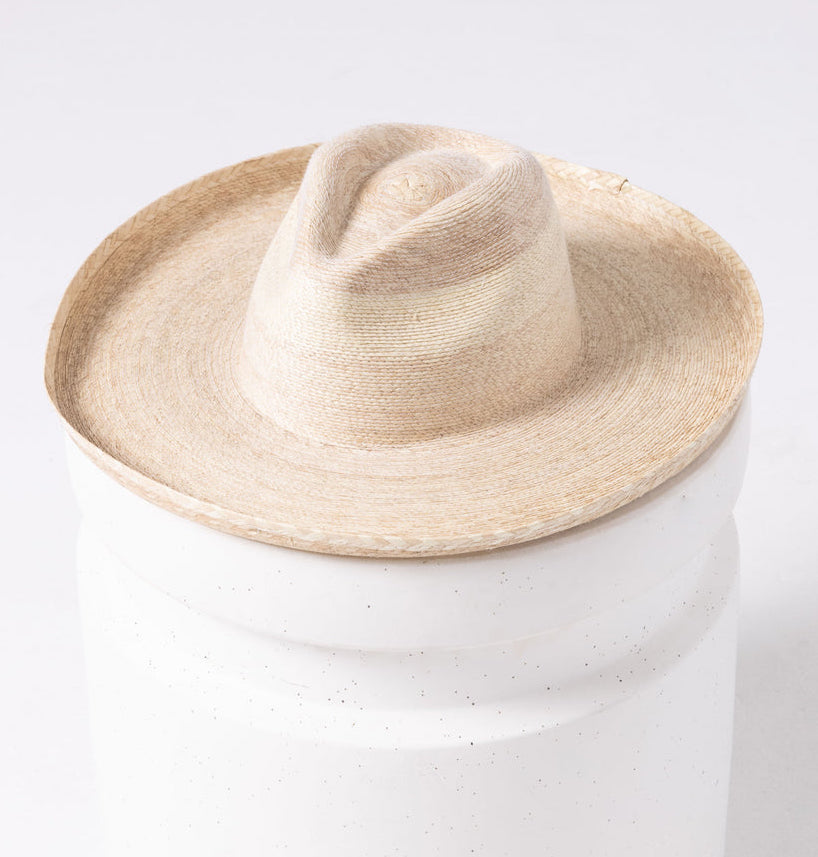 We were stoked to discover that L*Space's one-size hats fit size 58 cm hat sizes!
L*Space also makes cute swimwear and resort wear. It's one of our favorite places to shop for vacation gear.
#7 Eugenia Kim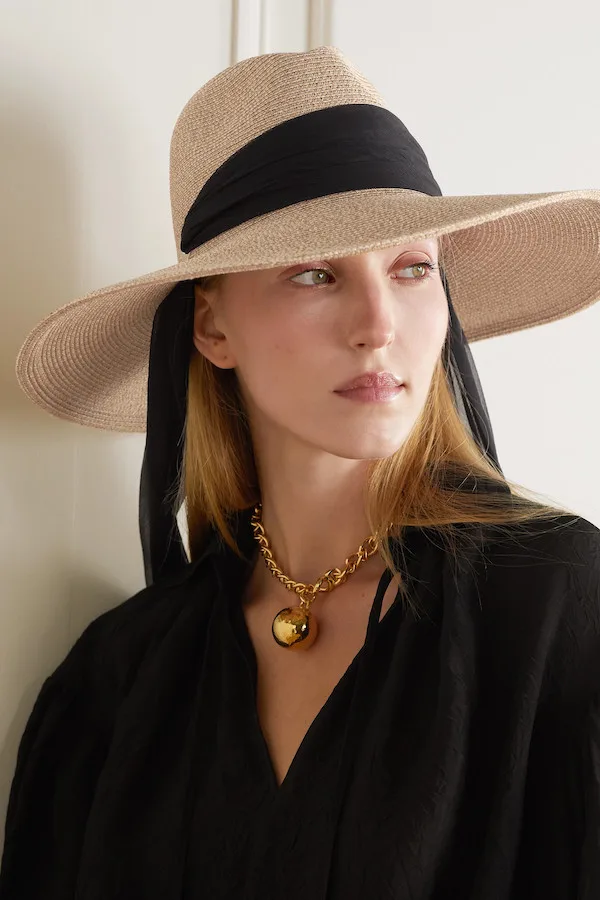 Eugenia Kim hats are the priciest of the bunch listed in this article. They became famous after releasing their "Do Not Disturb" wide brim sun hats.
Their hats are high-quality, unique, and run large. I've tried three styles and two were 58 cm (large size) and one was size 57 cm.
You can shop Eugenie Kim on Carbon38. You can also shop from Eugenia Kim directly and customize your very own hat at an additional cost.
You can also find some awesome deals on Eugenia Kim hats at the following retailers:
#8 Tenth Street Hats
Tenth Street Hats is a hat retailer for men and women. They offer both inclusive sizing (S to XL) and One Size Fits Most (OSFM) headwear. They also offer a 1-year manufacturer guarantee as well as free returns and exchanges. Shipping is free on orders of $250+.
Use this link to save $20 off your first order of $50 or more at Tenth Street Hats.
#9 Peili
Peili offers a huge assortment of women's headwear, scarves, and handbags.
Their hats run big and we are for it!
We tested the Reese and Helena styles and they fit our 58 cm size head and feel spacious. We love both of these styles because they also come with a long fashionable chin strap.
Use code SCHIMIGGY to get 10% off all your orders at Peili.
#10 Souk + Sepia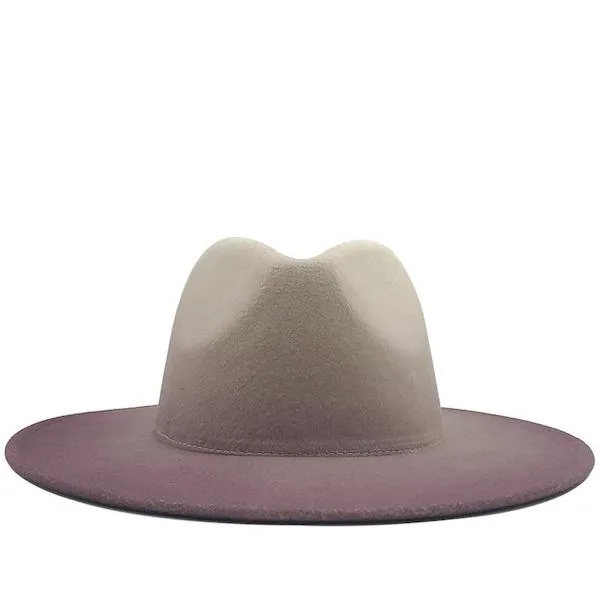 Souk + Sepia is a black woman owned company. They sell both clothes and accessories that are responsibly sourced from African artisans.
We love their hats because they're designed for women with voluminous and curly hair. This perfect for people with big sized heads too!
#11 Gigi Pip
Gigi Pip makes some of the cutest hats that come in various sizes. They also make hats in various materials which include straw, felt, and more.
Use code SCHIMIGGY10 to save a discount on your orders at Gigi Pip.
Read our Gigi Pip review here.
#12 Anthropologie
We are obsessed with Anthropologie's hat collection. Select styles come with various size options.
It's best to read the description to see which hats have different sizing. Their hats typically run true to size (TTS).
#13 Kin the Label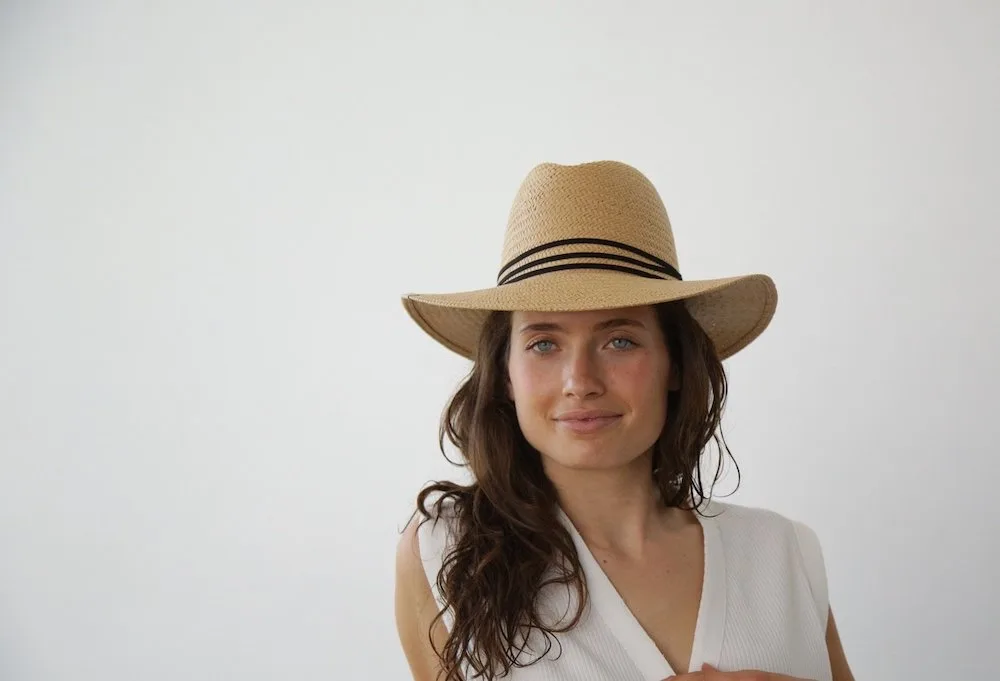 Kin the Label makes medium to large-sized hats for women. Their hats are made in the USA and come in various materials and styles.
Use code SCHIMIGGY to save 5% off at Kin the Label.
#14 American Hat Makers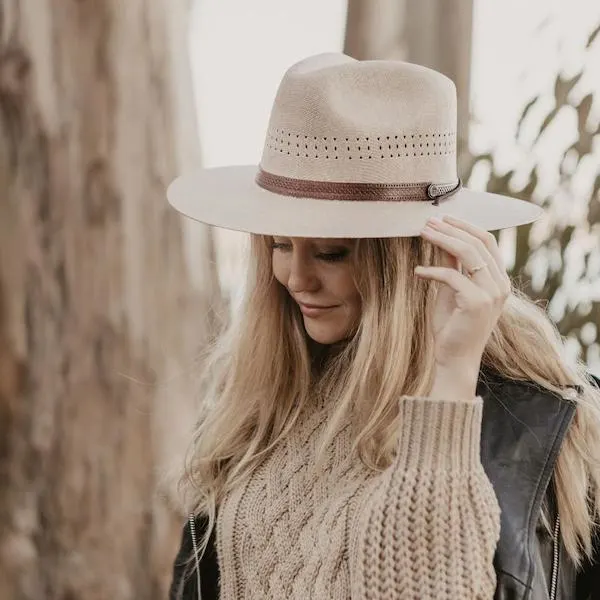 The American Hat Makers offers both men's and women's hats in various sizes (inclusive range of S to 3X). They make hats in various materials such as straw, fabric, felt, and leather hats.
Aside from making their own hat styles, they also sell other brands such as Lack of Color and Scala.
Use this link to save $25 off your first purchase at American Hat Makers.
#15 SCALA
We stumbled upon SCALA while perusing a craft market in Maui, Hawaii. SCALA offers hats in four different sizes (S, M, L, and XL).
We purchased two hats for $35 a pop and wear them all the time. If you can't make it out to Maui in Hawaii, you can also find SCALA hats on Amazon.
#16 lululemon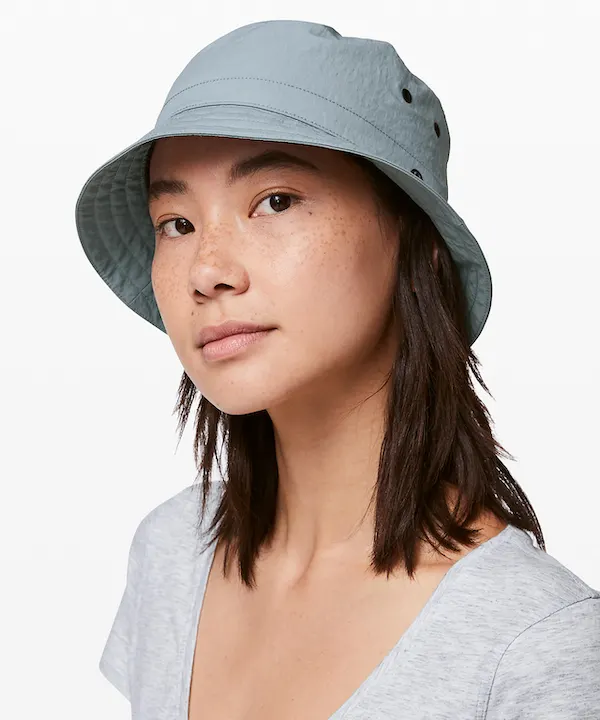 Surprisingly, lululemon makes hats for people with lots of hair or big heads! They have adjustable straps and even different sizing. For example, we typically go for their size M/L bucket hats that fit like a charm!
#17 Lack of Color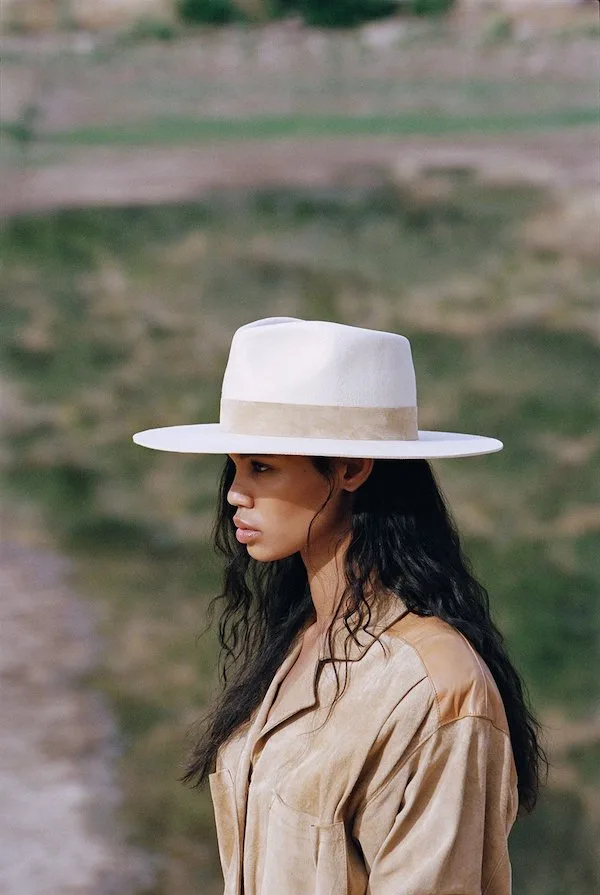 Lack of Color is an Australian brand that makes popular felt and straw hats.
Their hats come in various sizes (S to 2XL) and are a blogger's favorite brand.
What we've found while testing Lack of Color is that their hats run small. I tried a size medium (57 cm) hat and it was way too small for my 58 cm head. I would have to size up to an XL for their hats to fit me.
Read our Lack of Color review here.
#18 Cuyana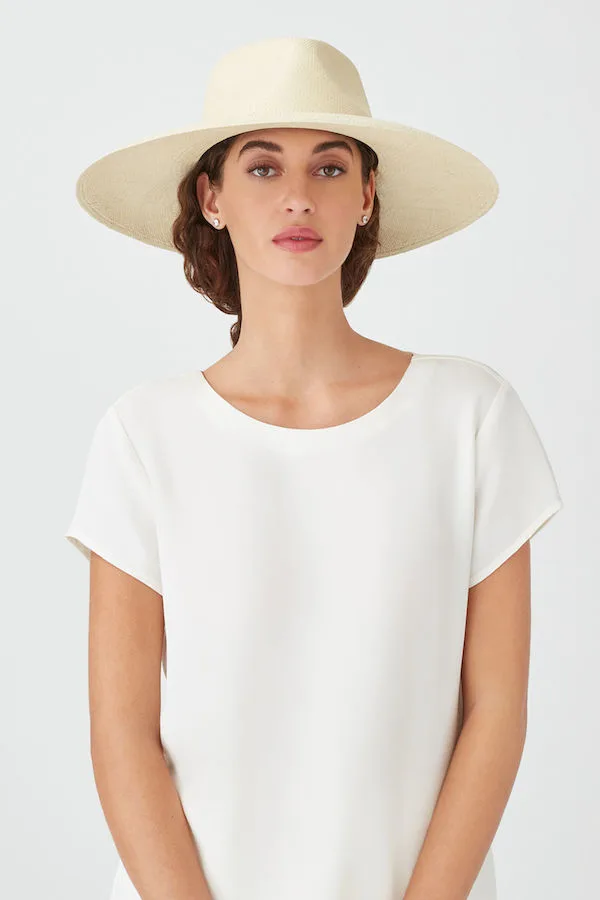 Cuyana is an accessory brand that makes gorgeous hats. Their hats are moderately priced.
They do not have a huge selection of hats but do offer sizes 56-59 cm in their hat styles.
Other hat brands that we love.
If you found our Best Hat Brands for People With Big Heads helpful, please share it on Pinterest. Thanks for your support!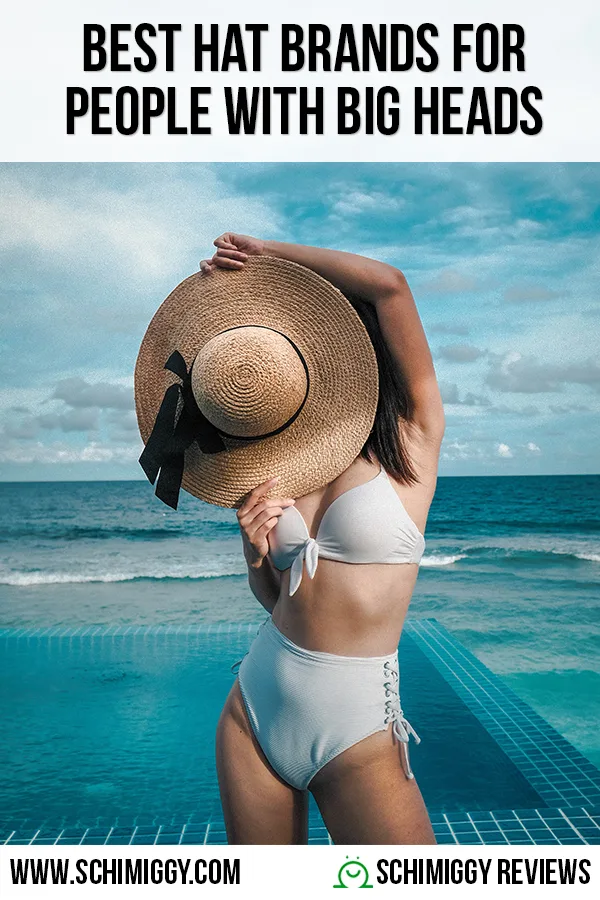 ---
Thank you for visiting today! If you found this encouraging or informative, please connect with us on Instagram, Youtube, Pinterest, Facebook or Twitter. We'd love to meet you!
Sign-up for our monthly newsletter for updates and more. We promise we won't spam you! Feel free to unsubscribe anytime.
For more fitness fashion discounts and offers, please visit our Fitness Instructor Discounts + Brands Directory or favorite brands coupon codes list.
If you're a brand and want to submit a product for us to review, please use this form to get in touch.
This site uses affiliate links. Clicking on or purchasing via an affiliate link may result in commissions for us which help keep the content flowing and lights on at Schimiggy Reviews. You may read more about this in our privacy policy.