Reading Time:
5
minutes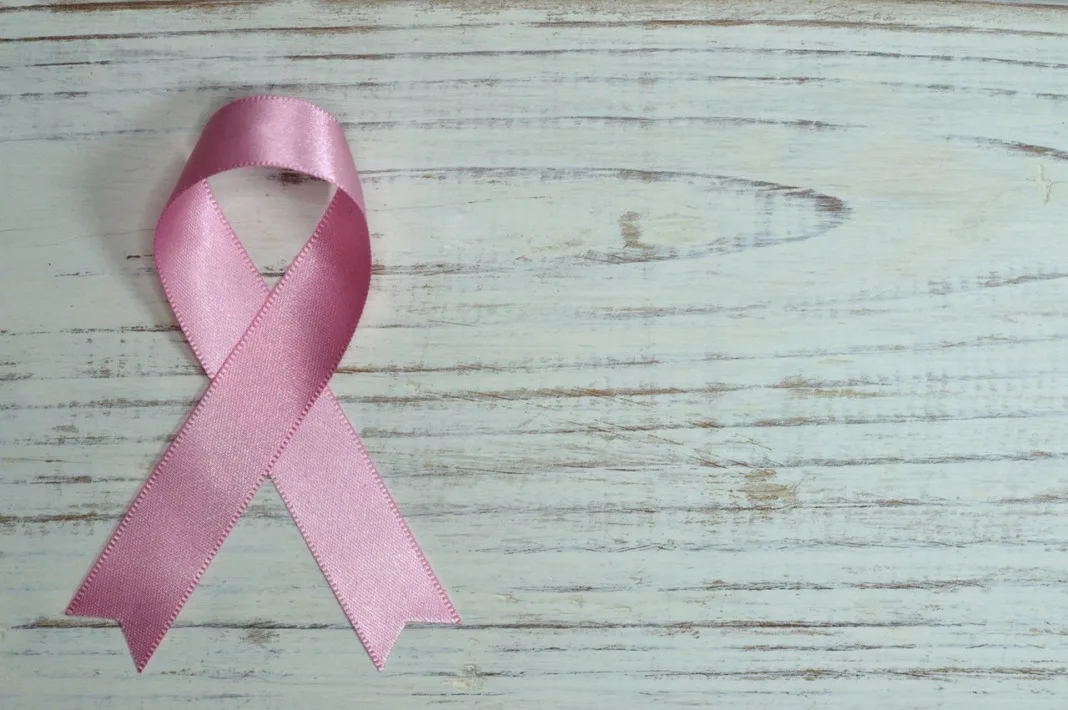 Every October is Breast Cancer Awareness month. I am reminded by the women in my life that have battled and overcome breast cancer. It's also a great time for people and companies to give back to organizations that aim to eradicate this terrible disease. The brands below are offering a portion of their proceeds toward Breast Cancer research and prevention. Breast Cancer Awareness Month has offered retail brands an opportunity to give back to a very important cause.
Breast Cancer Facts
About 1 in 8 U.S. women (~12.4%) will develop invasive breast cancer over the course of her lifetime.
Besides skin cancer, breast cancer is the most commonly diagnosed cancer among American women. In 2017, it's estimated that about 30% of newly diagnosed cancers in women will be breast cancers.
In women under 45, breast cancer is more common in African-American women than white women. Overall, African-American women are more likely to die of breast cancer (due to early detection and income).
A woman's risk of breast cancer nearly doubles if she has a first-degree relative (mother, sister, daughter) who has been diagnosed with breast cancer. Less than 15% of women who get breast cancer have a family member diagnosed with it.
Women who started menstruating (having periods) younger than age 12 have a higher risk of breast cancer later in life. The same is true for women who go through menopause when they're older than 55.
About 85% of breast cancers occur in women who have no family history of breast cancer due to genetic mutations that happen as a result of the aging process and life in general, rather than inherited mutations.
Ready to do something about it? You can donate to BC focused organizations or shop with brands supporting BCA research and eradication.
Activewear and Fitness Brands Supporting Breast Cancer Awareness BCA
#1 APL Techloom Bliss Shoe in Power Pink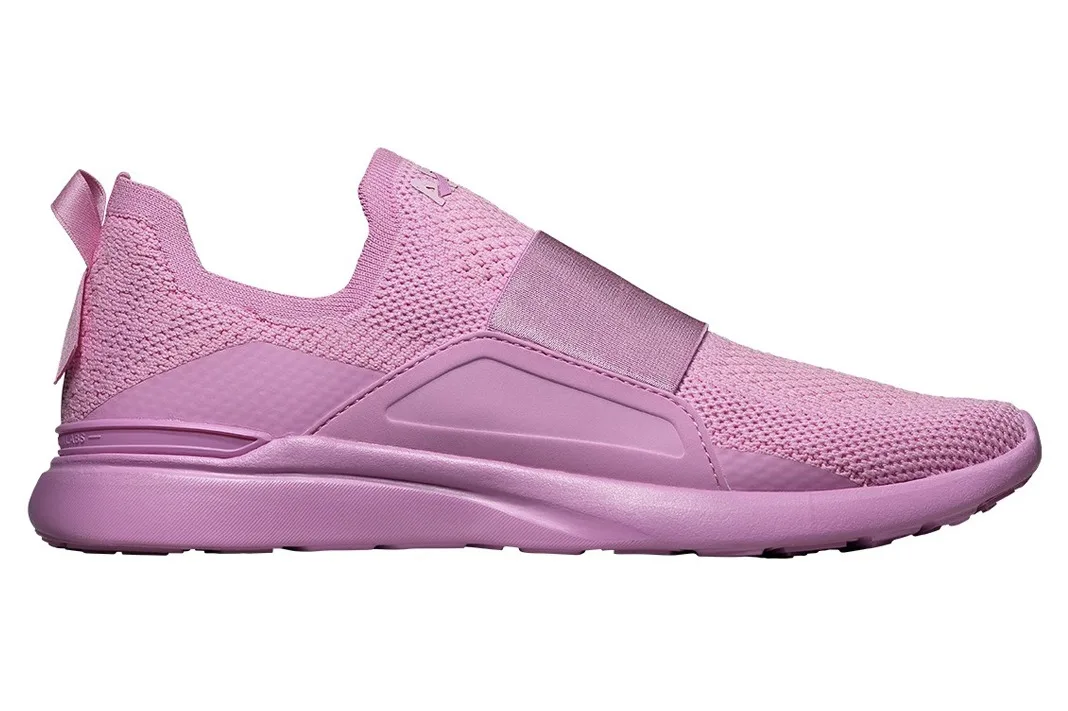 Athletic Propulsion Labs will donate 20% of the gross sales price for each pair of the APL® Techloom Bliss (Power Pink) sold to the Women's Cancer Research Fund, a Breast Cancer Research Foundation Program (BCFR).
The shoe is available in both women's and men's sizes.
#2 Rothy's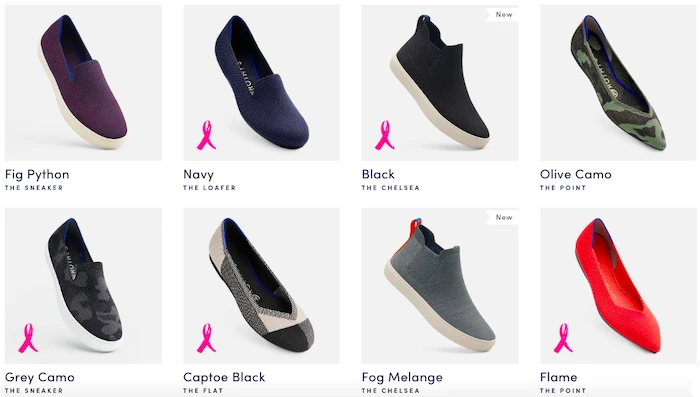 Rothy's didn't make a limited edition release for their BCA campaign (or else I'd be all on it), but they are donating a portion of their proceeds when you buy shoes that are marked with a pink ribbon.
#3 Alley and Rae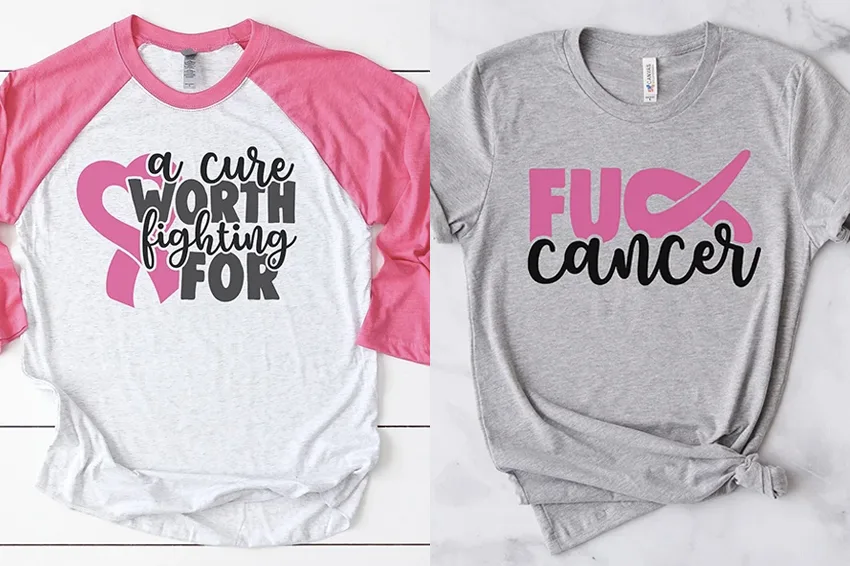 Alley and Rae creates made to order t-shirts with Breast Cancer Awareness messages. Each top sold provides meals to 10 people in need. It's a win win if you ask us.
Use our link to get $10 off your first order.
#4 All Day ALBA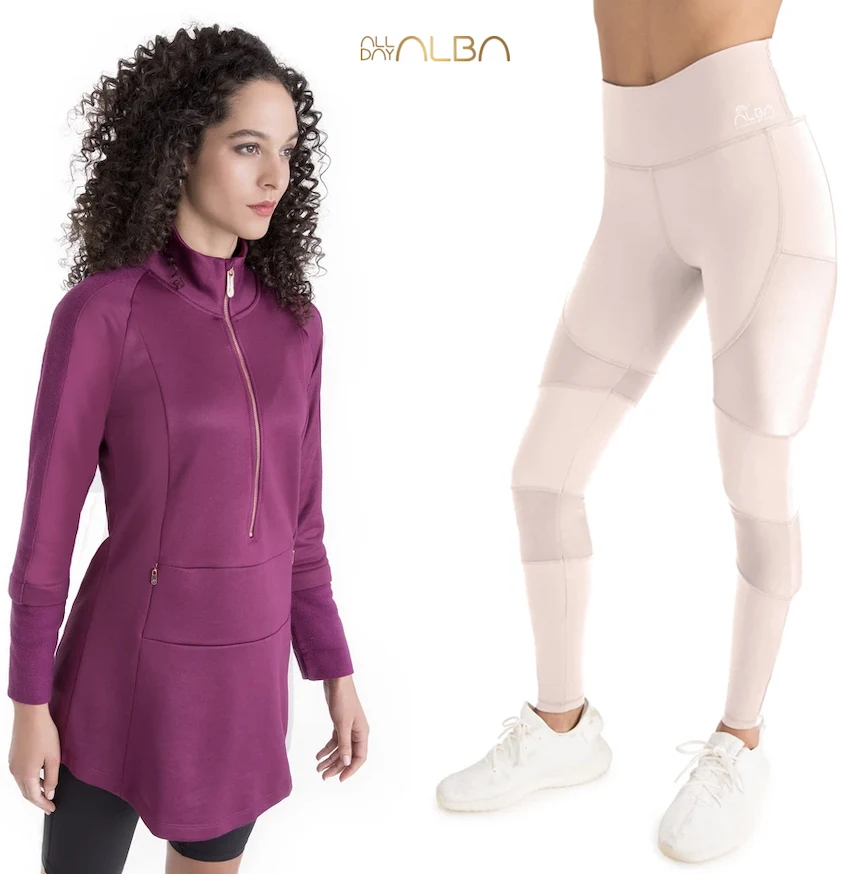 For the entire month of October, All Day Alba, will donate 20% off their sales from "dusk" and "sunset" products as part of their Empowered In Pink campaign. We love their Creative Time leggings paired with their Win the Day Sweater.
A portion of the proceeds will benefit Bright Pink, a non-profit organization dedicated to preventing breast and ovarian cancer.
#5 ProSource Fit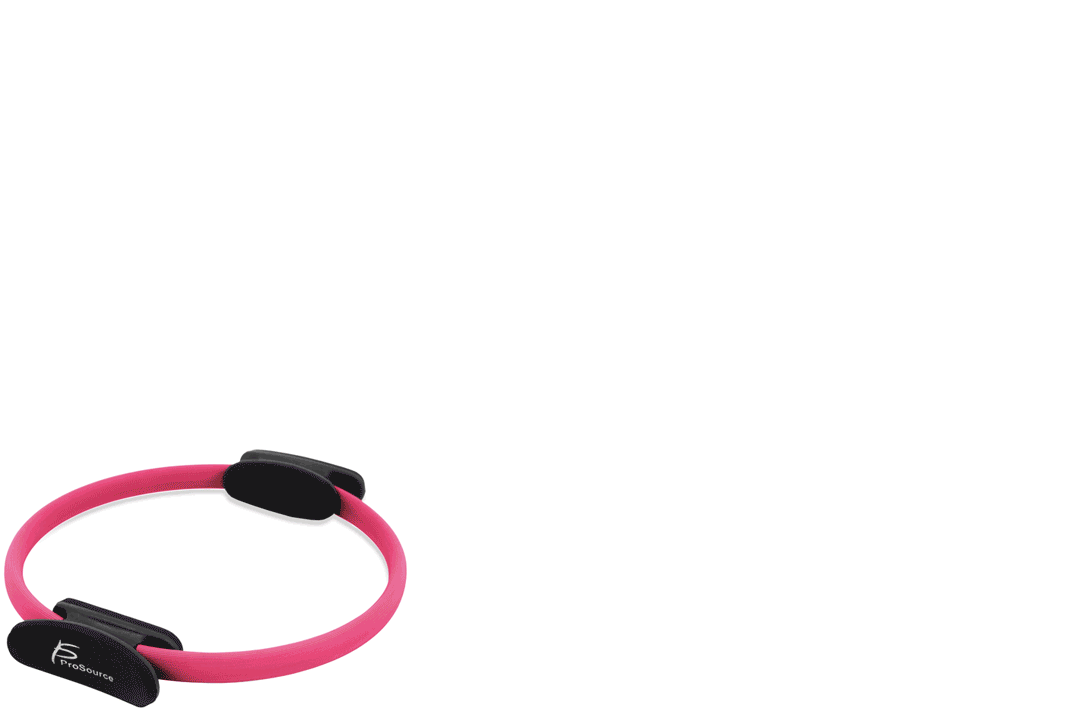 ProSource Fit is offering 20% off pink colored fitness products during the month of October. 10% of proceeds will go towards BCPP. Their gear is high quality and affordable.
Your gear will also match your pink activewear!
#6 K-Deer Laura Stripe Leggings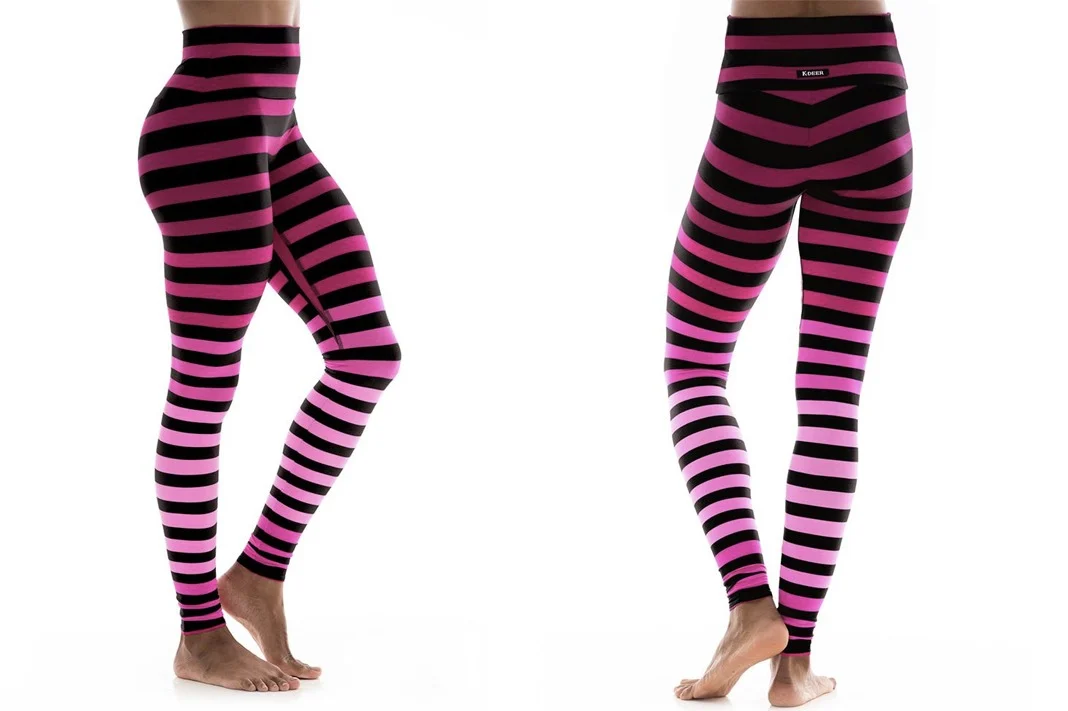 K-Deer's Laura Stripe is dedicated to all the women, past and present, who face breast cancer.
In honor of Breast Cancer Awareness Month, 10% of e-commerce proceeds of the Laura Signature Stripe goes directly to support The Susan G. Komen Greater New York City Chapter during the month of October.
Visit the Susan G. Komen NYC website here.
Get $10 off your purchase at K-Deer.>>
#7 Wolven – Ashe Collection
Wolven is a bohemian activewear brand. Wolven will donate $5 for each Ashe item purchased to breast cancer research.
Use code SCHIMIGGY for 20% off your orders.
#8 Beyond Yoga – Think Pink Collection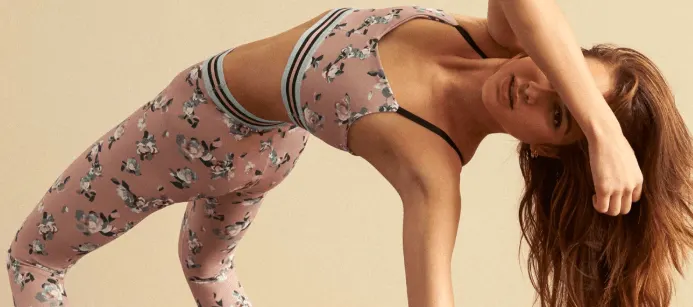 Shop Beyond Yoga's Think Pink activewear collection and 10% of proceeds will go toward Breast Cancer Research Foundation.
#9 Columbia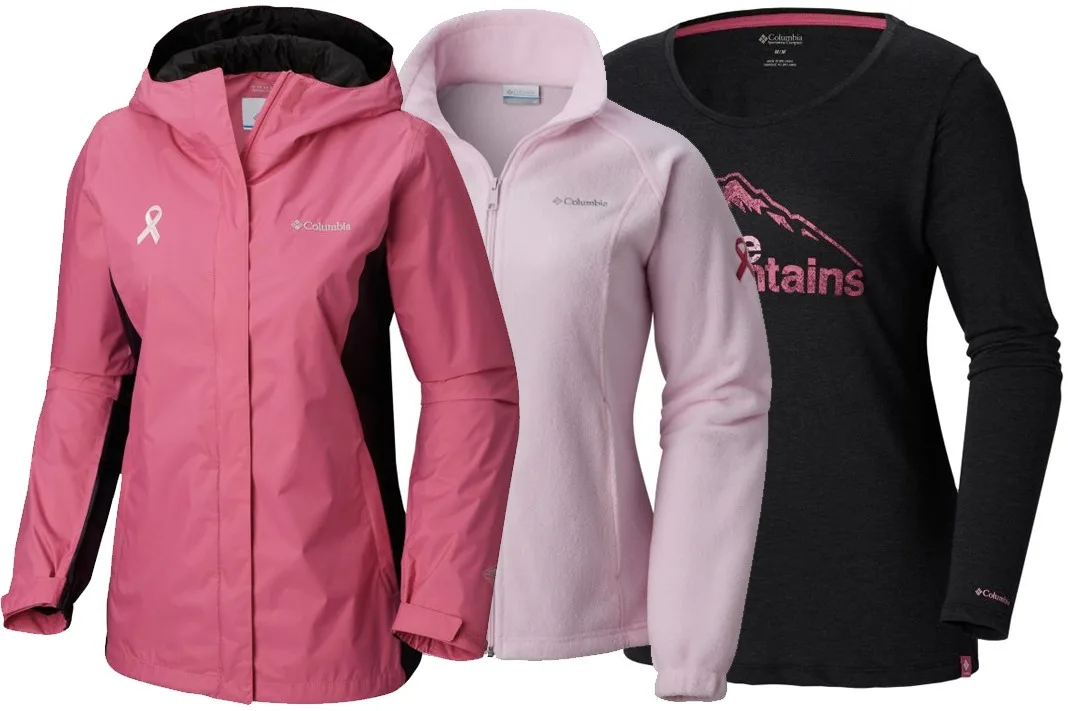 Columbia's I Wear Pink collection supports the National Breast Cancer Foundation & Canadian Breast Cancer Foundation.
#10 North Face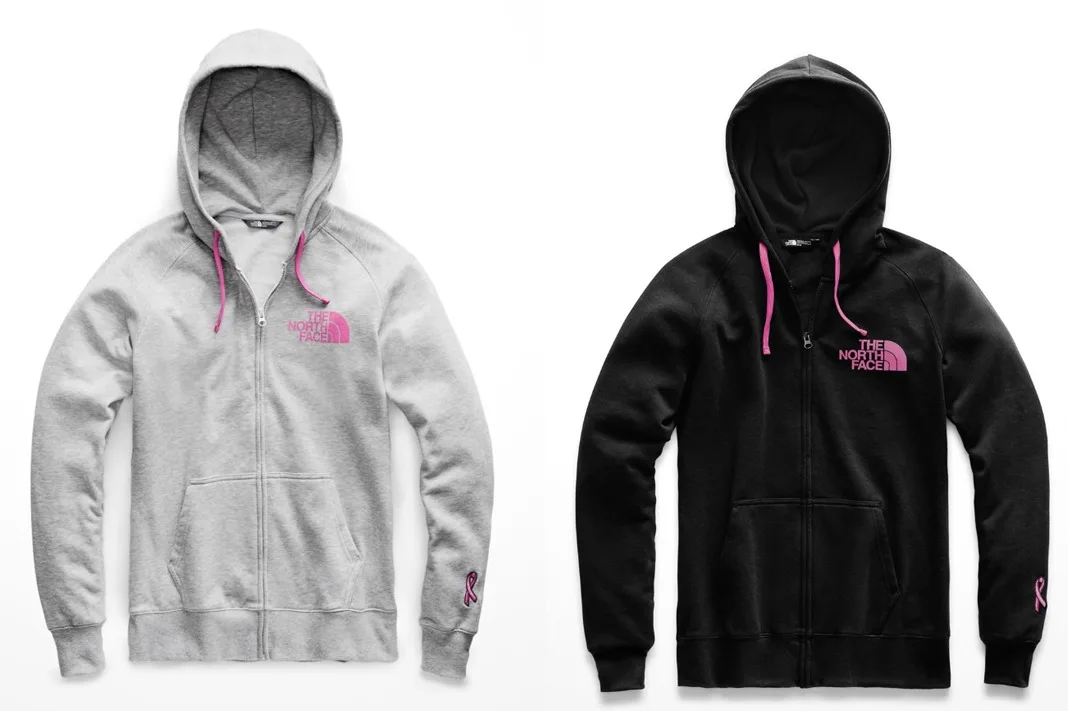 North Face has an entire collection dedicated to supporting the cause. Shop their BCA products here.
#11 Macy's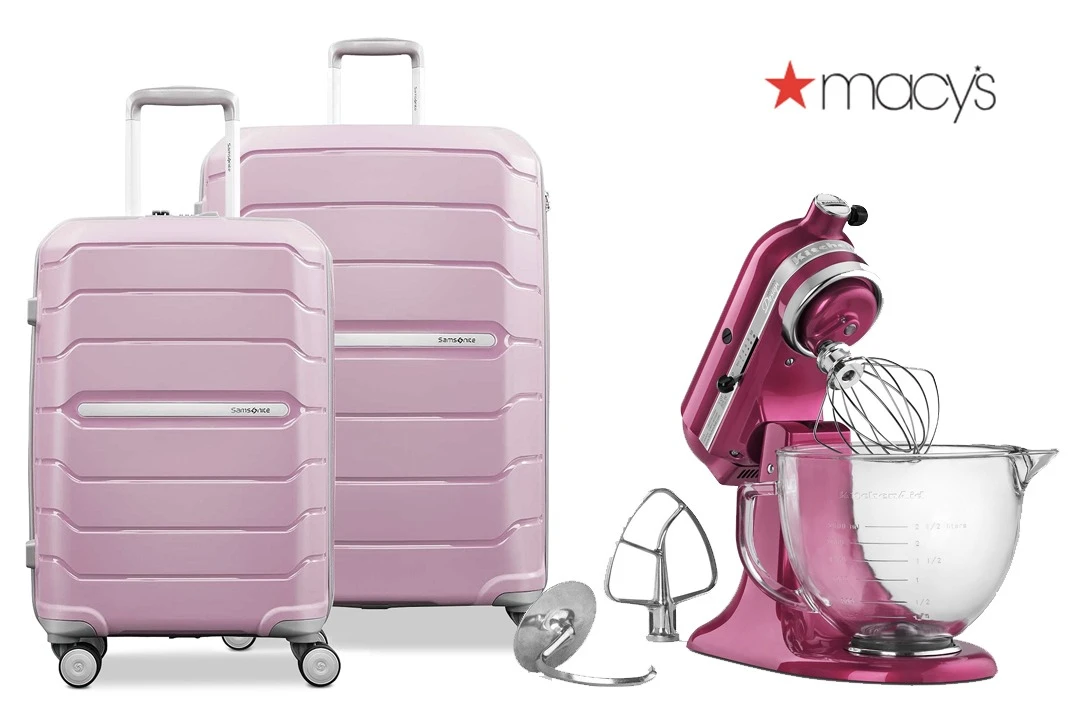 Pink Collection I am really digging the Samsonite BCA pink luggage that's currently on sale for 60% off.
#12 Glyder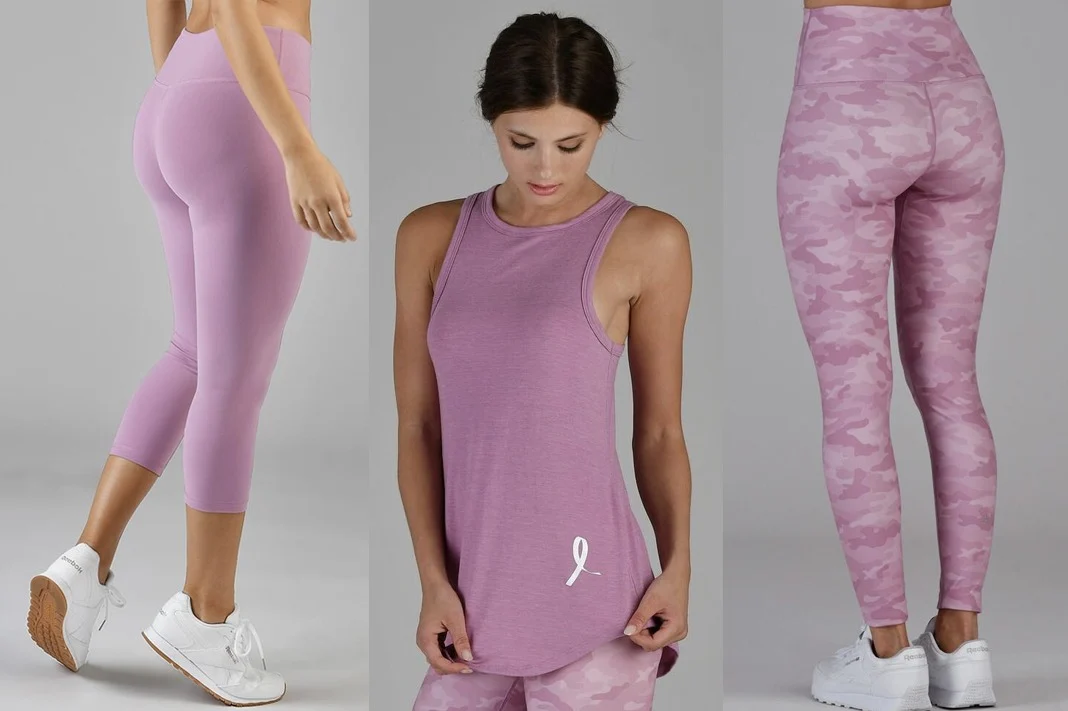 Use code BCRF10 for 10% off toward pink activewear items. Glyder will donate 15% of sales to the Breast Cancer Research Foundation.
You can also use this link to save 20% off your first purchase at Glyder.
#13 Koral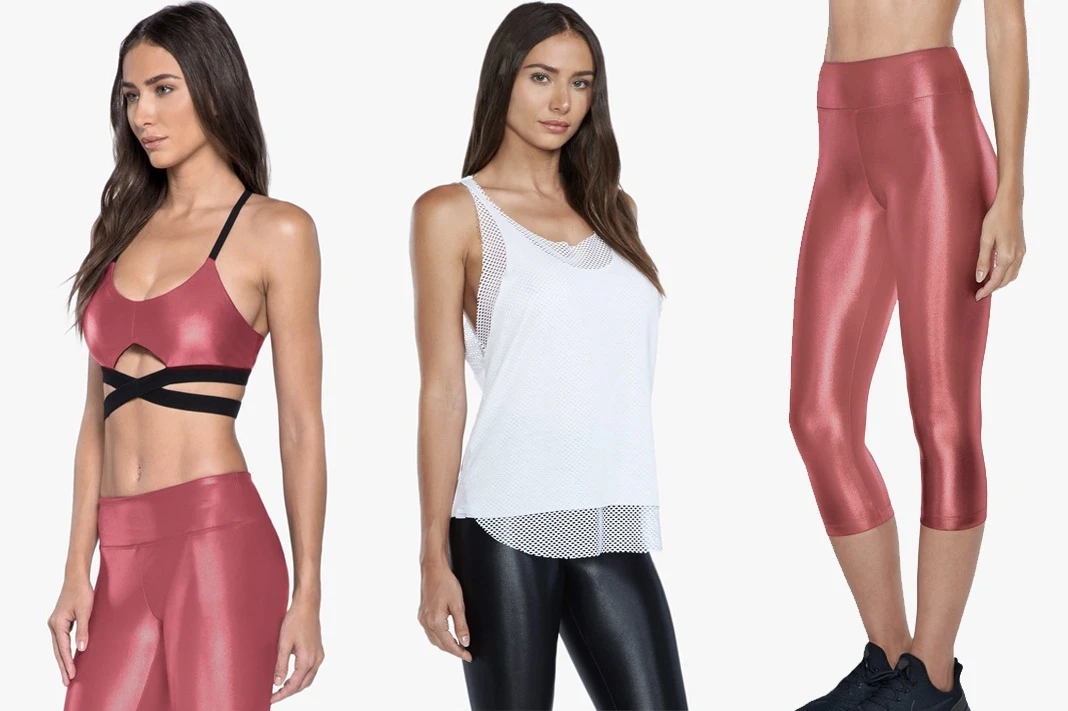 Koral is donating 25% of proceeds from your purchase of one of three shiny pink activewear products. Proceeds will benefit the Keep-a-Breast Foundation.
#14 Spiritual Gangster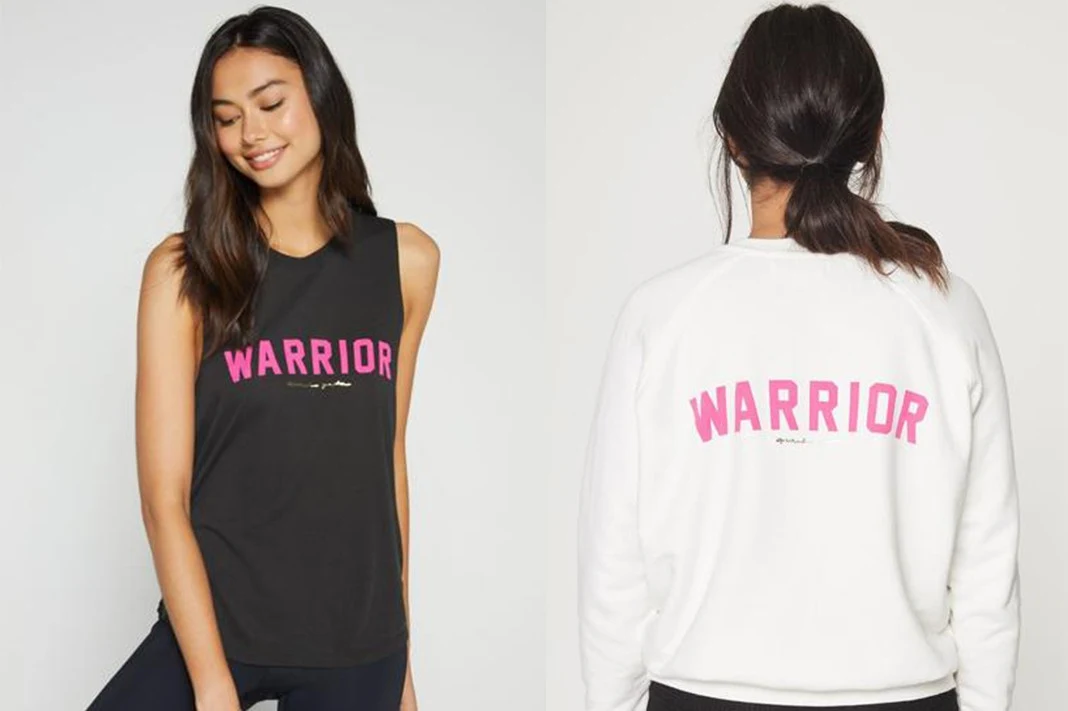 Spiritual Gangster is donating 100% of proceeds from their BCA collection to the Susan G. Komen Foundation.
Use our link to get $20 off your first purchase of $50+.
How Do I Donate to Breast Cancer Research?
Don't need to buy anything at the moment?
That's fine!
I've listed the partnering breast cancer organizations and their donation pages below. Make a direct monetary donation to a foundation of your choice. This is what I chose to do.
Susan G. Komen Greater New York City Chapter
Thank you for visiting today! If you found this encouraging or informative, please connect with us on Instagram or TikTok.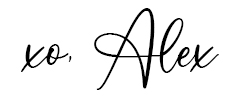 Sign up for our monthly newsletter for updates and more. We promise we won't spam you! Feel free to unsubscribe anytime.
If you're a brand and want to work with us, please visit this page to get in touch.
Resources:
https://www.breastcancer.org/symptoms/understand_bc/statistics
https://my.clevelandclinic.org/health/articles/10310-breast-cancer-facts-ethnicity–race