Reading Time:
4
minutes
Updated: 8/9/2022 | Patagonia Review

Over the years of carrying a messenger and my rolling luggage onto planes, I finally opted for a simple carry-on bag. I did NOT want to deal with checking in bags. Airline rules are funny and I was always running into carry-on restrictions.
This has caused me to pay extra to check in my baggage and deal with countless frustrations at the baggage carousel. I also wanted to cease the unfortunate denting of my beloved hardbody luggage and the wear and tear of inner pockets and compartments (yeah…don't we hate when that happens?).
All these annoyances needed to end!
I began shopping for a bag that I would be proud to sport and rely on for years to come. I needed a bag I could easily carry and not worry about it getting destroyed in the baggage handling process.
My research lead me to purchase a Patagonia Black Hole 60L duffel. I've had it for over a year now. It's my go-to bag every time I travel. The size is perfect for a weekend (up to a full week) of travel. I was able to fit 10 outfits for a 5 day wedding in Tulum, Mexico. The 60L bag is only $119 ($129 for the packable version) and has a lifetime guarantee!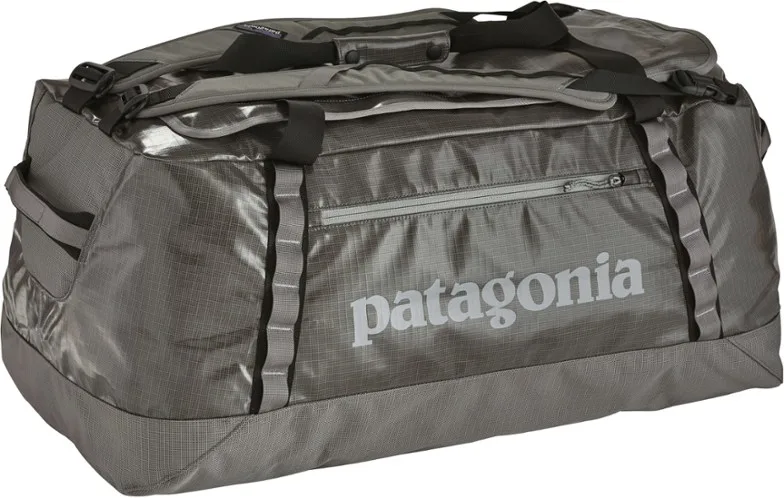 Pros of Black Hole Duffels
1. It's LIGHTWEIGHT! Weighs less than 3 pounds and easily stores when not in use.
2. It's convertible between a backpack and a duffel bag. The bottom of the bag is padded to protect your goods when it's going through baggage handling. The backpack straps are adjustable and comfortable!
3. It's durable! The fabric is made with DWR
 (durable water repellent) fabric finish and repels light rain and snow. It's also quick to dry.
4. The bag is larger than most carry-on allowances, but since you're wearing it on your back, the airline employee would not be able to tell that your bag is bigger than the carry on's they allow. The size of your bag is also dependent on how much you pack – so make sure it isn't obvious that the bag is not going to fit in the overhead bin.
5. The bag comes in various sizes and colors.. However, only the sizes 60L and larger are convertible duffel-backpacks. The sizes range from 45L (smallest) to 120L (largest).
6. Patagonia offers a lifetime guarantee for their products. Don't like it? Does it have a defect? Go ahead and bring it back to any store or mail it to their HQs to get it replaced or fixed. I like knowing that my products are guaranteed to never fail me.
Cons of the Black Hole Duffel Bag
1. The bag is a duffel, therefore It does not have a shape. Be aware of this and pack accordingly. Do not pack odd shaped items in there that would press against your back and be uncomfortable.
2. The bag is weather-resistant but NOT waterproof. Don't leave your bag in a pool of water or under heavy rain pour. Leaving it on dewy or slightly damp ground is OK.
3. This bag has backpack straps but it is NOT a backpacking backpack. Choose your backpacking backpack wisely as there are other aspects that would be better suited for backpacking.
4. Do not overload the bag! If you have big heavy objects to take back home, ship it to your residence instead.
My boyfriend ended up buying a bag for himself. He loves the convenience and not having to deal with airline restrictions as well. He travels often so this is a great investment for him.
Below is a quick overview of the Black Hole Duffel from Patagonia's website.
This burly duffel bag proves that being stubborn, thick-skinned and indifferent can be a beautiful thing. Highly weather-resistant, it protects gear from travel and rough handling. Its main compartment is accessed by a zippered U-shaped lid, which has a pair of zippered mesh pockets on the underside for small items.
A zippered exterior pocket holds the stuff you need to access quickly. The padded bottom panel adds structure and helps cushion the load when your duffel gets the baggage-handler treatment. Carrying options include webbing handles with a snap closure and haul loops at either end that facilitate linking multiple bags.
Four daisy chains let you lash additional gear to the outside. Made from 15-oz 900-denier polyester ripstop (50% solution-dyed) with a TPU-film laminate and a DWR (durable water repellent) finish.
Burly polyester ripstop with highly weatherproof TPU laminate
Large opening to main compartment, zippered side pocket, mesh pockets in lid; stuffs into its own pocket for easy storage
Padded, removable shoulder strap and reinforced haul handles for easy carrying
Padded base protects contents
Burly reinforced daisy chains for lashing
Internal compression
15-oz 900-denier 100% polyester ripstop (50% solution-dyed) with a TPU film laminate and a DWR (durable water repellent) finish
1105 g (39 oz)
Made in Vietnam.
Additional info:
The previous model was made with 14.7-oz. 1,200-denier 100% polyester, whereas the new model is made with 15-oz. 900-denier 100% polyester ripstop. The fabric's weight does affect abrasion resistance, so the newer model is made with "ripstop" polyester, whereas the previous model–though coming in at 1200d–is not listed as ripstop (ripstop refers to the weaving of fibers into the fabric into a diamond or square shape that, when punctured or torn, are better able to stop the tear from growing).
You can actually see the difference in the fabric, with the one the right being the new, 900d polyester ripstop (see the characteristic ripstop squares?) with the one on the left being the older model. So, the bottom line is the integrity might be even better in the new model, despite the difference in denier.
Thanks for tuning in! Hopefully, this post answers some burning questions you've had about the bag. Leave your questions in the comments and I'll try to answer them ASAP.
If you found our Patagonia review was helpful, please share it on Pinterest. Thanks for your support!
Thank you for visiting today! If you found this encouraging or informative, please connect with us on Instagram or TikTok.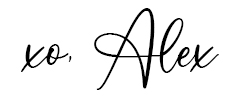 Sign up for our monthly newsletter for updates and more. We promise we won't spam you! Feel free to unsubscribe anytime.
If you're a brand and want to work with us, please visit this page to get in touch.