Reading Time:
5
minutes
Updated: 10/12/2021 | Avoid Euronet ATMs
Euronet ATMs are located all over the world. By 2021, Euronet plans to expand their ATM presence by 27% (this information is posted on their website which I won't link because I don't want to give them ANY site traffic).
While they look and act like regular bank ATMs, they are a huge ripoff and you should stay away from them. And we mean very far away.
Why You Should Avoid Using Euronet
Euronet ATM is a Scam
In our recent trip to Europe, I noticed that Euronet ATMs were everywhere. They were mainly located in high-tourist areas and major cities. The ATMs look like regular bank ATMs but charge high fees (up to 13 Euros) and offer terrible conversion rates (you get up to 20% less than withdrawing at a legitimate bank).
One thing that many Euronet users don't know is that you can opt to bypass their conversion services and choose to let your bank do the conversion for you. You will want to bypass Euronet's ATM conversion rates because the rate is higher to compensate for this service.
Salzburg, Austria is mainly a cash city and we were in desperate need of cash. We found a Euronet ATM and noticed that not much information was posted around the ATM in regards to fees or conversion rates.
I put my card in to access the ATM. I saw the exorbitant fee of 5 Euros and then a crazy 18% conversion rate and was like NO WAY. I was not losing out on 18% of cash PLUS 5 Euros in fees for a 100 Euros withdrawal. I quickly pressed the decline button (the left button) and was determined to find another solution.
We then remembered that our friend suggested we look for bankomats (the German word for ATMs) to withdraw money. I Googled the word "bankomat" in Google Maps and a few non-Euronet ATMs popped up in the area. I was able to withdraw money using my Charles Schwab debit card. I was able to avoid ATM fees and received 200 Euros through the normal exchange rate.
The Euronet currency exchange rate and fees varies from city to city, but it's best to avoid them because they're never fair and is a blatant travel scam. In summary, Euronet is a predatory ATM that preys on the convenience of people who need to withdraw money while traveling abroad.
Who Owns Euronet?
Euronet is owned and operated by Dan Henry and Michael J. Brown in Leawood, Kansas USA. They oversee 5,600 employees with the intent of providing a deliberately confusing and financially punishing service. They are essentially financial predators and target tourists for a living.
Here is more information from Euronet Worldwide's About Us page:
Euronet Worldwide, Inc. was founded in 1994 in Budapest, Hungary as Bank Access 24, and our aim was to become the first independent ATM network in Central and Eastern Europe.

From the installation of the first ATM to today, where we now operate over 41,000 ATMs, our payment products and services have reached billions of customers globally.

We offer high quality, secure payment services in over 20 European countries including access to cash via our ATMs and multi country money transfer facilities, all under the Euronet Worldwide brand.

We know how important it is that our customers feel comfortable using our services, which is why we work closely with world leading payment businesses including Visa, MasterCard, American Express and China Union Pay. This means our services are regulated to the highest level, so you can be sure that when you use any of the Euronet services, you're in good hands!
Sounds promising but it's really not. What they're doing is disgusting and everyone should be aware of their money changing scam.
What Should I Do Instead?
While we also advise against exchanging at the airport because it can be expensive, Euronet machines are even more financially irresponsible. Just avoid the airport and Euronet at all costs.
We do recommend withdrawing from an official bank and using a credit card that does not charge foreign withdrawal fees. If possible, do some research and find official banks in your destination prior to arriving. We also recommend trying to learn the official word for an ATM.
If you're a US-based traveler, we highly recommend the Charles Schwab debit card. It's designated my travel account and I only use it to withdraw funds from regular bank ATMs because I am not charged a fee to do so. However, normal conversion rates do apply and that is fair.
We also have an account with HSBC (a China-based bank) and they have ATMs almost worldwide. We bring both our Charles Schwab and HSBC debit cards in the event that we need to withdraw cash.
What Should Businesses Do?
Businesses should get on board and accept both cash AND credit cards. This will prevent travelers from using predatory ATMs and put these companies out of business. They benefit no one but themselves.
I've been to a few stores in Copenhagen and Amsterdam where NO CASH is accepted. This is probably due to theft, both internally from employees and externally from burglars and thieves.
Many European countries accept chip or even NFC/chip payment. It makes shopping quick and easy, which is also great for business.
In my travels, I've found that many European businesses use contactless payment options which is convenient for both consumers and businesses. About half of European businesses were accepting contactless payment by 2018.
This not only improves the overall customer experience in today's modern technological society, but it also allows you to serve a broader range of customers from all over the world!

Final Thoughts
Not all ATMs are equal. Make sure you do your research prior to using an ATM machine. With some research, you can identify ways to change money that won't leave you out of money.
Using a predatory ATM may leave a dent in your wallet and can even ruin your travel.
Have you ever used a Euronet ATM? We'd love to hear about your experience. Leave your stories in the comments section of this post.
And SCREW YOU Euronet!
If you found our Avoid Euronet ATMs article helpful, please share it on Pinterest. Thanks for your support!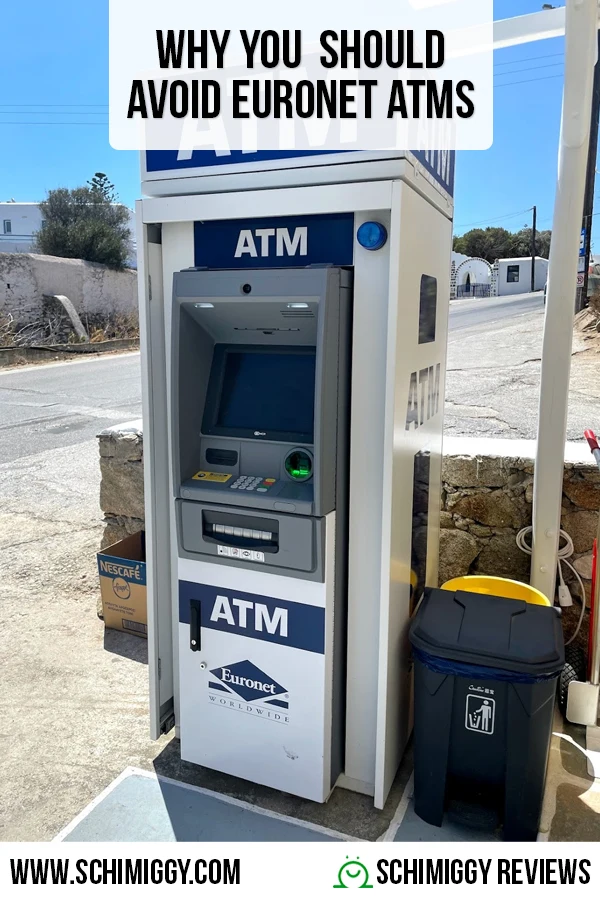 Thank you for visiting today! If you found this encouraging or informative, please connect with us on Instagram or TikTok.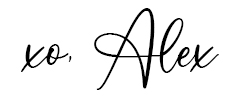 Sign up for our monthly newsletter for updates and more. We promise we won't spam you! Feel free to unsubscribe anytime.
If you're a brand and want to work with us, please visit this page to get in touch.