Reading Time:
5
minutes
Current Athleta Deals:
Celebrate Black Friday + Cyber Monday and enjoy 20% OFF everything + FREE SHIPPING. No code needed. Shop now.>>
Updated 1/2/2020 | Athleta Review

About Athleta
Athleta is part of the Gap family and has been around since 1998. They design versatile and fashionable performance apparel for the gym, studio and everything in between. Athleta believes that "A woman athlete is her most powerful self when she's fully engaged in the moment – when she discovers her strength, her focus, her power." Their products are designed to live up to the challenges those moments bring and hope to make you look as amazing as you feel.
In 2016 Athleta expanded their offerings by launching Athleta Girl, an activewear line for young girls and teens. Athleta also offers a Give-it-a-workout Guarantee. If the item doesn't perform for you, you can exchange or return it without any hassle!
Athleta Review: Relay Stripe Capri 2.0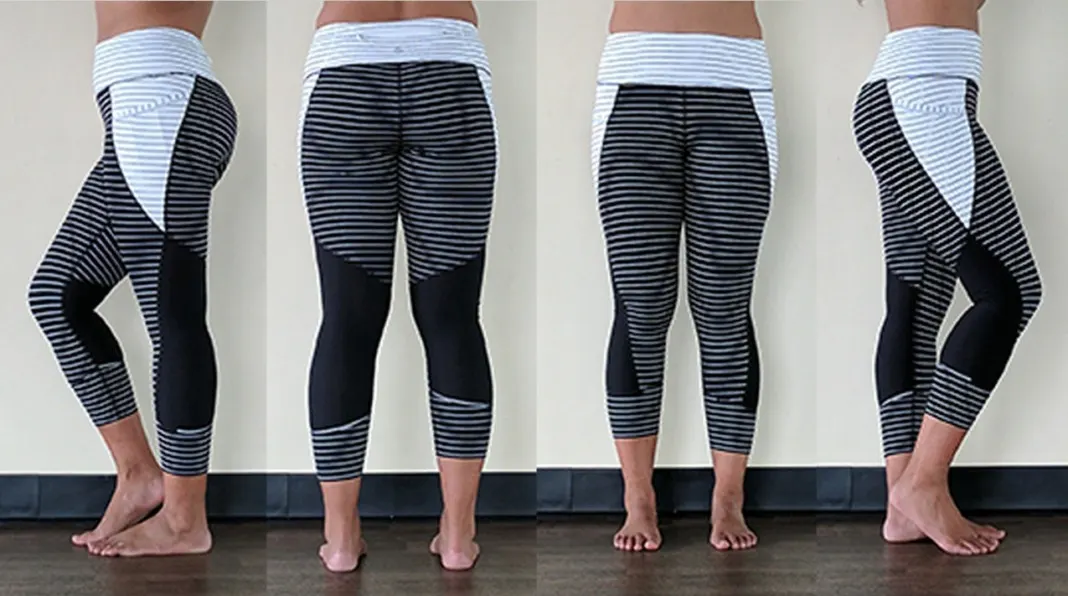 #1 Size: I usually wear size small in Athleta bottoms but had to size-up in the Relay Capri 2.0. For this review I wore a size medium. The waistband fit comfortably, however the legs were very compressive. I could wear both the small or medium depending on how compressive I wanted them to fit. They also offer petite to plus sizing.
#2 Style: The Striped Relay Capri 2.0's (Style#777538) are made with multiple panels of fabric. There are two pockets on the side, in the back and front waistband of the pant. The Relay Crop also come in a long length.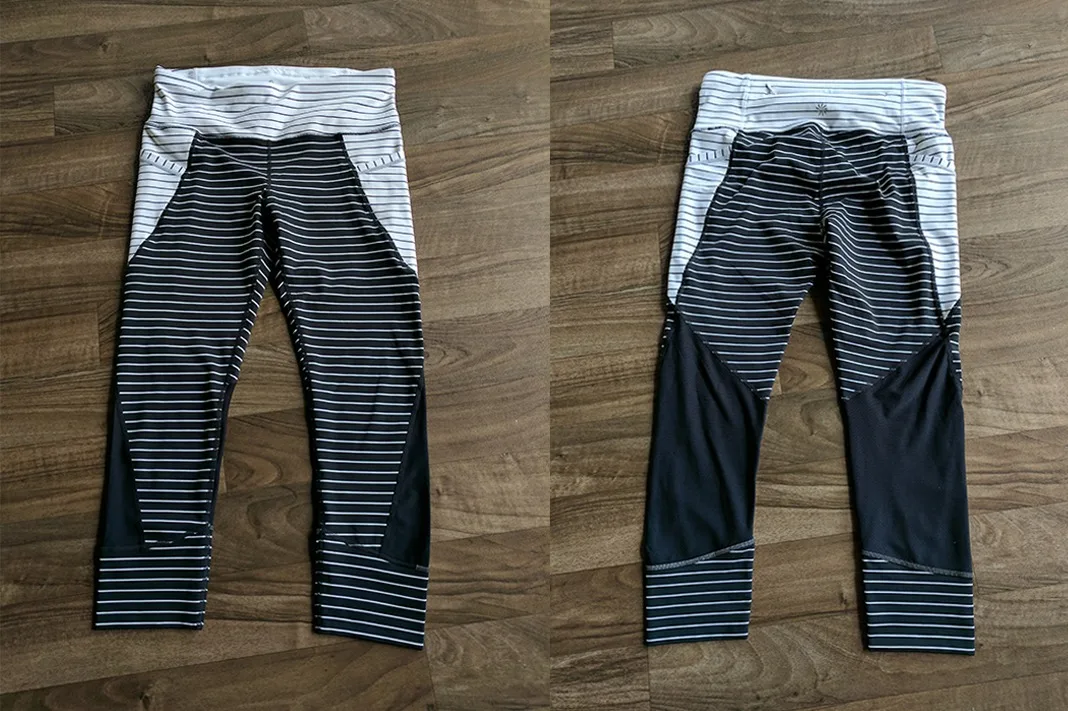 #3 Inseam: Inseam of the Relay Capri is 22″. Inseam for the Relay Pant is 28″.
The leg opening is created with a banded leg cuffs that won't ride up when you exercise. (The photo below looks like the mesh is snagged but it is not. It's just how the photo turned out.)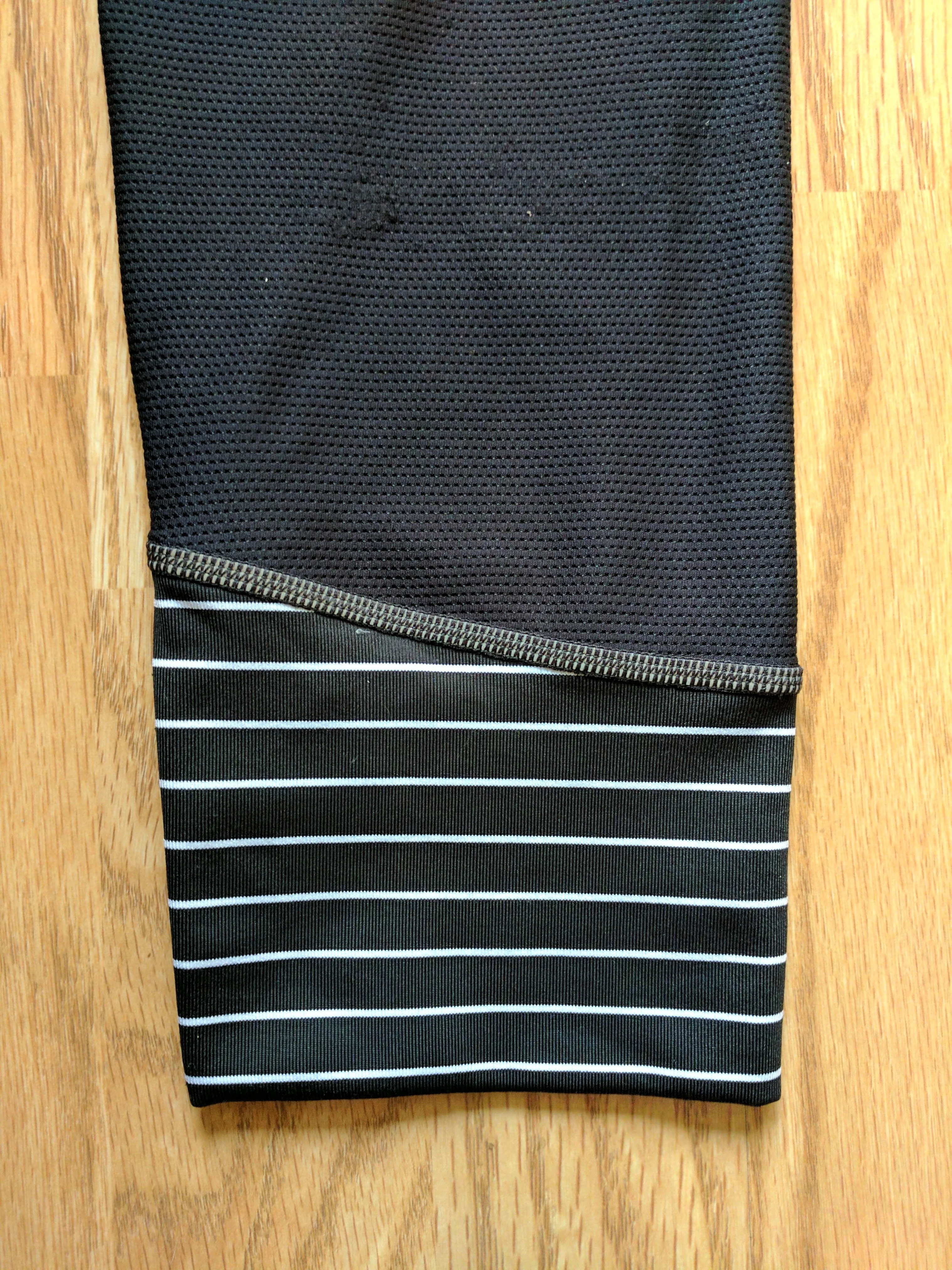 #4 Rise: Mid Rise fit that sits at my navel. I am 5'5″ for reference. It can also fit as a high rise.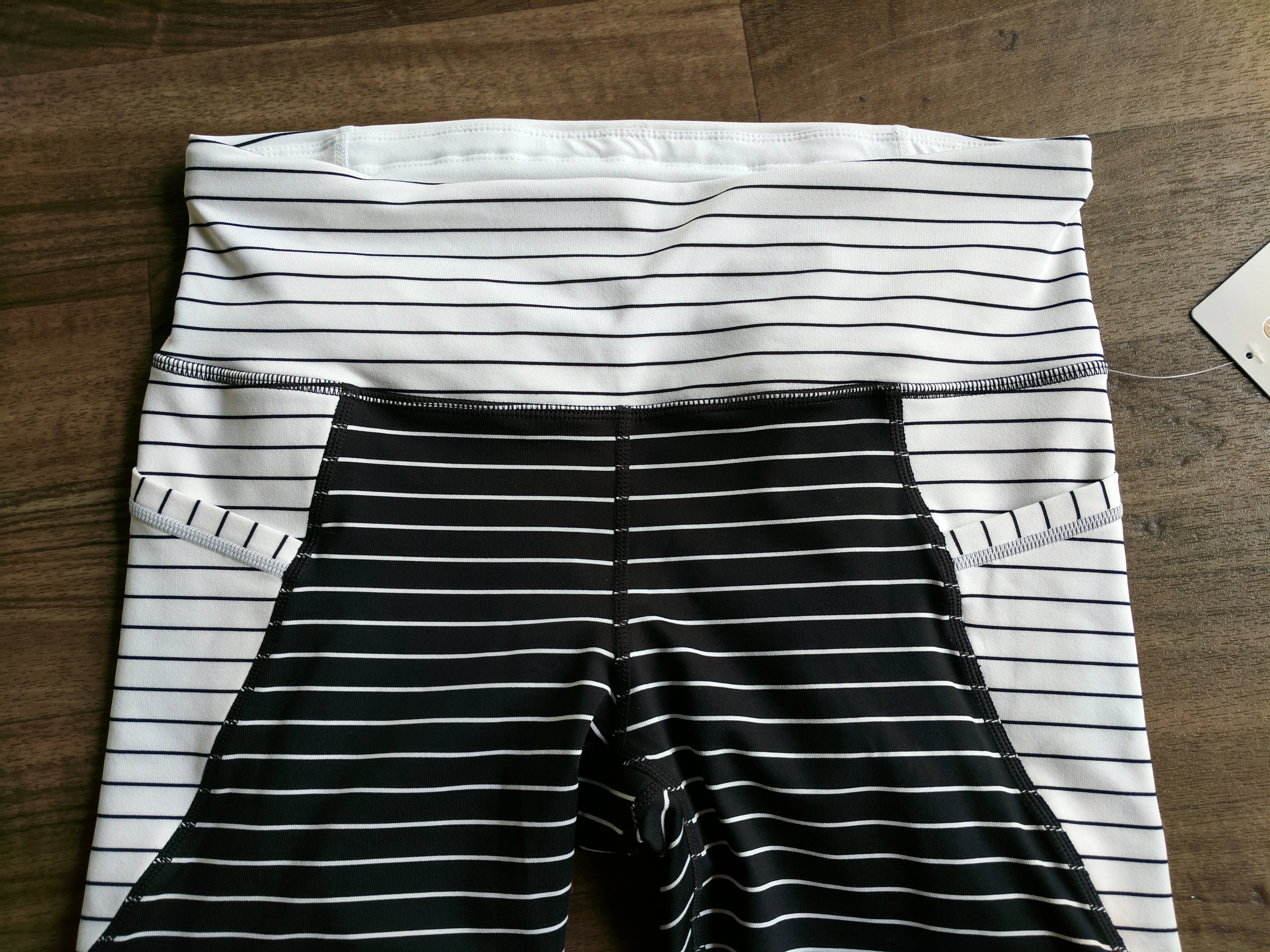 #5 Waistband: The tall 3.5″ waistband with one back zippered pocket. The back pocket zipper is large and spans 1/5 of the waistband's circumference. It's large enough for a smartphone. Waistband houses a never ending drawstring (continuous elastic band).
#6 Fabric
Fabric Content: Recycled Polyester/Lycra® Spandex – made from recycled plastic bottles! Fabric is knit and NOT white backed.
Fabric Feel: Fabric feels sleek and lightweight. The fabric is thick and provides a lot of compression. I could wear both size small and medium depending on how compressive I wanted my leggings to feel.
Fabric Performance: Dry Wicking pulls away sweat from the body so that it evaporates faster. 4-Way Stretch making the pants contour to the body for a snug fit. The black panels on the pant are mesh, making them breathable. Because the fabric is not brushed, it will not pill.
Opacity: Pants were 100% Opaque for me.
Fabric Features: Athleta logo at the back waistband of the pant. Large zipper pocket in the back waistband. Two pockets on the side of the pant. There are reflective stripes on the pant that make them great for night activities.
#7 When to Wear: Relay Capris are great for running, gym/training, studio workouts and yoga. The back zipper may feel uncomfortable when lying on your back.
#8 Cost: Athleta Relay Crops are $69, making them very affordable. If you are a fitness instructor, you can get 30% off all regular priced merchandise. You will need to renew annually for the discount.
#9 Gusset: Relay Capris are made with a triangle gusset, double layered with mesh.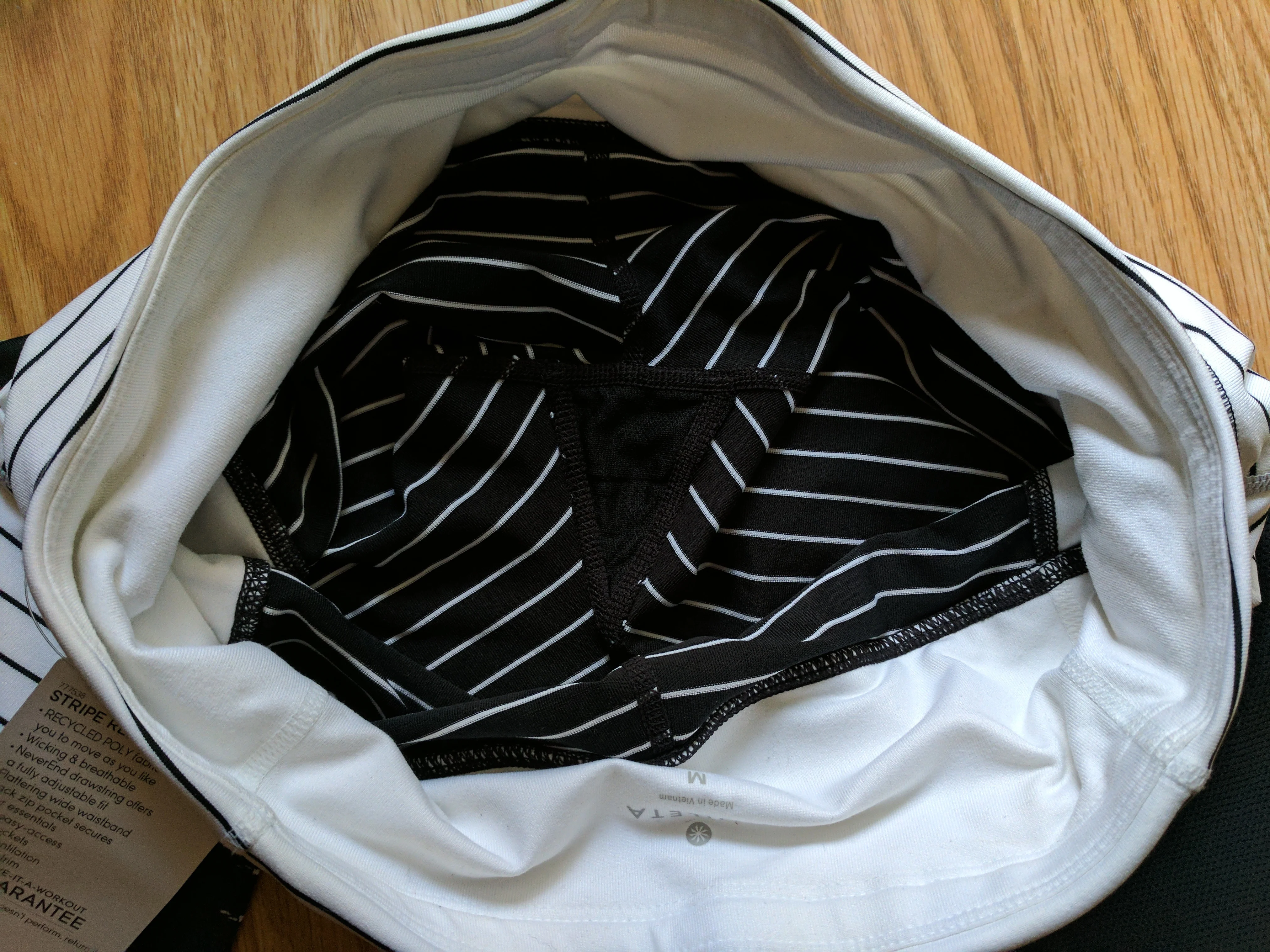 #10 Stitch Seam: Flat seams are used throughout the pant, giving it a smooth and chafe free experience.
#11 UPF Protection: Not disclosed.
#12 Made in Vietnam.
#13 Care Instructions: Athleta advises to machine wash and dry. I machine wash mine on delicate cycle and hang dry. The zippers on the capri that can become worn out if washed in the dryer.
Should I Buy Athleta?
YES! I was seriously considering selling these pants because I have too many leggings. I decided to keep them because they fit great and look amazing on. The contrasting stripes and panel design create an awesome illusion when worn and they're more comfortable than I anticipated.
My photos do not do them justice! They're a great alternative to lululemon stripe leggings that are going for insane rates on the reseller market. At the reasonable price point of $69, I could not pass on them! I also love that they are slimming and great for any workout.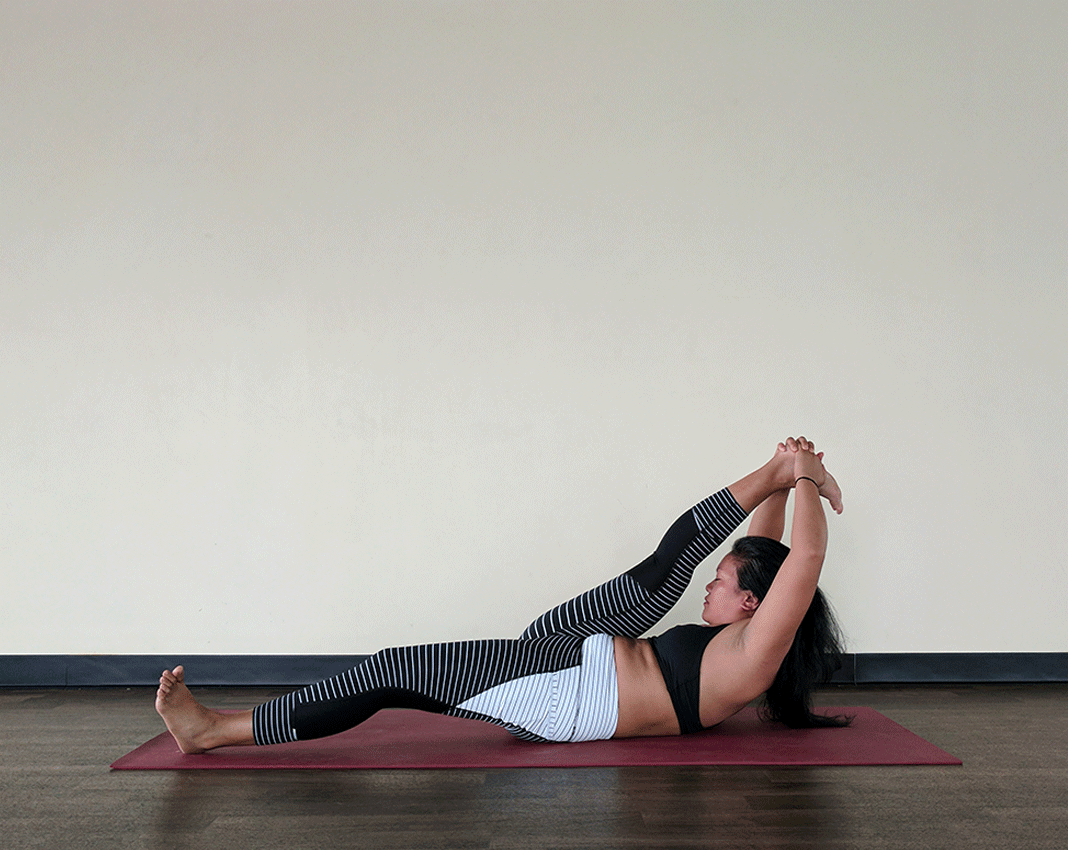 Where to Buy Athleta
Shop using this link and receive 20% off your first Athleta order. Athleta offers FREE returns and has a customer satisfaction guarantee, even after the item is worn.
Athleta offers 30% for instructors in-store only. You will need to provide your certification along with a current class schedule. Qualified applicants will need to re-apply annually.
You can also buy discounted Athleta on these websites:
Poshmark – Use code SCHIMIGGY to get $5 off your first order!
Mercari – Use code SYVFUT to get $10 off your first order!
I love buying from reseller sites. If you do too, check out my list of sites where to resell online.
We hope you enjoyed our Athleta review! What styles would you like for us to review next? Let us know in the comments section!
If you liked this article, you might like these too:
Thank you for visiting today! If you found this encouraging or informative, please connect with us on Instagram or TikTok.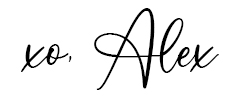 Sign up for our monthly newsletter for updates and more. We promise we won't spam you! Feel free to unsubscribe anytime.
If you're a brand and want to work with us, please visit this page to get in touch.
I was not compensated for this review. All opinions and observations are purely my own.