Reading Time:
3
minutes
Yay! It's Boxing Day!
What is Boxing Day?
December 26th is Boxing Day and it is celebrated in Britain, Australia, New Zealand, Canada, and other Commonwealth countries. Boxing Day originated in England in the middle of the nineteenth century under Queen Victoria. A 'Christmas Box' in Britain is a name for a Christmas present. Boxing Day was traditionally a day off for servants and the day when they received a 'Christmas Box' from their masters and go home on Boxing Day to give 'Christmas Boxes' to their families. The name is a reference to charity drives.
Boxing Day is now known as the day for after-Christmas sales, however, that was never the original intention. It's now a retail holiday which many people still receive the day off to partake in. What that means for us is that we have a short window to purchase, exchange, and find gifts that we actually will use and appreciate. Companies also have an opportunity to offload their holiday products to customers at a heavily discounted rate.
Pro Tip: It's a great opportunity to maximize the value of your gift cards by combining them with after holiday sales.
Below is a list of companies participating in Boxing Day sales this 2019.
Note: Some of these sales also extend into 2019!
Activewear
2XU – 30% off with code YEAREND. Ends 12/27.
ALALA – Select items on sale: $30 shorts + bras / $40 tanks + tees / $50 tights / $60 hoodies + outerwear. Ends 12/31/2018.
Athleta – 20% additional off sale items online and in-store. Valid through 12/26.
Beach Bunny – BFit Activewear is $59 for bras and $99 for bottoms.
Betabrand – Order two pairs of Dress Pant Yoga Pants and you'll get $30 off instantly!
Beyond Yoga – Up to 80% off!
Black Milk – Extra 20% off SALE items. Ends January 5th.
Carbon38 – Additional 30% off sale with code MYTURN.
Danskin – Warehouse Sale up to 80% off! Online only.
Dharma Bums – Up to 50% off.
Good American – Up to 60% off sale items through 12/31/2018
Heroine Sport – Winter sale
Inner Fire – 25%-70% off sitewide + FREE SHIPPING. Ends 12/31/2018.
J. Crew – Additional 50% off sale with code BIGGERSALE
K-Deer – 20% off sale with code FLASH20
Knix – 20% off sitewide. 25% off orders $150+ with code EMAIL25 and 30% off orders $250+ with code EMAIL30.
Kyodan – 50% off sitewide with code 50SALE.
Lolë – Up to 50% off.
Lorna Jane – 40% off in-store and online on 12/26.
Lululemon – Boxing Day items added to We Made Too Much section online.
L'URV – 20-60% off everything.
Max & Me Sport – 40% off Niyama Sol Endless Leggings with code ENDLESS40
Montiel – 25% off with code FLASHSALE. Expires 12/27.
Niyama Sol – 30% off New Years Sale with code NEWYEARS
Nordstrom – Up to 50% off and free shipping until 1/2/2019.
PE Nation – Additional 20% off sale with code BOXING.
REVOLVE – Up to 65% off Holiday Clearance Sale through 12/27/2018
Simply Workout – Use code CYWEEK30 for 30% off sitewide.
Strut This – 40% off additional on sale styles with code NEWYEAR
Target – Up to 50% off on clearance.
Til You Collapse – 25% off with code NEWYEAR25
Titika – Use code BOXING40 for 40% off EVERYTHING.
Track and Bliss – $30 bras and $50 leggings
Year of Ours – 50% off select items.
Yoga Democracy – 25% off with code 2019
Equipment
B-Yoga – 20% off sitewide. Valid 12/26 – 1/2/2019.
Beauty
Food and Nutrition
Thank you for visiting today! If you found this encouraging or informative, please connect with us on Instagram or TikTok.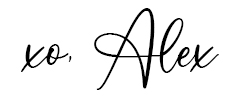 Sign up for our monthly newsletter for updates and more. We promise we won't spam you! Feel free to unsubscribe anytime.
If you're a brand and want to work with us, please visit this page to get in touch.