Reading Time:
3
minutes
Updated: 3/5/2021 | Yoga Rat RatPad Review

About YogaRat
I was drawn to YogaRat while shopping for a hot yoga towel. I was born in the year of the Rat and the logo just called out to me. I can still remember the day I made my FIRST YogaRat yoga towel purchase in 2009 on eBay. I still practice with my towel to this day!
Their slogan is to offer "premium yoga and active lifestyle products without the premium pricing." #beplay
YogaRat Review: Oval RatPad

I was lucky to have the opportunity to test and review Yoga Rat's Oval Rat Pad. Delve into the review for more info on this amazing prop.
What is the RAT PAD?
The Rat Pad is a oval-shaped foam cushion that is used to alleviate pressure on your joints. You can place your knee, elbows, wrists, feet and even head onto the pad. It's approximately 1″ thick and comes in a variety of fun colors! It's lightweight (2.2 ounces) and fits perfectly in my gym bag. It's ECO-Friendly – recyclable and photodegradable. At $19.99, it's a great investment that will prevent inconvenient doctor visits.
How to Use the RatPad
The team at YogaRat sent me a lovely INDIGO (purple) colored RatPad to review.
Beginning in 2014, I had been feeling some internal knee pain (in both knees) for three months. This was mainly from doing too many frog leaps and poses that require pressure on the knee cap (ustrasana/camel) or torquing of my knee joints (lotus pose). I was VERY excited to try the Rat Pad because the concept resonated with me. I thought, SAFETY? COMFORT? PREVENTATIVE? I want all of those things!
I took the opportunity to incorporate a safer practice by using the pad in ANY pose that required me to be on or twist my knees. Nonetheless, this amazing tool has been life changing for my practice, health and well-being.
Related: Sharklet Antibacterial Yoga Mat Review
Should I Buy a RatPad?
I HIGHLY recommend the Rat Pad. It should be a part of everyone's practice. Even if you don't think you'll EVER use it, just have it lying around. You might find yourself reaching for it because it's something your body will need and thank you for.
I carry my Rat Pad with me everywhere. My tools consist of a strap, Rat Pad, mat and block. I get asked about my Rat Pad and can confidently share that it's a great tool that enabled me to deepen my practice and prevent injury. The durability is great! The pad bends in all directions. The pad doesn't absorb sweat and therefore doesn't stink over time. I've been using it for approximately 4 months and in a very sweaty environment (Baptiste Yoga). Overall, I am excited that such a product exists to support yogis! You should get on board too!
Where to Buy the RatPad
Buy the Yoga Rat RatPad on Amazon! You'll find the best deal for all of Yoga Rat's products on Amazon.
If you try it out, please let me know your thoughts! Do you like it? Does it make a difference? Have you found better alternatives? I am all ears!
I was given the Yoga Rat RatPad to review in this post. This was not sponsored and is my 100% honest review of their product.
Thank you for visiting today! If you found this encouraging or informative, please connect with us on Instagram or TikTok.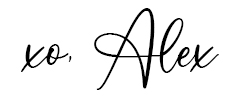 Sign up for our monthly newsletter for updates and more. We promise we won't spam you! Feel free to unsubscribe anytime.
If you're a brand and want to work with us, please visit this page to get in touch.