Reading Time:
5
minutes
Updated: 5/22/2020 | Makeup Essentials
I've always had a knack for applying makeup. I just don't wear it often because I prefer the "I live in my activewear" West Coast look.
I took a hiatus from wearing make up for 4 years and was recently re-inspired to explore my make up skills when I went to Las Vegas for my friends Bachelorette party in 2019.
My friends were impressed with how quickly and beautifully I did my make up that I ended up helping all the girls apply their Vegas looks.
Here's what I look like with makeup on.
https://www.instagram.com/p/B_aTSPRhNVH/
What's In My Makeup Bag?
Here are the beauty and makeup essentials we cannot live without! I have these in my bag wherever I go. I also have a very simple every day look that involves most or all of these products. I've reviewed each product below.
While all of these products are sold on Amazon, we encourage our readers to shop directly from businesses first. Please support your favorite brands by buying directly from them.
#1 Make Up Forever Duo Mat Powder Foundation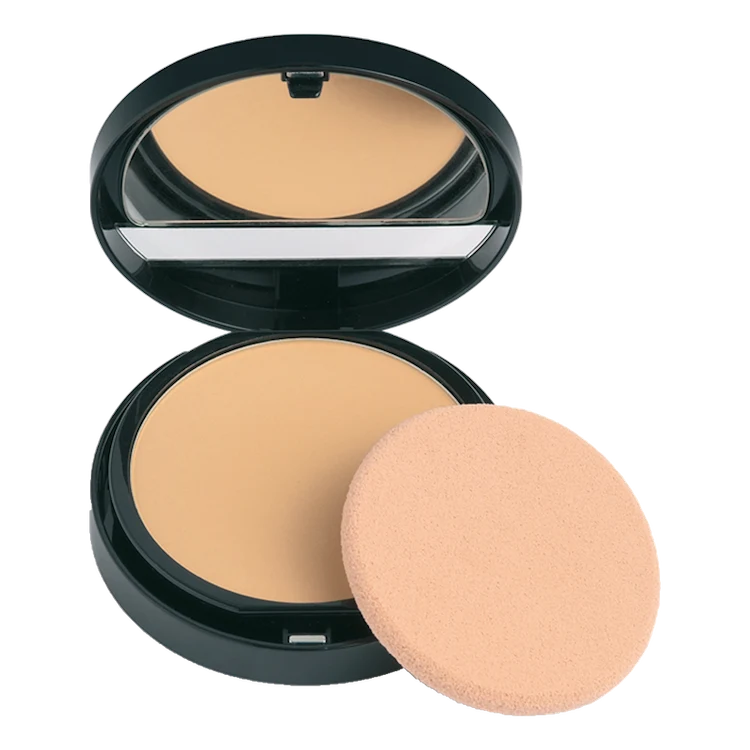 I've been using the Duo Mat powder ($32) for over 10+ years. It applies easily and gives me a smooth matte finish. They offer the Duo Mat in 3 shades. I use Shade 209.
I use my Smashbox powder foundation brush to apply the powder. It comes with a sponge that I use when I don't have my brush on hand.
#2 MAC Fluidline Eyeliner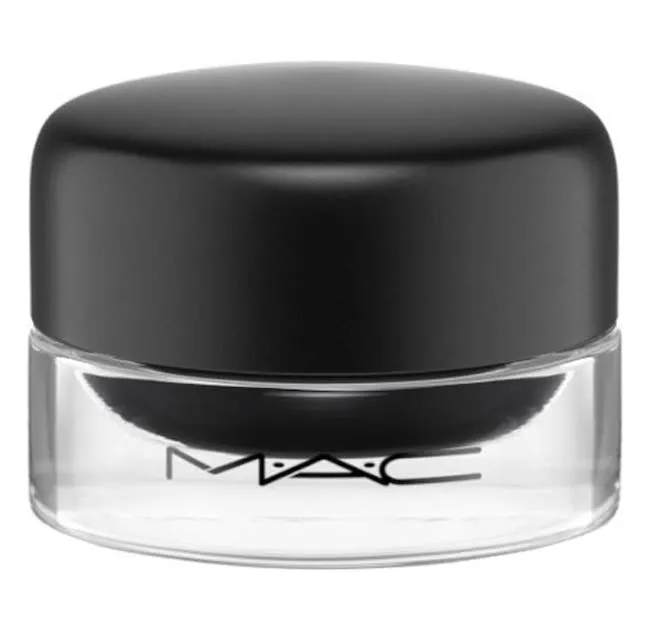 For a pot eyeliner, I prefer Mac Fluidline in Blacktrack ($19). It works great with dramatic eye shadows and does not smear easily. It's creamy and glides on smoothly.
I use an Art Net N816 brush to apply the liquid liner, but I can't seem to find it online. I bought this brush over 10+ years ago at a local cosmetology store. A similar brush is the 209 Synthetic Eyeliner Brush ($21) by MAC.
Use our link to save $10 off at MAC.
#3 Bobbi Brown Ink Liner
When I am not wearing dramatic eyeshadow, I opt for Bobbi Brown's liquid Ink eyeliner ($32). It glides on smooth, won't smudge, makes the perfect cat eye and lasts all day long!
#4 Benefit Cosmetics Blush
Benefit makes little blush boxes that come with a soft-bristled brush. We love the pigmented colors and how long it lasts.
On my tan skin, I use Dallas, a deep mauve cheek pigment.
#5 Ella + Mila Liquid Lipsticks
Ella + Mila is a brand known for their non-toxic nail polishes. They also have a make up line with amazing liquid lipsticks. Their lip colors come in matte, cream and glossy texures. The colors also last all day long!
Ella + Mila also offers amazing eyeshadow palettes, but they're constantly SOLD OUT. The colors are so vivid and opaque. I stan their shadows.
Use our link to save $5 off your order at Ella + Mila.
#6 MAC Brow Pencil
I shape my brows using the MAC brow pencil in Spiked (brown).
I have my eyebrows microbladed and use the pencil to further define my brows. I start my tracing the outline of my brow then filling the shape with strokes. I use the bristled end to blend strokes to make it look more natural.
Use our link to save $10 off at MAC.
#7 HipDot Eyeshadow Palettes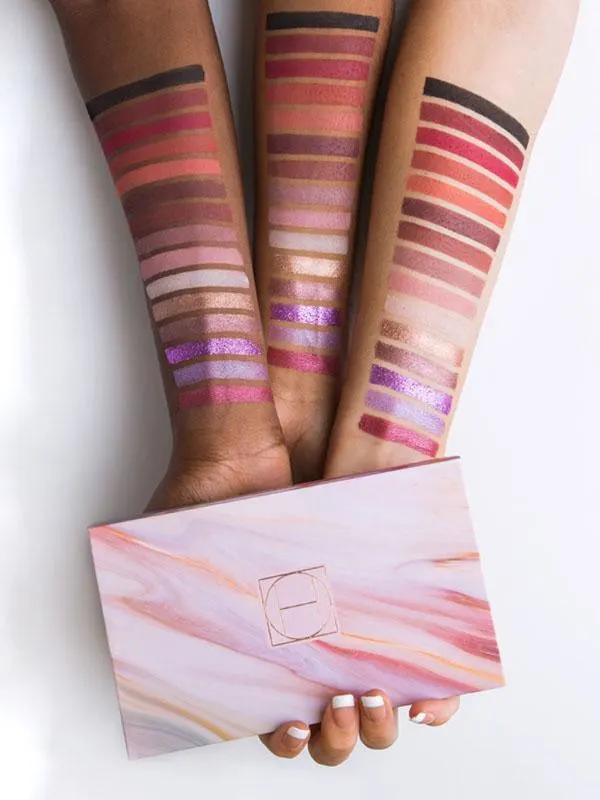 HipDot is used by celebrities like Cardi B. Their eyeshadow palattes are filled with vibrant and vivid colors. Choose from multiple palettes to match your mood and style.
Use code SCHIMIGGY to save 10% off your orders at HipDot.
#8 Sephora Brushes
I swear by Sephora eyeshadow brushes. I have a flat and a crease brush that I use to blend.
You can also buy a set, but I typically find them too bulky for my daily needs.
#9 Duo Lash Glue
Duo lash glue is the best for applying fake lashes! We recommend getting the tube of glue that comes with a wand applicator.
Pro Tip: Add a layer of glue to your eyelid and another layer to the lash, wait 30 seconds prior to applying the lash to your eyelid. The double layer of glue will prolong the wear of your lashes!
As for lashes, my uncle bought me over 1,000 lashes a long time ago when he went to visit Vietnam. They were super cheapI have a lifetime supply of lashes and have not really explored other brands.
#10 The Best Little Mascara Ever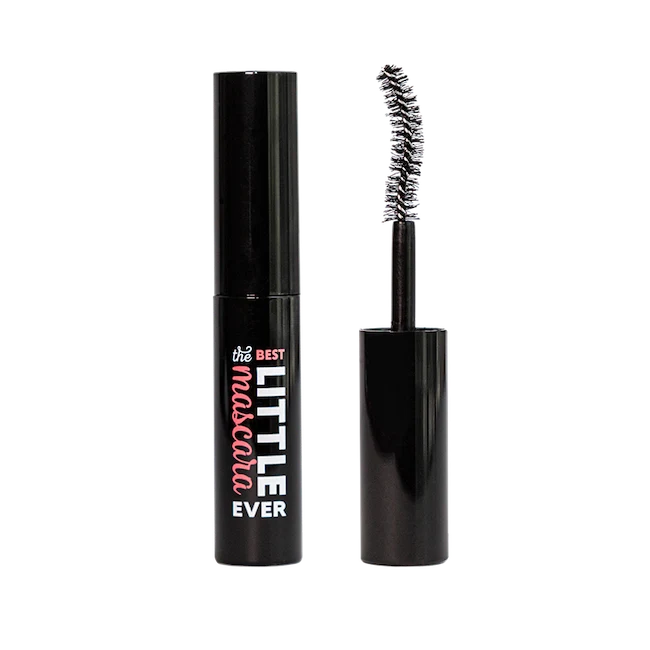 The Best Little Mascara subscription box sends this high quality tube of mascara straight to your doorstep.
The mascara is viscous and instantly thickens and lengthens your lashes. It also lasts all day!
Check out their gift set which makes a great gift for friends and family.
#11 lululemon Travel Easy Kit 4.5L
We are OBSESSED with lululemon's Travel Easy Kit! It's spacious and comes in eye-catching colors.
It comes with an inner plastic pocket to keep your liquids contained. It's a great way to keep our makeup essentials together in one place.
What are some of your favorite products? Tell us in the comments below!
Did you enjoy our makeup essentials post? Please share it on Pinterest!
---
Thank you for visiting today! If you found this encouraging or informative, please connect with us on Instagram, Youtube, Pinterest, Facebook or Twitter. We'd love to meet you!
Sign-up for our monthly newsletter for updates and more. We promise we won't spam you! Feel free to unsubscribe anytime.
For more fitness fashion discounts and offers, please visit our Fitness Instructor Discounts + Brands Directory or favorite brands coupon codes list.
If you're a brand and want to submit a product for us to review, please use this form to get in touch.
This site uses affiliate links. Clicking on or purchasing via an affiliate link may result in commissions for us which help keep the content flowing and lights on at Schimiggy Reviews. You may read more about this in our privacy policy.