Reading Time:
5
minutes
What to Do On Canada Day!
It's been a year since I've traveled to Vancouver, British Columbia Canada (not to be confused with Vancouver, Wash.). I had fond memories last time with my friend Julia and our delightful chauffeur AKA Julia's mom.
This time my best friend Angela came to town. Coincidentally it was also her and Larry (my boyfriend) birthday weekend, their first visit AND it happened to be Canada Day (July 1st)! We coordinated a weekend trip up to Vancouver, British Columbia Canada.
We stayed with friends in Gastown, which a beautiful neighborhood with good eats. Our friends Jordan and Paul were our delightful tour guides!
We took the Bolt Bus to Vancouver, which a very affordable way to travel between Seattle and Canada. The total trip was approximately 3.5 hours with a stop in Bellingham, Wash. What's best was that the bus only cost us $14 USD each way.
We also stopped by the duty-free store to buy some beverages because spirits are expensive in both Vancouver and Seattle. Do this while you have the opportunity!
3-Day Itinerary for Canada Day
Day 1: Gastown
Our first stop was in Gastown! Jordan greeted us and we went to chow down some fluffy bao sandwiches and poke bowls at Bao Down. We also perused Gastown for a bit. There are plenty of cute shops where you can buy unique souvenirs and Canadian fashion.
After lunch, we went to hang out at CRAB Park. It's on the north side of the Gastown train tracks.
Later that night we watched the fireworks show which was stunning! Make sure to bring a chair because the place will get packed quick!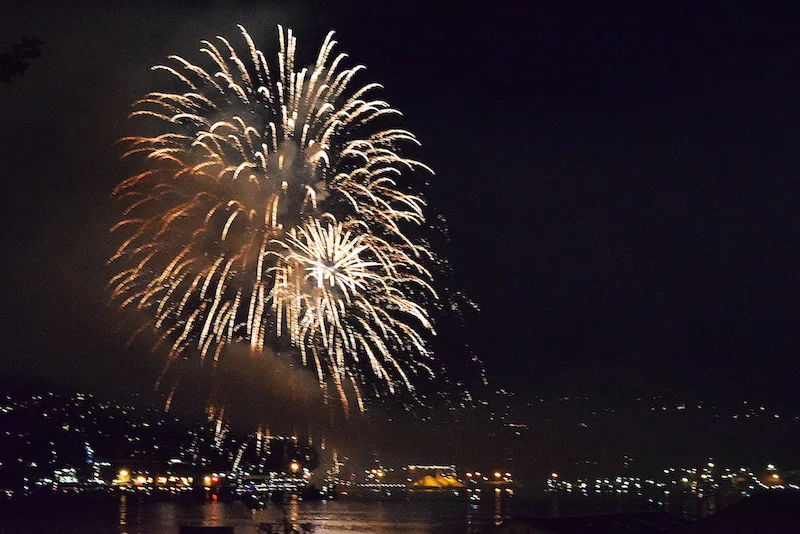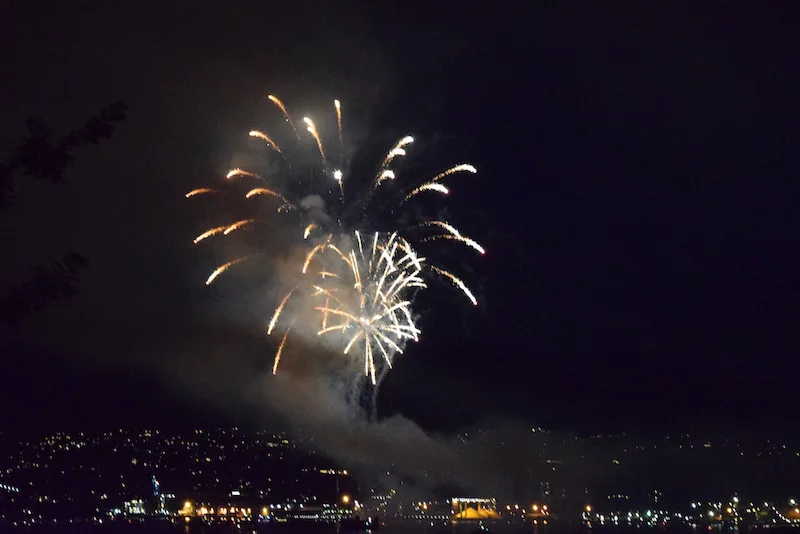 Day 2: Stanley Park, English Bay and Granville Island
The next day we headed to Stanley Park. We rented bikes from Spokes Bike Rentals and rode around the perimeter of the park.
We also stopped along the path multiple times to just take in the view.
We also took the bikes to Granville Island later that evening. We stopped by the Farmer's Market and were able to sample all the delicious produce.
Vancouver is filled with shopping destinations. We love shopping for food items because we can recreate some of our favorite Canadian dishes back home. Anyone love poutine? *raises hand*
Afterward, we ordered a flight from Granville Brewery. If you love craft beers, definitely check it out! We then biked home and called it a night.
Day 3: Chinatown
On our final day, we visited Phnom Penn in Chinatown. Phnom Penn has an awesome variety of Vietnamese and Cambodian dishes. If you like spicy food and fish sauce, you'll love this joint!
Come early because there is always a line. And if you eat beef, I highly recommend the butter beef dish. It will melt in your mouth!
We ate and saw everything we could in a span of 3 days. I came back with a sinus infection (possibly allergies), but it was all well worth it!
Vancouver is like a bigger Seattle with plenty of things to do. If you ever have a chance to visit, make sure to check out Downtown Seattle and don't be afraid to explore nearby destinations like Walla Walla or Spokane.
Thanks for the memories #Vancity! We can't wait to visit you again!
Thank you for visiting today! If you found this encouraging or informative, please connect with us on Instagram or TikTok.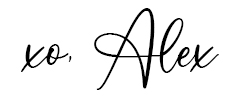 Sign up for our monthly newsletter for updates and more. We promise we won't spam you! Feel free to unsubscribe anytime.
If you're a brand and want to work with us, please visit this page to get in touch.