Reading Time:
5
minutes
I attended the BlogHer Health Conference in Los Angeles, California this January 24-25, 2019. This day and a half conference was a gathering of health and lifestyle bloggers from around the nation.
Over 1,000 health and wellness bloggers gathered together at the Hudson Loft for a weekend of learning and collaboration. The tickets were $125 and I can say it was definitely worth it! Prior to arriving, I planned to meet other bloggers in the same blogosphere and learn skills to grow my current influencer platforms! #BlogHerHealth19
I'll share some highlights from the event.
First Night
I was invited to a #sponsored cooking even with blogger Kara Lydon. The cooking event was put on my Salix Pharmaceuticals, a company offering medication for people suffering from IBS-D (like me!).
We learned about what makes a gut-friendly diet and how to approach a medical professional about IBS-D. I am glad to say my fridge will be stocked with kimchi and probiotic drinks 24/7.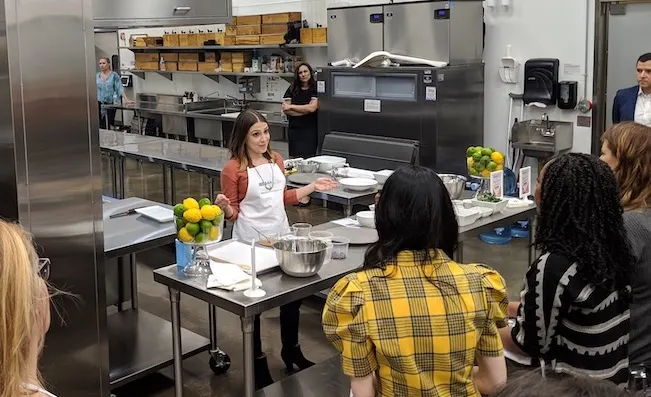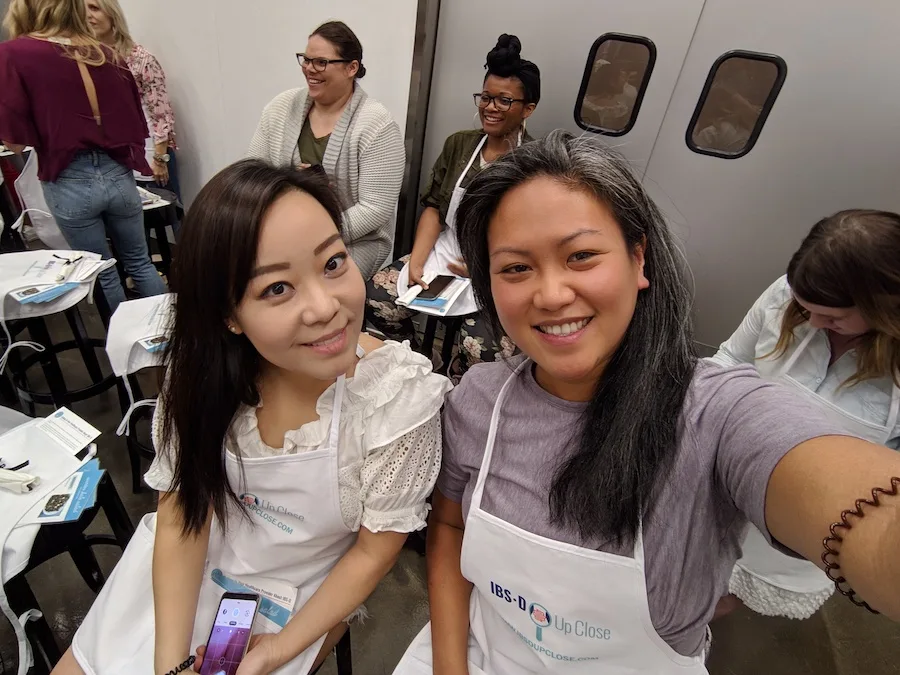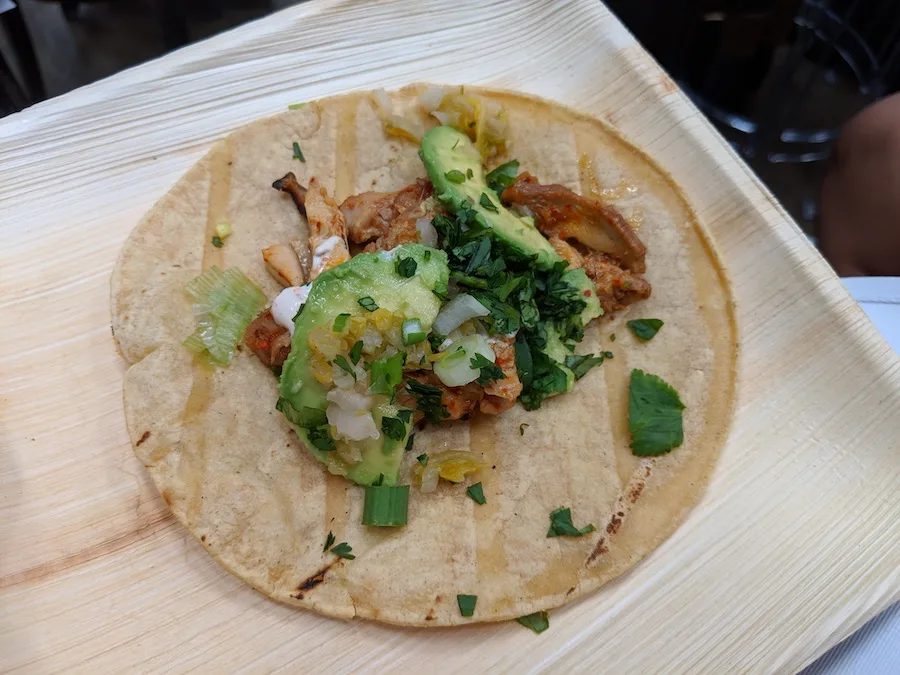 Afterward, we went over to the Hudson Loft to the welcoming reception where wine and champagne were free-flowing. Shortly after there was a sit-down session where women could discuss their vaginas while drinking wine.
Yes you read that right! The night ended with an opening ceremony celebrating amazing women who have made a huge impact in the influencer world.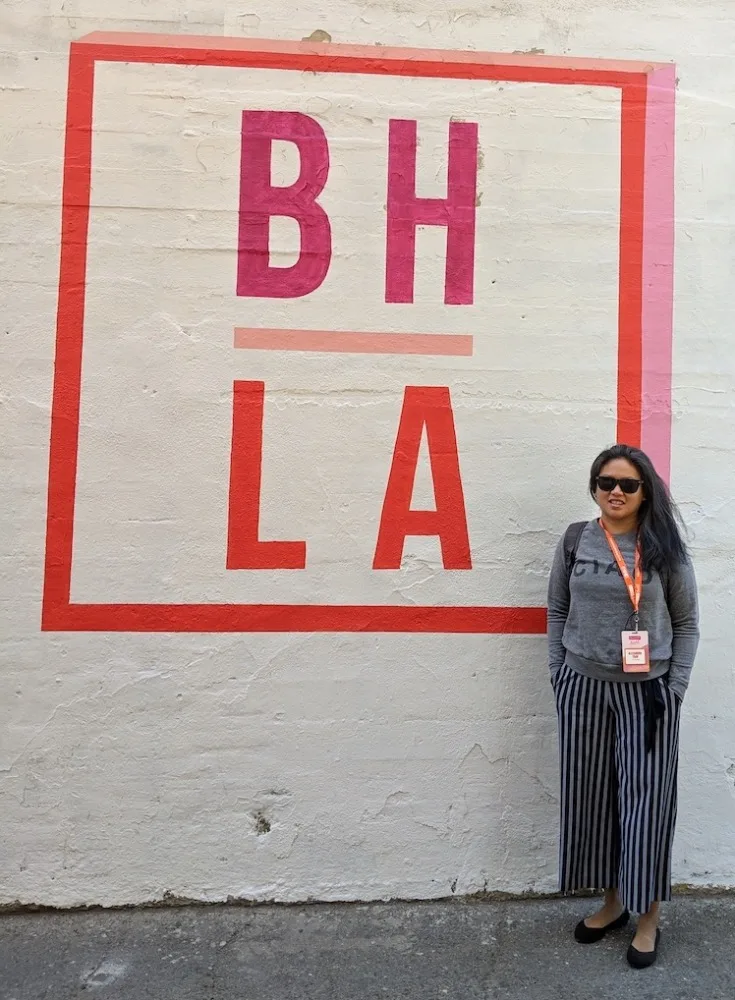 Second Day
The second day began with breakfast provided by Bolthouse Farms.
Our first session was with Massy Arias, a famous fitness influencer with over 3 million Instagram followers. She started from nothing and now is a trailblazer in multiple business endeavors, including an all natural and healthy protein powder. Her tip for everyone was to be authentic and opportunities will come to you.
Afterward a panel of business owners took the stage and pitched their ideas. It was a contest to see who had the best pitch to win a $25K marketing package with SheMedia. The audience voted on the best pitch throughout the day. Jenna Anderson ended up winning the prize with her invention, Finess, a disposable bladder leaking prevention product.
In between the sessions we had networking sessions where I connected with different bloggers and influencers. We then broke out into BlogHer U Sessions offered a product development (creating ways to monetize your blog) and technical track (focusing on SEO). C
you guess what I chose? The monetization track! That is one thing I am missing from my blog and has been on my mind for quite some time. I can't wait to see what I come up with.
Lunch was provided by Lemonade. There were protein, vegan, vegetarian, and gluten-free options. We carried our lunches to the top deck to enjoy lunch under the sun.
Afterward, we got to see Alyssa Milano talk about the positive impact influencers can have on the world. She is even more beautiful in person. Her activism was definitely inspiring and I to see her running for the presidency one day. Several other panelists came up to discuss using our influence for good and how to practice wellbeing in a world where we are inundated with technology. This included creating a plan to limit your social media time and spending more time on the important things instead.
In the final BlogHer U session, I chose to attend the Social Media workshop. I learned ways to boost my social media accounts by creating a plan and authentically sharing my life. It will take time and effort, but it can be done.
When we parted the event, all attendees received a jam-packed swag bag (thanks sponsors!) and a PURE fragrance set. I immediately got my zen on when I got back to Seattle.
Conclusion
I highly recommend you attend at least ONE BlogHer event. I walked away from this conference feeling inspired and realizing that anything is possible if I dedicate my time and mind to it. This year I plan on growing my IG, collaborating with my blogosphere to create kickass content, and grow my online community. It can get lonely being a blogger. Meeting other influencers was such a great way to grow my network and realize that I do not have to be alone while navigating world wide web.
Please join me next year! They will usually offer me a 50% off coupon code that I can share with you.
Update: use code SUMMERFRIDAY for $100 tickets to the Creative Summit coming up in September 2019 in Brooklyn NY. Coupon expires 8/19. Enjoy!
I would love to connect with you in person (or online). E-mail me if you're up for collaborating. Thanks for reading!
---
Thank you for visiting today! If you found this encouraging or informative, please connect with us on Instagram, Youtube, Pinterest, Facebook or Twitter. We'd love to meet you!
Sign-up for our monthly newsletter for updates and more. We promise we won't spam you! Feel free to unsubscribe anytime.
For more fitness fashion discounts and offers, please visit our Fitness Instructor Discounts + Brands Directory or favorite brands coupon codes list.
If you're a brand and want to submit a product for us to review, please use this form to get in touch.
This site uses affiliate links. Clicking on or purchasing via an affiliate link may result in commissions for us which help keep the content flowing and lights on at Schimiggy Reviews. You may read more about this in our privacy policy.