Reading Time:
6
minutes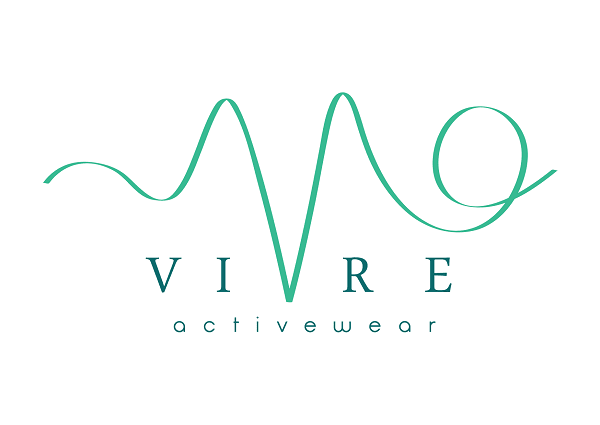 About Vivre Activewear
Vivre Activewear is an up and coming Singapore activewear brand designed for daily wear, gym, yoga and other light to medium intensity sports. The brand first launched in April 2014 and has since garnered a strong community of yogis and fitness enthusiasts. They started with pop-up shops and eventually opened two stores in Singapore to meet the demands of their customers.
Sylvia Lim is the creator and owner of Vivre Activewear. She saw an opportunity to create clothing that fit the female fitness demographic in Singapore. She is a dedicated yogi and wanted to create pieces that women all over the world would fall in love with. Sylvia began with no experience in retail and grew the brand with the help of her partner.
All Vivre's creations are specially designed by Sylvia to flatter the smaller Asian physique. Some key features of Vivre Activewear include tank tops with built-in bras, and moisture-wicking fabrics to keep you dry and odor-free. Their pieces will let you concentrate on working hard while looking great.
VIVRE [(veev-ruh, veev)]
: Vivre is a French word which means "to live" It is often used in the phrase "Joie De Vivre" to express a cheerful enjoyment of life and exultation of spirit. It can be a joy of conversation, joy of eating, joy of anything one might do. And joie de vivre may be seen as a feeling of happiness and excitement about life, a philosophy of life.
Vivre Activewear Review: Defy High-Rise Performance Crop
I visited the Vivre Activewear store in Singapore and was generously given a bra top and two leggings to review! In this review I will focus on the Defy High-Rise Performance Crop (SGD $59). I tried on about 5 different leggings in the store until I found the perfect ones. I was hesitant at first about wearing the Defy High-Rise Performance Crop in a light mauve pink because if you know me, that is totally not my color. After trying them on, I was more than sold!
I knew that this pair had to come home with me. I love how slimming the pant was and the color was subtle and very feminine. I paired it with the Jumpstart Crop Top (SGD $50) that works wonderfully for both YOGA and vivring (aka living)! While in Singapore I paired it with my Anthropolgie culottes and got tons of complements on my outfit.
#1 Size: I've traveled to Asia a few times already and know that sizing runs small no matter what country you visit. Asian people from Asia are just in general, very petit. Sylvia recommended that I size up to an large. She invited me in to the store while I was in Singapore. In the store, I felt the large was too loose. I knew the fabric blend would stretch over time, so I sized down to a medium. The medium fit perfectly! It had the right amount of compression for me. I am a size 6 in lululemon for size reference.
Apparel measured laid flat and unstretched:
S: 10.2″ waist, 30.5″ total length, 20″ inseam
M: 11″ waist, 31″ total length, 20.5″ inseam
L: 11.8″ waist, 31.5″ total length, 21″ inseam
XL: 12.6″ waist, 32″ total length, 21.5″ inseam
#2 Style: Vivre Activewear offers leggings, crops, shorts, bras, bra tops, tanks and other yoga gear (mats, straps, etc.). They're your one stop shop for activewear in Singapore and beyond!
#3 Inseam: The inseam of the leggings are 20.5″. It fits just below mid-calf. I am 5'5″ for reference.
#4 Rise: The leggings have a high rise with an option for wearing as low rise when folding the waistband over. I prefer to wear mine high rise for added support around the tummy and waist.
#5 Waistband: The leggings come with a tall waistband measuring 4″. The waistband can be worn folded over for a low rise fit.
#6 Fabric
Fabric Content: High-grade nylon spandex blend.
Fabric Feel: The fabric feels similar to lululemon luon and Athleta Lycra fabrics. The fabric is matte and has a soft and minimally brushed feel to it.
Fabric Performance:

Fabric is breathable and quick drying.
Fabric has 4-way stretch and contours to the body.
The fabric is compressive.

Opacity: The color was not see through. I tried the black version in store and it was see-through. I would order their colored leggings and avoid the black if you participate in a lot of activities that require bending over.
Fabric Features:

There's a Vivre Activewear logo in silver on the back of the waistband.
The pants have two side pockets to stow your belongings while you work out. I usually place my credit cards, room key and some cash in the pockets while I am out and about. The pocket placement is similar to lululemon's All The Right Places (ATRP) leggings.
#7 When to Wear: Vivre Activewear pieces are meant for low to medium impact sports. The Defy leggings have side pockets and an adjustable waistband, making them great for casual wear and many fitness activities.
#8 Cost: Vivre Activewear leggings range from 55-65 SGD. The Defy crop leggings are 59 SGD or around ~$43 USD. The leggings are very affordable.
#9 Gusset: The gusset is single-layered and triangle-shaped. The gusset is constructed into the leggings with flat fell seams.
#10 Stitch Seam: Vivre Activewear uses flat fell seams throughout the leggings.
#11 UPF Protection: Not Disclosed.
#12 Made in China.
#13 Care Instructions: Wash your Vivre pieces in a cold machine wash, inside out and with mild detergent. I use mild detergent. For dyed fabrics, wash separately or with like colors. As a rule of thumb, always hand wash and hang dry your activewear!
I only tumble dry low when I'm in a rush, otherwise I always hang dry. I hang to dry on a foldable drying rack such as this one. Avoid detergents that contain bleach and fabric softeners.
Should I Buy Vivre Activewear?
You should totally buy Vivre Activewear!
The fit is great and I love how breathable the fabric is. I wear my leggings with a high waistband. I love the pink color. It's not my usual hue but I fell in love with the color while trying it in the store. It's funny how that works and I totally understand why people would rather go in-store shopping than online shopping.
I especially recommend the Jumpstart Crop Top. It can be worn casually or during workouts and goes with so many bottoms. I'm currently wearing it as I write this review.
They're also a woman owned company and is a great alternative to lululemon.
All in all, I highly recommend Vivre Activewear!
Where to Buy Vivre Activewear
Buy Vivre Activewear directly from their website.
Right now they only have physical stores in Asia. I see a lot of potential in Vivre. I look forward to their growth!
Shipping within Singapore is free. International shipping is free with DHL for orders above $80 SGD.
Also, save 10% off your first order when you use this link on the Vivre website.
---
Thank you for visiting today! If you found this encouraging or informative, please connect with us on Instagram, Youtube, Pinterest, Facebook or Twitter. We'd love to meet you!
Sign-up for our monthly newsletter for updates and more. We promise we won't spam you! Feel free to unsubscribe anytime.
For more fitness fashion discounts and offers, please visit our Fitness Instructor Discounts + Brands Directory or favorite brands coupon codes list.
If you're a brand and want to submit a product for us to review, please use this form to get in touch.
This site uses affiliate links. Clicking on or purchasing via an affiliate link may result in commissions for us which help keep the content flowing and lights on at Schimiggy Reviews. You may read more about this in our privacy policy.