Reading Time:
4
minutes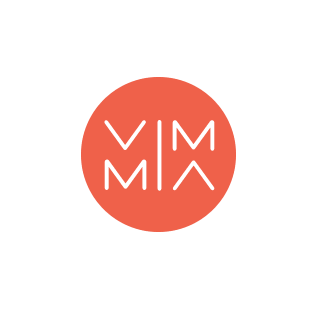 What is VIMMIA?
VIMMIA launched in 2013 by Ardy Raminfar, who is also the creator of Anthropologie brands Heather and Bordeaux. VIMMIA is Latin for "life force." Raminfar employed his 20+ years of fashion design and fabric innovation expertise to create VIMMIA in 2012 in order to fill a void in fashion-forward performance activewear and athleisure apparel.
In combining high performance style with true performance specifications, VIMMIA came to be a luxe workout brand that provided precision fit, exceptional detailing, and technical properties that include thermoregulation, moisture wicking, and improved oxygenation to muscles. VIMMIA's proprietary fabrics, patented designs, and unique & chic styling are perfect for any BODY. VIMMIA also carries a "curvy" line for fuller bodied women. VIMMIA is designed and produced in Los Angeles.
Vimmia Leggings Review
What drew me to VIMMIA was their Plaid Composure Pant ($123). The unique mesh pattern on the waist band and calves looked unique and totally my style. The plaid composure pant also comes with a matching Plaid Dash Tank ($79). I found it on Carbon38 and snagged them right away. They were on sale for $86! I love plaid patterns and have tons of plaid button-up tops that I pair with solid leggings. This was an easy buy for me, now all I need was for it to fit and perform well.

#1 Size: I went with their size chart and chose a size SMALL. I am a size 6 in lululemon for reference. I had a hard time getting the leggings over my hips. The size small fit more like a lululemon size 4 than a 6. After a few tugs and pulls, I finally got the pants onto my body. I would advise sizing up with Vimmia leggings.
#2 Style: I reviewed their long length legging.
#3 Inseam: The 28″ inseam hitting just below my ankle. I am 5'5″ for reference.
#4 Rise: Standard rise falling 1.25″ below the belly button.
#5 Waistband: Vimmia creates their leggings with a wide and tall waistband measuring 3″.
#6 Fabric:
Fabric Content: The leggings are constructed of a mixture fabrics that include Supplex, Lycra and Amni Nylon.
Fabric Feel: Fabric feels similar to Splits59. The fabric feels compressive and taut (unforgiving).
Fabric Performance:

The fabric has a range of performance attributes: antibacterial, moisture wicking, sun protection against UVA and UVB rays and providing compression to slenderize and increase blood flow.
Fabric was compressive but the tight seams caused bulging around the legs, hence the sausage legs (see below).

Fabric Features:

Various seam, pleat and slash details. When there's a lot going on with a pant, I can't help but think…what are they compensating for with all these details?
The plaid mesh is gorgeous! I really wish these worked out for me.
#7 When to Wear: Vimmia is great for yoga, high intensity exercises and lounging/running errands.
#8 Cost: Vimmia is considered luxe activewear. Anticipate paying $100+ for their leggings.
#9 Gusset: Vimmia uses a single layered, horizontal diamond gusset.
#10 Stitch Seam: Flat-fell seams are used throughout the pant. The seams are also unforgiving (do not stretch). There's an annoying seam around the thigh that cut into my thigh and made my legs look like sausages.
#11 UPF Protection: There's a level of UPF protection but the actual rating is not mentioned.
#12 Made in the USA.
#13 Care Instructions: I recommend hand washing these particular leggings due to the lace panels and then lay flat or hang dry.
Should I Buy VIMMIA?
I really wanted to love this brand and more specifically this particular pant because the plaid mesh would be a great addition to my wardrobe. The fit just didn't make the cut (except into my thigh). The fabric feels cheaper than I anticipated. It had some stretch but still felt stiff.
Based on the description, it seemed very technical and that a lot of thought and detail went into creating the pant, but unfortunately it didn't translate well. Ultimately, I do not recommend this brand based on this pant style.
Luckily I bought them from Carbon38 and they have an awesome return policy. Back on the racks they go!
Where to Buy VIMMIA?
---
Thank you for visiting today! If you found this encouraging or informative, please connect with us on Instagram, Youtube, Pinterest, Facebook or Twitter. We'd love to meet you!
Sign-up for our monthly newsletter for updates and more. We promise we won't spam you! Feel free to unsubscribe anytime.
For more fitness fashion discounts and offers, please visit our Fitness Instructor Discounts + Brands Directory or favorite brands coupon codes list.
If you're a brand and want to submit a product for us to review, please use this form to get in touch.
This site uses affiliate links. Clicking on or purchasing via an affiliate link may result in commissions for us which help keep the content flowing and lights on at Schimiggy Reviews. You may read more about this in our privacy policy.