Reading Time:
4
minutes
Updated: 3/2/2022 | Valentine's Day Gift Guide
Looking for the perfect gift to give that special someone in your life? Here are our top picks for V-Day gifts that are sure to put a smile on anyone's face!
Valentine's Day Gifts
#1 Janie's Cakes
https://www.instagram.com/p/CLE76EjBuLG/
Janie's Cakes makes delicious bundt cakes that can be shipped directly to your loved one. Their cakes are made with all-natural farm-fresh eggs, real butter, and real cane sugar and does not include preservatives!
#2 Cheese Board with Knives
Have a Valentine who's a foodie? Prep their favorite meats, cheese and breads on this amazing charcuterie board. The board comes with knives, forks and plates.
#3 Carribrew Coffee Rub
Carribrew not only serves delicious Haitian coffee, but they also make skincare. Their coffee rubs are great at exfoliating and smoothening facial skin. Treat your Valentine to an at home spa treatment.
#4 Heart Shaped Pizza
Talia di Napoli makes heart shaped frozen pizzas! Pop them into the oven and voila, your heart shaped pizzas are ready for you and your beau within minutes.
#5 Air Fryer
For your foodie valentine, get them an air fryer by TaoTronics. You can make all sorts of treats and goodies in an air fryer. We love making chicken nuggets, fries, and even reheating day old pizza.
#6 Robot Vacuum
Help your valentine keep their home healthy and clean! This robot vacuum from Yeedi works with an app and is super easy to use. The vacuum time lasts for two hours and it's also super quiet.
We can't imagine life without a robot vacuum!
#7 Bluehill Perfume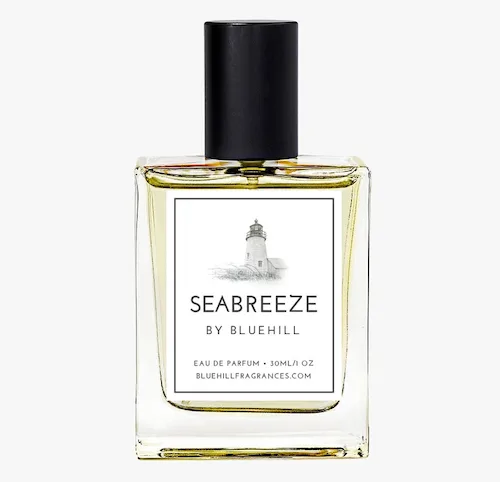 Bluehill Fragrances makes perfumes that will transport you to a vacation destination. Their Seabreeze scent immediately reminds us of our last trip to the Hamptons.
#8 Vegan Treats from That's It!
That's It makes our favorite vegan chocolates and fruit leathers.
#9 Steeped Coffee
Steeped Coffee is a revolutionary way to drink coffee on the go. The packaging is fully biodegradable and they taste really good! Their coffee is also mindfully sourced.
#10 Yesterday CBD
We love taking CBD to promote sleep and relaxation. Yesterday makes CBD gel caps, tinctures and balms that are created to promote wellness and relaxation.
#11 Elle L'edition Perfume
Elle l'Edition Parfum has a fruity sweet scent that is sure to woo anyone. It's also super playful and affordable.
#12 Jewelry
Surprise your Valentine with some jewelry. We love silver and gold bracelets and necklaces from Victoria Emerson. We also love their linked bracelets because they're easy to remove and are great for travel because they do not tangle.
#13 Number 4 Hair Care
Number 4 makes awesome hair products that clean and condition all hair types. Their SOS Strand Savers kit is perfect for your beauty obsessed Valentine.
#14 Honey, I Love You Kit
PRI offers the Honey, I Love You kit which is perfect for honey lovers! It comes with hand cream, a candle, honey, honey nuggets and soap!
#15 Screamer's Sex Swing
And to really heat things up in the bedroom, we highly recommend a Screamer Sex Swing. This can be attached to hooks on the ceiling or on a door. It packs away discreetly when not in use.
Did you enjoy our Valentine's Day gift guide? Please share it on Pinterest. Thank you!
Thank you for visiting today! If you found this encouraging or informative, please connect with us on Instagram or TikTok.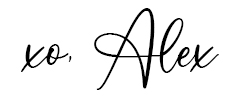 Sign up for our monthly newsletter for updates and more. We promise we won't spam you! Feel free to unsubscribe anytime.
If you're a brand and want to work with us, please visit this page to get in touch.