Reading Time:
5
minutes

What is THE UPSIDE Sport?
THE UPSIDE Sport is a luxury activewear label based out of Australia. The brand is known for their sleek fabrics and gorgeous prints. THE UPSIDE's Founder Jodhi Meares brought the brand to life in 2014. She used her background in fashion modeling, design and entrepreneurship and identified a gap in the market for activewear led by fashion. In 2016 THE UPSIDE created a luxury menswear line. Now 4 years old, the Sydney based brand has earned its place as one of the top activewear labels in the global market without abandoning functionality and style.
Rapidly becoming the go-to label for fashionable sportswear, THE UPSIDE has grown leaps and bounds in the short time since its launch. THE UPSIDE can be found throughout Australia, the USA, The United Kingdom, and Europe.
The UPSIDE Sport Legging Review
What brought my attention to THE UPSIDE were their Bamboo and Pineapple guru pants. I am obsessed with pineapples and the bamboo reminded me of pandas (which I am also obsessed with). My search for panda and pineapple related apparel led me to discover their Cherry Blossom midi pants ($88).
I fell in love with the floral design and length of the pants. They were perfect since Spring was just around the corner. I've been waiting for cherry blossom leggings but many of the designs I saw were too busy or just didn't resonate with me. I decided to give THE UPSIDE a try. I figured the blue design would be easy to mix and match with tops that are currently in my closet.
#1 Size: I ordered a size Small and it fit snug at first. After the first two wears, the fabric gave and it fit more comfortably. I am a size 6 in Lululemon for reference. I would consider their sizing to be true to size.
#2 Style: THE UPSIDE makes bottoms in three lengths: guru (long length), midi (7/8 length) and shorts. They also offer tops, bras, sweaters, outerwear, and a men's line.
#3 Inseam: The length from the crotch to the leg opening of the midi pant is 26″ and fit as 7/8 length leggings. The leg opening sits 1.25″ just above my ankle. I am 5'5″ for reference.
#4 Rise: Their bottoms have a high rise (at or above navel) fit and sits at my navel. There have been moments where the waistband sits above my navel.
#5 Waistband: Their waistbands are all tall and are designed differently. Some pants have a plain waistband while some have drawstrings (such as the Cherry Blossom midi pants in this review).
#6 Fabric:
Fabric Content: 70% polyamide 30% elastane and made from recycled materials.
Fabric Feel: The material looks shiny and feels smooth. The designs are digitally printed on white fabric (white backed), similar to Alala (printed fabric), Poprageous or Black Milk leggings. The fabric is very lightweight. The fabric is similar to K-Deer in that it easily scratches and turns fuzzy against rough surfaces. I would not place the leggings near velcro or sit on cement, bricks or rocks. Their website states that the fabric is abrasion resistant, but I believe otherwise.
Fabric Performance:

The Upside fabric can double as swimwear.
The leggings are compressive.
The fabric has 4-way stretch to contours to the body.
The fabric feels slick and if you avoid rough surfaces, they are generally pill-resistant.

Opacity: The fabric does not stretch to white and is 100% opaque. The fabric is white backed (printed on white fabric).
Other Features: Fabric has anti-stink treatment. The midi pant has a drawstring waistband that sits comfortably over the waist. There are no pockets in the pant and The UPSIDE logo was printed on the back waistband of the pant.
#7 When to Wear: THE UPSIDE sport is meant for all fitness activities on land and in water. I also wear them casually around town with an oversized grey sweater or black parka.
#8 Cost: THE UPSIDE leggings start at $88 and go up to $148. I was able to snag these for only $88 on Carbon38.
#9 Gusset: Triangle-shaped gusset that's lined with black mesh fabric.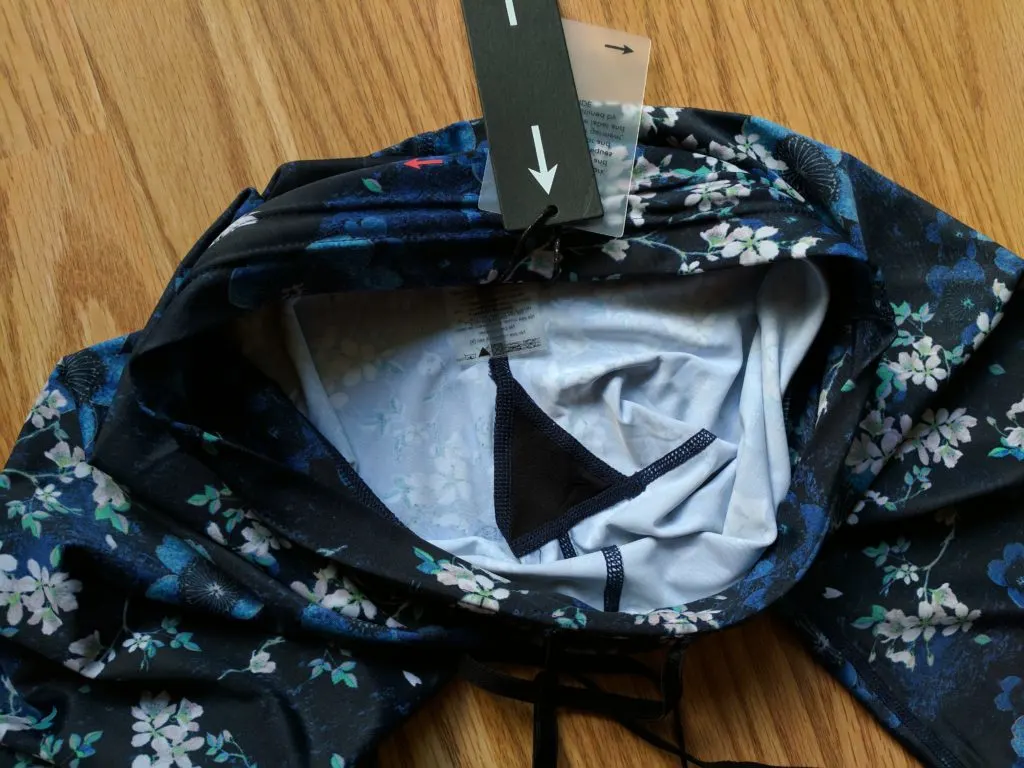 #10 Stitch Seam: Flat seams are used throughout the pant.
#11 UPF Protection: SPF 30+ Protection
#12 Made in China. Designed in Australia.
#13 Care Instructions: Machine wash inside out with gentle laundry detergent. Hang or lay flat to dry. Avoid any abrasive surfaces as the fabric can be pulled and frayed. Avoid bleach and fabric softener.
Should I Buy The Upside?
You should definitely buy all THE UPSIDE! I love the material, fit, and prints. UPSIDE is truly a luxurious and sexy athletic wear brand that is made to take some beating. The quality is amazing and I love the price point. It's affordable, functional, and fashion-forward all at the same time.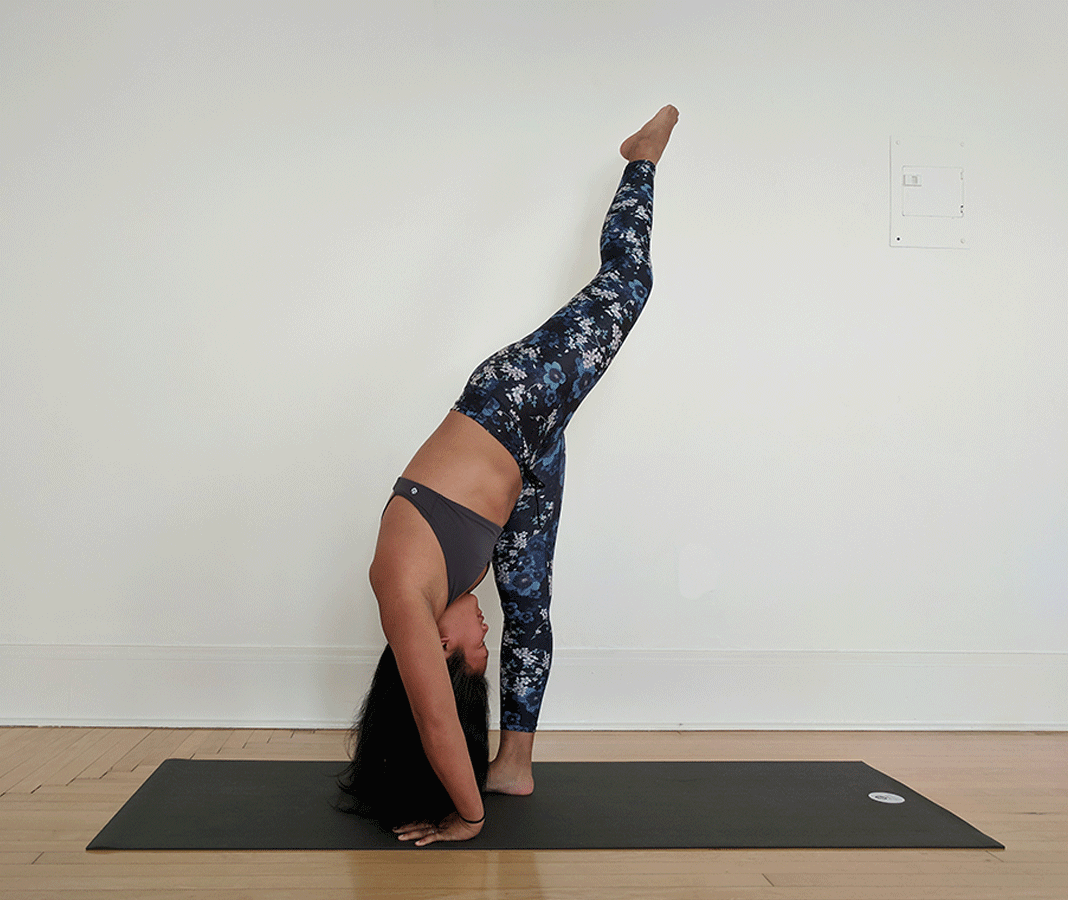 Where to Buy The UPSIDE Sport?
Thank you for visiting today! If you found this encouraging or informative, please connect with us on Instagram or TikTok.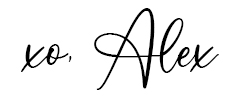 Sign up for our monthly newsletter for updates and more. We promise we won't spam you! Feel free to unsubscribe anytime.
If you're a brand and want to work with us, please visit this page to get in touch.