Reading Time:
7
minutes
Updated: 10/17/2021 | Camping Gear Checklist
We know that camping can be daunting, but when you are well prepared for it, you'll have a great time exploring the outdoors.
Here are our top camping gear brands and items that we always take with us when we go camping.
Camping Gear Checklist
#1 Hydro Flask Coffee Mug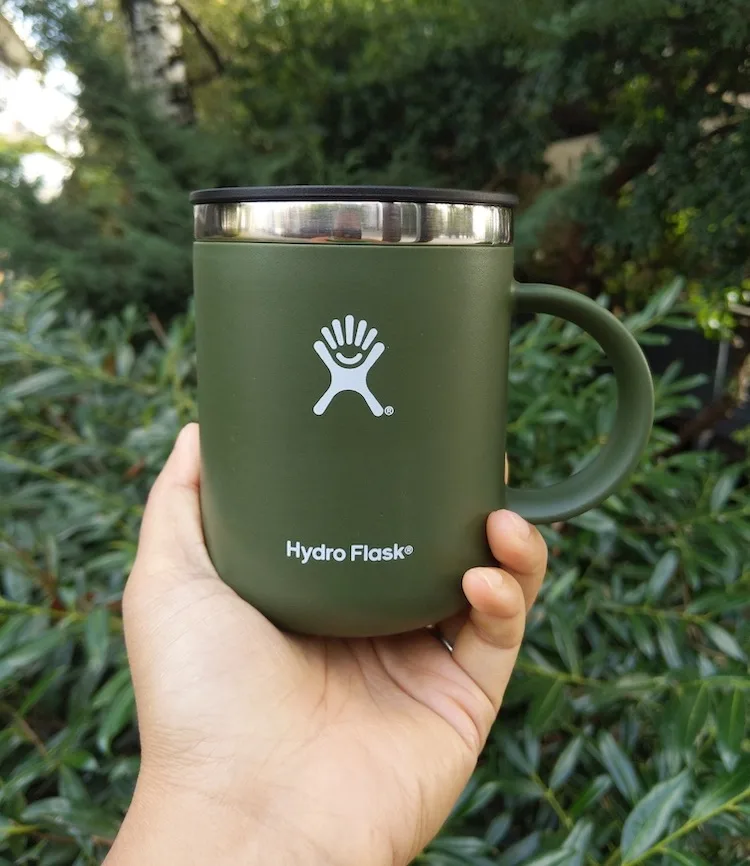 The Hydro Flask Coffee mug is unlike their regular bottles. The exterior is plastic so it won't get dinged while you're out camping amongst mountains. The mug is also double-walled and keeps your hot beverages hot and cold beverages chilled.
#2 EcoLunchbox Metal Spork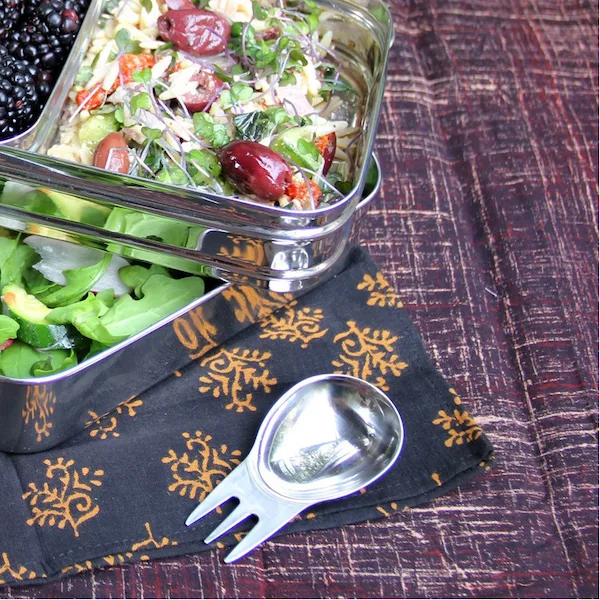 EcoLunchbox makes awesome reusable containers and utensils for camping and daily use. We love their miniature reusable spork that comes in super handy while you're camping.
#3 Hammock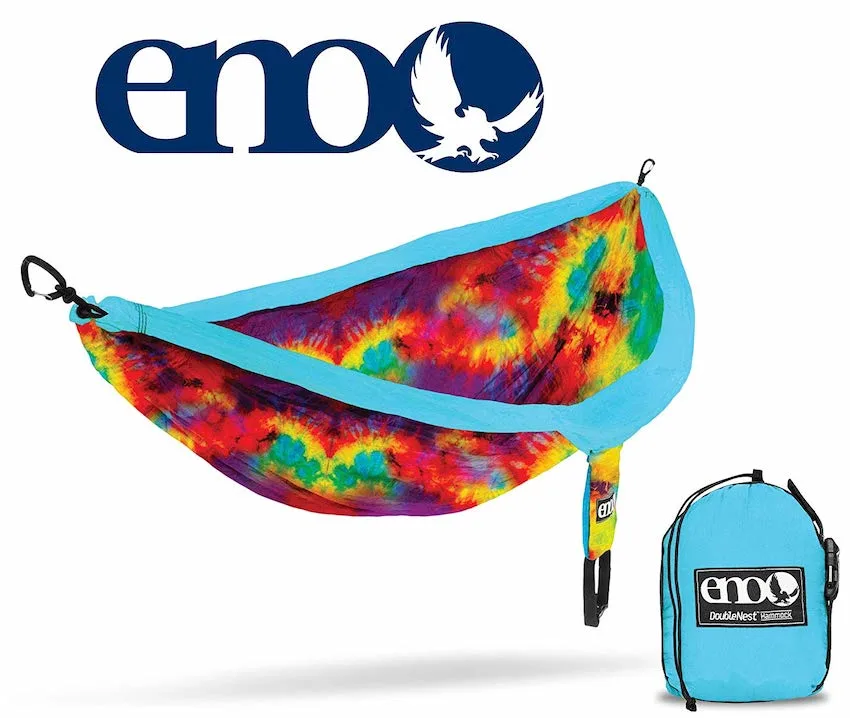 Eno makes awesome hammocks that are great for camping and festivals. Their hammocks come in tons of colors, patterns, and sizes.
#4 Hydro Flask Unbound Series Soft Cooler Pack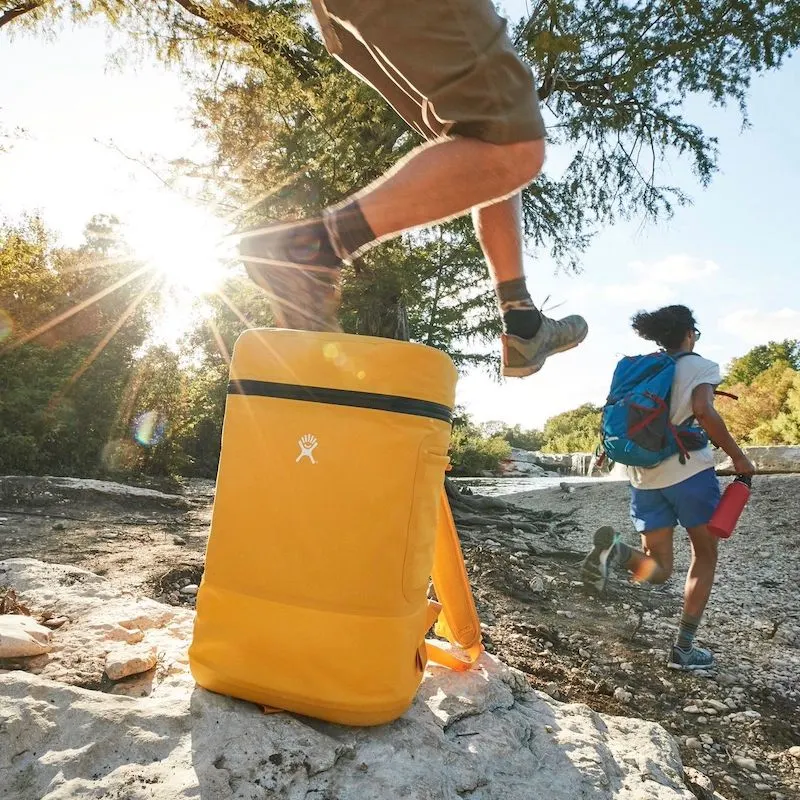 The soft cooler pack is the bee's knees. We use this when we go out to a picnic or if we're going on a long hike and want to enjoy lunch at the peak of the mountain.
#5 Coleman RoadTrip® X-Cursion Portable Grill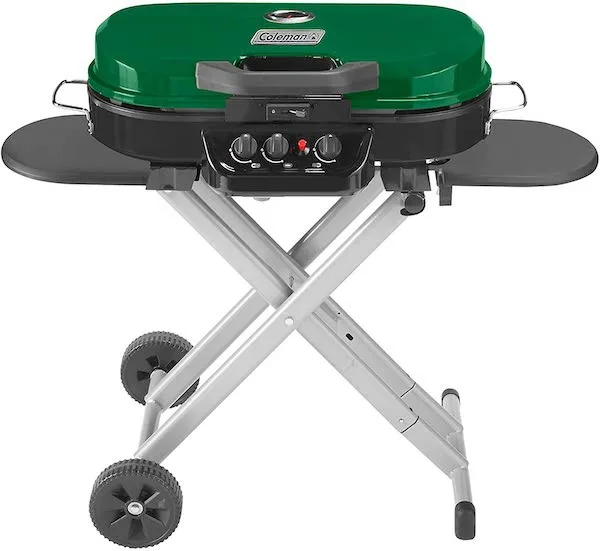 This portable RoadTrip grill by Coleman will make cooking a breeze. It cleans easily and folds flat. It also comes with wheels so you can easily transport it from your car to the campground.
#6 Shiftpod Tent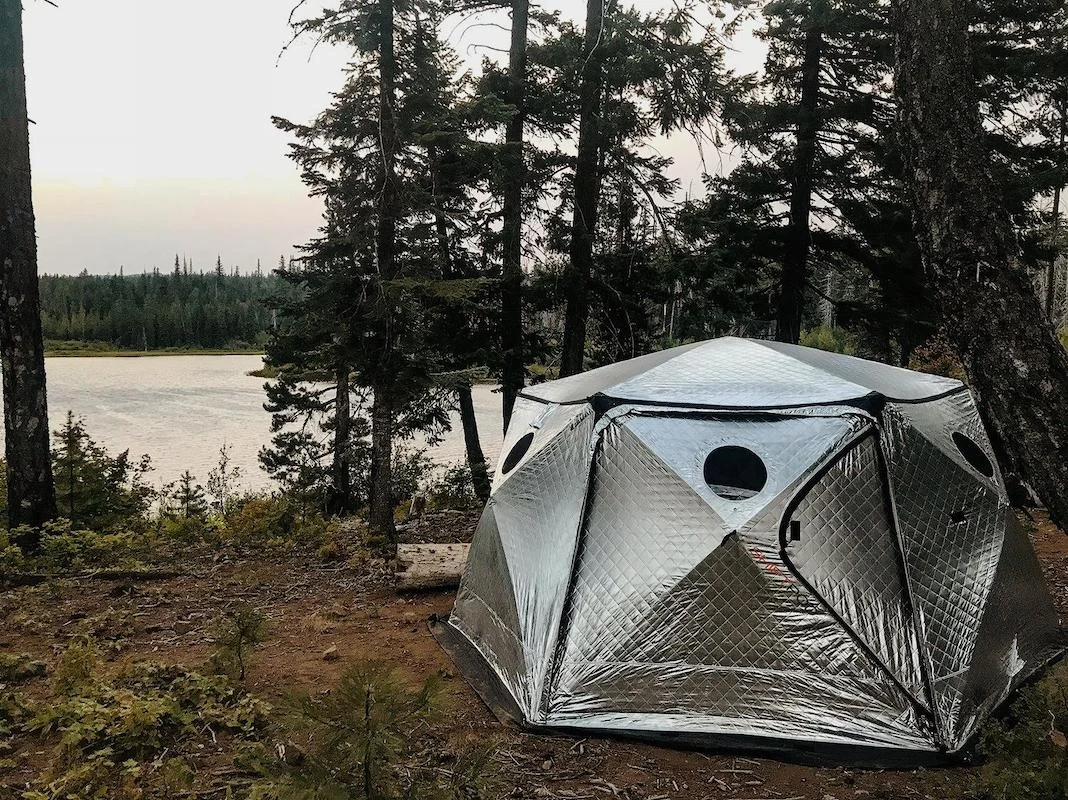 We love Shiftpods! Shiftpods are temperature regulated so that you don't get too hot or cold. You can also buy accessories such as fans and lamps to make your Shiftpod even more comfortable.
#7 GoPro Hero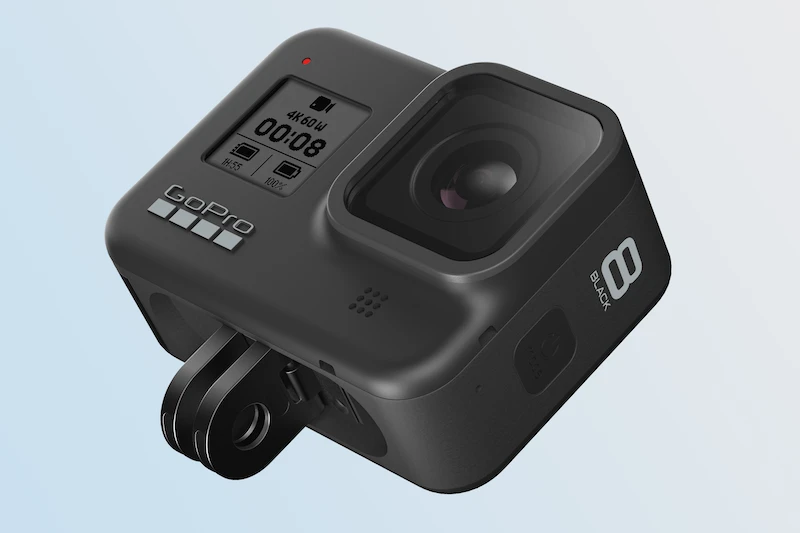 #8 Solar Powered Lantern
We are obsessed with this solar-powered lantern by MPOWERED. It also works as a USB charger and can be dangled from your backpack or tent to recharge during the day.
#9 First Aid Kit
A first aid kit is a must. We prefer to build our own kits so that we know exactly what is in our kits.
You can also buy pre-assembled kits on Amazon. When choosing a kit, make sure it is appropriately sized for your party size.
#10 A Multitool
A multitool is super handy when you're camping. It comes with many tools in one. Leatherman and Gerber make the best multitools on the market.
#11 REI Lightweight Camping Chair
View this post on Instagram
REI makes the best camping chairs. They also have a great return and warranty guarantee on their branded products.
#12 Bluetooth Portable Speaker
JBL is our go-to brand when it comes to portable speakers. They make this awesome portable speaker that can be hung anywhere with a carabiner. We typically hang it on our backpack while hiking or on our hammock while camping.
#13 Dry Bag
If you plan on going in the water while camping, we highly recommend getting a dry bag. Dry bags keep your belongings safe when you're on the water. We love dry bags by Cor Surf.
#14 Collapsible Sink and Bowls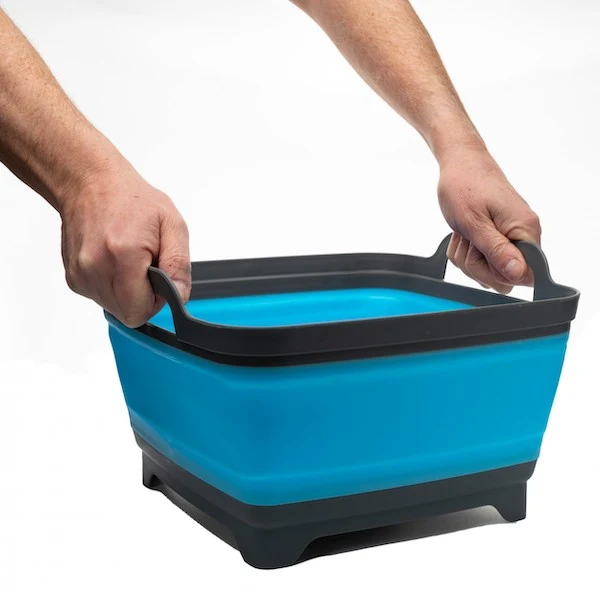 Survive Outdoors Longer (SOL) makes awesome camping and survival gear and offers bowls, flat-pack sinks, emergency blankets, first aid kits, and much more.
Collapsible sinks and bowls are a lifesaver when it comes to camping. It makes cleaning your food and dishes super easy. You can also use these in the home when you aren't camping.
#15 Sleeping Bag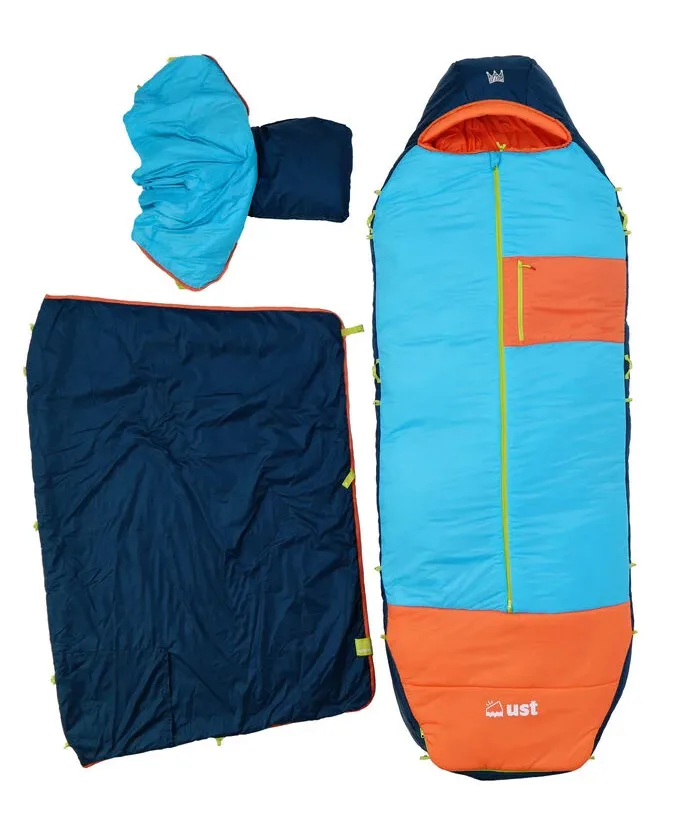 Ust makes their awesome Monarch sleeping bag ($299.99) that has removable insulated sides that you can remove and stuff into itself to create pillows. It's super lightweight and offered in a shorter version as well.
Ust products can be purchased on Amazon and REI.
#16 Osprey Porter Travel Backpack
The Osprey Porter backpack holds a lot and has comfortable straps so that you can carry your bag with you anywhere. We love the structure of this bag because it holds a lot and the padded sides keep your belongings protected.
#17 Hiking Boots
Packing appropriate hiking boots will help you feel more comfortable when camping. They also allow you to walk on uneven terrain without easily injuring yourself. Hiking boots have ankle support and are made to last.
We love the Targhee hiking boots by Keen. They come in various colors and Keen is always finding ways to improve the design and performance of their shoes. If you're going somewhere with water, we highly recommend giving their water sandals a try.
#18 Battery Packs
Battery packs are great for when you need to recharge your devices in the outdoors. We use it when we go on long hikes and even at music festivals. We highly recommend this adapter plus battery pack by Anker.
#19 Sport Sunglasses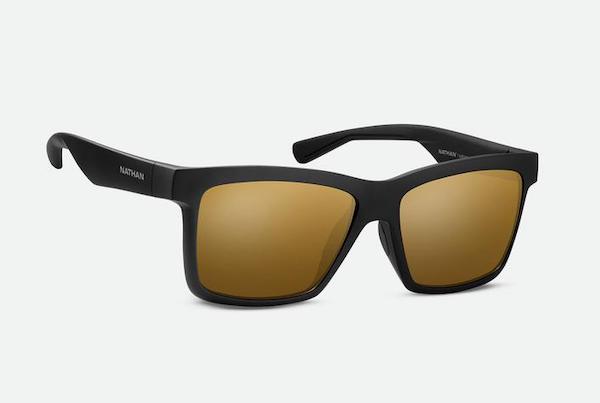 Nathan makes heavy-duty, lightweight, and polarized sunglasses. They're also super affordable at only $50 a pair. We highly recommend them because they're very durable and great for outdoor activities.
#20 Reusable Water Bottle
A water bottle is great for camping. You can refill it with water to stay hydrated throughout your adventure.
When choosing a water bottle, we prefer one with a handle that can be easily attached to our backpack with a carabiner. You also want to think bout the weight of the water bottle and any heat retention features to keep your beverages hot or cold for an extended period of time.
We love water bottles by Hydro Flask.
#21 Drone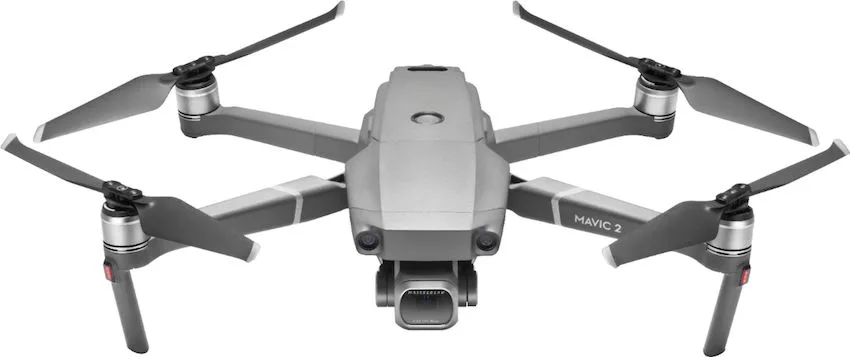 A drone is a great way to capture your adventure if you're traveling solo or want to get aerial video and photos from above.
DJI makes the best drones for personal use. We also love how lightweight and compact they are. Make sure you check with the FAA website (B4UFLY) to see where you can actually fly your drone worldwide. If you don't follow their rules and regulations, you may receive a hefty fine.
#22 Camping Meals
Camping meals by Mountain House are super convenient when you're camping or backpacking. The meals are dehydrated and are ready in an instant with hot water. We love their pasta and breakfast meals.
#23 Headlamp
A headlamp is a must if you have to trek in the dark or need to move about the campground at night. We use headlamps by Nathan which were designed for running at night, so you get a ton of settings to choose from.
#24 Sleeping Pad
Sleeping pads are a must if you're not using an air mattress. They make sleeping on the ground much more comfortable. It also prevents you from getting too cold while camping on wet and cold ground.
We recommend sleeping pads from REI.
#25 Picnic Blanket
Picnic blankets are great for lounging on the ground. Our dog is constantly on our picnic blanket because it keeps her from getting dirty and is more comfortable to sit on.
We also use picnic blankets at festivals, and at parks and beaches.
#26 Coolers
A cooler is a must if you're planning on cooking or just want to keep your food and beverages cold. We recommend a smaller cooler (16 to 40 quarts) for two people. If you're camping with 3+, we highly recommend getting a larger cooler (50 quarts or more). Igloo and Coleman make the best coolers.
And to keep your food cool without having to buy ice, we recommend these reusable ice packs that you layer in between your cooler contents.
Camping Gear Checklist
Use this camping gear checklist to keep track of your camp essentials.
If you found our Camping Gear Checklist helpful, please share it on Pinterest. Thanks for your support!
Thank you for visiting today! If you found this encouraging or informative, please connect with us on Instagram or TikTok.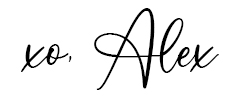 Sign up for our monthly newsletter for updates and more. We promise we won't spam you! Feel free to unsubscribe anytime.
If you're a brand and want to work with us, please visit this page to get in touch.