Reading Time:
4
minutes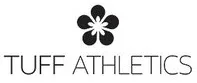 About Tuff Athletics
Tuff Athletics is part of the C&O Apparel company based out of British Columbia, Canada. They house 6 other athletic wear brands. They're sold mainly on Amazon and Costco. The brand was created in 2014 and has been outfitting women in activewear since then.
There are many reasons to like Tuff Athletics. As a company rooted in honesty and integrity, Tuff Athletics take great pride in contributing to the communities where we live and work. C&O Apparel is actively involved in our community and has contributed not just dollars but countless hours to local non-profit organizations. Their price point is also very affordable.
Let's dig deeper into how they perform!
Tuff Athletics Review: Camo Long Leggings
#1 Size: I tested out Tuff Athletics in Costco and determined that I felt most comfortable in a size Small. When trying to find my size, I noticed there were mostly M-XL left in the pile. Seems that the leggings were pretty popular.
Sizing
XS=0-2 | S=2-4 | M=6-8 | L=8-10 | XL=12-14 | XXL=16-18 | 2X=24-26
Inseam (in): XS=25½ | S=26 | M=26½ | L=27 | XL=27½ | XXL=27½ | 2X=26½
#2 Style: The leggings are long length. The Tuff Athletics line includes yoga pants, capris, jackets, tops, tanks, skorts, and fleece hoodies.
#3 Inseam: The inseam is 26″ and fit like lululemon's High Times pants. I would consider this a 7/8 length pant even though they are considered long length.
#4 Rise: I find the rise of the pants to fit like a low rise pant. It fits 2″ below my navel.
#5 Waistband: The leggings come with a medium height waistband measuring 3″. I did experience some slippage with the leggings.
UPDATE: Tuff Athletics now offers high-waistbands! This prevents any slippage issues. Shop high-waistband leggings.>>
#6 Fabric
Fabric Content: Supplex Fabric (51% Polyesther/36% Nylon Supplex/13% Lycra)
Fabric Feel: Fabric feels similar to lululemon's luon and Athleta's Pilayo Lycra blend. The fabric feels soft and smooth. You can see the knitting of the fabric. Fabric is very lightweight.
Fabric Performance: Fabric has 4-way stretch and is compressive and form-fitting. The fabric fits like a second skin. Fabric is quick-drying. Colors do not fade. I am not sure if the fabric will pill as I've only worn it twice. I will update when it does.
Opacity: The fabric is 100% opaque.
Fabric Features: The pants have a waistband pocket that zips closed and is lined in mesh. The pocket looks pretty stealth and fits comfortably around the waist. There is a reflective floral logo on the middle back of the waistband.
#7 When to Wear: Tuff Athletics was once for activewear, but now they promote their products as lifestyle clothing that can be worn anytime.
#8 Cost: The leggings range from $16-$20. They're definitely affordable!
#9 Gusset: Tuff Athletics does NOT have a gusset. The + shaped seam in the crotch area is made with flat fell seams and look and feels sturdy. The gusset is exactly like the ones found on Lorna Jane leggings.
#10 Stitch Seam: Flat fell seams are used throughout the leggings to prevent chafing.
#11 UPF Protection: 40+ UPF
#12 Made in China. Designed in British Columbia, Canada.
#13 Care Instructions: These pants are indestructible so feel free to machine wash and tumble dry low. I would still machine wash and tumble dry on low.
Should I Buy Tuff Athletics?
If you're on a budget, Tuff Athletics is the way to go! The fabric is excellent in quality and for the price, it's hard to pass on. It's a pant that you can buy to wear around the home or while working out. I would even get messy in these. I love that I won't have to worry about ruining my $16 leggings!
The inseam is very short, so if you're a taller human, Tuff Athletics may not be for you.
Where to Buy Tuff Leggings?
Related: Best Camo Printed Leggings
Thank you for visiting today! If you found this encouraging or informative, please connect with us on Instagram or TikTok.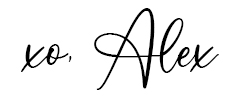 Sign up for our monthly newsletter for updates and more. We promise we won't spam you! Feel free to unsubscribe anytime.
If you're a brand and want to work with us, please visit this page to get in touch.