Reading Time:
5
minutes
Updated: 4/1/2020 | Toys to Spice Up Your Sex Life During COVID-19
Most of the world is currently in isolation to prevent the transmission and spread of COVID-19, or novel Coronavirus. While 99% of the population will survive this pandemic, we should still remain cautious and follow emergency protocols to protect the most fragile in our communities.
We took this as an opportunity to learn and new skills, finish things that we've been holding off at home, and even explore our personal sexual lives. So do the community and yourself a favor by spending more time in the bedroom navigating your body.
How to Spice Up Your Sex Life While in Isolation
Thinking about what to do while in isolation? After checking the chores off my list, I wanted to try new things in the bedroom. This does not have to be with a partner, but having someone to share it with is more fun!
Try these kinky toys to keep your sex life exciting while in isolation.
#1 Power Touch Rechargeable Vibrator
This remote-controlled bullet vibrator is great for sending a shock to your partner from across the room. It has a 25-foot range and is even rechargeable and waterproof.
We are a huge fan of remote controlled vibrators!
Use code SCHIMIGGY for 15% off your orders at The Adult Toy Shop.
#2 Rabbit Vibrators
A rabbit vibrator is a must if you love clitoral stimulation. This vibrator from Own Pleasures is rechargeable (via USB) and has rabbit ears that will tickle your fancy all night long.
The head of the dildo also oscillates in a 360 degree motion to stimulate your g-spot. Enjoy the 10 settings that this little rabbit runs on.
#3 VēDO Finger Vibrator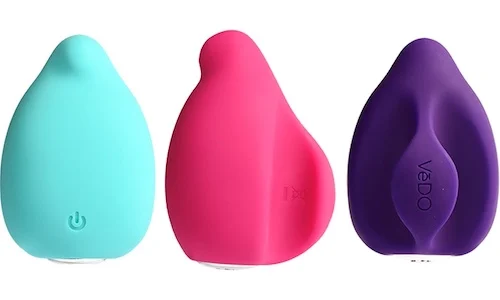 The VēDO finger vibrator fits perfectly in between your fingers for a firm grip. It's rechargeable and waterproof so you can take it (almost) everywhere with you.
The vibrator activates with a simple press of a button. Choose from 10 different vibration settings.
The vibrations are super intense. We could not stop orgasming all night long.????????
You can purchase the VēDO finger vibe from Wet For Her, a female-owned and operated online sex toy shop.
#4 Silicone Vibrating Cock Ring & Penis Enhancer by Lynk Pleasure
Lynk Pleasure makes a rechargeable and water-resistant cock ring that will keep your partner harder longer and you satisfied all night long.
You can also remove the vibrating component and use it as a bullet vibrator. The vibration settings are strong and satisfying.
Lynk Pleasure also makes a water based lube. Use it to have a good time with your partner or by yourself.
#5 MAZE Harnesses and BDSM Inspired Fashion
MAZE (by Bijoux Indiscrets) makes fashionable harnesses that also double as kink toys.
Their harnesses, leashes, and chains come in both black and tan colors.
Get a $5 coupon to Bijoux Indiscrets when you use this link.
#6 Door Sex Swing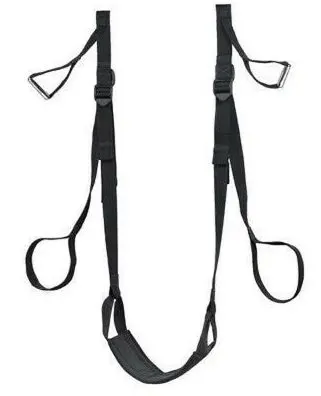 Door swings will change your sex routine forever. Suspend your partner and get creative with how your pleasure them.
We love it because we get to experiment with new positions while suspended in air. It does not come with a bag, so we recommend using a tote bag that you have lying around.
#7 Floggers and Whips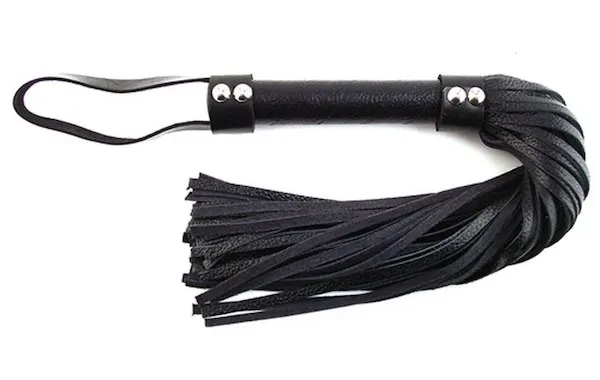 Tease your partner by whipping them. Increase the frequency and force of your whips throughout the evening, with your partners' permission of course.
We love the whips and paddles collection from Orchid Toys.
#8 Sex Positions Deck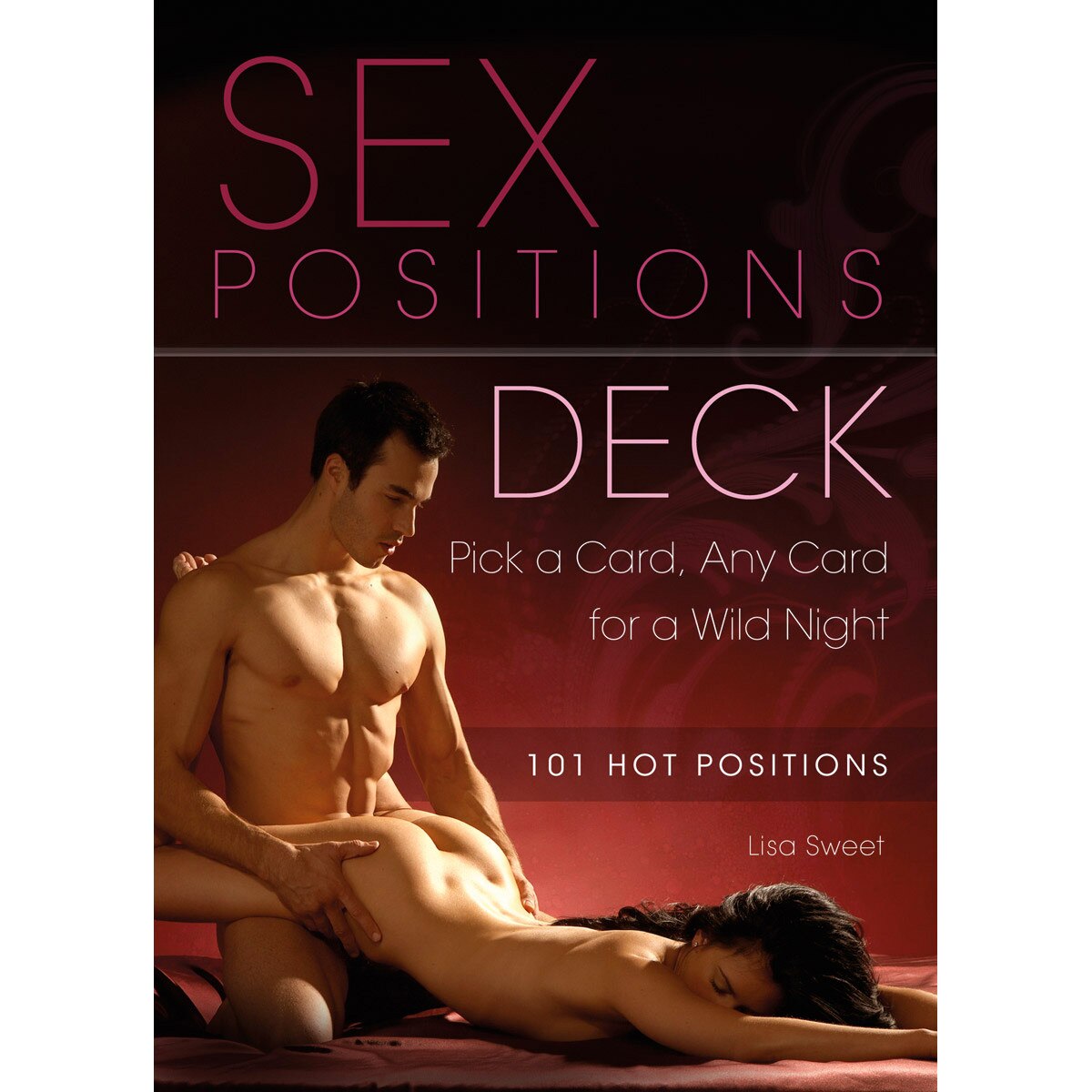 This Sex Positions deck is great for changing up your sex routine. Try a new position once or even a few times a day. Combine different positions for a hot sequence that's bound to rock your world even while on lockdown.
Want more? The author, Lisa Sweet, also has a book with 365 sex positions you'll want to try.
#9 G-Spot Vibrator by SVAKOM
This G-Spot Vibrator by SVAKOM will get you orgasming in 8 seconds (or less)! It's a great toy for both men and women.
It's one of the best toys to spice up your sex life while in isolation.
Choose from 25 settings to excite your night. The vibrator is rechargeable, waterproof and affordable.
#10 Ring for Sex Bell
We are alive for this ring for sex bell. Since everyone is working from home, the line between work and time-off can easily get blurred.
Use this bell to request an intimate break in your day with your partner.
#11 Sex Dice Game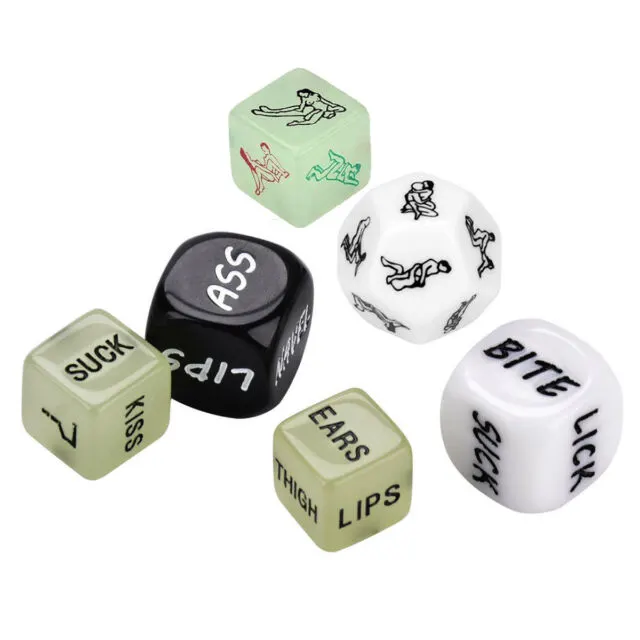 Use this set of fun die to create a unique sex sequence that will introduce your partner to new possibilities and see lovemaking from a different perspective.
#12 Clitoral Sucking Vibrator by SVAKOM
Here is another goodie made by SVAKOM. This clitoral sucking vibrator is very affordable and promises to get you from 0 to orgasm in 5 seconds.
It comes with 3 sucking and 10 vibration settings, for dozens of combinations. It's also rechargeable, waterproof and guaranteed to get your off within seconds.
Did you enjoy our post about toys to spice up your sex life during COVID-19? Please share it on Pinterest!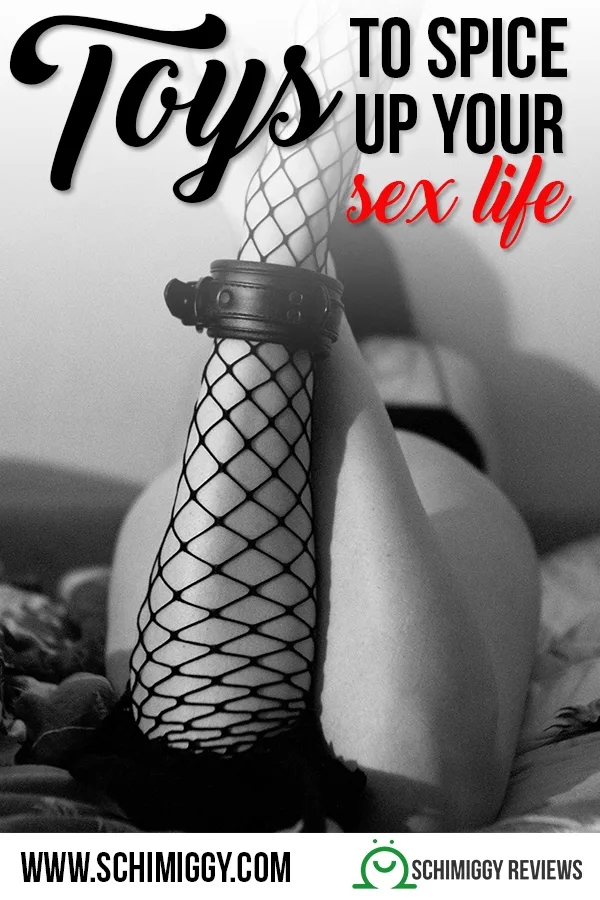 Thank you for visiting today! If you found this encouraging or informative, please connect with us on Instagram or TikTok.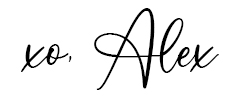 Sign up for our monthly newsletter for updates and more. We promise we won't spam you! Feel free to unsubscribe anytime.
If you're a brand and want to work with us, please visit this page to get in touch.