Reading Time:
4
minutes
Updated: 7/17/2023 | Best Places to Buy Silk Dresses
Silk dresses are not only gorgeous to wear because of their ability to flow effortlessly, they're also great at combating the heat.
Here are our favorite silk dress brands that you should try out!
Best Places to Buy Silk Dresses
#1 Silk Maison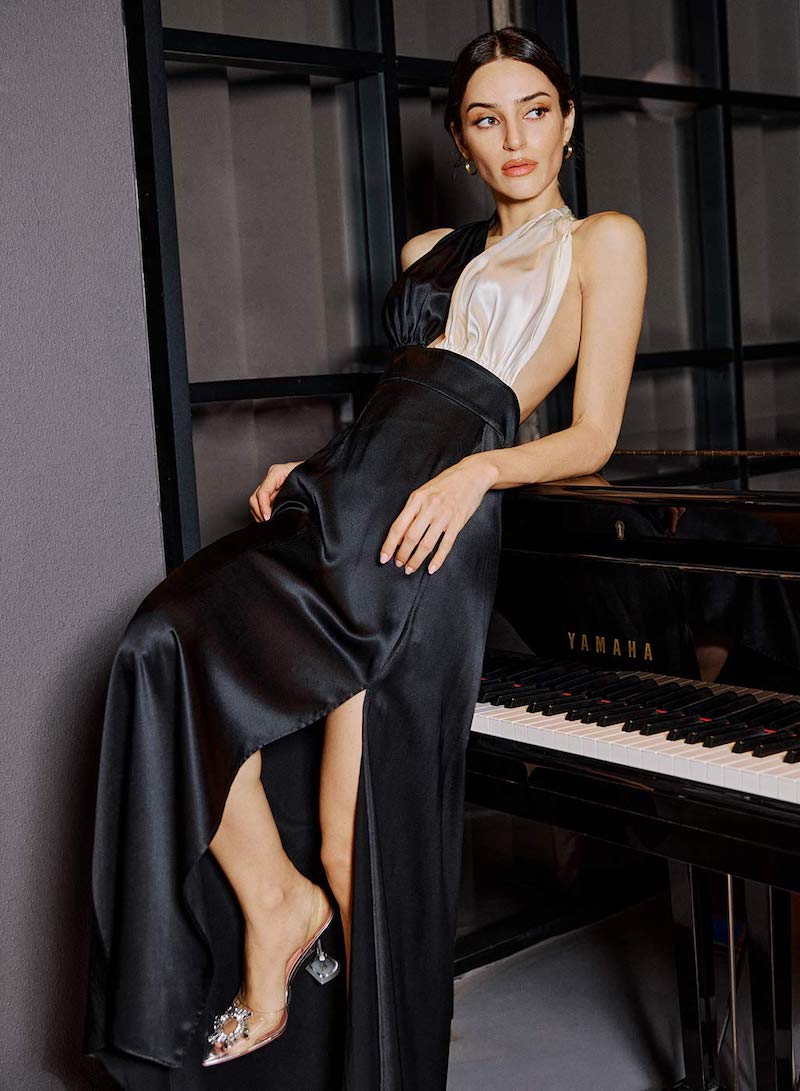 Silk Maison is a men's and women's fashion brand that offers products made from silk fabrics. They have pajamas, lingerie, tops, bottoms, and gorgeous dresses.
#2 Silk and Salt
Silk & Salt is a women's fashion brand with a super flowy Go With the Flow dress ($112). They have tons of dress styles, tops, bottoms, and more.
When shopping at Silk and Salt, we recommend sizing up. Read our Silk and Salt review here.
Use code SCHIMIGGY to save 20% off all your orders at Silk and Salt.
#3 NAP Loungewear
NAP Loungewear is known for their apparel that you can fully rest and relax in. Choose from various silk and lightweight dresses that won't weight you down and will make you look vacation ready.
Read our NAP Loungewear review here and use code SCHIMIGGY to save 30% off all your orders at NAP Loungewear.
#4 Lily Silk
Lily Silk is an online fashion brand that offers silk products ranging from apparel, bedding, and accessories.
We are obsessed with their Pleated Silk Daisy dress ($115). Their dresses are gorgeous and great for wearing to special events to while traveling.
#5 Lattelier
Lattelier is a women's fashion brand with amazing silky dresses.
Read our Lattelier review here and use code SCHIMIGGY30 to save 30% off all your orders at Lattelier.
#6 Quince
Quice offers a 100% washable-silk slip dress in many colors! It's also currently heavily discounted.
Use this link to save $20 off your first order at Quince.
#7 Nordstrom
Nordstrom has an amazing curated selection of silk dresses. You'll find multiple brands that offer silk dresses. We highly recommend checking them out!
#8 Amur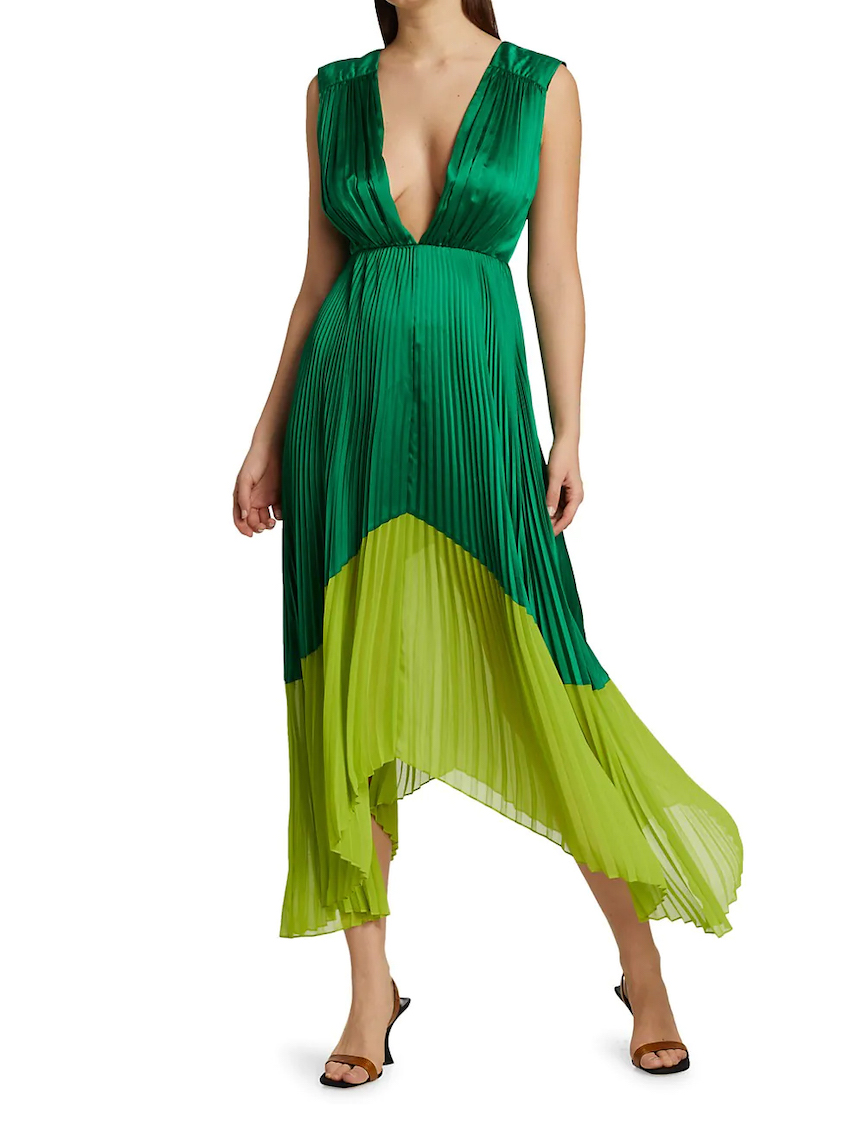 Amur makes dresses that look like silk from recycled polyester! Their dresses are so pretty, flow well and come in many colors and cuts.
And pleats! Pleats elevates any outfit.
#9 Perrin and Co.
Perrin and Co. makes beautiful flowy dresses in many colors. We love their Ella, Anne and Emily styles.
Read our Perrin and Co. review here.
#10 Reformation
Reformation is a sustainable fashion store for women. They sell all types of dresses that are mindfully made and gorgeous to wear.
#11 Lunya
Lunya's silk dress is a must for every minimalist's closet.
Use this link to save $20 off your first order at Lunya.
#12 Knix
Knix is a women's undergarment brand that is known for their period panties. They have a collaborative line with body-positive social media influencer Sarah AKA Bird's Papaya. The line offers silk slip dresses in various colors.
We also love Knix's period underwear collection. If you're looking to save money on birth control supplies, period underwear is a great way to go plastic-free and simplify your wardrobe.
Use this link to save $10 off your orders of $100+ at Knix.
If you found our post on where to buy silk dresses helpful, please share it on Pinterest. Thanks for your support!
---
Thank you for visiting today! If you found this encouraging or informative, please connect with us on Instagram, Youtube, Pinterest, Facebook or Twitter. We'd love to meet you!
Sign-up for our monthly newsletter for updates and more. We promise we won't spam you! Feel free to unsubscribe anytime.
For more fitness fashion discounts and offers, please visit our Fitness Instructor Discounts + Brands Directory or favorite brands coupon codes list.
If you're a brand and want to submit a product for us to review, please use this form to get in touch.
This site uses affiliate links. Clicking on or purchasing via an affiliate link may result in commissions for us which help keep the content flowing and lights on at Schimiggy Reviews. You may read more about this in our privacy policy.