Reading Time:
7
minutes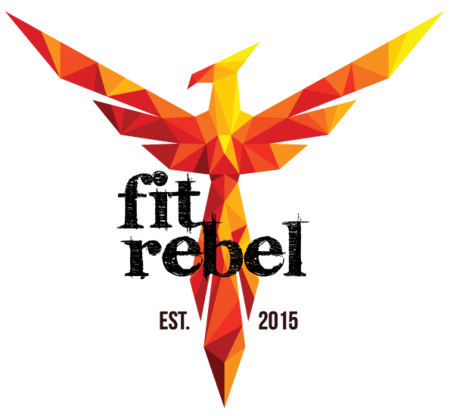 About Fit Rebel
Fit Rebel is an activewear brand based in Malaysia and was founded by Nadia Hasbi, an MBA graduate and business woman. In 2013, Nadia initially brought Liquido Active, a Brazilian activewear brand, to South East Asia. Liquido did very well but Nadia wanted to make a bigger impact in the activewear world. In 2016, she launched SENI by Fit Rebel,with the intention to motivate women to workout through the wearing of the attractive and fun activewear.
Fit Rebel's SENI line of high performance leggings feature vibrant hand-painted designs by traditional batik artists of Malaysia. Batik is an ancient art form that uses wax to resist dyes and create colorful prints on fabric. Batik artist designs are typically only seen on formalwear, but Fit Rebel has combined the technique with modern day activewear. These hand-painted designs are then transferred onto high-quality lycra through a sublimation printing technique that ensures the colors and designs will never fade.
The SENI collection from Fit Rebel features nature-inspired designs created exclusively for Fit Rebel by a community of batik artists. You'll see beautiful prints depicting butterflies, peacocks, dragonflies, hummingbirds and more – all vibrant figures of elegance and grace in nature.
Nadia created a model where proceeds from the sales of SENI by Fit Rebel are reinvested into the artistic communities to support and preserve this traditional craft. They have been stress tested and approved by dancers, aerialists, yogis, and runners.
SENI's latest release of their Game of Thrones inspired prints is Nadia's foray into Fantasy and batik art. With five designs, Fit Rebel's Fantasy Collection is perfect for GoT geeks and fans.
On May 30th 2018, Fit Rebel released their Fairytale collection paying homage to the Little Mermaid, Tinkerbell and the mystical unicorn. Shop the Fairytale collection here.
SENI by Fit Rebel Review: Fighting Fish Leggings
Nadia approached me and invited me to try out SENI by Fit Rebel. I immediately fell in love with her vision and dedication towards community and the batik craft. I checked out their SENI offerings and could see right away that these were something I'd never experienced before – cultural artwork on leggings. I couldn't resist the rainbow colors of the Fighting Fish leggings.
As a child I remember owning fighting (or betta) fish and knew that you had to keep the fish separate from one another to prevent the death of one or both fishes. Betta fish are symbolic in Vietnamese gambling culture. People would place bets on which fish was going to live in a fight. Betta fish, although physically beautiful, their temperaments are very short and when put into the same bowl, they will fight until the death. Betta fish are cursed with egos so big that death is their ultimate fate.It was contradictory to see two betta fishes in the same bowl, nonetheless on a single pair of pants together. The design reminded me to take a step back in my reactions and to always lead with love and not ego. In nature, it's the survival of the fittest that allows a species to thrive. As humans, we have the capacity to be compassionate and embrace the ability to co-exist and support one another in the communities which we create online and in person. That is what sets us apart from the wild impulses of nature.
#1 Size: Per the Fit Rebel size chart, I went with a size Medium. I am a size 6 in lululemon for sizing reference and the fit is perfect. In comparison to US brands, Fit Rebel runs small and I suggest sizing up. Fit Rebel offers capri or full length leggings in sizes SM – XL. Unfortunately Fit Rebel does not offer plus sizing.
#2 Style: Fit Rebel currently offering long leggings in both low and standard rise. Their future designs will only offer standard rise for a more form fitting fit.
#3 Inseam: Fit Rebel offers a 25″ inseam for all sizes, making these pants great for short to mid-height gals. I am 5'5″ for reference and the leg opening sits un-bunched at my ankles.
#4 Rise: The fighting fish leggings have a standard rise fit. The rise sits just at my navel. Fit Rebel is currently offering long leggings in both low and standard rise, however their future designs will only offer standard rise for a better and form hugging fit.
#5 Waistband: The leggings come with a 3″ tall waistband which includes an inner front left hip pocket. There is a seam around the waistband opening to prevent slippage and allows the leggings to be form fitting around the waistline.
#6 Fabric
Fabric Content: 87% Polyester, 13% Lycra Spandex Blend
Fabric Feel: Fabric feels very soft to the touch. I would compare it to Dharma Bum fabrics to the tee. It's also reminiscent of lululemon Nulux fabric or a thinner, silkier version of Inner Fire.
Fabric Performance:

Quick Drying
Dry Wicking
4-Way stretch with medium compression, making it great for medium to low-impact activities.
The fabric on the leggings snags easily. I would avoid brushing the leggings against velcro, rough edges and and surfaces. I've already developed 4 snags on my leggings through normal wear.

Opacity: Fabric is white backed but 100% opaque (not see-through). The colors remain vibrant and do not stretch with wear.
Fabric Features:

SENI Fit Rebel logo on back of waistband.
Inner waistband pocket to stow your keys or cards.
The vertical designs of the Fighting Fish print gives the illusion of my legs being longer than they really are.
#7 When to Wear: SENI by Fit Rebel is great for both active and casual wear. The medium compression of the fabric makes the leggings perfect for medium to low-impact activities.
#8 Cost: The SENI line is very affordable. With the majority of their leggings priced under $50 USD, you get high quality without a high price point. Shipping is free for all orders within Malaysia. Shipping to all other countries is $5 USD. Purchases of $150 USD and above gets free upgraded to DHL Express (2-3 day delivery) shipping.
Proceeds help preserve the traditional batik art form and support the artist community of Malaysia.
#9 Gusset: The leggings come with a large triangular, single layered gusset. The gusset is reinforced with flat seams for a body hugging and chafe free look.
#10 Stitch Seam: SENI by Fit Rebel uses flat seams throughout their pants for a flat, chafe free fit.
#11 UPF Protection: Not disclosed.
#12 Made in China. Designed in Malaysia.
#13 Care Instructions: I recommend washing on gentle cycle with gentle detergent and hang drying. I did not experience any bleeding during wear or wash. I hang to dry on a foldable drying rack such as this one. Care instructions are also printed on the inner back of the waistband.
Should I Buy SENI by Fit Rebel?
Yes you should! I was pleasantly surprised at how high quality the leggings were for the affordable $50 price tag. The colors were very vibrant and the design was eye catching and beautiful. I love that I could wear an art piece on my legs that is reflective of the Malaysian culture. I do recommend sizing up in this brand.
SENI by Fit Rebel Giveaway
Nadia Hasbi is offering an opportunity for Schimiggy Reviews readers to own a pair of her beautiful Batik print leggings! A random winner will be chosen on June 25th, 2018. Good luck!
How to Enter to Win
Head to the giveaway Instagram post here.
Follow Fit Rebel on Instagram AND,
Follow Schimiggy on Instagram AND,
Tag a friend in the Instagram post (i.e. @schimiggy) on the Instagram post.
For an additional entry, repost the GIVEAWAY image below.
Where to Buy Fit Rebel?
You can head to Fit Rebel's online store and purchase a pair of SENI leggings. Fit Rebel has generously offered a discount code to Schimiggy Reviews readers! Use code SCHIMIGGY10 to save 10% off all your purchases at Fit Rebel. You can also buy Liquido and Glyder activewear on Fit Rebel.
Fit Rebel is now online at Amazon.
If you're an instructor, you can apply to get 20% off your Fit Rebel orders. Visit their Teacher Appreciation page for more information.
And if you have time, check out Nadia Hasbi's speech at the TEDxUSMC event below.
---
Thank you for visiting today! If you found this encouraging or informative, please connect with us on Instagram, Youtube, Pinterest, Facebook or Twitter. We'd love to meet you!
Sign-up for our monthly newsletter for updates and more. We promise we won't spam you! Feel free to unsubscribe anytime.
For more fitness fashion discounts and offers, please visit our Fitness Instructor Discounts + Brands Directory or favorite brands coupon codes list.
If you're a brand and want to submit a product for us to review, please use this form to get in touch.
This site uses affiliate links. Clicking on or purchasing via an affiliate link may result in commissions for us which help keep the content flowing and lights on at Schimiggy Reviews. You may read more about this in our privacy policy.