Reading Time:
9
minutes
Updated: 8/8/2022 | Best Things to Do in Sayulita
About Sayulita
Sayulita is a magical destination for beach lovers. While the town has only 2,300 inhabitants, it gets hundreds of thousands of visitors annually.
While it's a city that is great for tourists, it doesn't give off the tourist trap vibe at all.
The colorful town of Sayulita Mexico is located on the Pacific Coast side of Mexico, at the south end of the state of Nayarit and north of Banderas Bay.
It's approximately a 45-minute drive from Puerto Vallarta to Sayulita. Many people will spend a few days visiting each town in one trip.
Best Time to Visit
The most popular time to visit Sayulita is during the winter months (December through February) which is considered the dry season. But Sayulita's mild climate makes it a great place to visit year round.
The summer months are the wet season (June through August) where temperatures soar and the region sees a lot of rainfall and humidity.
And if you're wondering what to wear while in Sayulita, please check out our guide on what to wear in Sayulita.
How Long Should I Stay in Sayulita
FOREVER…but if that isn't possible, we think 3-5 days is a good amount to get to know what Sayulita has to offer.
We typically spend 5 days each time we visit Sayulita. It's such a great place to sit back and relax on the beach.
How to get to Sayulita
Getting to Sayulita is fairly easy. We typically fly into Puerto Vallarta Airport (PVR) and from here it's only a 40-minute cab or Uber ride to Sayulita. This will cost you around $30-$40 USD.
You'll need to download the Uber App and walk across the pedestrian bridge to Tacon de Marlin (a yummy restaurant) to catch your ride. It's worth it if you're traveling in a group and want to get to Sayulita faster.
The decision between using public transport or renting a car will depend on how long you will be staying in the region as well as how much exploring outside of town you have planned while you are there.
You can opt to take a bus from the airport which usually has a windshield sign saying either "Sayulita" or "Compostela." What is awesome about bus travel is that it's cheap and will cost you only $2 USD per person.
We highly recommend using Bookaway to search for the best and cheapest routes to and from Sayulita.
How to Get Around Sayulita
Getting around town on foot is pretty easy, but if you want to see nearby attractions, you'll have to rent a car, ATV, hitchhike, or book a tour. Which are all things that are super easy to do!
In town, there is an Enterprise rental office that is open from 9 am-11 pm.
Where to Stay in Sayulita
Sayulita is a small town, so anywhere you decide to stay will be easily accessible on foot.
Here are hotels we recommend:
Hotelito Los Suenos – Has daily yoga classes, vegetarian breakfast, yoga, and two pools. It's located only a 7-minute walk to Sayulita Plaza.
Hotel Boutique OZ Sayulita – Cute boutique hotel with high ceilings and daily breakfast. It's a short walk to the beach.
Sayulinda – Great hotel with balcony rooms. They have an amazing pool here that can be accessed for 600 pesos if you're not staying here.
What to Do in Sayulita
Here are some of our favorite things to do while visiting Sayulita!
Chill at the Beach
Our favorite beaches are Playa de los Muertos, Carracitos Beach (Great for sunset), and Playa Sayulita.
Playa Sayulita (the main public beach) has been popular amongst surfers since the 1960s. According to an old tale, the town was formed by the gods of the waves who specifically created this place with perfect waves almost all year long.
To get to Playa de Los Muertos, you'll have to drive, swim here, kayak, surf or take a boat.
Hang Out in Sayulita Plaza
Sayulita Plaza is a great place for hanging out. Most of the restaurants and businesses are located around this plaza. During the day, you'll find artisans selling craft goods.
Nearby you'll find the Instagram famous Slap Street, which is a super Instagrammable street with colorful flags leading to the beach.
Slap Street on Calle Delfines is usually busy, but during the low season, you can snap a memorable photo with no one in the background.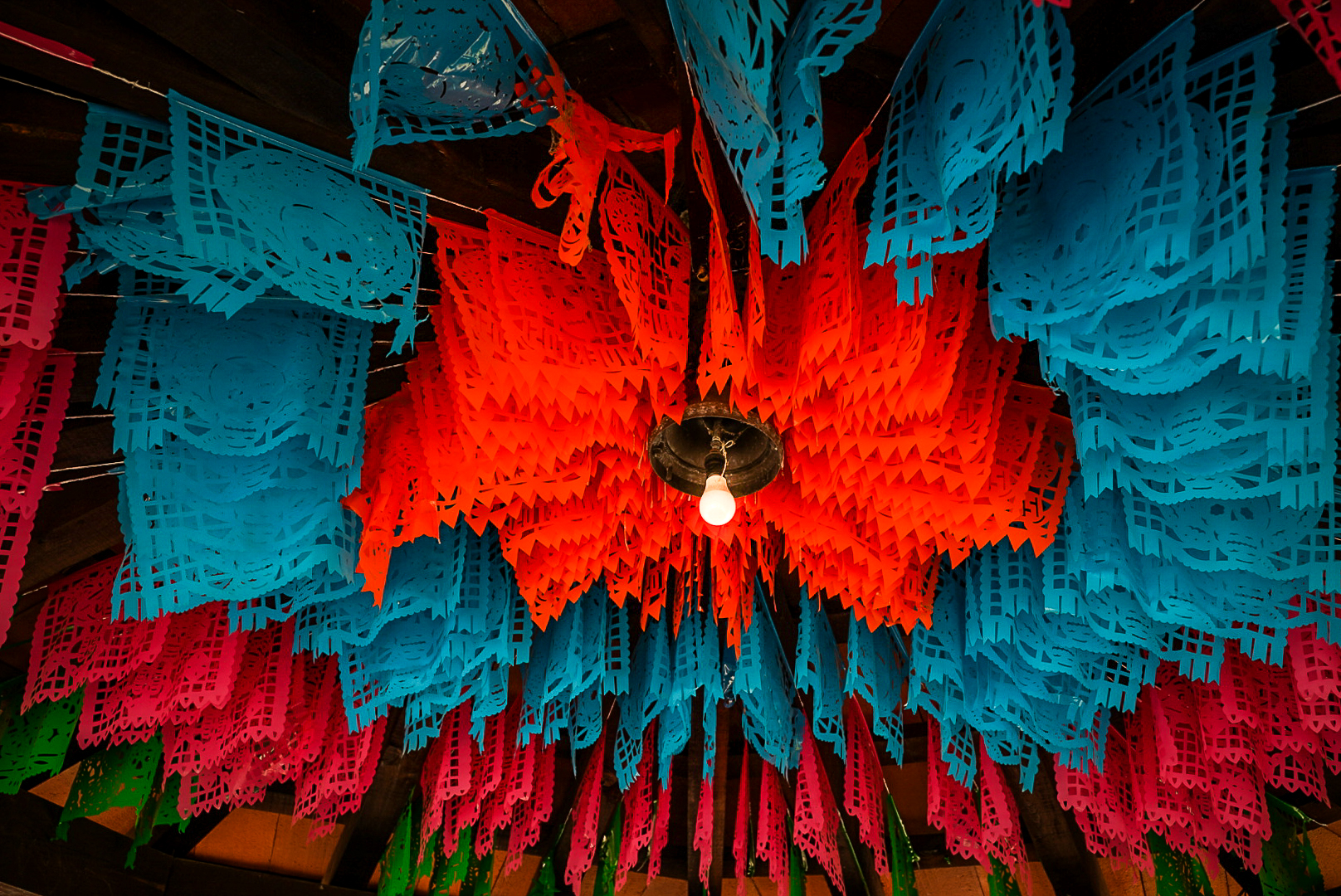 Take a Surfing Lesson
Surfing lessons are a great way to learn how to ride the waves of Sayulita!
The lessons start on land where you learn a few techniques to help you get out and up in the water. Afterward, you put what you learn into practice in the big ocean.
Paddleboard
Rent a paddleboard and take it out onto the bay. We love this method because it challenges your core.
Go Diving!
You'll need to have a diver certification to do this activity.
You can go out with a diving company to see the deep sea creatures in the bay.
Hike
We highly recommend doing these two hikes while you're visiting Sayulita.
Monkey Mountain (or Cerro Mono) – We highly recommend booking with a tour company. The hike can be very confusing for first timers.
Malpaso Beach – This beach is north of Sayulita Pueblo and can be reached on foot. It is approximately a 1 mile hike along the coast (equivalent to 30 minutes). From here, you can take a 20 minute hike over to San Pancho for a quick visit. It's a town that is very similar to Sayulita but has its own charm too.
Go Horseback Riding
We noticed a man with multiple horses as we walked from our hotel into town. You can rent the horses for only $25 USD and ride them along the beach. It's a great way to experience the beach.
Shop at the Hippie Market
The Hippie Market is open daily and the entrance starts across from Organi-K. Here you'll find tons of artisanal goods. We found so many colorful souvenirs to take home to friends and family.
Check Out Mercado Del Pueblo on Fridays
This Friday market known as the Mercado del Pueblo is a great way to stock up on handmade goods.
It's a pop-up market with lots on offer, from fresh local produce, clothing stalls, handmade jewelry to lots of food options and live music. You don't want to miss this!
Yoga All Day Everyday
There is yoga pretty much everywhere.
Our hotel had daily yoga classes and offered 50% off their vegetarian breakfast to attendees. As a guest, we were able to purchase classes at half off and received one free class (per guest) for every 5 day stay.
Get a Massage
Massages are very affordable and available throughout Sayulita.
We highly recommend getting a massage on the beach. They run about $25 USD for an hour of relaxation next to la playa.
It's a perfect end after a long day of outdoor activity.
Our hotel offered massages for only $22! Reservations are required.
Ride a Golf Cart or ATV
Rent a golf cart or ATV to explore Sayulita more quickly.
Release Turtles
Join Campamento Tortugero to relocate turtle nests as well as release sea turtles when they hatch.
This is a seasonal activity that happens between August through November where the turtles have incubated and then hatch in hotter months.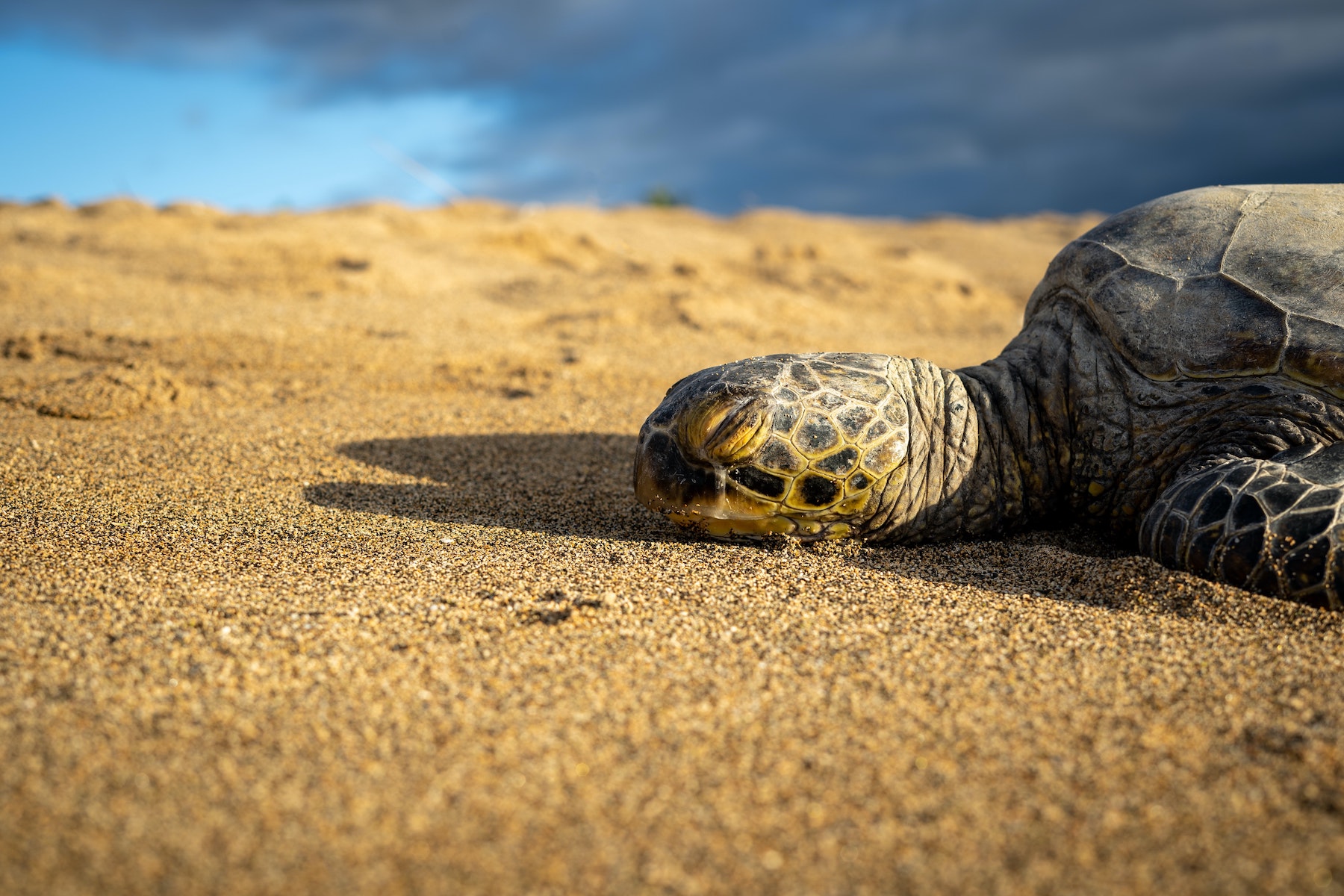 Go Whale Watching
Book a boat tour to go whale watching. You can also easily watch whales from the beach, but boats are always more fun and give you more visibility beyond the bay.
Stroll Along the Coastal Walk
Next on this list of awesome things to do Sayulita is an easy stroll along the coastal walk which is located in the south of the bay.
The coastal walk is a great way to discover some of the smaller beach areas, seaside restaurants, and bars.
Ride a Bike Around Town
Rent a bike and ride it around town. You'll get to see everything from a different point of view. Be sure to chain your bike when stopping at restaurants and stores so that it doesn't get stolen.
La Cruz Market
La Cruz Market happens every Sunday in La Cruz, which is located just a 30-minute drive from Sayulita at Marina Cruz de Huanacaxtle.
Here you can buy fresh seafood from over 200 vendors. There is also plenty of restaurants, street food vendors, live music, and amazing scenery around you.
The markets are held seasonally every Sunday from November through April from 9 am to 2 pm.
Day Trips from Sayulita
Boat Tour to Marietas Islands
Marietas Islands are where Hidden Beach is located. The Hidden Beach is a beach cave!
You'll want to come here around noon to get the best light into the beach cave.
Book a tour here.
Day Trip to San Pancho
This is a great add-on to the end of your hike to Malpaso Beach. It's a colorful town, just like Sayulita, but with its own charm. You'll definitely want to check it out.
Go Fishing
The Riviera Nayarit fishing area is located on Mexico's open, central Pacific coast at about latitude 20 degrees north, well into the tropics, but still subject to some winter influence and seasonality in the fishery.
What to Eat in Sayulita
Barracuda – This is THE place for ceviche and aguaschiles. They're known for their seafood plates. This place is ALWAYS busy and they don't take reservations. You'll need to come here around 5p-6p to dine here. It fills up quickly. If this place is booked, we highly recommend El Jakal for seafood fare. They also have a beach location equipped with beach chairs and umbrellas.
Choco Banana – The original Choco Banana began in 1991 with choco dipped bananas on the Sayulita beach, in a cooler. In the years following, Chocobanana has become part of Sayulita history and has grown up to become the heart of Sayulita.
Don Pedros
El Jakal – Amazing grilled seafood plates, fish tacos, and aguas frescas! Their ceviche is ground, so if you're not into this style, try Barracuda instead.
Loro Cafe for ramen
Mary's Traditional Mexican Cuisine
Matiz
Miscelanea
El Original Sayulita Cafe
Organi-k – Come here for acai bowls, poke bowls, and smoothies.
Punta Sayulita XOTU
La Rustica – Amazing pizzas and pastas. We also LOVE their craft cocktails from the Hula Saluya bar upstairs.
Tacos Talivan – This was our FAVORITE taco spot in Sayulita. It's located next to Sayulita Plaza and has awesome 2 for 1 deals on drinks and food. We highly recommend the passion fruit margaritas, gringas, tacos and of course, with the Al Pastor meat.
XOCHI –
What to Drink in Sayulita
Many bars are cash only. There are plenty of ATMs around the city but many will be out of cash by evening.
CAVA – A hip craft cocktail bar that serves creative drinks. We highly recommend their Afro Spirits Flight which is a tasting of three of their house infused Mezcals. Make sure to check their Facebook page for daily drink deals. Our bartender mentioned nothing of the deals which was a little disappointing.
El Zouave – We LOVED this margarita bar located next to Hotel Hafa Sayulita. They make interesting margarita concoctions that were refreshing and delightful. We highly recommend the cucumber serrano. You can upgrade your drinks to Mezcal for a small upcharge.
Hula Saluya – This was our most interesting bar experience! We went to La Rustica and they sat us upstairs where Hula Saluya is located. We were able to order from the full La Rustica menu and enjoy their cocktails on their plush pink seats upstairs. We ordered the Surfer's Breakfast which was made with a liquor clarified with milk and then topped with Fruit Loops cereal!
Mucho Bueno – Another fun drink place! We love this place because their cocktails are super refreshing. We ordered the Be My Tamarind and it was frozen and delightful.
Wild Iris – Owned by the same people at CAVA, Wild Iris serves creative cocktails in a chill atmosphere just a block from the beach.
If you found our best things to do in Sayulita travel guide helpful, please share it on Pinterest. Thanks for your support!
Thank you for visiting today! If you found this encouraging or informative, please connect with us on Instagram or TikTok.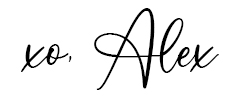 Sign up for our monthly newsletter for updates and more. We promise we won't spam you! Feel free to unsubscribe anytime.
If you're a brand and want to work with us, please visit this page to get in touch.