Reading Time:
8
minutes
Updated: 9/27/2022 | Puerto Varas Travel Guide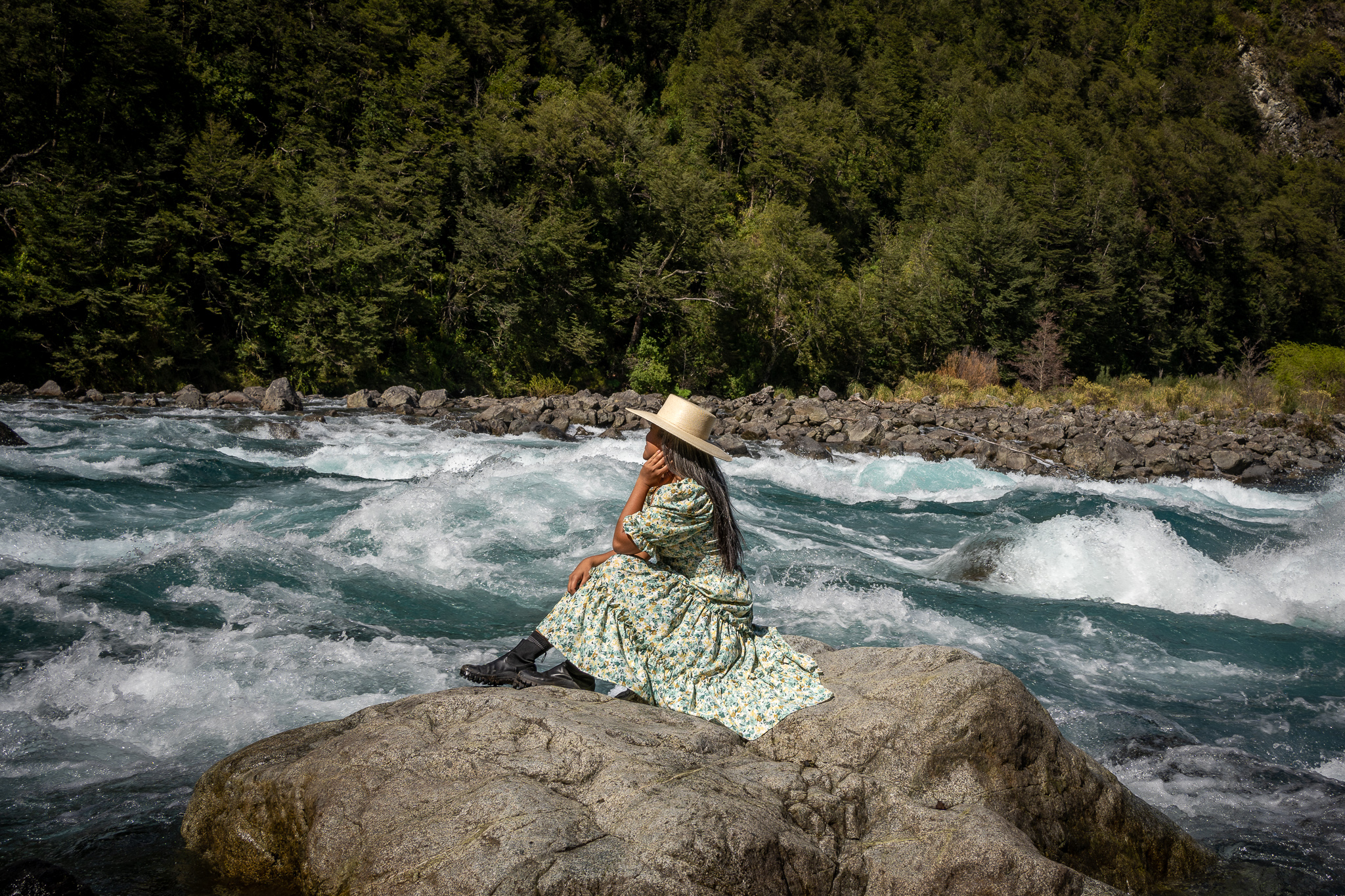 About Puerto Varas
Puerto Varas was founded in the 1850s by German immigrants who settled on the shore of Lake Llanquihue. To This day, there is still a strong European influence in the colonized town. When walking around the city, you might notice straight away that the architecture is a bit different than anywhere in Chile or generally in South America.
Puerto Varas is exceptional for its traditional German architecture, houses built from wood reminding us houses in European mountains.
Two menacing, snowcapped volcanoes, Osorno and Calbuco, stand sentinel over picturesque Puerto Varas and its scenic Lago Llanquihue like soldiers of adventure, allowing only those on a high-octane quest to pass. Just 14mi (23km) from Puerto Montt, Puerto Varas is a top choice for an extended stay and also makes a good base for outdoor adventure sports and exploring the region.
Puerto Varas is a small, quintessential town sitting on the shore of Llanquihue Lake. Normally, this picturesque setting would have been photogenic in itself, but the German-influenced town has yet another ace up in its sleeve – two snow-covered volcanoes looming behind the lake, volcano Osorno and volcano Calbuco.
Thanks to its laidback atmosphere, cute architecture, beautiful nature and the fact that Puerto Varas is a destination where there are plenty of things to see and do all year round, the town is quite touristy, when we take into account its small size.
Puerto Varas is a destination for every type of traveler – families with kids, outdoor lovers, couples looking for a romantic getaway or anyone who likes to enjoy picture-perfect views with a glass of Chilean wine in hand.
We traveled to Puerto Varas from nearby Pucon, a quite similar town, often nicknamed Chile's outdoor capital, but Puerto Varas for sure doesn't lag behind when it comes to volcano climbing, adventure activities and outdoor things to do.
Founded by German immigrants in the 19th century, as evidenced by the architectural influence of the residential areas, and situated on Lake Llanquihue with stellar views of the Osorno Volcano across the water, this town epitomizes Lake District charm.
It's best to spend 2 days in Puerto Varas and 3 if you decide to do a day trip to Chiloe.
Below we'll share out travel guide to help you plan your trip to Puerto Varas.
Where to Stay in Puerto Varas
We highly recommend staying at a waterfront hotel if you can. Most hotels have an amazing breakfast spread and accessing the coastal town is easy from any of these hotels.
Hotel Cumbres – Amazing view of the lake and conveniently located along the Costanera and other attractions.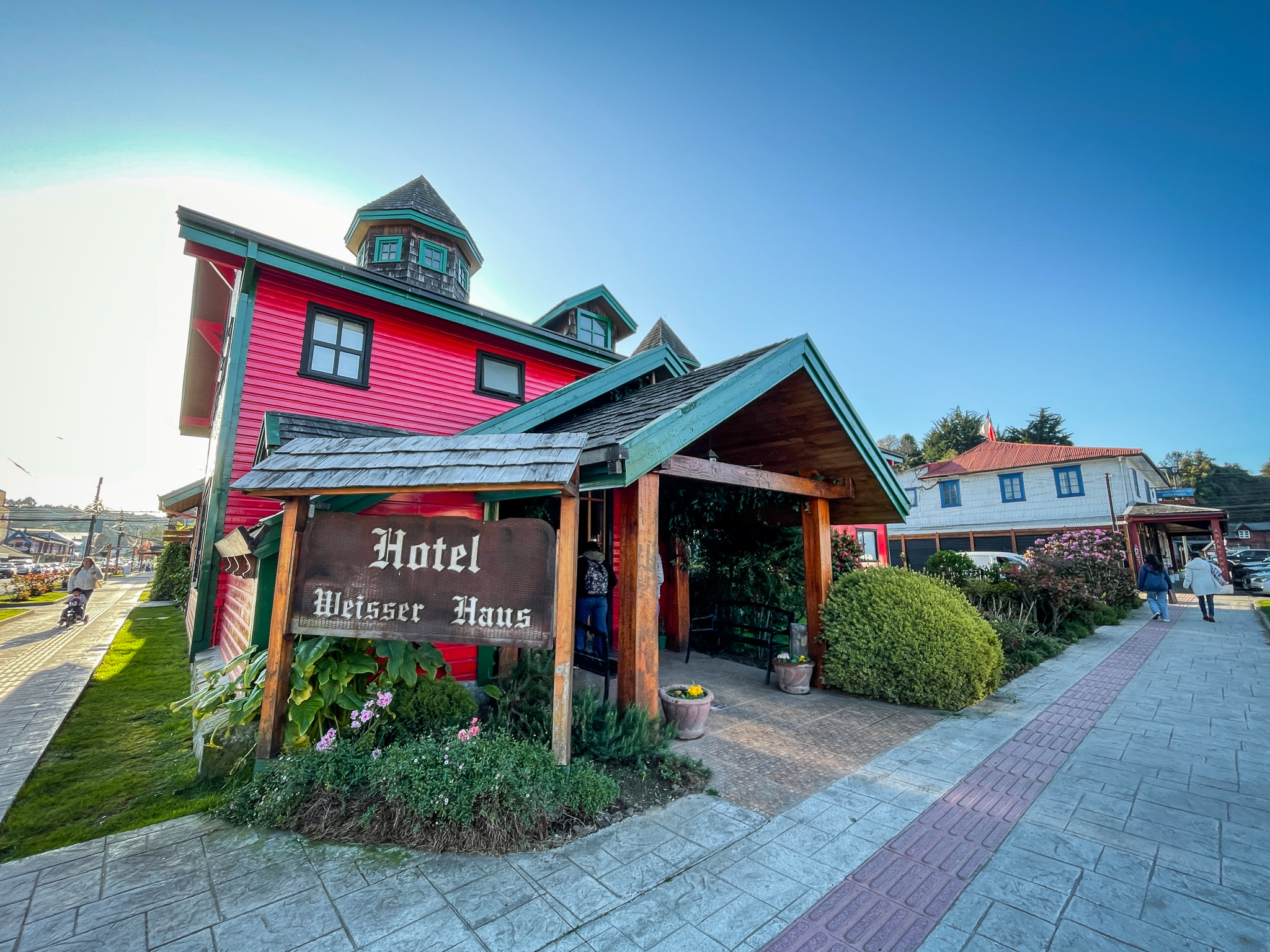 How to Get to Puerto Varas
Puerto Varas is a small but extremely well-known Chilean destination often visited by foreigners making their way to the Patagonia, and by locals who appreciate the small-town vibe, beautiful views over the lake and activities along the lake.
The best way to get to Puerto Varas is by plane. You'll typically fly from SCL and to Puerto Montt airport. From Puerto Montt, you can take a bus (or colectivo) on Avenue Del Salvador or by taking a 20-minute taxi or car rental to Puerto Varas.
Puerto Vars does not have an airport.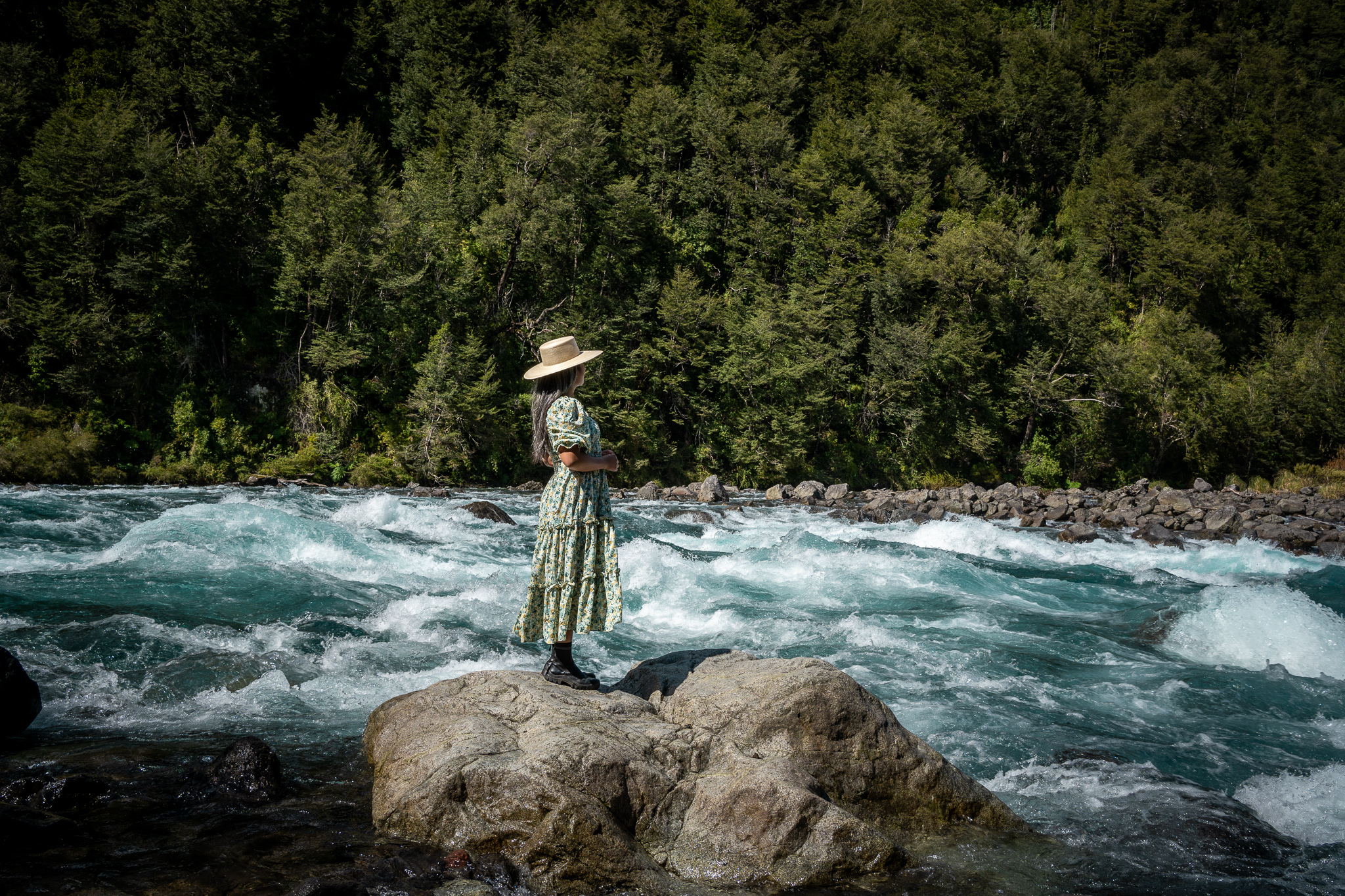 What to Do and See in Puerto Varas
You cannot be in Puerto Varas, nicknamed the city of the roses, and not walk around.
Puerto Varas is a destination for every type of traveler – families with kids, outdoor lovers, couples looking for a romantic getaway or anyone who likes to enjoy picture-perfect views with a glass of Chilean wine in hand.
Below is our list of must-do things in Puerto Varas.
Walk Along the Costanera of Lago Llanquihue
Lago Llanquihue (or Lake Llanquihue) is Chile's second-largest lake. On a lucky and clear day, you can view two cone-shaped volcanos, Volcan Osorno and Volcan Calbuco.
You can start your walk at either north or south end of the lakeside path. Keep your eye open to statues made of cans, pipes, and other rusted materials.
We recommend walking around the lake along the Costanera to take in all the views from around the lake. You can also do one of many water activities such as kayaking paddleboarding, or boating.
There are also many restaurants on the waterfront where you can enjoy views of the lake during dinner. We highly recommend making a reservation and requesting a table near the water. You can also opt to have a picnic along the Costanera, just be sure to dress warm.
And if you're traveling with your beau, you can bring a lock and add it to the locks along the lookout on Lago Llanquihue.
Visit the Sacred Heart of Jesus Church
Take a walk to the Sacred Heart of Jesus Church (Sagrado Corazón de Jesus) was built by German colonizers in the 19th century.
It is arguably the most prominent building in all of Puerto Varas, and a National Monument. It was inspired by a specific church found in the Black Forest region of Germany.
We recommend picking up a "Patrimonial" map from the tourist office locate din the Plaza de Armas and spending your afternoon seeking out the oldest German houses in town.
Take in the views of Volcan Osorno and Volcan Calbuco
Puerto Varas would have been half that picturesque hadn't it been for two over 2000 meters high volcanoes on the horizon. Volcan Osorno is the more famous one as it is possible to climb its slopes, but Volcan Calbuco is the more active one – the last eruption happened in 2015.
Although you can admire those two snow-capped iconic volcanoes from distance, no adventurer should miss the opportunity to climb volcano Osorno for better panoramic views. In the area, there is one other similarly popular activity, climbing Villarrica Volcano in Pucon.
You can check out the guided tour here.
Saltos Petrohue Waterfalls
Parque Nacional Vicente Perez Rosales is one of the oldest protected areas in Chile, and for all nature lovers, it is the must-visit place near Puerto Varas.
One of the highlights inside the national park are Petrohue Falls, and good news, it is not physically challenging to reach them at all as it does not require any serious hiking. Petrohue Waterfalls alias Saltos de Petrohue is a powerful fall which would have been the must-visit attraction anyway, but it is famous more for Osorno Volcano in the distance as the combination of the rushing water, and the volcano creates a perfect photo opportunity. At the moment there are not many hiking trails in Vicente Perez Rosales National Park, and it took us approximately two hours to see all of the open trails. It is not hard to get to the national park independently.
You need to catch a bus on Del Salvador Street – the drive takes about 45 minutes, and the driver will drop you off by the entrance to the park. The bus cost CLP 2000 one way, and the entrance fee to the park was CLP 4000 for foreigners which we found pretty steep.
As of 2022 the entrance fee for foreigners is CLP 6000.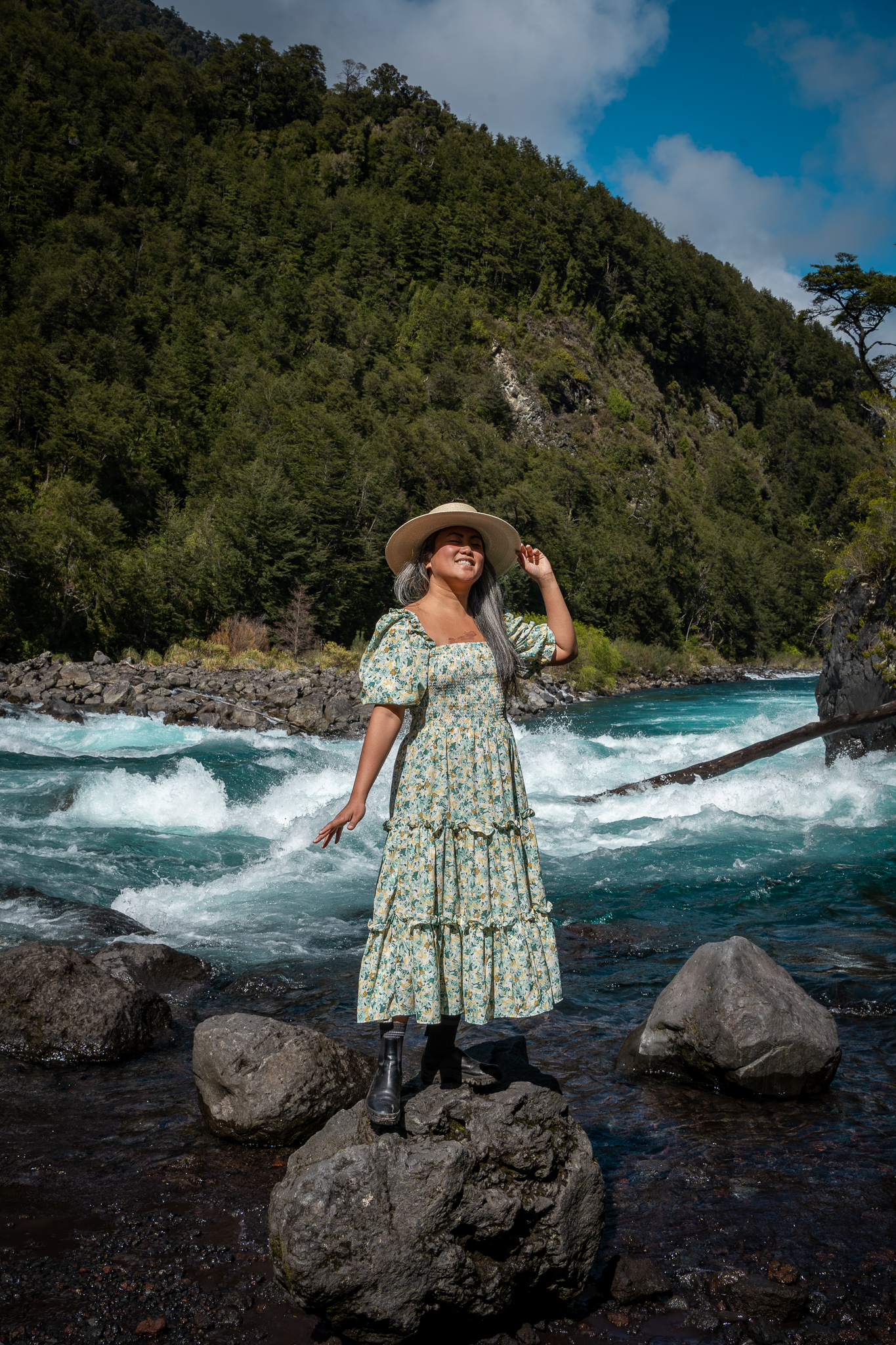 Check out the Feria Artisanal
Some of the best shopping in Puerto Varas faces the Plaza as well, from international outdoor retailers to Chilean handicrafts.
The Feria Artesanal, just to the south of the square, has all manner of Chilean tourist items including lapis lazuli jewelry and all things llama and alpaca. However, other shops nearby, include Mawen Puerto Varas, feel a bit more authentic.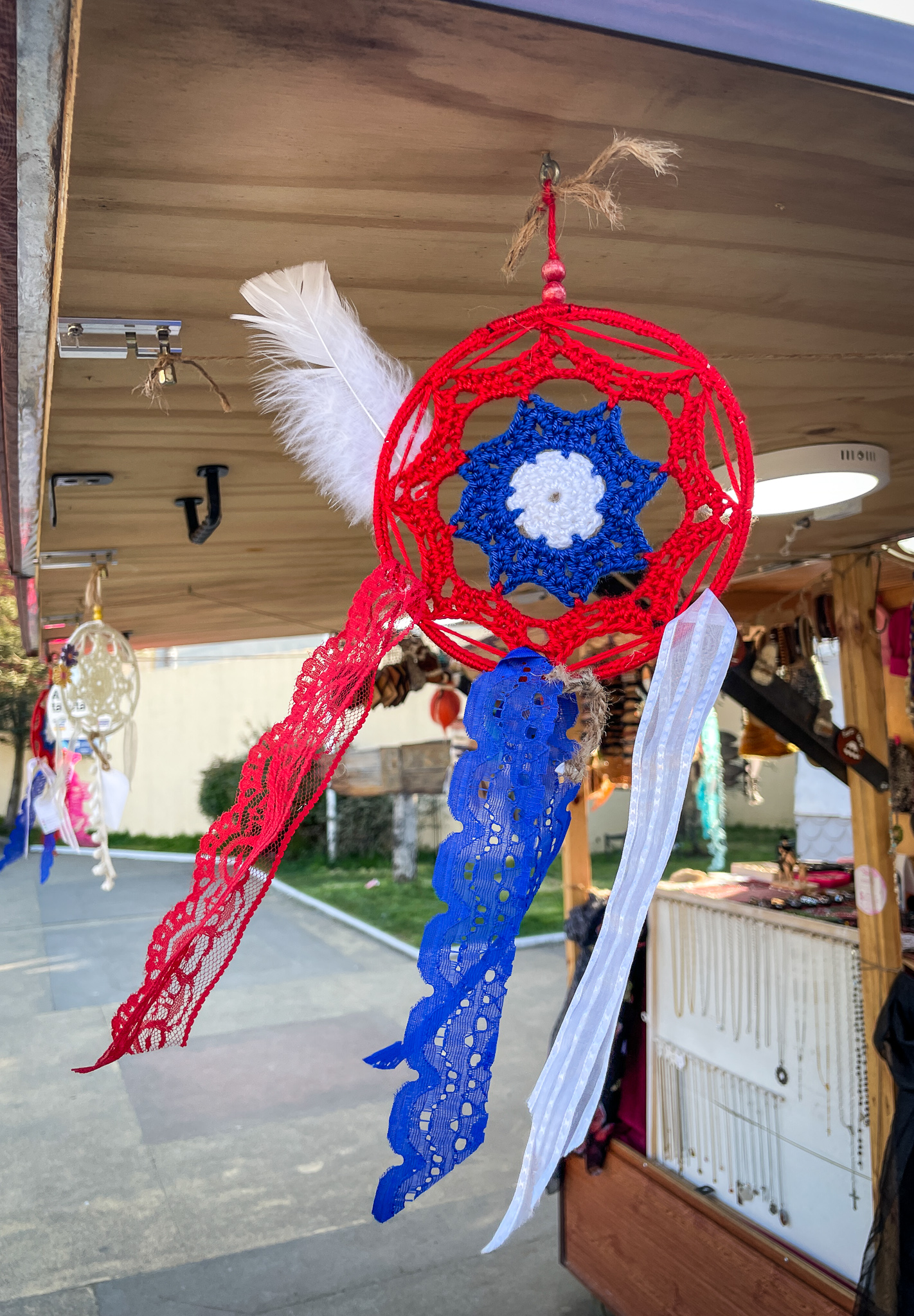 Chill On The Beach
A large portion of the Costanera is covered in sand, which makes for a good beach day in the Summer season. Take a walk south along the lakefront and you'll find tons of places to enjoy views across Lago Llanquihue.
There is also a pier where you can hang out with ducks while you have your lunch al fresco (outdoors).
Check Out a Puerto Varas Museum
There are a few museums you can check out while in Puerto Varas. The most notable ones include:
Kunstgarten Arts and Cultural Center – Explore the rotating art exhibit in the main gallery space and around the grounds. Take in the view from the beautiful gardens overlooking Lake Llanqihue and one of the best views in town.
Pablo Fierro Museum – Take a stop by the unique Museo Pablo Fierro, where you're likely to see the artist himself selling postcards and signing autographs.
Catch the Sunset on Captain Haase
Captain Haase takes you back in time on a wooden pirate ship. Take a 1-2 hour tour and catch the sunset on Lake Llanquihue.
Book your tour here.
Seek Out Amerikantu Music
On a clear day, you'll be able to find the Amerikantu band playing their Andean music to the crowds.
A four-man, multi-instrumental band, Amerikantu plays classic Latin American folklore music using the Andean quena (flute), mandolin, and pan flutes of various sizes, among several other instruments. They are a delightful soundtrack to people-watching and sipping coffee in the square.
Make sure to check throughout the day. It's totally worth experiencing.
Day Trip of Puerto Varas
Trip to Chiloe Island
From Puerto Varas or Puerto Montt, you can take a day tour to Chiloe Island. It's also much more comfortable to do it this way on a guided tour. The tour takes you across the Chacao Strait to see colorful homes on stilts and many wooden churches, most of which are listed as UNESCO sites.
Where to Eat in Puerto Varas
If you found our Puerto Varas travel guide helpful, please share it on Pinterest. Thanks for your support!
---
Thank you for visiting today! If you found this encouraging or informative, please connect with us on Instagram, Youtube, Pinterest, Facebook or Twitter. We'd love to meet you!
Sign-up for our monthly newsletter for updates and more. We promise we won't spam you! Feel free to unsubscribe anytime.
For more fitness fashion discounts and offers, please visit our Fitness Instructor Discounts + Brands Directory or favorite brands coupon codes list.
If you're a brand and want to submit a product for us to review, please use this form to get in touch.
This site uses affiliate links. Clicking on or purchasing via an affiliate link may result in commissions for us which help keep the content flowing and lights on at Schimiggy Reviews. You may read more about this in our privacy policy.