Reading Time:
3
minutes
One of the most common financial hurdles people come across in life is finding proper care for their aging loved ones. For instance, you might find it hard to juggle jobs and family responsibilities while trying to be there for your aging parents. In such cases, one of the best solutions is sharing the load of providing in-home care to elders.
However, in-home elderly care can be really expensive, especially in big cities such as New York and Chicago. In-home caregivers can cost you $25-$35 an hour, while assisted living can go up to $7,000 per month. In short, if you are not in a position to spend thousands of dollars a month for old-age care, you need to look for alternatives.
Financial disruptions created by such situations can often lead to further adversities if you end up taking out loans. So let's look at a few possible solutions that can mitigate the severity of such situations.
Pooling Resources within the family
While applying and availing benefits from government programs can be a long-winded process, nothing compares to solutions amicably found within the family, especially when it's about financial matters. It can be tricky to do this in most families, but it would be a blessing if you could work it out. Attorneys specializing in elderly law can aid you in drawing up a contractual agreement that can clearly state who will contribute to whom and do what to facilitate the care of the elderly. It will also include details that ensure the welfare of the person who steps up in the time of need.
Government Care Programs Such As CDPAP
If internal measures aren't an option for you, the next best alternative would be considering government-funded programs such as CDPAP in New York City. For this Medicaid program, your child or immediate relative who is ready to take up the responsibility of providing old-age care gets paid by the hour as per national employment standards. However, this will require you to go through long application processes and prove your eligibility to receive benefits from the program. Several fiscal intermediary organizations such as FreedomCare can guide and help you throughout the application processes and further management of CDPAP.
Special Eligibility Criteria
Apart from CDPAP, there are dedicated healthcare and similar programs that cater to veterans who served in numerous prestigious wings of the US armed forces. For example, eligible post 9/11 veterans can avail a program called Veteran Directed Home and Community Based Services (VD-HCBS). This program provides allowances to the immediate family members to take care of their elderly who bravely defended their country.
Other options that require planning
Although programs such as those mentioned above are of great help, it is always better if you have backup solutions to mitigate the risks and challenges of old age. If you can imagine reaching a stage in life where you might need assistance or special care, you might as well do a thing or two to create a financial reserve that can support those future needs.
A couple of things that you can do is take long-term insurance and understand tax regimes related to health and old-age care.
Conclusion
Many people who are active within their communities are well versed with the perks their city provides for its people. This enables them to be able to plan and avail themselves of such services without much delay.
However, some people who are sick or aren't sociable might be missing out on valuable benefits rolled out by the state and other organizations. It is important to keep looking for the best opportunities for your loved ones.
Thank you for visiting today! If you found this encouraging or informative, please connect with us on Instagram or TikTok.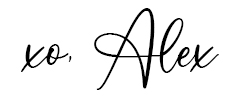 Sign up for our monthly newsletter for updates and more. We promise we won't spam you! Feel free to unsubscribe anytime.
If you're a brand and want to work with us, please visit this page to get in touch.