Reading Time:
5
minutes
Updated: 1/24/2021 | P.E Nation Review
About P.E Nation
P.E Nation was established in Sydney, Australia by Pip Edwards and Claire Tregoning. Since its launch in 2016, the brand's range of street-meets-sportswear has expanded to include technical activewear, retro-inspired streetwear, footwear, eyewear and accessories. 2018 will bring the introduction of menswear, new capsules and international collaborations for the P.E Nation.
P.E Nation is a reflection of Pip and Claire's busy lifestyles and the need for multi-faceted activewear. This gap in the market is what led two friends take their impressive history in fashion and create a high performance activewear brand. Their design and business pedigree, together with a clear vision for the brand, has enabled them to create covetable and adaptable activewear that is quickly attracting a global cult following.
The P.E Nation philosophy is centered around quality design and construction while offering stylish, comfortable and functional pieces designed take you to from the studio to the street. The brand reflects a sense of unity, and celebrates an active way of life.
P.E Nation Review: Riseball Legging
I chose the Riseball leggings for this review because of the color combo. My favorite color combination is green and blue and that's what attracted me to this design. I found this brand on Carbon38 and wanted to give them a try.
#1 Size: I realized that this was an Austrailian brand and AUS pieces usually run smaller. I decided to try out a size MEDIUM.
The medium fit perfectly in all places. The fabric felt very compressive and looked very attractive.
P.E Nation jeans also run small. I typically wear a 28 and needed to size up to a 29 in their denim. Their denim quality is excellent and is preshrunk so won't stretch much.
#2 Style: P.E Nation makes a variety of pieces. They make sets that go perfectly together that may include leggings, bras, tops and a jacket/outerwear.
#3 Inseam: The inseam of the pants measures 28″. The pants are great for taller ladies.
#4 Rise: The pants have a high rise measuring 9″. The elastic waistband can fit high on the waist for a higher rise look. The rise has a seam right in front of the pant and it created a slight camel toe during my try-on. It's not a big issue for me since I'm moving all the time.
#5 Waistband: The waistband is an exposed elastic band with a large sewn on label situated at the front middle waistband of the pants.
#6 Fabric
Fabric Content: High Tech Polyamide Elastane that is Eco-Friendly!
Fabric Feel: Fabric feels like Na Ka'oi fabrics. It has a slick yet thick feelings. The leggings are very durable and won't pill easily.
Fabric Performance:

Four-way stretch allows the leggings to fit like a second skin.
Fabric is quick drying.
Fabric will NOT pill.
Fabric is very compressive and great for high impact sports.

Opacity: The pants are NOT white backed and are 100% opaque. This fabric is luxurious!
Fabric Features:

The leggings have a screen printed gold P.E logo on both sides of the pant.
The exposed elastic waistband has a gold inner band and looks very attractive and complements the rest of the pant design.
There is a sewn in brand and product tag in the pant.
The leggings do not have any pockets. Other P.E styles do come with a pocket.
#7 When to Wear: P.E. Nation is made for high impact sports. Their technical design and fabric are meant for even olympic type activities.
#8 Cost: P.E Nation comes at a high price point ranging from $130-$170. Is it worth it? Definitely.
#9 Gusset: This model of P.E Nation leggings do not come with a gusset.
#10 Stitch Seam: The leggings are constructed with overlock seams that stitch the panels together. There are a good number of panels so that the seam ripping at the groin area should not be an issue.
#11 UPF Protection: Not disclosed.
#12 Made in Australia. Fabric is imported.
#13 Care Instructions: The leggings are machine washable. I would still wash these on gentle cycle in the washer and hang dry. I hang to dry on a foldable drying rack such as this one.
Should I Buy P.E. Nation?
You should buy P.E. Nation. The fabrics are so luxe and the construction is solid. I love that the pants will never fade. The color combo is great and the fit is great for high-impact sports. I would wear these to yoga too but they may be too tight around the waist when I'm trying to get into twists that it'll feel constricting. I will keep them but probably wear them for weight lifting or kick boxing.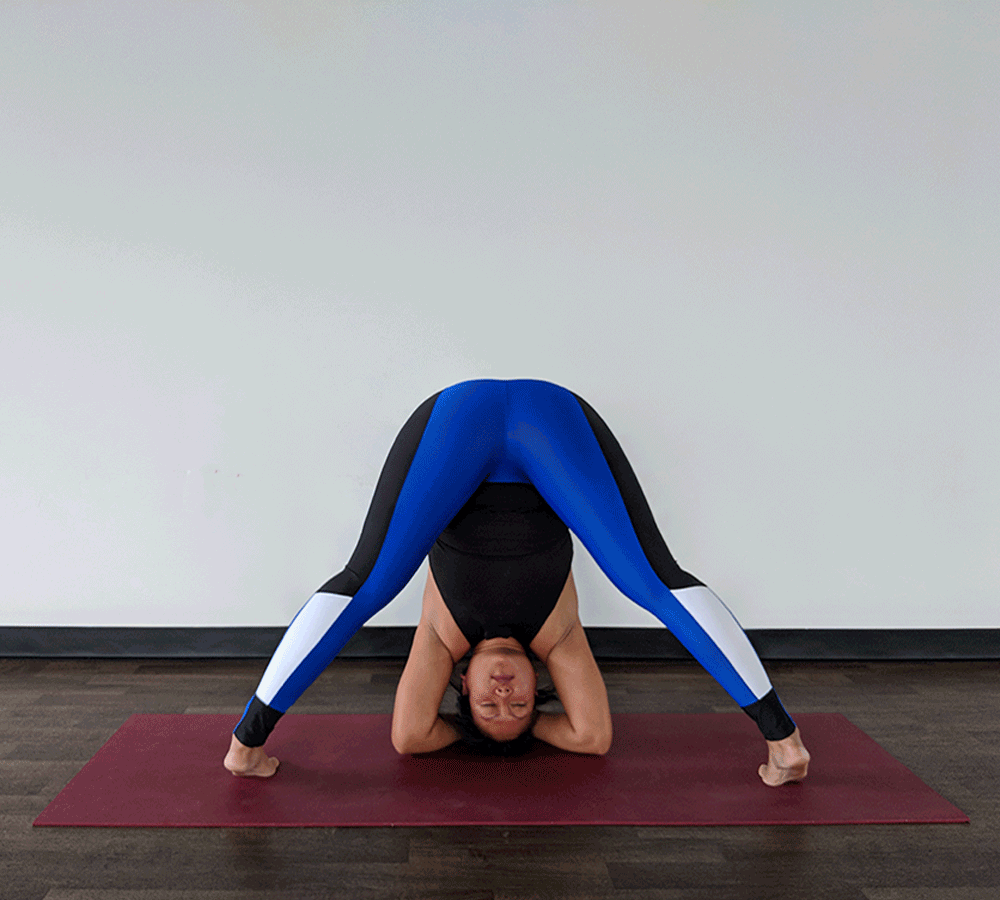 Where to Buy P.E. Nation
---
For more fitness fashion discounts and deals, please visit my Fitness Instructor Discounts + Brands page.
[mc4wp_form id="11655″]