Reading Time:
3
minutes
Updated: 6/21/2020 | Onsen Secret Review

About Onsen Secret
An onsen (温泉) is a Japanese hot spring. The term also extends to cover the bathing facilities and traditional inns frequently situated around a hot spring. Japan has thousands of onsens scattered throughout all of its major islands due to it being an active volcanic country.
Onsen Secret is a luxury skincare line made from minerals and botanicals from sacred hot springs in Japan. Their products have detoxifying, nourishing, anti-aging and antioxidant properties.
I had a chance to review their skincare line. We'll go over each product and how it performed.
Onsen Secret Review: Skincare + Bodycare
I received the following products to review in this post:
We'll include a short review of each product below.
The Daily Essentials System includes 4 skincare products: Aloe Gel Cleanser ($23.95), Clean & Clear Toner ($23.95), Purifying Face Peel ($53.95) and Daily Hydration ($74.95).
The Aloe Gel Cleanser offer a creamy and smooth lather to cleanse away the daily dirt and grime from your skin.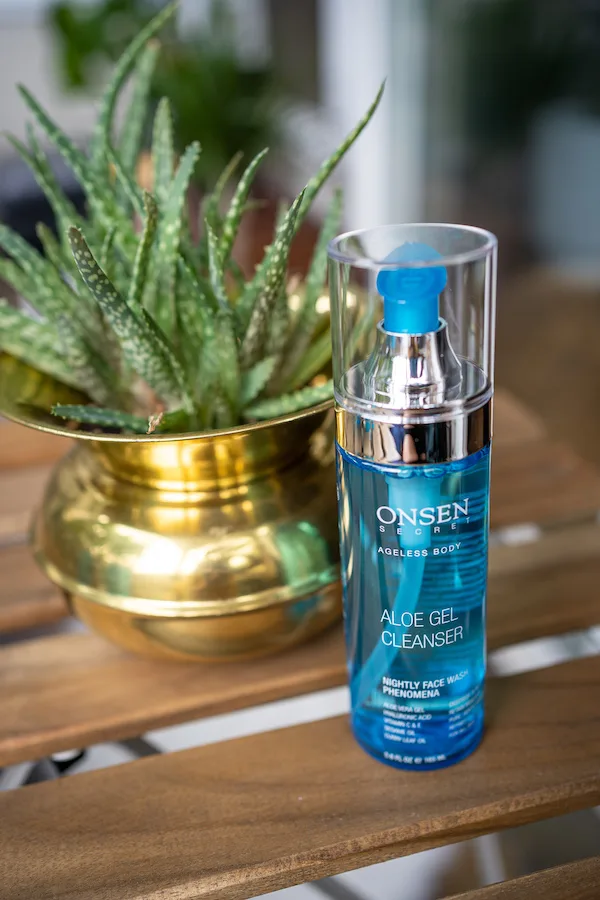 Use the Purifying Face Peel after you cleanse your face for a quick exfoliation session. Make sure you wash the peel off thoroughly prior to using toner.
I use the Clean & Clear Toner afterward cleansing. These reusable facial squares from Earth Hero are perfect for applying the toner. Use code SCHIMIGGY to save 10% off your orders at Earth Hero.
Finally, before bed or conquering your day, use the Daily Hydration face lotion protect and keep your face looking supply throughout the day.
This bottle packs a ton of moisturizers and anti-aging properties, such as peptides and retinol, to prevent wrinkles and lines around your eyes. The serum is super cooling and will make you feel refreshed in minutes.
The body lotion is a lifesaver. I use it after every hand wash and shower. The smell is very refreshing and the lotion absorbs without leaving a filmy layer.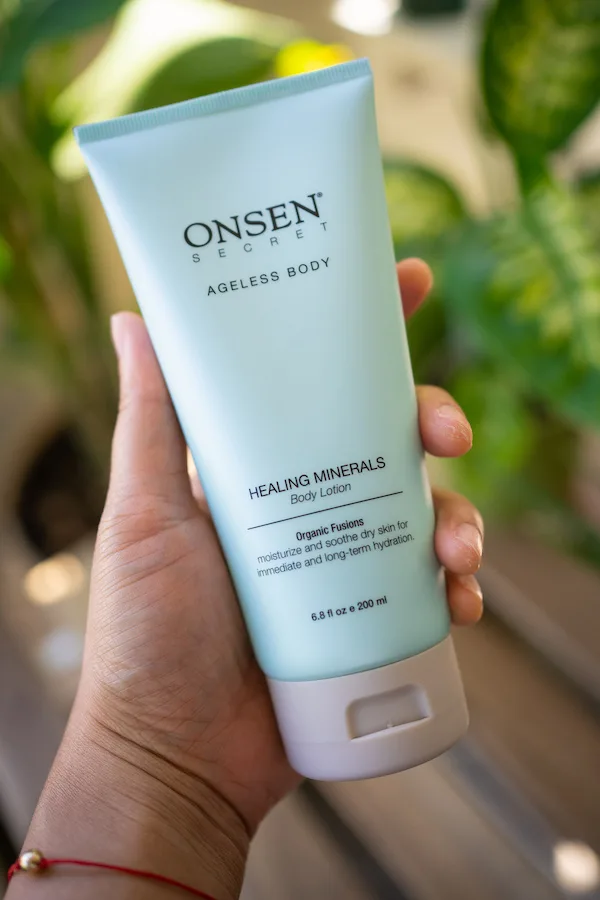 The nail care kit promises to strengthen and restore your nails to a healthy condition within days. The kit comes with a file, buffer and serum.
Use it for at least 6 days to see a huge difference. We treat our nails for 5-7 days each month to keep them looking vibrant and healthy.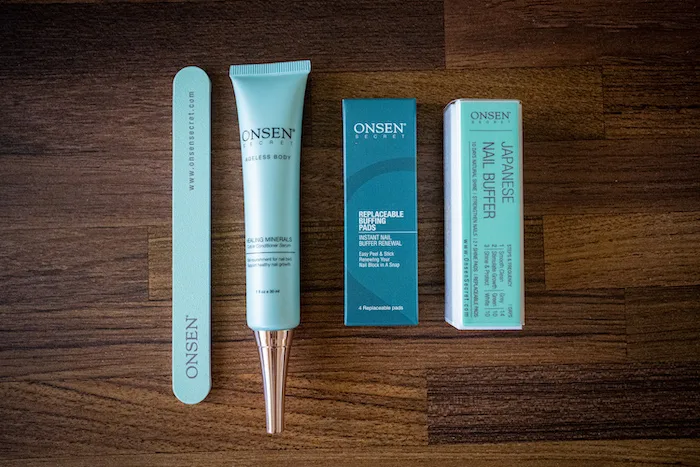 Bring luxury to your bathroom. We love their hot spring bath salts to relax and restore in the bathtub.
Should I Buy Onsen Secret?
Yes! We totally recommend Onsen Secret. Their products smell amazing. Their products are also transformative. We noticed that our face felt tauter and nourished after 7 days of use.
I definitely experienced a change in my skin after introducing Onsen Secret to my daily skincare routine. I would recommend Onsen Secret for all skin types.
The only gripes I have about the products are the non-reusable packaging and the normal cost of the products. They definitely run in the higher price range, which may be unaffordable for most skincare enthusiasts.
Where to Buy Onsen
Buy Onsen directly from their website. Right now you can find their products at an awesome deal.
Enjoy free shipping on orders of $50 or more.
If you enjoyed our Onsen Secret review, please share it on Pinterest! Thank you!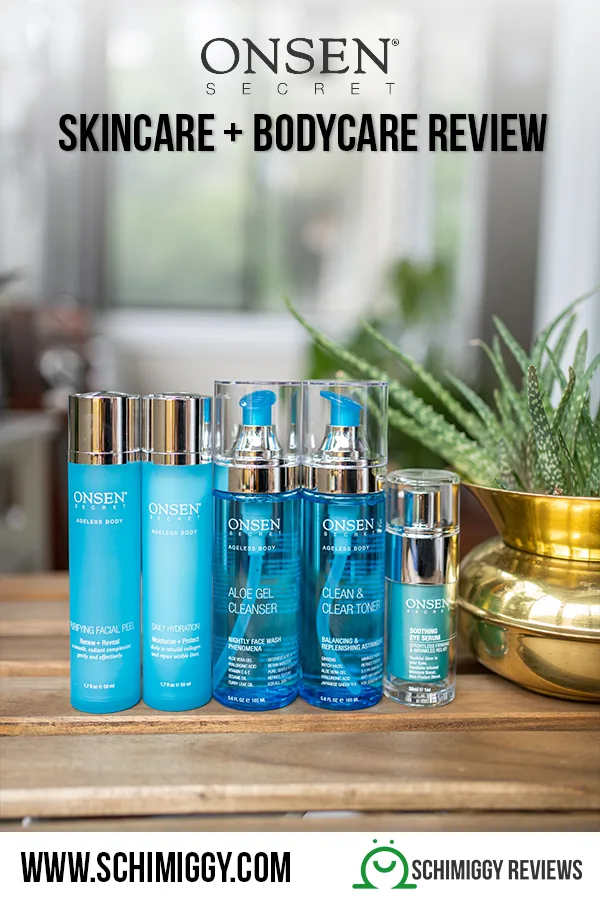 ---
Thank you for visiting today! If you found this encouraging or informative, please connect with us on Instagram, Youtube, Pinterest, Facebook or Twitter. We'd love to meet you!
Sign-up for our monthly newsletter for updates and more. We promise we won't spam you! Feel free to unsubscribe anytime.
For more fitness fashion discounts and offers, please visit our Fitness Instructor Discounts + Brands Directory or favorite brands coupon codes list.
If you're a brand and want to submit a product for us to review, please use this form to get in touch.
This site uses affiliate links. Clicking on or purchasing via an affiliate link may result in commissions for us which help keep the content flowing and lights on at Schimiggy Reviews. You may read more about this in our privacy policy.