Reading Time:
7
minutes
Current Nordstrom Deals:
Celebrate Black Friday + Cyber Monday and enjoy up to 50% OFF everything + FREE SHIPPING. Save an additional 25% off ALL SALE items. No code needed. Shop now.>>
Updated: 7/22/2022 | The Nordstrom Debit Card

I'm a huge fan of the Nordstrom brand. Their products are top-notch, their service is beyond excellent, and their return policy is just mind-blowingly generous. They guarantee satisfaction with all their products which has made them a leading high-end retailer for decades. They will take back anything (with tags and receipt) even if it is worn!
They even offer 2-week price adjustments. If your product happens to go on sale, call customer service or go into a store for a price adjustment. No questions asked! All these perks that help save me money, make Nordstorm one of my most favorite stores to shop at.
On my recent visit to the local Nordstrom, a Customer Service Agent (CSA) informed me of their Nordstrom Debit Card. I am not a fan of signing up for more plastic cards that I have to stuff into my wallet. With some time to kill, I dug further to see if it was worth my time and effort.
UPDATE: The Nordy Club, Nordstrom's Rewards Program has replaced the need for a Nordstrom debit card. You can now give your email or phone number and earn points using any credit card of your choosing. What that also means is that they are encouraging shoppers to sign-up for their credit card options.
>>Read more about the Nordy Club>>
We recommend signing up for the Nordy Club because it's FREE>>
Related: Best Things to Buy During the Nordstrom Anniversary Sale
What is the Nordstrom Debit Card?
Nordstrom debit card is one of the card options in the Nordstrom cardholder family. It is an option for Nordstrom customers who may not want another credit card but instead a card that links to your existing personal checking account at your current banking institution.
At the same time, the card allows you to take advantage of the benefits of Nordstrom's Fashion Rewards when shopping at Nordstrom, Nordstrom Rack, Hautelook, and online at Nordstrom.com.
How do you get a Nordstrom debit card?
The process is very easy! Just approach a CSA at any Nordstrom or Nordstrom Rack store and ask them to open one up for you. You will need your bank routing and account number. I have online banking so I was able to access my account information from my Android phone. You can also provide a voided check if that is convenient for you.
Once approved (which happens in a matter of minutes), you automatically become a Fashion Rewards member and will start earning rewards points towards Nordstrom Notes® that day. Customers who spend $100 or more on their Nordstrom debit card the same day they are approved will also receive a $20 bonus Nordstrom Note.
After you are approved, you will be given a bar code that works as a scannable debit card until your actual Nordstrom Debit Card arrives in the mail within 5-7 business days.
If you don't want to go into the store or can't wait until your next Nordstrom visit, you can apply for the debit card online.
We recommend signing up for the Nordy Club to start earning points now>>
What are the perks of enrolling in the Nordy Club – the Nordstrom Rewards Program?
UPDATE (5/12/2017): Now you can earn points when you sign up using your email or phone number through the Nordy Club, Nordstrom's rewards program. This makes earning points more appealing when you can pay using any form of payment that works best for you.
The Nordy Club (formerly known as the Nordstrom Fashion Rewards Program) is a great way to grow Nordstrom's customer base by allowing people to use credit cards of their choosing. I use a few credit cards that give me 1.5-5% cashback (i.e. Capital One Quicksilver or Chase Freedom for rotating bonus categories) when shopping at Nordstrom.
Nordy Club members also receive a $20 Nordstrom Note via e-mail each time you reach 2,000 rewards points. You earn 2 points per dollar spent at Nordstrom. This is equivalent to 2% cashback.
Download the Nordstrom App to monitor your points and spending, and access your Nordstrom Note via mobile. Notes are redeemable anywhere in Nordstrom stores, including Nordstrom Spas, restaurants, coffee bars, Nordstrom Rack, Hautelook.com and Nordstrom.com. You can combine multiple notes on both online and in-person orders.
In addition to earning rewards points towards Nordstrom Notes (redeemable for merchandise and/or services in Nordstrom stores), there are a number of other benefits that the Nordy Club members receive depending on what membership level you are.
The Nordy Club is a four-level program based on your purchases on your Nordstrom debit card. The more you shop, the more you earn in notes. The cashback value is 2% and only redeemable in notes.
Depending on the level you achieve, you may be eligible for complimentary alterations, access to concierge service, access to purchase exclusive style experiences, invitations to a Private Holiday Shopping Party and other exclusive events including trips and dinners with the Fashion Team.
Depending on your tier, you would also receive early access to pre-shop the highly anticipated Nordstrom Anniversary Sale (NAS). To see more information regarding membership perks, click here.
Nordstrom debit cards can only be used with Nordstrom-related purchases. The Nordstrom credit cards can be used anywhere Visa is accepted, allowing you to earn more and even faster.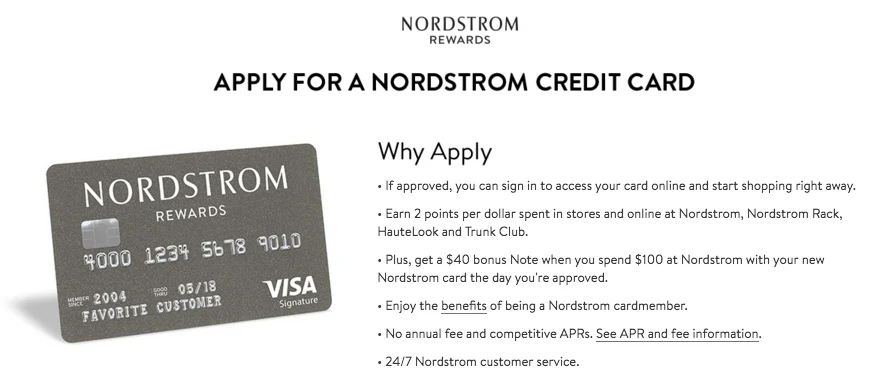 Point Hacking!
Bonus Points Events occur throughout the year and allow Nordy Club members to earn rewards points two to three times as fast for their purchases (see chart below). Depending on your tier, accruing points can mean getting your rewards faster. All members receive a triple point day each month. Higher tier members get multiple 3 point days.
Make sure you receive their e-mails regarding the triple and double point events. They usually occur during the Half Yearly and Annual sales. The sales will appear to pertain to a specific department, however, purchases made from ANY department will qualify for those bonus points.

Related: All About the Nordstrom Anniversary Sale – Is it Worth it?
Customer Returns on a Nordstrom Debit Card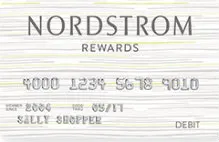 Returns using a Nordstrom debit card are no different than returns using other debit or credit cards. When you make a return using your Nordstrom debit card, the funds are credited back to the linked personal checking account.
The only drawback is that it takes a bit longer if you process the refund using your Nordstrom Debit Card. The CSA advised that I use my actual debit card from my banking institution to make the returns because fees will be credited immediately.
Additionally, if more than one return (or purchase) is made on the same day to the Nordstrom debit card, you will see the total sum of the returns in your bank statement. So don't be alarmed when you see a single large purchase on your billing statement! It might be multiple purchases that were made that day.
One of the best benefits of the Nordstrom debit or credit cards is the opportunity to earn a $20 Nordstrom note if you spend $100 the day you receive your card. That's 20% off your first purchase of $100+.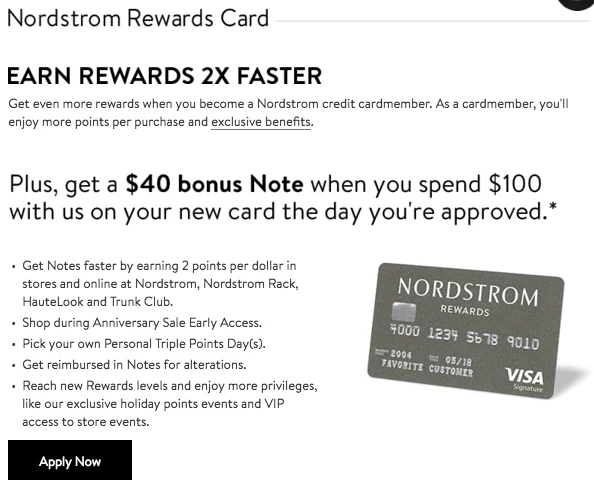 How does the Nordstrom card compare to other credit cards?
This credit card generally performs worse when compared to other cash back credit cards. The only way this card can differentiate itself from the competition is for anyone who takes advantage of days when you can earn more than the standard 2x per $1.
At this point, you can earn rewards rates of anywhere between 4% to 20%. Note that these days happen rarely throughout the year. Since these cards come with no annual fee, there is no reason you can't pair a Nordstrom card with your everyday credit card. At the very worst you can take advantage of a single Triple Point day and the $100 alteration reimbursement.
Bottom Line: Is the Nordstrom a good value?
Once in a while ALL cardmembers will be able to take part in Bonus Point events. These are special days during the year, on which you will be able to earn more points for your Nordstrom purchases. On these days you can be awarded anywhere from double to 10x as many points as you would normally get, that's up to 5% cashback value! View the full calendar of bonus point days by clicking here.
Even though there is no annual fee, I still do not recommend the Nordstrom cards. You're better off using and reaping the benefits of your usual cashback card. I have a Chase Freedom* card that allows me 5% back at department stores in a particular quarter. I highly recommend taking advantage of Triple Point days and maximizing your cashback cards to earn notes quickly.
All in all, the Nordstrom credit cards are nothing spectacular. The card perks are available to all rewards members (even without a Nordstrom branded card). If you have great credit and shop often at Nordstrom (ie. once a month), this card may be for you. In the end, I recommend using a card that earns you the most points back when shopping in the category of department stores and combining it with the benefits of Nordstrom's reward program.
Final Thoughts
We highly recommend signing up for their FREE Nordy Club program so that you can earn rewards and use any form of payment of your choosing.
If you want early access to sales or if you shop at Nordstrom quite often, we highly recommend signing-up for their credit cards to earn points faster.
Head over here to sign-up for the Nordstrom Rewards Program>>
Happy shopping!
*The benefits of Chase Freedom include $150 back after your first $500 purchase and $0 annual fee. Transfer your points to a Chase Sapphire Reserve (CSR) to redeem 50% more of your points when you use it towards travel. The annual fee for the CSR is $550 (was $450) but is so worth it!
Thank you for visiting today! If you found this encouraging or informative, please connect with us on Instagram or TikTok.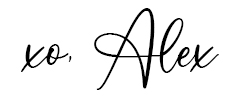 Sign up for our monthly newsletter for updates and more. We promise we won't spam you! Feel free to unsubscribe anytime.
If you're a brand and want to work with us, please visit this page to get in touch.