Reading Time:
6
minutes
Updated: 4/22/2021 | Narcissist Book Recommendations
Narcissism is characterized by a lack of empathy for others, an inflated sense of self-importance, an intense need for attention or admiration, and the quest for control. Individuals exhibiting narcissism or diagnosed with narcissistic personality disorder (NPD) often manipulate or exploit the people around them, so much so that it may be necessary to cut ties and removing yourself from the situation is the only solution.
For all our resources on narcissism and abuse, visit Fuck the Abuser and follow us on Instagram.
Luckily there are resources available to help people navigate their relationship with a narcissist. Whether you choose to remove yourself or remain involved with a narcissist, many of these books will offer strategies to manage expectations, establish boundaries, and maintain a healthy emotional distance from narcissists in your life.
The following list of books on narcissism is helpful for anyone who needs help with dealing with a narcissist, whether it is romantic, familial, or work-related. We hope that you find something valuable from our narcissist book recommendations.
Narcissist Book Recommendations
#1 Psychopath Free by Jackson MacKenzie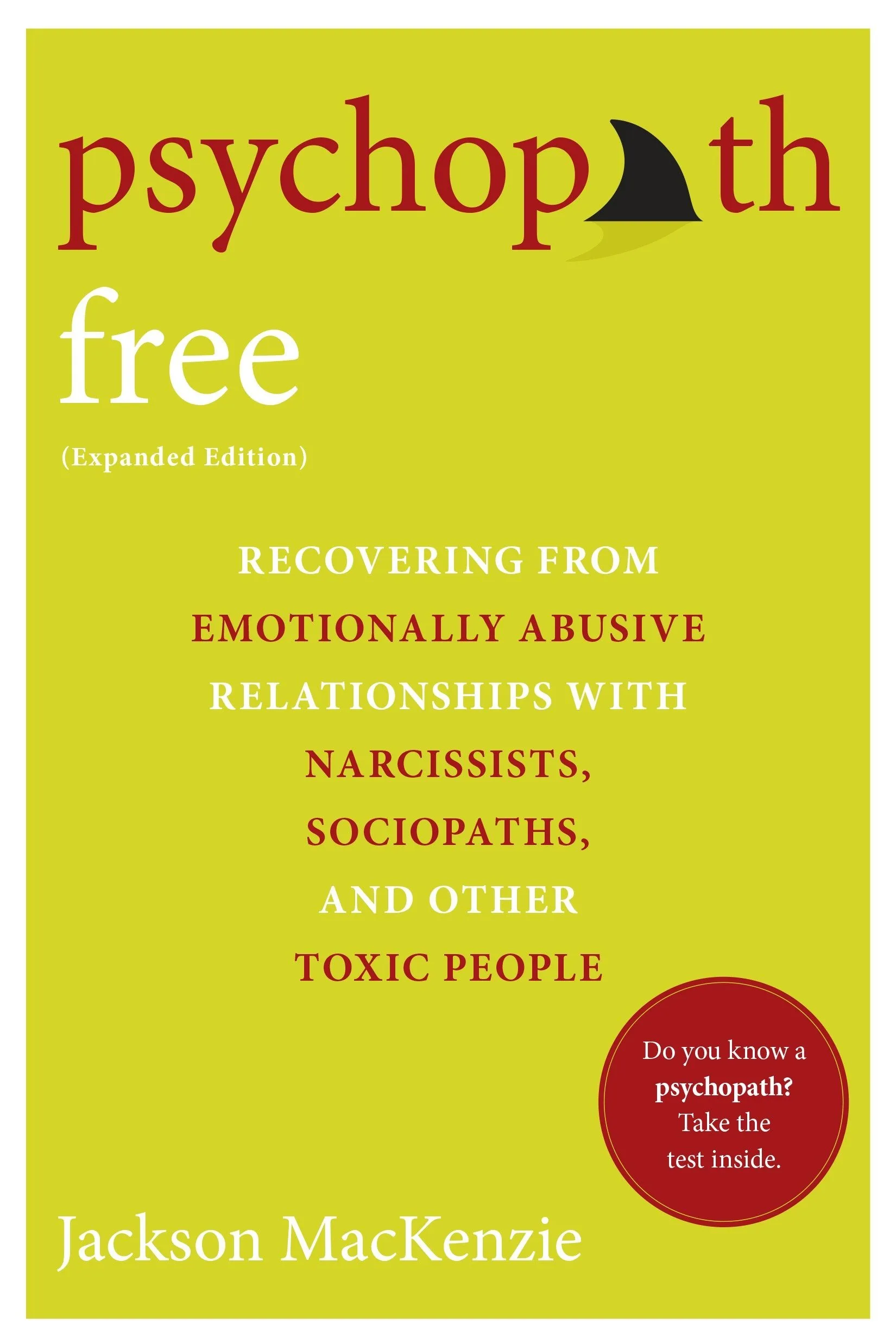 Psychopath Free is a guide for survivors written by a survivor. The book offers hope for healing and thriving after psychopathic abuse. Say goodbye to the chaos, self-doubt, and victimization.
#2 The Covert Passive Aggressive Narcissist by Debbie Mirza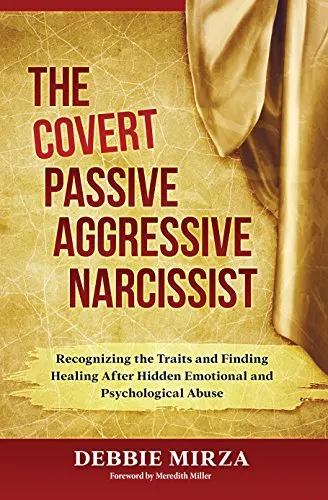 This book unravels the covert narcissist. Covert narcs can be really hard to spot and may seem normal and kind on the outside, but once you get to really know them and challenge their beliefs, you are the source of all their problems. This book offers advice and tips on how to spot a covert narcissist, which some consider undoubtedly the worse kind.
Related: How to Identify a Covert Narcissist
#3 Human Magnet Syndrome by Ross Rosenberg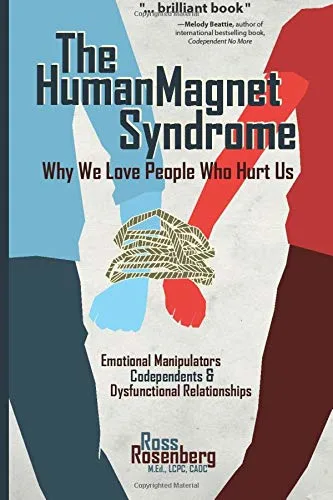 The Human Magnet Syndrome provides a life-changing and brilliant explanation for why patient and sacrificing codependents fall head over heels in love with selfish and self-centered narcissists. Since the dawn of civilization, men and women have been magnetically drawn together into romantic relationships, not so much by what they see, feel and think, but more by invisible forces.
When individuals with healthy emotional backgrounds meet, the irresistible "love force" creates a sustainable, reciprocal and stable relationship. Codependents and Pathological Narcissists are similarly enveloped in a seductive dreamlike state; however, it will later unfold into a painful "seesaw" of love, pain, hope and disappointment. The soul mate of the codependent's dreams will become the narcissist of their nightmares. Readers will better understand why they find themselves hopelessly and painfully in love with partners who hurt them.
#4 The School of Life by Alain de Botton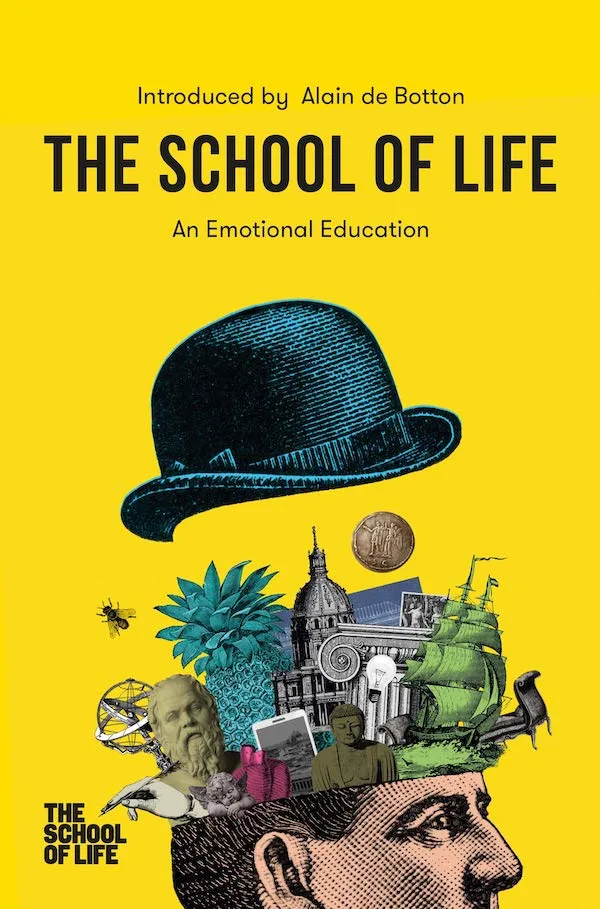 Emotional intelligence affects every aspect of the way we live, from romantic to professional relationships, from our inner resilience to our social success. It is arguably the single most important skill for surviving the twenty-first century. But what does it really mean?
One decade ago, Alain de Botton founded The School of Life, an institute dedicated to understanding and improving our emotional intelligence. Now he presents the gathered wisdom of those ten years in a wide-ranging and innovative compendium of emotional intelligence which forms an introduction to The School of Life. Using his trademark mixture of analysis and anecdote, he considers how we interact with each other and with ourselves, and how we can do better.
#5 The Subtle Art of Not Giving a F*ck by Mark Manson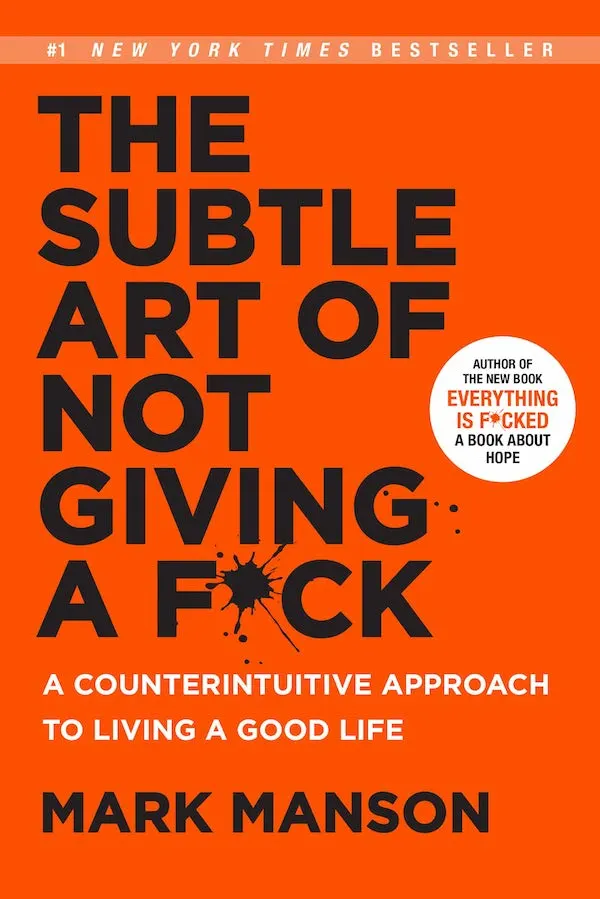 A narcissist thrives on people giving their fucks to them. This book offers tips on how you can stop giving a fuck to those who don't give a fuck about you.
#6 Power: Surviving and Thriving After Narcissist Abuse by Shahida Arabi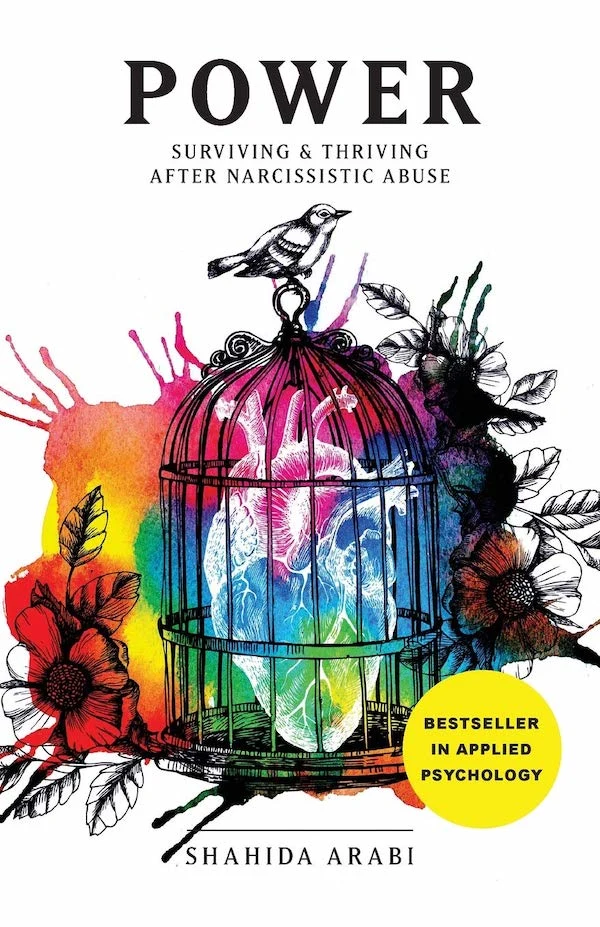 Read a collection of real life experiences from people who have dealt with and survived their narcissist relationships.
#7 Becoming the Narcissist's Nightmare by Shahida Arabi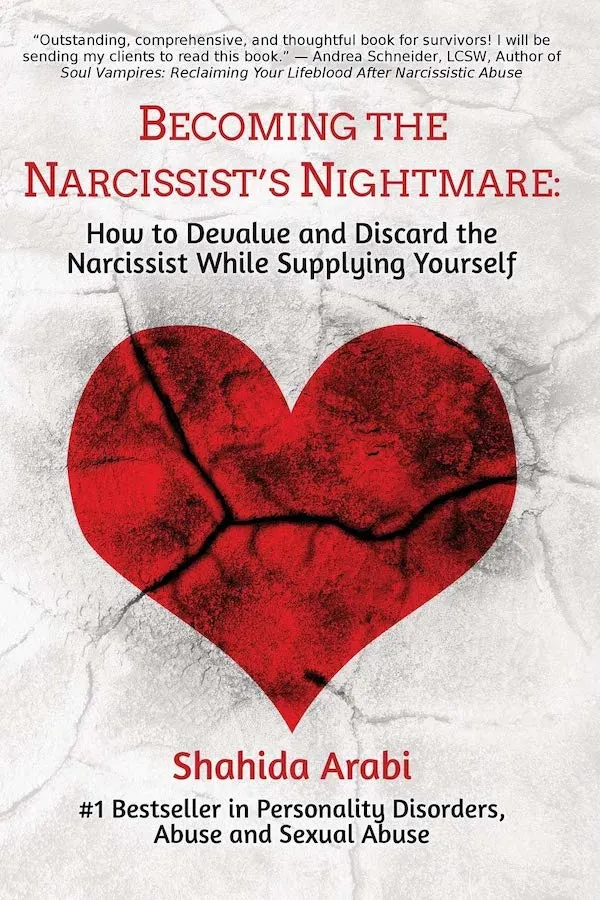 This book is made for those who are currently in an abusive relationship and looking for a way out. The book will offer tips on how you can devalue and discard your narc before they do it to you. Learn the skills needed to regain your strength to leave an abusive situation.
#8 It's All Your Fault by Bill Eddy LCSW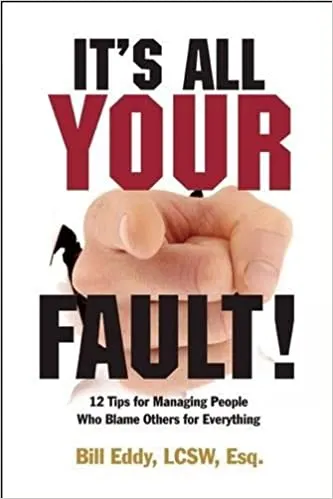 Learn to identify the 5 personality types who will ruin your life. Also includes 12 tips for managing people who blame others for everything.
#9 Why Does He Do That?: Inside the Minds of Angry and Controlling Men by Lundy Bancroft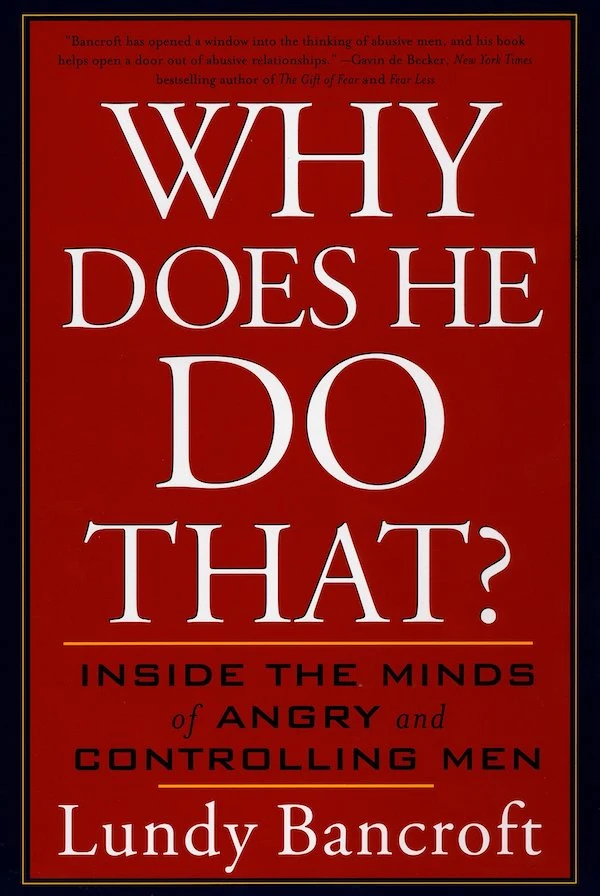 Learn why angry and controlling men do what they do.
#10 Out of the Fog by Dana Morningstar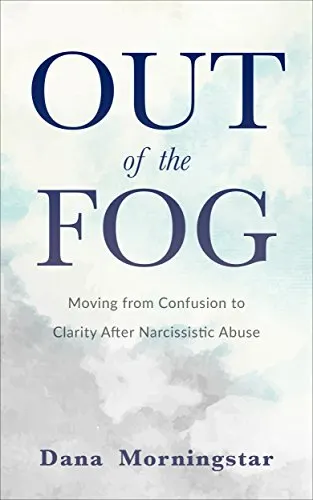 FOG is an acronym that stands for "Fear, Obligation, and Guilt." These three emotions are often at the core of manipulation and are often how narcissists, sociopaths, and other types of emotional manipulators go about controlling their targets. Learn how to identify these tactics and behaviors that fuel your abuser, and learn what you can do to protect yourself from the FOG that abusers often leave their victims in.
#11 Healing from Hidden Abuse by Shannon Thomas LCSW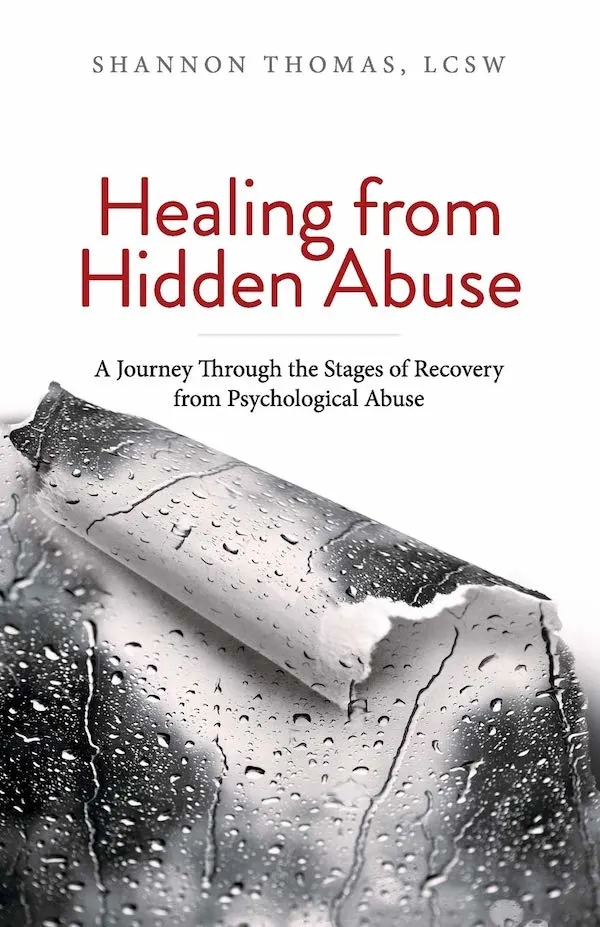 Toxic people are hiding everywhere. They can be within your family, workplace, friendships, relationships, etc. Here are ways you can identify and begin healing from their abuse.
#12 Splitting by Bill Eddy LCSW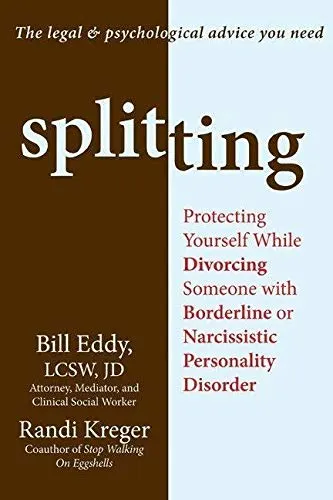 A book for those looking to divorce their narcissist in a safe and protective manner.
#13 You Can Thrive After Narcissistic Abuse by Melanie Tonia Evans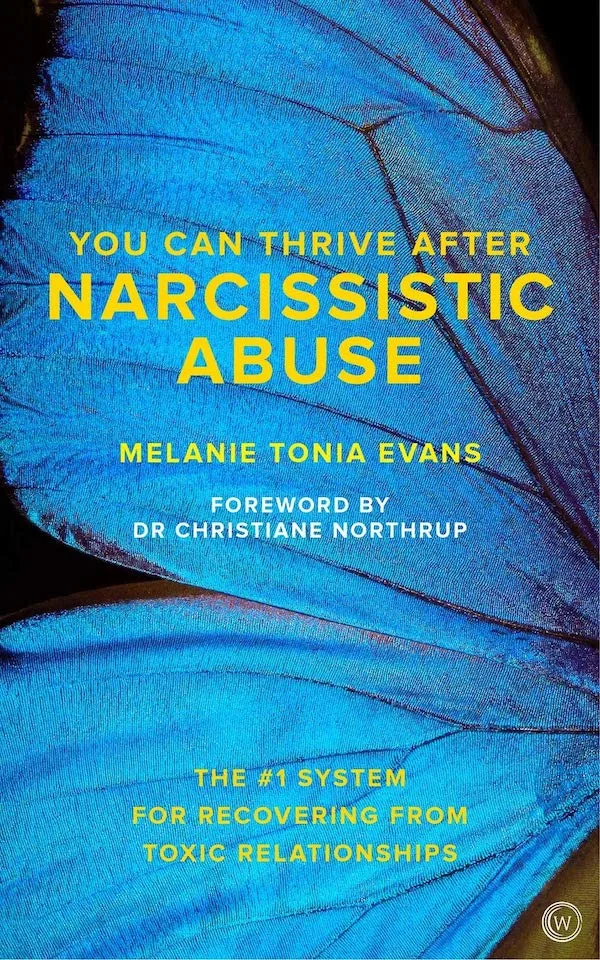 Narcissistic abuse was originally defined as a specific form of emotional abuse of children by narcissistic parents, more recently the term has been applied more broadly to refer to any abuse by a narcissist, in particular adult-to-adult relationships the abuse may be mental, physical, financial, spiritual or sexual.
If you have been through an abusive relationship with someone who has Narcissistic Personality Disorder, you will know that no one understands what you are going through unless they have personally experienced it. Melanie Tonia Evans was abused by her former husband for over five years, it almost took her to the point of no return, at her lowest point she had an epiphany that signified the birth of the Quanta Freedom Healing Technique.
In this book you will learn how to recognize if you are in an abusive relationship how to detach remove yourself from the narcissist's ability to affect or abuse you. Her revolutionary program is designed to heal you from the inside out, and has been proven by thousands of people worldwide.
#14 Stop Walking on Eggshells by Paul T. T. Mason MS & Randi Kreger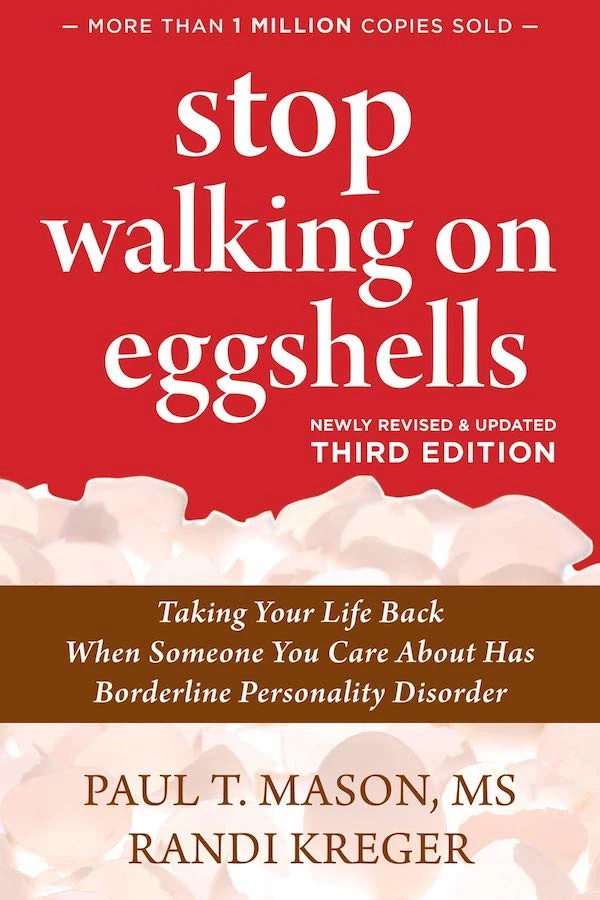 This compassionate guide will enable you to makes sense of the chaos, stand up for yourself and assert your needs, defuse arguments and conflicts, and protect yourself and others from violent behavior.
#15 When Pleasing You is Killing Me by Les Carter PhD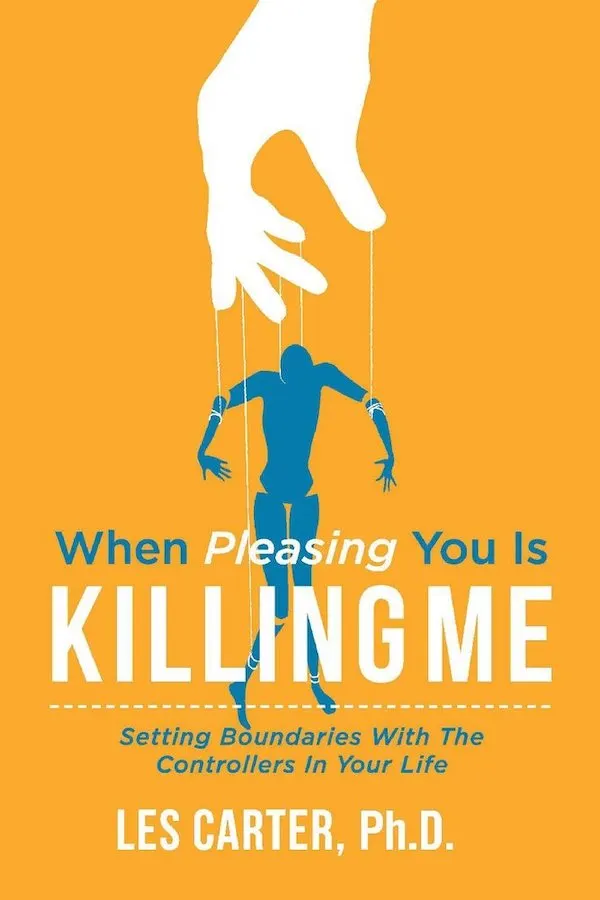 Are you one who likes to keep the peace even when it comes at a high emotional price for yourself? Do your attempts to resolve differences with a controller leave you feeling wrung out and discouraged? Do you sense that your best traits somehow become a disadvantage with an overbearing counterpart? These questions and many more are addressed in this book.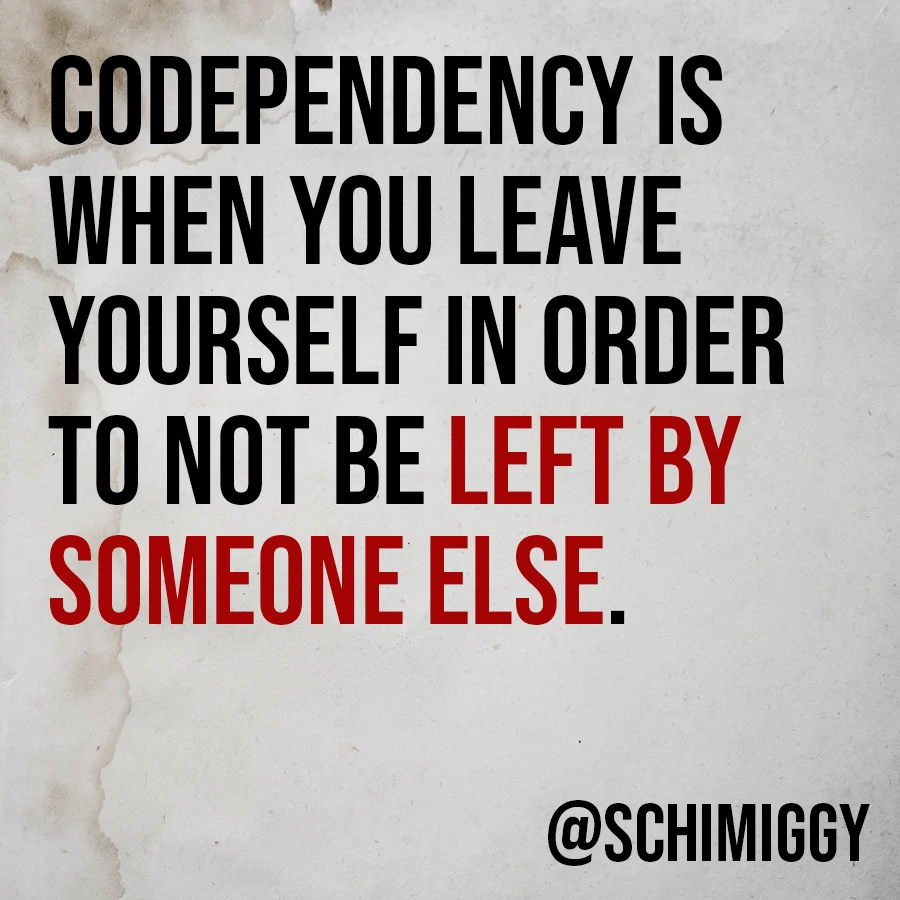 For all our resources on narcissism and abuse, visit Fuck the Abuser and follow us on Instagram.
If you found our Narcissist book recommendations helpful, please share them on Pinterest. Thank you!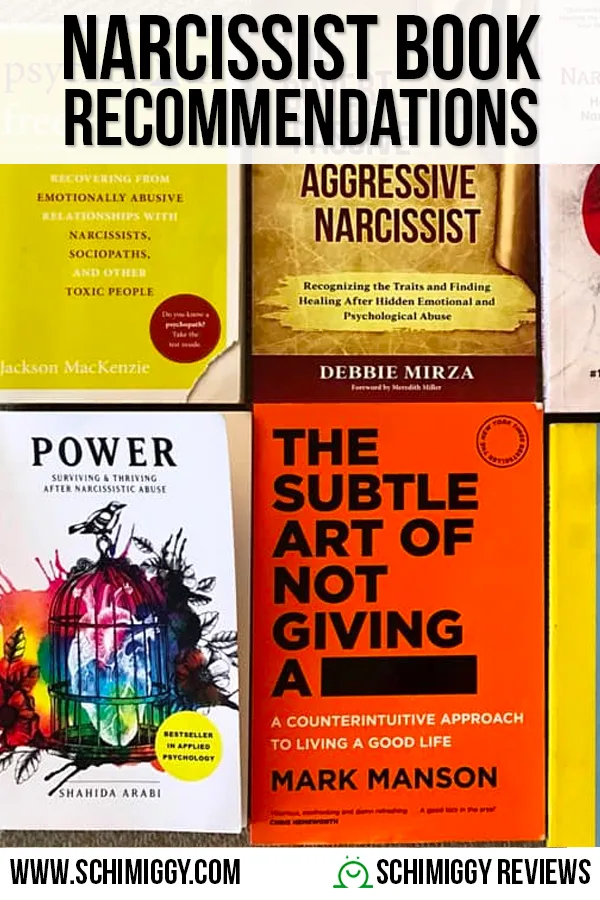 Thank you for visiting today! If you found this encouraging or informative, please connect with us on Instagram or TikTok.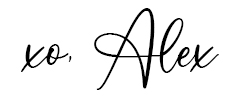 Sign up for our monthly newsletter for updates and more. We promise we won't spam you! Feel free to unsubscribe anytime.
If you're a brand and want to work with us, please visit this page to get in touch.