Reading Time:
3
minutes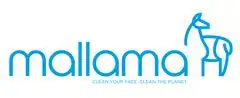 Disclaimer: I received these complimentary products for our Mallama review. As always, all opinions and thoughts are my own and 100% honest.
About Mallama
Mallama makes skincare that is all-natural, so that it's good for you AND the planet. They pride themselves on being a sustainable skincare brand that is good for all skin types.
In 2019, Rishi Sharma launched Mallama with the intention of providing gender-neutral skincare that is both impactful and effective.
Mallama is also a member of 1% for the Planet.
Mallama Review: Unisex Skincare
Mallama sent me their entire skincare line to test on my blog. I was excited to try gender-neutral skincare. Even my partner participated in this review.
I received the following products:
The products are numbered so that you know exactly what order to use them in. The metal packaging is recyclable and can be repurposed. I will probably refill the bottles with other skincare products I use.
Below we'll give a quick review of each product.
Bio-Design Facial Cleanser ($24.99)
The facial cleanser smelled refreshing and lathered really well. We used 3 pumps for our entire face, neck, and decollete. My skin definitely felt clean after use.
Hydrating Herbal Toner ($24.99)
The herbal toner has an orange smell that is delicious!
We spray it onto reusable face rounds prior to applying it to our faces. You can spray it directly onto your face but it will be harder to evenly distribute.
Sugarcane Detox Scrub ($29.99)
We love the detox scrub! It's gentle yet effective with removing blackheads and smoothing out rough skin.
Take a nickle sized amount, add a tiny amount of water and create a grainy paste that exfoliates your face and neck. It leaves our skin feeling clean and refreshed.
We use this 2-3 times a week in the shower.
Vitamin Revival Serum ($29.99)
The revival serum works! The serum absorbs quickly into your skin. We only needed to use a third of the dropper for our entire face and neck. A little goes a long way. After two days of use, we did notice our skin feeling extra silky.
The only thing we did not like was the smell. It has a weird herbal smell that is nothing like the toner. My partner compared it to hot dog juice. We recommend washing your hands after using the serum so that the smell does not linger.
We will continue to use the serum, but hope they do something about that smell.
Green Tea Infused Moisturizer ($39.99)
Another product where a little goes a long way!
We love their green tea moisturizer. It comes in a large jar and absorbs evenly and quickly. It does not have a scent and helps to dissipate the smell of the vitamin serum (whew!).
Where to Buy Mallama
After three days of use, we definitely notice a change in our skin. It feels moisturized and my skin looks very clear! We definitely recommend Mallama products for your daily skincare routine.
Shop for Mallama products from their webstore. Use code SCHIMIGGY for 15% off all your orders at Mallama.
Did you enjoy our Mallama review? Please share it on Pinterest!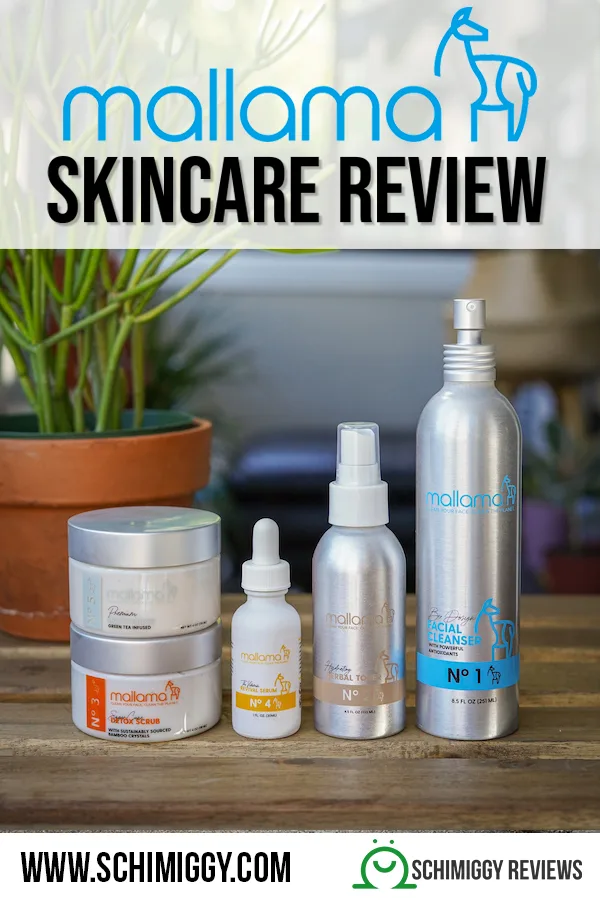 Thank you for visiting today! If you found this encouraging or informative, please connect with us on Instagram or TikTok.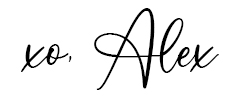 Sign up for our monthly newsletter for updates and more. We promise we won't spam you! Feel free to unsubscribe anytime.
If you're a brand and want to work with us, please visit this page to get in touch.