Reading Time:
4
minutes
Updated: 2/3/2021 | Influencer Marketing Challenges
In recent times, influencer marketing has caught the fancy of businesses because of its many advantages over traditional advertising. According to expert marketers, influencer marketing carries a better punch because it is new and unique besides being exciting and personal. Unlike the standard and easily-recognized marketing-speak of conventional advertising, the content produced by influencers' packs in elements from the personal brand of the influencer and product highlights that makes for a quirky but interesting mix for the target audience. Brands have successfully engaged mega influencers like Selena Gomez and Cristiano Ronaldo have millions of followers to micro-influencers with a follower count of tens of thousands. Despite the success story of innumerable brands with influencer marketing, quite a few problems have become apparent with influencer marketing over time. Eric Dalius highlights some of the most common challenges facing businesses wishing to use influencer marketing:
Identifying an Influencer with the Right Fit with the Brand
To be credible, brands need to employ influencers that have the right fit with the brand image and values. The right profile of an influencer is decided by the target audience. For example, a cosmetics brand would not benefit by engaging a vegan influencer if its product range uses animal products. Similarly, a manufacturer of junk food would waste its money hiring a fitness expert as an influencer. Many brands are swayed by influencers having a massive number of followers but who might not have the right fit with them. Rather, it may benefit them more to look at smaller influencers but who have the followers of the right profile. If you get the brand-influencer match wrong, not only will you waste your budget but also create confusion regarding your brand values among your target audience. It is important for marketers to first understand what the problem is and then go about identifying an influencer that fit the brand values best while being affordable, advises Eric J Dalius. The wrong marketing tactics can not only have an impact on the revenues but also employee morale. Read more on how to motivate employees at https://thriveglobal.com/stories/keeping-employees-motivated-eric-dalius-explains-practical-methods-for-small-businesses/.
Over-Dependence on Influencer Platforms Can Be Problematic, Cautions Eric Dalius
With finding the right influencer being a tough task, many brands choose to use influencer platforms to be able to choose from a marketplace. However, since these platforms offer open access, brands end up competing with each other for influencers for their marketing campaigns and end up driving up the campaign price. If you are willing to forego the convenience of being able to access multiple influencers at one place, you can end up finding better candidates at low price by contacting ambassador agencies or performing a manual search for social media users with a large number of followers that have a gained & who have million sold fit with your brand. By doing this not only can off avoid the not inconsiderable platform fees but also you will be able to negotiate a better package without having to compete with other brands.
Pressure on Affordability
Not so long ago, brands used to be able to engage influencers who would create the necessary content and be happy to promote the product for a very reasonable amount of money, sometimes even for just samples of the products. However, with brands not competing more intensely to hire influencers, the price has shot up to mind-boggling levels. While a top-level celebrity influencer like Kylie Jenner will not blink at charging $ 1 million per Instagram post, many brands find it impossible to hire even middle-rung celebrity influencers due to budgetary constraints. For example, it is not uncommon for a fashion blogger with one million followers to charge around $60,000 per post with extra for social media posts. To counter this, many of the smaller brands are turning to micro and nano influencers who have a far a smaller number of followers but have a higher rate of engagement with their dedicated followers. While these influencers charge much less, they can still be very effective in influencing their followers and boost brand awareness.
Influencer Deception
With careers in influencer marketing becoming increasingly lucrative, it comes as no surprise that some influencers try to dress up their social media engagement and follower statistics to fool marketers. According to estimates, influencer fraud has become so prevalent that as much as 20% of influencers claiming to have followers in the band of 50,000-100,000 have resorted to fraudulent means to artificially jack up the number of their followers and the rate of engagement. To avoid being taken for a ride, not only should you perform due diligence on the influencer but also hold them accountable for their performance. Analyzing the engagement ratio can point out if there is a significant discrepancy between the number of followers and impressions that could indicate that they have purchased followers. Scrutinizing the comments section of their posts will also reveal if there are fake accounts, or bots liking and commenting. Generic or repetitive comments are suspicious as they indicate bot activity. Also, influencers that show a meteoric rise in their follower counts should be reviewed carefully. Regardless of the statistics, you should aim to hire only influencers who post high-quality content.
Conclusion
Influencer marketing will increasingly need to reckon with the fact that in the times to come is that audiences will easily spot the posts that are sponsored and tend to ignore them. With influencers needing to disclose the posts that are sponsored, it has become even easier for social media followers to disregard the posts. The better credibility of micro-influencers or nano-influencers is the main reason why brands are often using them in preference to celebrity influencers. Not only are the micro-influencers more economical to work with but typically their engagement rates are way above that of the large influencers. Another challenge many brands are facing with influencers is the disruption that is associated with an influencer becoming embroiled in controversy. While due diligence of the past behavior is no guarantee that the influencer will not get into trouble later on. Brands should spell out their expectations and standards of behavior while representing them, and also keep a sharp eye out to nip any emerging issue.
If you found our influencer marketing challenges helpful, please share it on Pinterest. Thanks for your support!
Thank you for visiting today! If you found this encouraging or informative, please connect with us on Instagram or TikTok.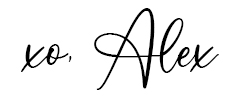 Sign up for our monthly newsletter for updates and more. We promise we won't spam you! Feel free to unsubscribe anytime.
If you're a brand and want to work with us, please visit this page to get in touch.