Reading Time:
6
minutes

About L'URV
L'URV Activewear is women's luxe sportswear line based out of Melbourne, Australia. Created by designer and former athlete Libby Pettit, L'URV is known for their bold paneled designs and performance fabric that will support your workout while making you look fierce.
If Beyonce weren't wearing her Ivy Park activewear, you bet she would be wearing L'URV.
Since 2012, L'URV has offered a complete variety of activewear pieces to outfit the modern woman. I especially love their moto and color block inspired pieces.
When they released the I'm On Clouds leggings, I was beyond stoked and bought the set without hesitation. I am so glad I did! Check out our L'URV review below for details on their newest release!
L'URV Review: I'm On Clouds 7/8 Legging and Bralette
#1 Size: Per the L'URV size guide I initially chose a size MEDIUM to try. The medium legs fit me well, however, the waist was extremely loose.
I then sized down to a SMALL for a more compressive fit and the waist fit perfectly.
Usually, I am a size MEDIUM in L'URV but in this particular pant, I had to order my TRUE SIZE.
For this particular silhouette, I recommend going against their sizing chart and ordering your TRUE SIZE in the I'm On Clouds 7/8 leggings. I am a size 6 in Lululemon for sizing reference.
I ordered the sports bra in my true size as well. I am a size 8 in Lululemon bras and needed a MEDIUM in L'URV.
The fit was compressive and had great lift/push-up for the gals. The quality is on par with Lorna Jane activewear, who also makes some of my favorite bras and is also based out of Australia.
#2 Style: L'URV Activewear makes an entire line of products for women. Products include leggings, crops, tanks, bras, jackets and even accessories and yoga mats. Based on this review, I would definitely give their other products a try.
#3 Inseam: The size SMALL leggings have a 26″ inseam. I felt this inseam was short for a 7/8 length pant.
#4 Rise: The leggings come with a high rise fit sitting .5″ under my navel.
#5 Waistband: The I'm On Clouds leggings come with a tall, v-shaped waistband with a scalloped hem. There is seam at the waist opening and along the sides of the waistband. The waistband seam allows the leggings to stay put throughout your activity.
The waistband measures 3.75″-4.5″ at the shortest and tallest lengths respectively. The scallop detail is sewn into the waistband seam. I did experience some rolling over during practice but as soon as I stood upright, it went back to place.
#6 Fabric
Fabric Content: Fabric is a 73% Nylon and 27% Spandex blend.
Fabric Feel: The fabric feels like swimwear. It has a firm and slick feel, similar to K-Deer, Lorna Jane, Werkshop, Onzie and Running Bare fabrics.
Fabric Performance:

Quick drying and dry wicking
The fabric has 4-Way Stretch and contours to the body.
Fabric is very compressive.
Fabric is very slick but durable. I would wear these for higher impact sports as the fabric does not offer traction in crow/bakasana, tree pose, etc.
The fabric does not PILL, however, it does seem abrasion sensitive. Avoid rough and abrasive surfaces (i.e. limestone, brick, velcro, etc.) to maintain the smooth surface of the pant.

Opacity: The bottoms were 100% Opaque (not see-through). I wore black underwear underneath my leggings, did some forward folds and didn't see anything.
Fabric Features:

Scallop detail at waistband and leg opening.
Gold L'URV logo printed on the back of the waistband.
#7 When to Wear: L'URV Activewear is great for all sports. I love how compressive and high quality the fabric is. It's great for both low and high impact sports. I would even wear these to lounge around.
#8 Cost: Leggings cost $95 USD. They do offer sales often, you would just have to pay shipping from Australia which can range from $15 AUD (to New Zealand) to $25 AUD (everywhere else internationally).
Buying through their Australian site does allow you to take advantage of the currency conversion rate.
#9 Gusset: The I'm On Clouds leggings have a + shaped gusset constructed with a flat fell seam. The gusset did not have an effect on my performance.
#10 Stitch Seam: Flat fell seams are used throughout the legging.
#11 UPF Protection: Not disclosed.
#12 Made in China.
#13 Care Instructions: I recommend washing these leggings in mild detergent by machine or hand and keep them separate from colors. Afterward, hang to dry on a foldable drying rack such as this one.
If you're concerned about microplastics leaking into the ocean, consider buying GuppyFriend. GuppyFriend is a laundry bag that prevents 90% of microplastics from leaking from our activewear and into our oceans, which fish and sea organisms then ingest.
You can find GuppyFriend bags at Patagonia and REI.
Should I Buy L'URV?
We highly recommend the I'm On Clouds 7/8 pants by L'URV. The scallop hems are adorable and the quality is very great. Per our L'URV review, we recommend sizing down in this particular style.
I L'URV the scalloped detailing at the waist and leg opening of the pant. The construction of these leggings was a solid A+.
The fabric was a bit slippery for yoga, but I would definitely still wear them as it would improve my core exercises. I'll also definitely be wearing them casually as part of my daily wardrobe.
Where to Buy L'URV
We're glad you enjoyed our L'URV review. Here are some retailers you can shop for L'URV at.
L'URV also offers a fitness professional program!
If you have a fitness certification, complete the application and upload your certificate to get 25% off all L'URV orders. Shipping rates will be from Australia and range from 15-25 AUD.
If you enjoyed our L'URV review, please share it on Pinterest. Thank you!
Thank you for visiting today! If you found this encouraging or informative, please connect with us on Instagram or TikTok.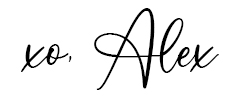 Sign up for our monthly newsletter for updates and more. We promise we won't spam you! Feel free to unsubscribe anytime.
If you're a brand and want to work with us, please visit this page to get in touch.