Reading Time:
5
minutes
Traveling by plane is considered safe, and it is more comfortable than other ways of traveling. However, a long flight is not everyone's cup of tea. It can be said that no one wants to be on a plane for hours. A long-haul flight can extend beyond six hours, and nobody can sit for that long in a single seat.
If you're going to get on a long flight, then you should consider taking some essential things with you. These long flight essentials are going to help you in various ways. Paying attention to this shared information can make you enjoy your time on a flight.
However, this article is sharing valuable information that must be delivered to every person who does not like long-haul flights. There are some instances which show that traveling by plane is unavoidable sometimes since one doesn't have any other option. If you don't want to take a long flight, then you should consider reducing physical and mental tiredness by doing the right things. Therefore, six things that you need to pack for a long and hectic flight are as follows:
#1 An Under-Seat Bag
Some people advise you to take a portable charger, tablet, headphones, and e-reader with you on a long flight. However, you shouldn't focus on these things. Instead of taking these couple of electronics, you must consider taking an under-seat bag with you. This bag can be used for various purposes, and you can access it anytime.
If you cannot live without electronics, then buying and taking the under-seat bag is beneficial for you. Moreover, this bag can also carry other flight essentials, which are going to be discussed in this article. This bag must be number one on your list since it can save your day.
#2 Entertainment
Don't trust the entertainment that you're going to get because there's no guarantee that you will like the movies or songs which are provided in a plane. You must take your entertainment with you. You will not have to take a laptop or anything; instead, bring your tablet. On your tablet, you can watch your favorite rom-com or listen to your favorite songs.
Moreover, magazines or an unfinished book can also be brought on a long flight. If you're not into electronics, then a book or magazine is a better option. Furthermore, entertainment can help you to reduce tedious and hectic flight.
#3 First Aid or Medication
Forgetting first aid or medicine is the worst thing that can happen to you. It is still unclear why people don't consider medications important. Air hostesses and hosts have witnessed that most people face problems because they never bring medications with them. If someone doesn't take medicines with them, then they are more likely to suffer from physical and mental torment.
You should put medications in your bag because they are going to save your life. However, first aid doesn't mean a bandage. First aid could be an emergency medicine. For instance, if you have diabetes, then you should keep insulin with you. On the other hand, if you have some allergies, then you must visit your doctor before getting on the plane.
Another reason to bring medication is that food served on long flights can trigger certain allergies. It's best to be prepared than sorry.
#4 Comfortable Clothes and Shoes
Uncomfortable and tight clothes can cause discomfort and body aches. Therefore, consider wearing some loose and comfortable clothes. Denim jeans must not be worn on the plane because it can stop blood circulation to your legs. Moreover, it must be kept in mind that wearing loose fit can help your body breathe, and makes your body relaxed and calm.
Moreover, shoes must be comfortable as well. Heels or formal shoes can cause pain in your feet. Wrong shoes also cause headache, since there are some pressure points in our feet which have a significant effect on our brain. Next time you're getting on a plane for a long flight, you should consider wearing comfortable clothes and shoes.
Furthermore, you can also take some slippers with you as well. Some doctors even suggest you go shoeless on the flight since it healthier for you. Some flight attendants will appreciate you if you're not wearing shoes on the plane.
#5 Travel Pillow
Sleep is essential for you when it is a long flight. Some doctors even suggest you take some sleep aids to reduce stress, anxiety, and physical tiredness. Taking some sleeping pills is not a bad idea.
However, if you don't have any trouble sleeping on the plane, then you shouldn't take any sleeping pills. Instead of taking sedatives, you can take a travel pillow with you because you will face problems sleeping without a travel pillow.
Standard airplane headrests can cause muscle soreness because they are often not supportive enough. A travel pillow can be handy and help you sleep without causing any pain to your neck muscles.
You can easily find various types of travel or neck pillows. They are available in every size, and you can find a perfect fit on the internet. Moreover, investing in a neck pillow can be very beneficial since you can even give this to someone as well.
#6 Earplugs
Earplugs can help you to sleep well because you never if there is a baby on the plane. Some people often complain about the babies on the flight since babies can disturb one's sleep. If you want to have a sound sleep on a long flight, then you should consider taking earplugs with you.
These earplugs will reduce noise, and you won't hear a baby's cry.
Moreover, a couple having an argument sitting next to you can also disrupt the sleep, but now earplugs will cancel all of those noises. If you don't have earplugs, then you should buy it. Click here to visit DoctEar because this online retailer will let you know about earplugs and you will be able to find earplugs for yourself.
These long flight essentials must not be ignored because these have helped many people over the years, and you can also get some benefit from them. Just pay attention to this information, and you're good to go.
If you enjoyed this post, please share it on Pinterest! Thank you!
Author Bio: This article is written by Katherine Joseph. She has been wearing hearing aids for over twenty years and still is a veteran of the audiology industry. She gives a holistic view of the hearing aid industry and the equipment available at https://doctear.com/.
Thank you for visiting today! If you found this encouraging or informative, please connect with us on Instagram or TikTok.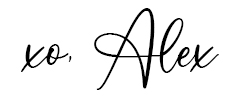 Sign up for our monthly newsletter for updates and more. We promise we won't spam you! Feel free to unsubscribe anytime.
If you're a brand and want to work with us, please visit this page to get in touch.