Reading Time:
4
minutes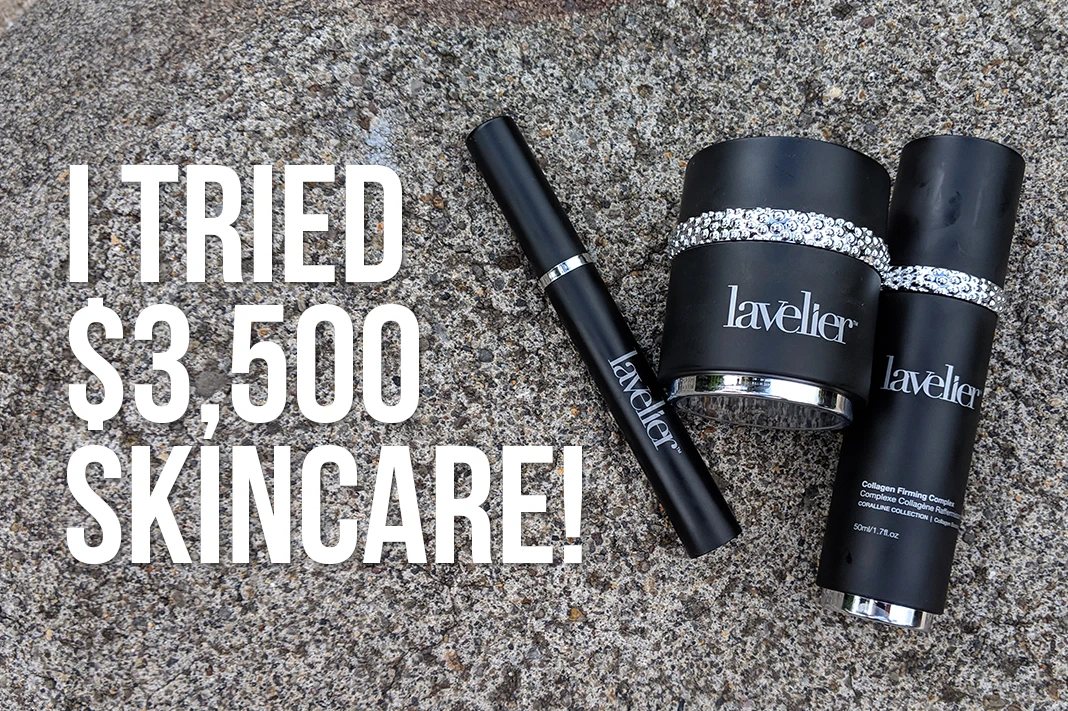 Update 11/21/2019: Wow! People have opened my eyes to how shoddy their brick-and-mortar business practices are. You can scroll all the way down to the comments section and read about other people's experiences about Lavelier.
At this rate, I would probably steer clear of the brand and avoid their in-person associates at all costs. ????????
---
I tried $3,500 skincare products! ????
You might be asking why? And thinking, "that's a hefty down payment for a car!" or "I could buy 3 laptops with that money!" Lavelier reached out to me to review their Coraline Collagen Collection. What did I think of the products? Read on to see how my epidermis fared during my 10-day skincare trial.
When the weather turns cold and rainy in Seattle, my partner and I book a trip to someplace tropical where drinking out of coconuts and wearing sandals are a daily ritual. This time we went to Costa Rica with our friends to celebrate birthdays and escape the cold. As I get older, I can feel my skin getting older too. I've read about the importance to skincare, but when you're always on the go, it's hard to fit in skincare unless it's easy.
About Lavelier
Lavelier helps your skin recover from the summer's UV rays, while also preparing it for the colder temperatures and drier air that comes with winter. Lavelier harnesses the restorative powers of the ocean for all your skincare needs. Featuring antioxidant-rich Corallina Officinalis (Coral Seaweed) & the healing properties of marine botanicals. No corals were harmed in the making of Lavelier products.
Below is a review of each of the products I received from Lavelier.
Review of Lavelier's Coraline Collagen Collection
My skin is generally dry. In the Fall/Winter, my skin gets very dry and I develop seasonal eczema. I would not say my skin is sensitive, but it does require a lot of care if it wants to remain youthful. My current daily regimen (when I remember to do it) is:
Morning: Clean > Serum > Moisturize
Evening: Clean > Face Mask (overnight or 10-15 minutes) > Moisturize
I rarely wear make up (up to 5 times a year) and most of the time, just rinse my face with shampoo water in the shower. I know, it's bad. I'm taking this time to review Lavelier to make a behavioral change on how I care for my skin.
Coralline Collagen Boosting Masque
The masque is recommended once a week. The masque is worn for 10 minutes and is meant to improve elasticity in the skin while preventing premature aging. The jar comes with an applicator wand to make product removal easy and controlled. The texture is similar to a clay paste and applies smoothly. The masque has an iridescent color to it. The product does leave a soft skin sensation after washing off. They recommend using it in conjunction with the Collagen Firming Complex for best results. This product cost $1,500.
Collagen Firming Complex
The soluble collagen and hyaluronic acid in this daily moisturizer absorbs instantly. It creates a soft skin feel sensation and keeps me hydrated all day. Did I feel it was exceptional compared for my current AVEDA cream? Not really. I am sure this product is improving my skin in ways I cannot discern. This face cream costs $1,000.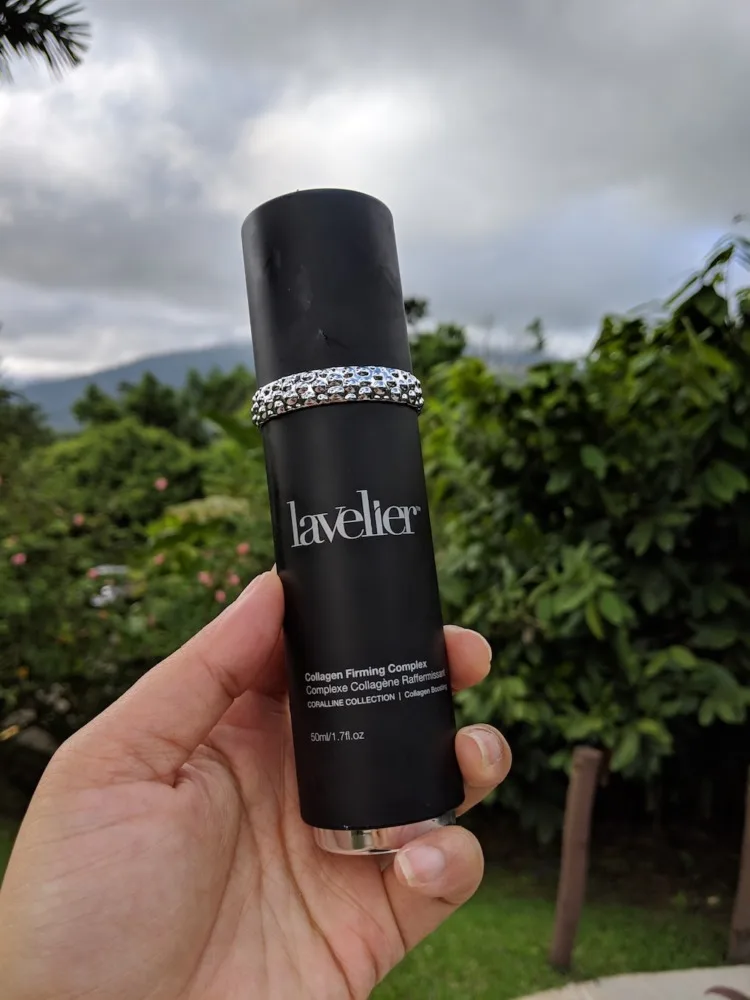 Rapid Eye Collagen Contour
This was probably my FAVORITE product in the collection. My eyes literally tightened with each application. The acetyl hexapeptide-8 in the product creates a plumping effect to get rid of dark circles and smooth out eye wrinkles. It feels like instant Botox. I tried it on other areas of my face and felt the same tightening sensation, however, I'll stick to the eyes for now since it seemed to work most effectively in that area. This eye cream costs $1,000.
Was Lavelier Worth It?
I am still not sure. I am not one to invest $3,500 in anything beauty related. My last beauty splurge was Lasik surgery for $1,500 (which is life-changing and something I HIGHLY recommend). Does my skin feel better? Yes, it does! 10 days with Lavelier actually made my skin feel healthier and more youthful. I recommend it based on the results I experienced, however, I can't recommend other products that would produce the same results for less $$$.
If you're able to splurge on Lavelier, I would recommend it. If it's not within your budget, I recommend consulting with a dermatologist and beauty consultant for products appropriate for your skincare goals and budget.
Thank you for visiting today! If you found this encouraging or informative, please connect with us on Instagram or TikTok.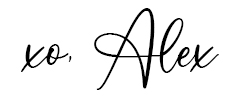 Sign up for our monthly newsletter for updates and more. We promise we won't spam you! Feel free to unsubscribe anytime.
If you're a brand and want to work with us, please visit this page to get in touch.