Reading Time:
4
minutes


What is LAAIN?
Before we delve into our LAAIN review, let's go over the company background.
LAAIN is a London based athletic wear brand founded by Tamara Rothstein and Sheila McKain. They aim to create a range of fashion sports wear for the busy lifestyle of the multi-faceted modern woman.
LAAIN offers high-end sportswear by combining classic elements of a sporting wardrobe with paired-back minimalism and luxury fabrics, cut suitably for ease and sophistication in outfits for both during and after exercising. Many of LAAIN's pieces are solid with minimal accents, or strategically placed color blocks to give it a crisp and clean look.
I first noticed LAAIN on Carbon38. I checked LAAIN's website and the collection did not look as appealing as Carbon38 made them to be in their latest email campaign. I saw the nude leggings on the model and they looked amazing!
LAAIN Review: Tamara Side Piping Leggings
I've been looking for nude leggings that won't make me look naked. I love the bare minimalistic look seen in sexy photoshoot and magazine ads. Every time I fathom trying nude leggings I think about the People of Walmart. Last thing I want to see is my bum in a Buzzfeed article.
How do I pull off nude leggings?
I saw LAAIN's feature on Carbon38 and decided to give it a try. Their free returns policy made it easy to give this experiment a go.
I chose the Tamara Side Piping Legging ($176). The model looked amazing and I wanted to follow suit.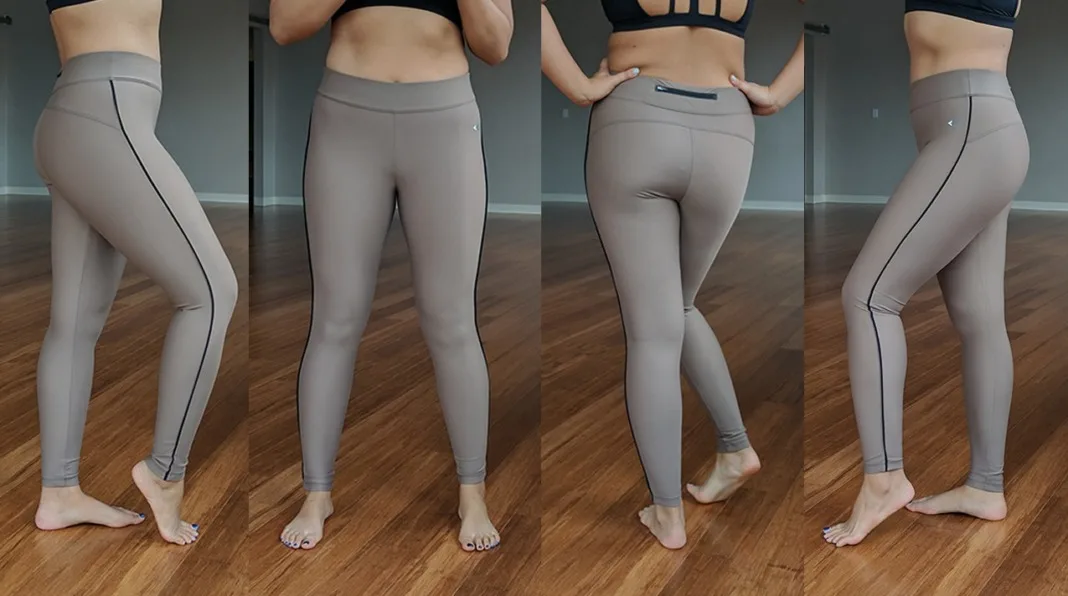 #1 Size: Per their size chart, I tried on size medium. The medium fit me perfectly. I am a size 6 in lululemon for size reference.
#2 Style: LAAIN makes ankle length leggings and shorts. They also make tops (many which are half-zips) and sport bras.
#3 Inseam: The inseam is 28″ and ends right under my ankle. The length offers ankle breathability.
#4 Rise: The rise is high and top of the waistband sits over my navel. I am 5'5″ for reference. The rise from the crotch area to my belly measured 8.75″.
#5 Waistband: LAAIN leggings come equipped with a tall elastic covered waistband measuring 3″. The waistband also has a zipper pocket in the back, making the pant great for running or weight lifting.
#6 Fabric:
Fabric Content: 80% Polyeurethan and 20% Elasthane
Fabric is 100% opaque and not white backed.
Fabric has a cire (shiny) look.
The style looks very simple and clean. There are only two colors on these pants (nude and black).
The fabric has 4 way stretch and contours to fit the body.
Fabric is very lightweight and dry wicking.
#7 When to Wear: These leggings are great for wearing to the gym, casually and for running.
#8 Cost: The Tamara leggings cost $176, however LAAIN leggings can cost as much as $212! They're a hefty investment but so far the quality is proving that the price tag is worth it.
#9 Gusset: The LAAIN gusset is very unique. It's a floating piece of fabric that is sewn into the pants using a plain seam (see image below). It looks peculiar but performance-wise, it's pretty sound.
#10 Stitch Seam: Overlock seams are used throughout the leggings.
#11 UPF Protection: Not disclosed.
#12 Made in Lithuania.
#13 Care Instructions: LAAIN advises to warm wash and hang dry. I still wash in cold water and hang dry. I use gentle and eco-friendly detergent.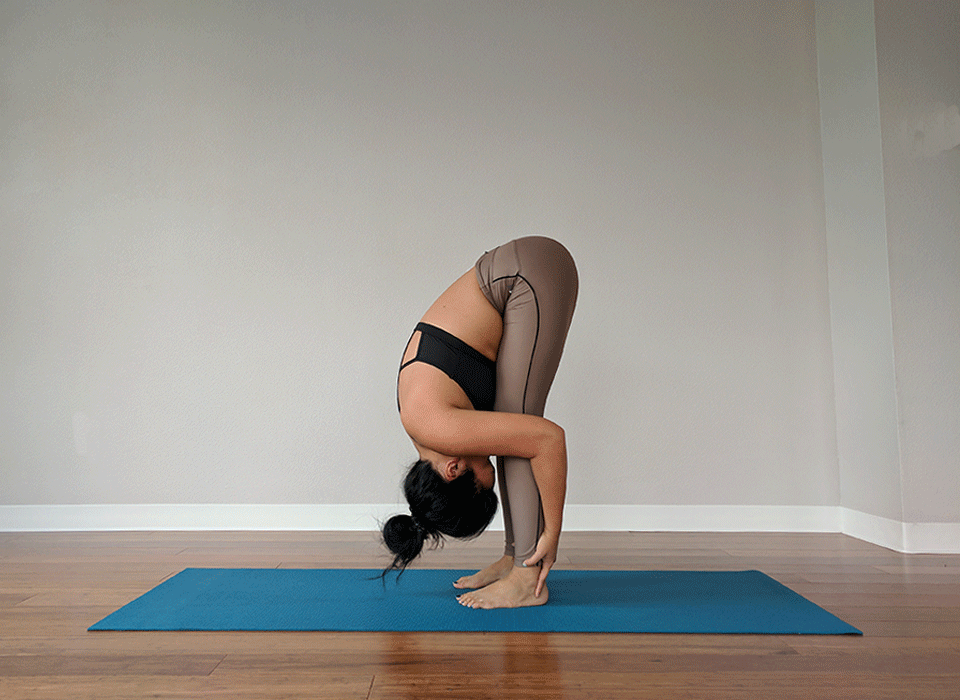 Should I buy LAAIN?
Definitely invest in LAAIN if you've got the money and you want high quality fabric and performance. The designs aren't very exciting and very simple. I would also recommend LAAIN if you're into the minimalist look.
We hope that this LAAIN review was helpful. Scroll down to shop LAAIN from our favorite retailers.
Where to Buy LAAIN?
LAAIN
Carbon38 – Use code SCHIMIGGY to get 15% off your first two orders!
The Outnet (up to 55% off)
Thank you for visiting today! If you found this encouraging or informative, please connect with us on Instagram or TikTok.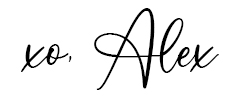 Sign up for our monthly newsletter for updates and more. We promise we won't spam you! Feel free to unsubscribe anytime.
If you're a brand and want to work with us, please visit this page to get in touch.