Reading Time:
3
minutes
Besides their flawless skin, one thing that most Koreans are known for is their preference for minimalist makeup.
If you look at any Korean, whether in real life or your favorite dramas, you'll notice the trend: light, subtle makeup that enhances a person's features. Even when they get more playful with colors in their beauty product, there is still something soft yet pretty about the overall look, and always, the glass skin shines through. After all, when you have skin that radiant, who would want to hide that away?
Korean Beauty Industry
Korean beauty has always been a driving force in the skincare and cosmetics industries, though it was only in recent years that other cultures, especially people in the west, took notice. It also helps that they are readily available around the world, with K-beauty cult classics—often with eye-catching and cute packaging—popping up on famous makeup and beauty counters around the world, as well as online stores that ship internationally.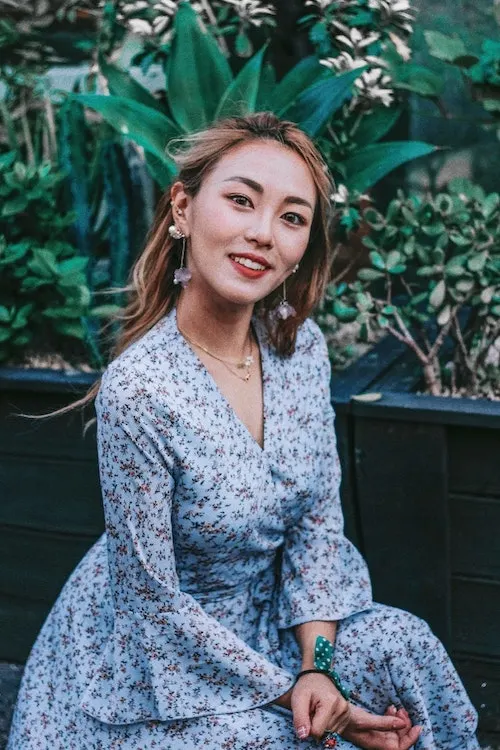 How to Get the Korean Makeup Look
When you're ready to explore the world of K-beauty, there are ways you can achieve that distinct minimalist makeup look in just a few short steps:
Face
The blemish balm (BB) cream is one of the products that readily comes to mind when talking about K-beauty. Korean brands have perfected the formulation of this product to provide enough coverage for your skin to cover up imperfections while also adding moisture, and in some cases, protecting from the sun.
One of the trusted brands that both Koreans and foreign customers love is Sulwhasoo. Each product strives to restore balance and create harmony in the skin, which embodies the principle that has made K-beauty so popular.
The Snowise Brightening Essence BB Cream is a tri-functional product that brightens, tightens, and protects your skin. It contains white ginseng to give you that illuminating glow, as well as white cloud grass to defend your skin against light and heat. These ingredients also improve the appearance of wrinkles and fine lines. The light-reflective powder gives a smooth finish for that ultimate Korean look. You can choose from two colors, depending on your skin tone: Blooming Beige and Natural Beige.
Eyes
Next to the skin, the eyes are often the main focal point for K-beauty, with most Korean women having a penchant for lining their eyes. However, unlike most western beauty trends, the objective here is to enhance the eyes subtly, not to change their appearance or size drastically.
Among Koreans, the pen liners are a favorite, especially the ones that are fine-tipped, which allows them to create thin lines.
Just like everyone else in the world, they also never leave the house without defining their eyebrows to complete their eye makeup routine. They prefer to draw thick, straight lines without emphasizing the arches, a beauty hack that helps take years off your face. Sulwhasoo's Eyebrow Protector pencil enables you to get this look quickly by letting you draw natural-looking strokes.
Cheeks
Koreans also popularized the sought-after Asian glow, a makeup look that involves adding a soft sweep of dewy color on your forehead, along the bridge of your nose, and the chin, aside from your cheeks. This product works in giving a more natural radiant, glowing effect to the face, but be careful not to overdo it!
Achieve this look with the Sulwhasoo Radiance Blusher, which comes in Pink and Coral variants. This satiny-soft powder blush also has a pearlescent finish that gives a healthy, sheer flush where you need it.
Lips
While Koreans are no strangers to a bold red lip, you'd find they often go for softer lips, usually in creamy shades of berry or coral. If you want to go full-on K-beauty though, finish off your Korean makeup look with gradient lips, which start with a darker color on the center of your lips, gradually fading out at the edges in a deliberate, smudged-out look.
Play around with one or two colors from Sulwhasoo's Essential Lip Serum Stick for a K-beauty look straight out of your favorite dramas. This product was Song Hye-Kyo's lipstick in the 2018 drama series Encounter. These lipsticks have Camellia oil and safflower complex that packs on additional moisture, while the Apricot kernel oil and elastic compound leave lips looking plump.
Final Thoughts
Korean makeup emphasizes subtly enhancing or highlighting your natural charms without changing your appearance drastically. With cosmetic brand Sulwhasoo, anyone can achieve that distinct Korean look, with products that provide enough coverage and pigment with the added benefit of nourishing your skin through its natural ingredients.
Thank you for visiting today! If you found this encouraging or informative, please connect with us on Instagram or TikTok.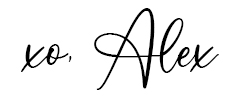 Sign up for our monthly newsletter for updates and more. We promise we won't spam you! Feel free to unsubscribe anytime.
If you're a brand and want to work with us, please visit this page to get in touch.