Reading Time:
3
minutes
Updated: 9/8/2022 | Kaitlyn Dylana Chapman SCAMMED Me
I hate when people fuck with me. And I especially HATE when people fuck with my money.
What Happened?
On July 5th, 2022, I purchased a $213 gift card to Selkie from Kaitlyn Dylana Chapman (e-mail: kaitlyn.dchapman@gmail.com) through a Selkie Facebook group.
She posted in a Selkie Facebook group that she needed money to "take care of her mental health." I offered to buy it right away because I always buy Selkie products and figured I could help her out.
I went to use the gift card on August 10th and saw that only $84 was left on the card. Initially, I was confused and as I dug further, I became pissed.
I found out she WON a $1,000 Selkie gift card. She used her mental health as an excuse to con me. FUCK THAT.
She has since deleted that post offering her $213 gift card and blocked me on Facebook. So I definitely know she intended to scam me.
The Paypal Transaction Statement
I paid her for the gift card on July 5th. Here is the Paypal transaction statement. I had to pay her in CAD because she is Canadian and from Ontario.
Below is our Facebook conversation. I am in blue. You'll see the text "This person is unavailable on messenger" because she BLOCKED me.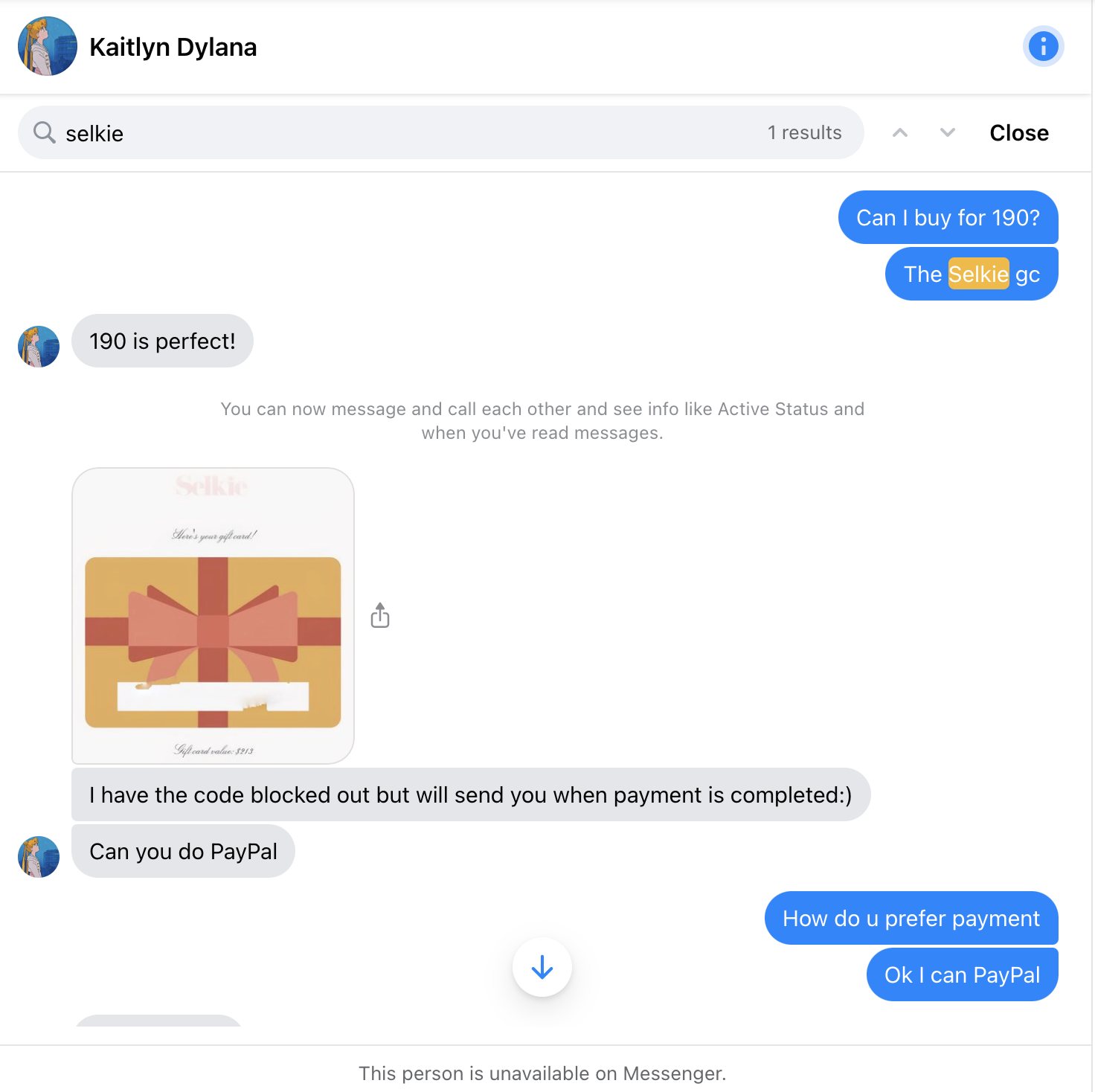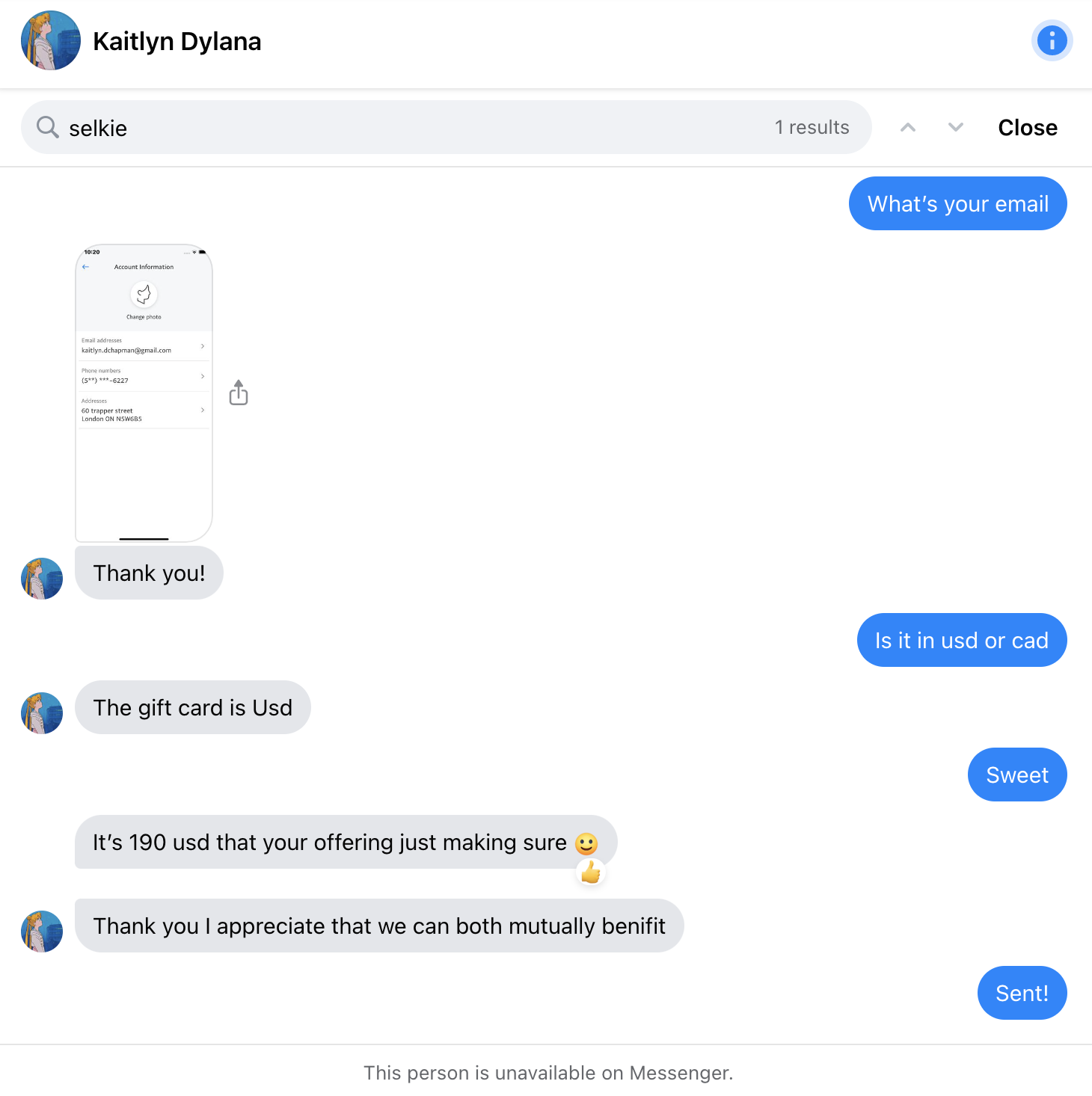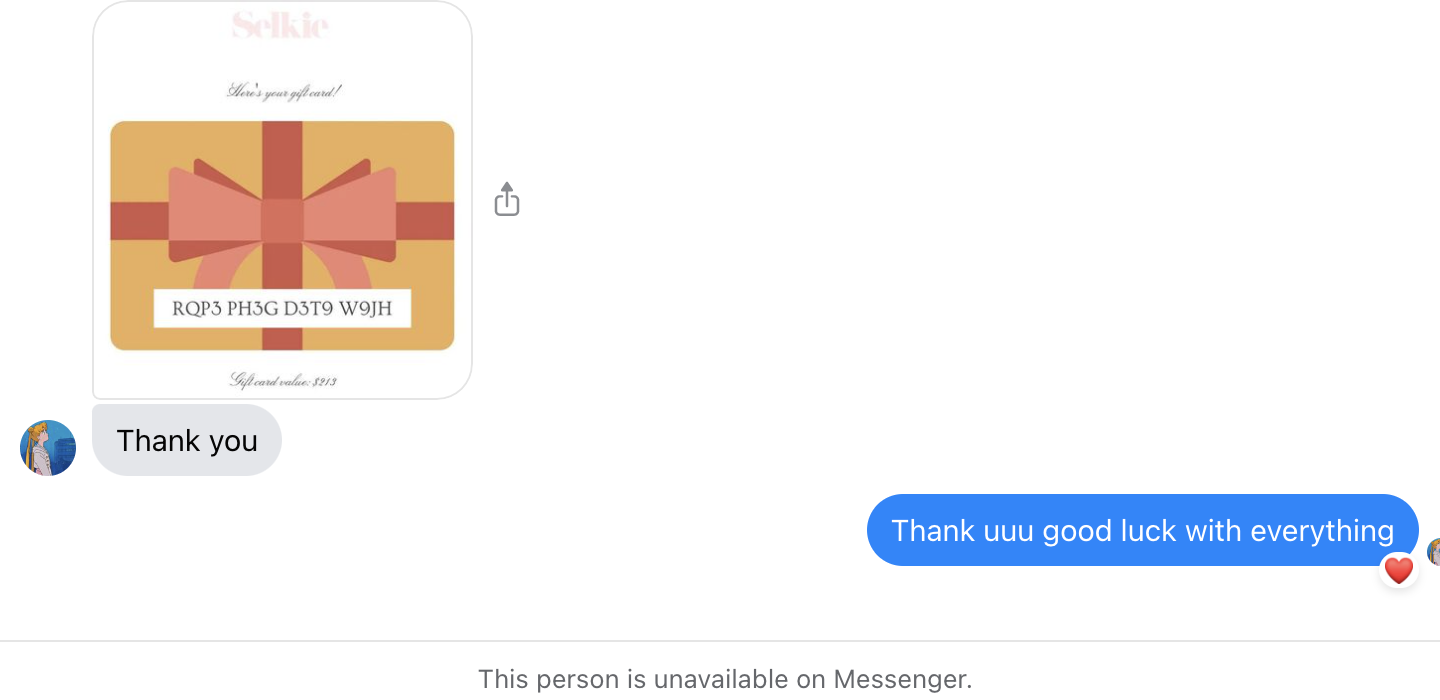 Below is a post from within the group about her WINNING a $1,000 gift card and probably selling me what she didn't use and then ended up using it anyways and taking more of my money. NOT COOL.
Karma gonna get you, girl.
So if Kaitlyn Dylana Chapman tries to sell you anything, don't even bother. She will just try to scam you.
And scammers can go fuck themselves.
Thank you for visiting today! If you found this encouraging or informative, please connect with us on Instagram or TikTok.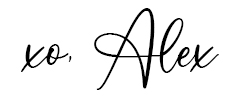 Sign up for our monthly newsletter for updates and more. We promise we won't spam you! Feel free to unsubscribe anytime.
If you're a brand and want to work with us, please visit this page to get in touch.