Reading Time:
4
minutes
SimplyWORKOUT (SW) is an online activewear retailer created by long-time friends, mothers and business partners Susan Suarez and Angie Omata. They met in a barre class and it only got better from there. Now they sell the top activewear brands and even their own label on SimplyWORKOUT. I had a chance to interview the duo and feature them on Schimiggy Reviews! I am always inspired by women who make things happen. Let's get to know Susan and Angie better!
Interview with SimplyWORKOUT
1. What were you doing before SW?
Susan had a successful blogging background (having received TIME Magazine recognition for being one of '25 Best Blogs of 2009) and was a senior strategist in Search Engine Optimization (SEO); while Angie was a Wall Street VP in Private Equity (having studied finance and marketing) who dabbled in fashion.
2. Why did you want to sell activewear?
Susan and Angie are both busy moms of two with a passion for health and fitness. We met at the barre (not that kind of bar) over 7 years ago (in 2011) and quickly bonded over the fitness lifestyle. At the time, athleisure, as a trend, was just taking shape, and we saw an opportunity to combine our areas of expertise (business, fashion, technology & digital marketing) to create a site that presented a curated collection of activewear for on-the-go women like ourselves.
3. Do you have other products that are not retail?
We sell not only retail items via our website, but we also have our apparel at over 50 brick and mortar locations throughout the US and internationally.
4. How did you come up with Simply Workout (SW) as a brand name?
SimplyWORKOUT was born as an Instagram account created by Susan that quickly took off to become our biggest platform to build and reach a community of like-minded, fit-centric women. These women eventually became our core customers, our ambassadors, and our biggest inspiration for how we run and grow our business. The name is straight to the point, easy to remember, and our mantra.
5. What were some challenges you faced in creating SW?
Being that we are a start-up, we have worn just about every hat that you can think of since inception. With that came a steep learning curve in how to build our business from scratch from the aspect of technology, design, buying, social, operations, customer service, marketing, logistics, etc.
Since the start, we have considered our business a work in progress and are continuously presented with new challenges as we grow and evolve in an increasingly saturated marketplace.
6. What are some innovative things you are looking to implement at SW?
We are constantly scouting out new and exciting products for our site – whether it be emerging brands that we've peeped on social that are up-and-coming, exploring new product categories, or creating new designs for our own line. Susan – the tech guru – is always looking to improve our shoppers' experience on the site, and working her magic on social media to continue to reach and grow our SimplyWORKOUT tribe.
5. What are you looking for when you're buying for your store?
We don't have a said checklist, but we aim to only have high quality products. We like to touch and try on to make sure that the fit, fabrication and feel is on point. And we love to incorporate products that are unique, whimsical, and inspired – and that leave a smile on your face.
We are always looking for unique pieces that help our core girl – who loves to stand out in the studio – to truly shine. We love seeing daring trends take off – like mermaid and rainbow prints, pop art designs, and mesh cut outs. We try to stay nimble as a boutique site, in being able to cater to the whims of our core girl by offering new brands and products that she's never seen before.
7. What are your favorite workouts and why?
These days, barre, dance, pilates and spin are our go-tos, although we are always down to try something new. We are drawn to the boutique studio culture – the sense of community & accountability, the energy, and the intensity of unique workouts that get the job done.
8. What are some quotes that keep you motivated?
Be Fit and Fierce – our first business mantra for SW still keeps us going. It's a great reminder to always prioritize health and fitness, and to always go at workouts with tenacity, consistency, and commitment.
9. What advice do you have for people who want to start their own businesses? How can they be successful too?
Just take the leap and you will be surprised at what you are capable of.
Surround yourself with people that you trust, and who you know

are

as equally invested in the business as you are.
Don't live and die with each hiccup and roadblock along the way. Although it's tough to not get emotional (note to self), at the end of the day, it's a business.
Things will go right and things will go wrong. Learn from mistakes and press on.
Thank you Susan and Angie for sharing your story and wisdom with us. If you'd like to read more about the duo, head over here.
Shop at SimplyWORKOUT
SimplyWORKOUT offers activewear from popular brands such as DYI, Goldsheep, Glyder, Niyama Sol, Varley and much more. You can shop SimplyWORKOUT and use code SCHIMIGGY for 20% off your orders.
Thank you for visiting today! If you found this encouraging or informative, please connect with us on Instagram or TikTok.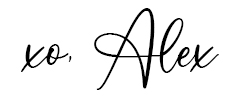 Sign up for our monthly newsletter for updates and more. We promise we won't spam you! Feel free to unsubscribe anytime.
If you're a brand and want to work with us, please visit this page to get in touch.