Reading Time:
4
minutes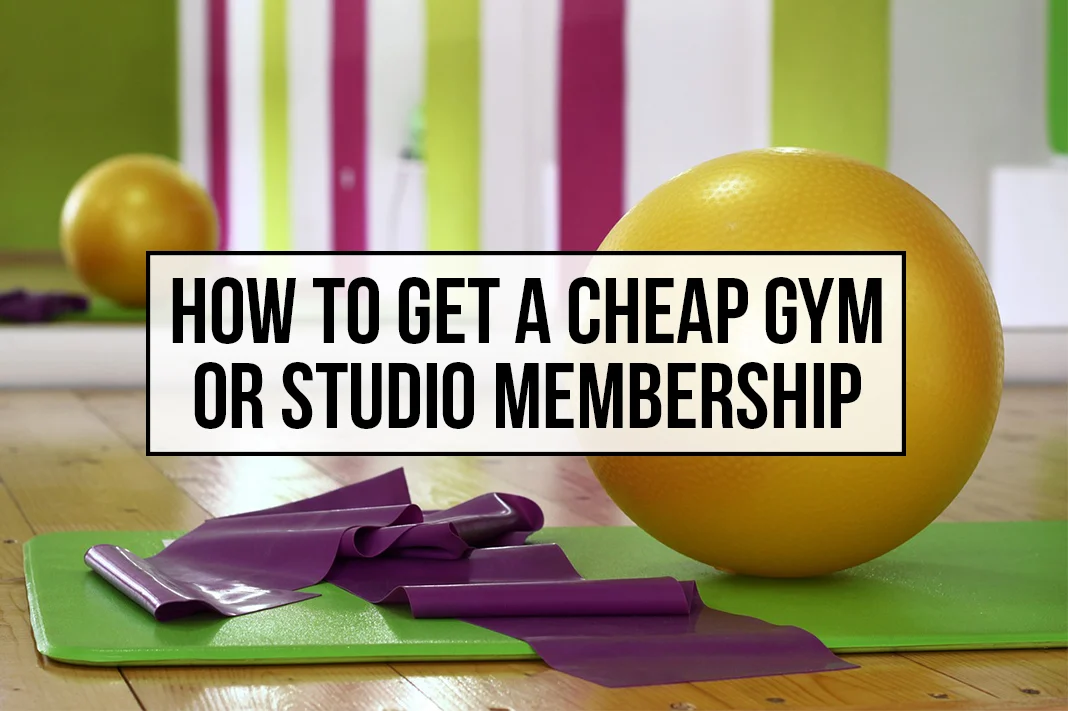 The new year is coming up and people want to start getting fit. However, most people are deterred from gyms and studios because of the cost. If this sounds like you, you've found the right place for getting a workout that is wallet friendly. Gains don't have to be expensive. Below are ways you can get an inexpensive or even FREE membership to a gym or studio near you.
How to Get a Cheap or FREE Gym or Studio Membership
1. Volunteer/Work at the Studio/Gym: Almost 100% of the time, a studio/gym will offer unlimited free access to gym amenities and classes if you're an instructor, studio/gym employee, or volunteer. Yoga studios will oftentimes call this opportunity a Karma Yogi program. And who doesn't love free? You can start volunteering and eventually work your way up into a paid position.
2. Follow Blogs and Youtube for FREE workout plans and instructional videos. It's like having a gym anywhere and anytime. If you want to curtail the amount of time you have to spend traveling between your home to the gym and work, try doing classes at home using blog workout plans or following instructional videos. And best of all, these products are FREE for you to use. It's also great for people who travel often. There are also online classes that are inexpensive ($5/month) and give you access to thousands of quality videos. Yogaworks and ALO Yoga are great places for online yoga classes.
3. Buy Groupon or First Time student deals. These deals are temporary and will allow you to check out multiple studios before you find the one best for your needs. When checking out a studio/gym, make sure you like the facility, people, instructors AND staff.
4. Use ZenRes to book your mind body classes. ZenRes offer discounted passes to help studios fill up their classes. They're also great for people who travel and can't commit to one studio. Instead, an entire network of studios and gyms are your workout homes away from home. The ZenRes notification will pop up in a corner of a studio website if they participate and you can create an account and sign-up within minutes.
5. Ask if a studio has a limited membership. I've been to studios where they offer discounted memberships that allow you access to classes during non-peak times of the day. I think this is brilliant because you save money and still get access to high-quality studios. EKA Yoga in Queen Anne, Seattle offers a limited membership plan that is great for people working a 9-5.
6. Check for discounts. Always ask for discounts. Oftentimes this discount is around 20-30% off monthly membership plans. You never know what promos gyms are running until you ask. Below are some types of discounts that may be offered:
Corporate Employee Discounts – Gyms will work with local businesses to offer their employees a discount.
Senior Discounts – If you're 65+, many gyms will offer senior discounts.
Student Discounts – Students need to stay fit too. Gyms/Studios recognize that a gym membership can be costly when you have to pay for school.
Military Discounts – As a thank you for serving, gyms/studios will offer military discounts.
Lump Sum Discounts: If you want to pay for the year upfront, some gyms may offer a discount for your committment.
7. Check for reimbursements from your health insurance plan. Some health insurance companies offer a discount or stipend to cover all or part of your gym membership. My plan with Premera allows me to join a participating fitness center for only $75 a year!
8. Sign-up for gym memberships during the holidays. In an effort to become more competitive, gyms and studios will offer seasonal discounts to entice members. You get a good deal on your membership and they get a new member who wants to stay fit using their facility. It's a win-win situation. Gyms will offer the best deals around New Year and just before Summer when attendance is historically low.
9. Buy a membership at Costco. Costco offers a two-year membership to 24 Hour Fitness for $399. You can use it at any Fit-Lite, Express, Active, or Sports facility. 24 Hour Fitness is a nationwide chain and is great for people who travel often. This costs about half of what you'd pay if you walked into the gym to sign up. This deal is for new members only and you will need a Costco membership card which costs $60 to buy. After your membership is up, I recommend talking with a membership counselor to discuss your options and possibly offer the same or an even better membership plan.
10. Refer your friends! Refer your friends for discounts at particular gyms/studios and you'll also get to work out with your friend! This is a great way to recruit and motivate the people you know into getting fit. Yogaworks uses Perkville to allow members to accrue points for free merchandise or yoga classes.
11. Sign-up for a gym subscription service. Programs such as ClassPass offer high-quality classes for a fraction of the cost. They also work with a nationwide network of fitness studios and gyms, so your options are pretty much limitless. The only gripe I have is that they will limit the number of students to a fitness class. If that class is popular, there's a chance you might not be able to sign-up. They also usually have introductory deals to entice members to join. ClassPass is a monthly subscription service that gives you access to over 10,000 gyms around the nation. Click on this link for a free 1-month ClassPass trial.
12. Shop around for the best deal. Don't sign-up at the first gym you walk into. Oftentimes you can negotiate, reduce or remove fees, or get added new member enrollment perks (i.e. free personal training sessions). Check out this list of the cheapest gym memberships that have locations in multiple states.
13. Negotiate a deal. If you have your heart set on a particular gym but can't afford it, considering going in for a tour and then negotiation how much you can spend on a monthly basis. Most of the time, sales representatives will offer you a better deal just to get your business. It doesn't hurt to give it a try!
Hopefully, these tips help you prepare for fitness now or in the new year. Cheers to your health!
Thank you for visiting today! If you found this encouraging or informative, please connect with us on Instagram or TikTok.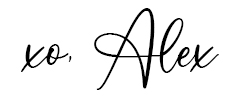 Sign up for our monthly newsletter for updates and more. We promise we won't spam you! Feel free to unsubscribe anytime.
If you're a brand and want to work with us, please visit this page to get in touch.