Reading Time:
3
minutes
Be part of the movement to help end period poverty!
What is Period Poverty?
Period Poverty is when a woman cannot afford adequate period supplies due to income and resources. This affects 1 in 4 women and can be prevented. U by Kotex® is proud to be the founding sponsor of The Alliance for Period Supplies. This new national organization (founded in May 2018) helps ensure that individuals in need have access to essential period products required to participate fully in daily life.
How I dealt with Period Poverty.
I grew up in an unhealthy home where my first experience with a period was a frightening ordeal. I sat in my own pool of blood until my mom found time to dealt with it. I didn't grow up in a healthy family and my needs were always placed second, third or null. I learned early in life that if I needed anything, I would have to somehow get it on my own.
I emancipated at 18 and went to live independently. Independence is liberating, but it also comes with a myriad of things I had to learn and sometimes in the hardest ways. I barely knew how to wash my clothing, write a check to pay my rent, cook and I had to learn a lot of things before Youtube University even existed. There were moments where I could barely make rent and was living paycheck to paycheck while trying to finish school. The last thing I wanted to spend my money on was period supplies when I needed a workbook to finish a college course. Luckily I was able to go to foster care organizations that helped get me resources which often included period supplies until the age of 21 when I graduated from college and got a job. For that, I am thankful they helped me grow into the woman I am today. It truly takes a community to raise a child.
I also learned some startling information about the period process. "Girls who go through puberty earlier than peers tend to be more psychologically vulnerable during adolescence," quotes author Jane Mendle, a clinical psychologist and associate professor of human development at Cornell University who studied the impact of mental health and menstrual onset. This made me think of how sensitive and impactful the coming of age experience is for a young woman. We should take care of each other more than ever knowing that we're all coming from different backgrounds with different privileges. This makes me proud to be part of the U by Kotex® and Walmart fundraising campaign.
I want to take it a step further and ASK that Walmart and U by Kotex® consider not taxing period products for women. It's a basic need, just like food and shelter. Condoms and Viagra are not taxed, so why are period products being taxed? Period products expensive. A woman will spend on average $15 on period products. That is more than a man will ever spend because they don't get their periods.
We can end period poverty because we can and because we want better outcomes for all women young and old.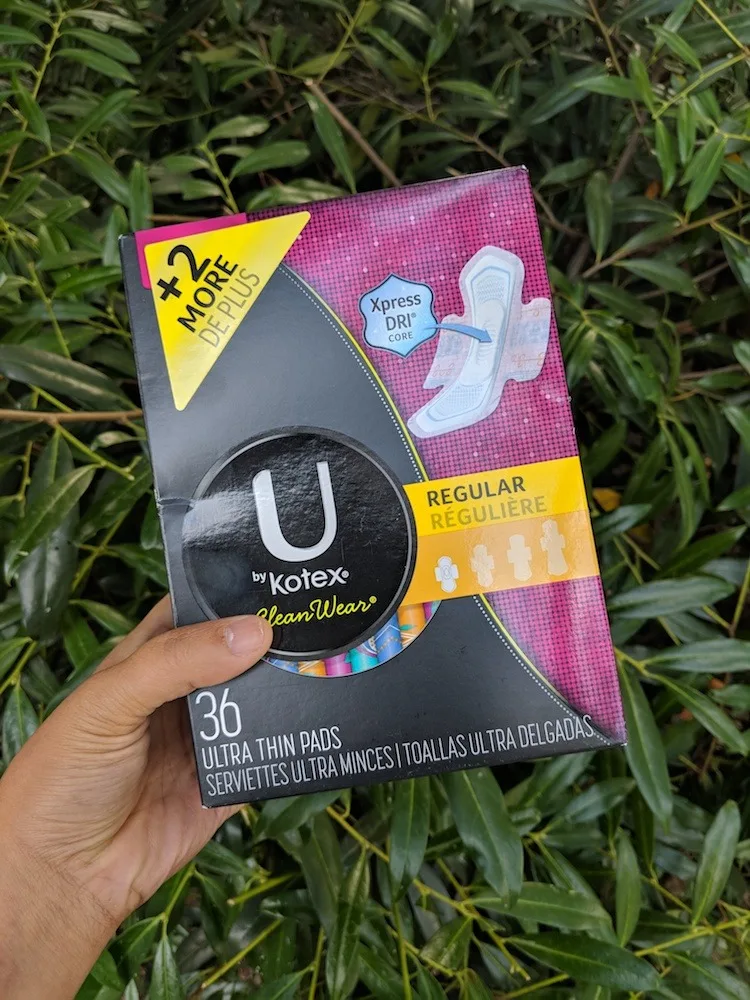 What Can You Do to Prevent Period Poverty?
During the entire month of October 2018, for every purchase of U by Kotex – U by Kotex will donate 2 products. Walmart will also be donating $25,000 to the Alliance for Period Supplies. The objective of this campaign to build awareness of the period supply issue, highlight the buy to give donation program happening at Walmart, and provide a strong call to action to purchase U by Kotex® at Walmart.
Another thing you can do is write to your legislators and ask that period products not be taxed. Sign this petition to stop taxing our periods.
U by Kotex® is a brand I've used for years because it is affordable and they contribute to great causes all the time. Buy a box now and support the movement!
Spread the word and use the following hashtags: #WithUSheCan, #UbKAndWalmart, and @ubykotex.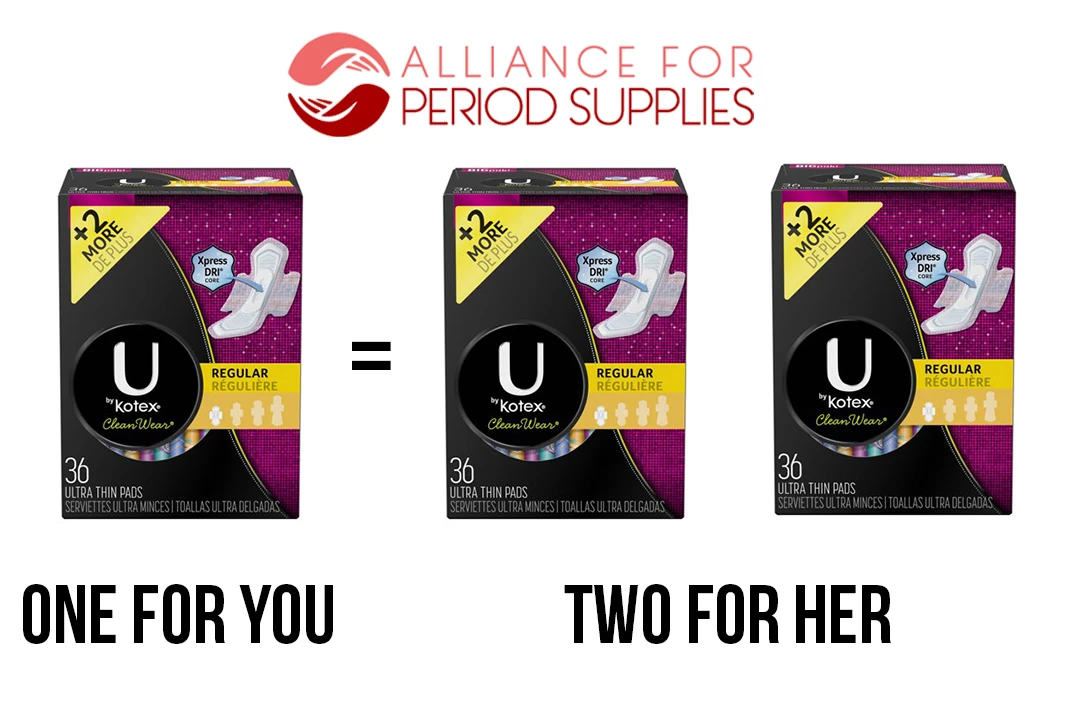 This post is sponsored by U by Kotex but the content and opinions expressed here are my own.
---
For more fitness fashion discounts and deals, please visit my Fitness Instructor Discounts + Brands and Events and Sales Calendar pages.
[mc4wp_form id="11655″]