Reading Time:
6
minutes
Traveling is always fun and exciting. It allows you to experience different cultures, step foot in new countries and meet new friends. The popular myth is that you will need a lot of funds to travel. But the truth is, if you know how to travel on a budget, you can have an amazing experience for very minimal investment.
We put together a list of some tips that will help you enjoy your next trip while sticking to a strict budget.
How to Travel on a Budget
#1 Book a Flight Deal or Mistake/Error Fare
We love snagging awesome flight deals! We once flew to Santiago, Chile for only $213 roundtrip! We were able to visit Peru while we were there too.
Follow the Flight Deal and Secret Flying on Facebook. Also, consider signing up for their e-mails. They will post daily airfare deals that are typically heavily discounted. This is also where we found our tickets to Chile.
If a ticket is very cheap, it's most likely a "mistake" or "error" fare. This is due to an algorithm causing the price for an itinerary to be extremely low and oftentimes wrong. These tickets will sell out fast and there's a chance that airlines may even cancel your flight once booked.
We recommend booking with a credit card with trip protection such as the Chase Sapphire Reserve or Chase Sapphire Preferred cards. If the airline cancels your flight, your credit card will rebook it for you at a minimal to no cost!
These deals will sell out fast as planes fill up. We recommend setting your notifications to ping you automatically when a deal is posted.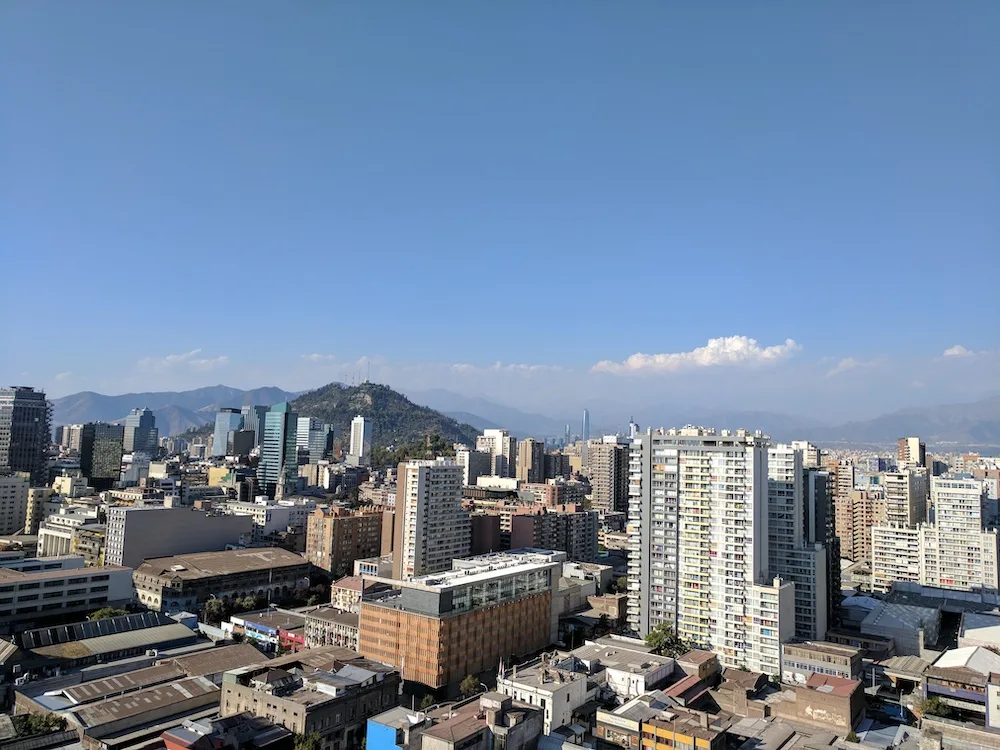 #2 Don't Waste Money on ATM Fees
When you are traveling, you shouldn't be wasting your hard-earned money on ATM fees. Those $2 or $5 fees might not look like much, but they can add up and put a significant dent in your budget.
You should make your account in a bank that has a global ATM alliance like standard chartered, HSBC or Charles Schwab. You can also get a no-fee ATM card with these banks. This will save you a lot of money that you can use for more traveling.
Related: Avoid Euronet ATMs When Traveling
#3 Stay at Hostels Instead Of Hotels
A great way to save a considerable amount of money while you are traveling is to stay in hostels instead of expensive and pricy hotels. These hostels are amazing; you can meet a lot of fellow travelers there and learn a lot. Also, contrary to popular opinion, these hostels aren't the party places like the ones we see in movies. They are actually quite comfortable and clean.
Most of these hostels also have WIFI, and some hostels even organize tours that you can join to get an amazing experience with your fellow travelers.
Hostels also are not just for single or youth travelers. You'll sometimes see entire families staying in hostels because it's cheaper.
And if you're up for getting free accommodation, we highly recommend trying out Couchsurfing. Couchsurfing is an online community of people who open their homes with one another. There are many rules of Couchsurfing, so make sure you know them before diving in.
Related: Couchsurfing Best Practices and Tips for Hosts and Guests
#4 Experience the Street Food
One thing that you should always do when you visit a new place is to check out the local street food. This is a great way to save money too. Street food is typically cheaper and a great way to taste the local cuisine.
When considering street food, we recommend going to stands that are always busy so that you get freshly cooked food. The last thing you want is to eat some stale food that can potentially make you sick. If you do get sick from street food, drink lots of water and take some activated charcoal to help with an upset stomach or hangover.
To prevent an upset stomach, we recommend taking probiotic capsules prior to traveling. This builds up healthy bacteria in your stomach which can combat any digestive issues from eating street food and drinking unfiltered water.
#5 Find Ways to Fund Your Trip While Traveling
If you don't have enough money at the start of your trip, you can find some amazing ways to fund your trip throughout your travels.
You can apply for some fellowships or scholarships for exchange students or work while you're traveling. Workaway is a great program for people to put in a little labor to earn their keep while traveling.
Another way to fund your trip that is very common these days is to have a travel vlog or blog. You can make serious money creating travel vlogs and blogs that can help fund your current and future travels.
Another amazing way for you to fund your travels if you are a teacher is to apply for a volunteer-ship for teaching English language to students from other countries. There are some amazing programs that allow you to travel to countries like China, Japan, South Korea, Vietnam and many more to teach English abroad.
Alternatively, you can become an English tutor on various tutoring marketplaces like Varsity Tutors, Wyzant, or Preply.
And lastly, consider using your rewards points to book your travel. Pay for the things you would buy normally with a credit card that helps you earn miles or rewards points. Save up these points until you have enough to go on your dream vacation. You'll be surprised how quickly you can earn points from just paying for necessities and more. Just remember to pay off your credit card so that you don't pay interest!
#6 Find Free Things to Do and See
You don't always have to pay money to see something. Consider visiting on special days or holidays where attractions are free. It may take a bit of research, but it's entirely possible to experience most attractions at no cost.
We were able to get into the Temple of the Jade Mountain Hanoi, Vietnam during Têt, the Vietnamese Lunar New Year for free. It was crowded, but we got to walk over the bridge and see something that normally costs money.
#7 Learn Some Common Phrases in the New Language
You should learn some common phrases like greetings, numbers, how to ask for prices and directions. Knowing a bit of the local language can help you with bartering or haggling if that is part of the culture.
It's also a great way to learn a new language and is helpful in the event that you cannot find an English speaker nearby.
And if all else fails, we've also used the Google Translate app to communicate with people while traveling abroad. It's proven to be pretty accurate for my travels. I was able to give a Chinese taxi cab worker directions to a bar I wanted to check out.
#8 Set a Daily Budget
And lastly, we always recommend setting a daily budget while traveling. This is very important so that you do not overspend and end up having to borrow or beg for money to get to your next destination.
Your budget should be realistic and cover all the necessities for the day, which is typically food and drinks. For other luxuries or souvenirs, always ask yourself if you really really really need something prior to buying it. You'll be surprised at the number of things you'll be able to talk yourself out of buying.
Related: 9 Questions to Ask Yourself Before Buying Something New
#9 Travel with Friends
Traveling with friends is a great way to split costs and have fun! If you have a great travel group, we highly recommend getting them together and traveling to new and far-off destinations.
Final Thoughts
We hope these tips were helpful. We love traveling on a budget and believe that it's possible when you plan your trip down to the tee. Remember that you don't always have to buy everything you see and that free attractions and just being somewhere new is an adventure in itself.
One of our favorite travel quotes is "Travel is not a matter of money but of courage." by Paolo Coelho. You can continue to let money hold you back, but travel is worth more than any amount of money you can ever bring to the table.
If you have any tips you'd like to add, feel free to reach out to us. We'd love for you to contribute to our blog!
Thank you for visiting today! If you found this encouraging or informative, please connect with us on Instagram or TikTok.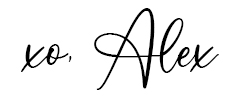 Sign up for our monthly newsletter for updates and more. We promise we won't spam you! Feel free to unsubscribe anytime.
If you're a brand and want to work with us, please visit this page to get in touch.