Reading Time:
6
minutes
Friend: How'd you get that for $10?
Me: I shopped online.
Friend: But I looked and it's still $40.
Me: Oh! I shopped online and used coupon codes, cash back programs and I also get cash back by using my credit cards.
Friend: What?!
This is my conversation each time someone asks me how much I bought something for. People have come to know me as a resource guru and the gal that NEVER PAYS FULL PRICE. Sometimes I even get things for free. Yeah retailers hate me but they're making most of the profit anyways. While I have some free time on my hands, I'd like to create a resource for others on how they can save $$ money $$ while shopping online.
#1 USE CASH BACK SITES
PRO SHOPPER TIP: EVERY-SINGLE-TIME you shop online, look to see if an item qualifies for a cashback rebate on the following sites (In order of most preferred to least):
Rakuten
Rakuten is one of the most popular cashback sites. I have gotten upwards of 15% cashback from online retailers through Rakuten. I highly recommend this site for anyone who shops online. You'll typically receive a cashback notification within 24 hours of your purchase. You can also receive cashback for purchases made in-store when you use their App.
Mr. Rebates
Mr. Rebates is great for anyone who shops online. My first cashback program was with Mr.Rebates. I find that I typically get high cashback rates through Mr. Rebates. They don't have nearly as many retailers as Rakuten, but when I reach my cashback limit with Rakuten, I typically turn to Mr. Rebates until I am capped with them.
Be Frugal
Be Frugal is another great cashback site. Get a $10 bonus when you use this link.
#2 USE COUPON CODES
PRO SHOPPER TIP: ALWAYS LOOK FOR AND APPLY COUPON CODES BEFORE YOU PRESS "CONFIRM ORDER."
Retail Me Not
Retail Me Not has been around since 2004 when my online shopping experience began. Retailers have been competing with one another and Retail Me Not has been there to facilitate the best deals in the market. They now offer a mobile app so that the savings could be found in the palm of your hands. The stores will usually know the details if they have a legitimate partnership with Retail Me Not.
DealSpotr
Dealspotr is another great coupon code website. They have thousands of retailers an even work with retailers to get the best deals at some of the most popular and well known retailers.
Having a hard time finding coupon codes?
Just use Google and search "[STORE NAME] coupon code". You should get many results. Go back as far as to the 3rd page of Google to find what you're looking for. Sometime searching by images helps too.
#3 Use a Cash Back Credit Card
PRO SHOPPER TIP: AVOID using debit cards that yield NO CASH BACK or POINTS. For all your purchases (and I mean ALL your purchases, even when you go buy a meal at McDonalds), use a card that gives you cash back. Cash back is synonymous to FREE MONEY. If you're not good with credit, learn ways to not be afraid of it (i.e. paying your bill right away for something that you would've purchased anyways). There are so many opportunities for FREE MONEY out there. I have a card that yields 3 cents for each dollar I spend. That's 3% CASH BACK.
Recommended Credit Cards:
This card is great for general use. Consistent 1.5% cash back on all purchases and get a $100 bonus upon signing up. I use it for most of my online purchases and when I forget my specific category cards at home. The statement credit shows up online immediately after purchase and can be redeemed as gift cards or as statement credit.
Quiksilver Rewards Benefits:
Unlimited Rewards: Get unlimited 1.5% cash back on every purchase with no limit on how much you can earn, and no changing categories.
$100 Cash Bonus: Earn a one-time bonus of $100 once you spend $500 on purchases within the first 3 months. Shows up as statement credit.
Redeem Your Way: Rewards don't expire, and you can redeem your cash back for any amount, anytime.
No Foreign Transaction fees!
Annual Fee: %0
Here is the big kahuna of all my cash back credit cards. Yes there's an annual fee of $450 but you get $300 of that back in travel credit and if you know me, I am always traveling so the credit is totally worth it. Get 3 cents for ever $1 spent and 1:1 points transfers to other airline programs. I am using my points for my 2017 Asia trip! Apply here now!
Chase Sapphire Reserve Benefits:
Earn 3X points on travel worldwide from airfare and hotels to taxis and trains*
Earn 3X points on dining at restaurants worldwide from fast casual to fine dining*
Earn 1 point per $1 spent on all other purchases
50% MORE IN TRAVEL REDEMPTION: Get 50% more value when you redeem for airfare, hotels, car rentals and cruises through Chase Ultimate Rewards®. For example, 100,000 points are worth $1,500 toward travel
No blackout dates or travel restrictions — as long as there's a seat on the flight, you can book it through Chase Ultimate Rewards
ELITE TRAVEL BENEFITS:
Receive up to $100 application fee credit for Global Entry or TSA Pre✔®
1:1 point transfer to leading airline and hotel loyalty programs
Access to 900+ airport lounges worldwide with complimentary Priority Pass™ Select membership
Special car rental privileges from National Car Rental, Avis and Silvercar when you book with your card
Special benefits during your stay with The Luxury Hotel & Resort CollectionSM
Pay no foreign transaction fees
World-class suite of travel and purchase protections
Worldwide Service Team: 24/7 direct access to a Customer Service specialist
Worldwide Travel Assistance from the Chase Travel Team
Access to the Visa Infinite Concierge who can help you with requests like dinner reservations, or Broadway, music and sporting event tickets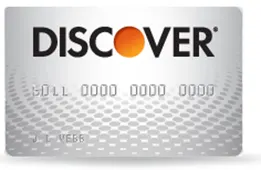 Discover has been my credit card for over 13 years! They have great customer service and a multitude of benefits. Get 1% cashback on every purchase and quarterly cash back bonus on revolving categories. Discover is not accepted everywhere. I would only recommend this card if you want a variety of cards. The card has no annual fees. Apply here now!
Automatically earn Cashback Bonus on every purchase

Earn

5% Cashback Bonus

for every dollar you spend in rotating categories up to the quarterly maximum

Enjoy exclusive coupons and

Cashback Bonus

offers at popular brands with

Discover Deals
Extended purchase warranties for up to a year after the retailer expiration date.

Purchases covered against damage and theft up to $500 (

Good within 90 days of purchase)
An additional year of coverage provided after the original manufacturer's warranty expires. Applies to warranties of 36 months or less on eligible items.

Discover will cover the difference if you find a better price elsewhere

within 90 days of your purchase, up to $500 per item and $2,500 per year.

Discover will provide a refund if the store won't accept your return.

Use Discover and get up to $25,000 in vehicle coverage with your rental

Purchase plane and train tickets with your card and get up to $500,000 in coverage

for you and your loved ones.

Pay no transaction fees on purchases made while traveling abroad.

Fraud protection included!
#4 PRICE DROP REFUNDS
Price drop refunds are also known as price adjustments. Some companies will offer a window period where you can bring the receipt (some will require that you also bring in the item) and receive a refund on the price difference! Yay to savings! Some retailers that honor this consistently are Macy's (adjustments with coupon and price drops) and Nordstrom.
ShopTagr is amazing! Create wish lists that will update you when a price drops. They partner with thousands of retailers and offer this service at NO COST to you. Add ShopTagr to your browser window and wait for the savings!
Alternatively you can also…
#6 PLACE ITEMS IN YOUR CART OR WISHLIST…AND LEAVE
I am constantly placing items in my wishlist over at Nordstrom. I set e-mail notifications that inform me when a price has dropped. I also tend to revisit the site every week and find that many of my items are marked down!
Determine if the value is great for you after analyzing all the above tips and SAVE DAT MONEY!
Whew…that list was long. However, now your wallet will now be more full!
These are my tips for saving money online and in real life. Let me know your thoughts! If there are any more ways I could be saving, please let me know! I would love to get in on the deals!
---
For more fitness fashion discounts and deals, please visit my Fitness Instructor Discounts + Brands page.
Thank you for visiting today! If you found this encouraging or informative, please connect with us on Instagram or TikTok.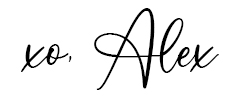 Sign up for our monthly newsletter for updates and more. We promise we won't spam you! Feel free to unsubscribe anytime.
If you're a brand and want to work with us, please visit this page to get in touch.