Reading Time:
4
minutes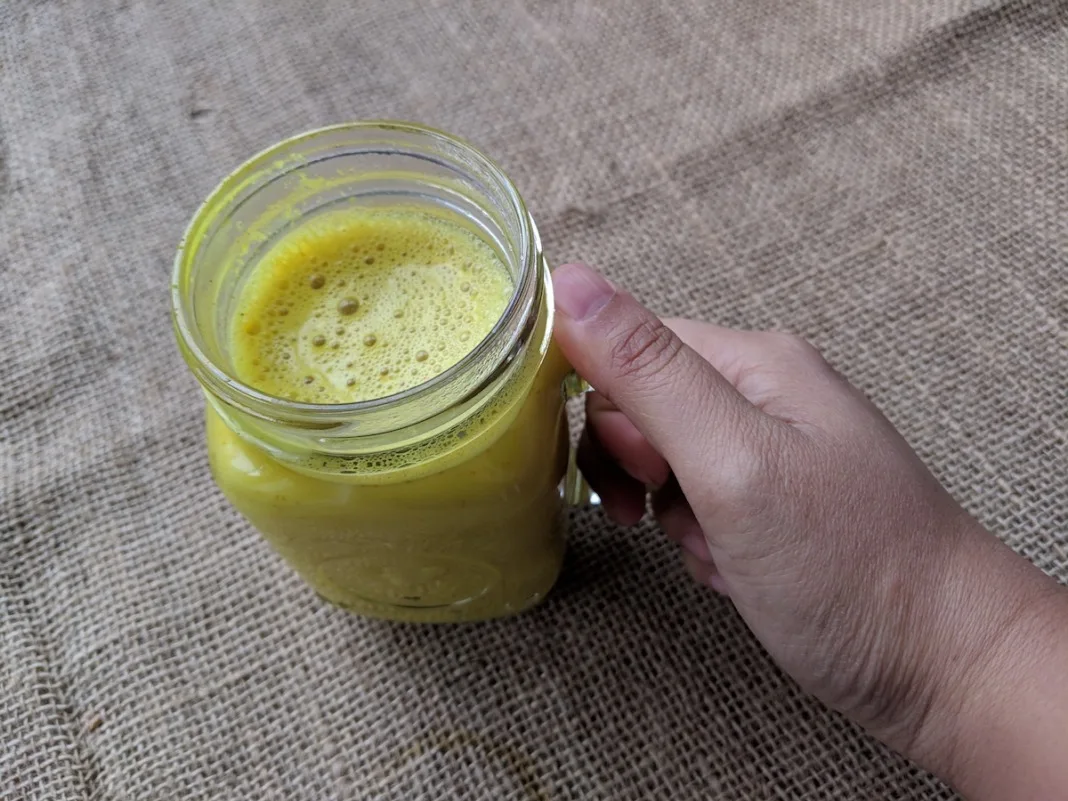 Traditionally turmeric is used in Indian cuisine. Indian spices, especially turmeric, has been linked to lower rates of cancer, Alzheimer's, and other chronic diseases. I visited India in 2016 and brought back a lot of foods and spices that influenced this post and my current eating habits.
Curcumin is the active ingredient in turmeric that reduces inflammation. The addition of the oil and/or butter enhances the bio-availability of curcumin another seven to eight times, making it even more effective! When eaten with fats, curcumin can be directly absorbed into the bloodstream through the lymphatic system thereby partially bypassing the liver and requiring it to do less work, but receive all the nutritional benefits.
Yield: 8 cups
Anti Inflammatory Turmeric Golden Milk Paste Recipe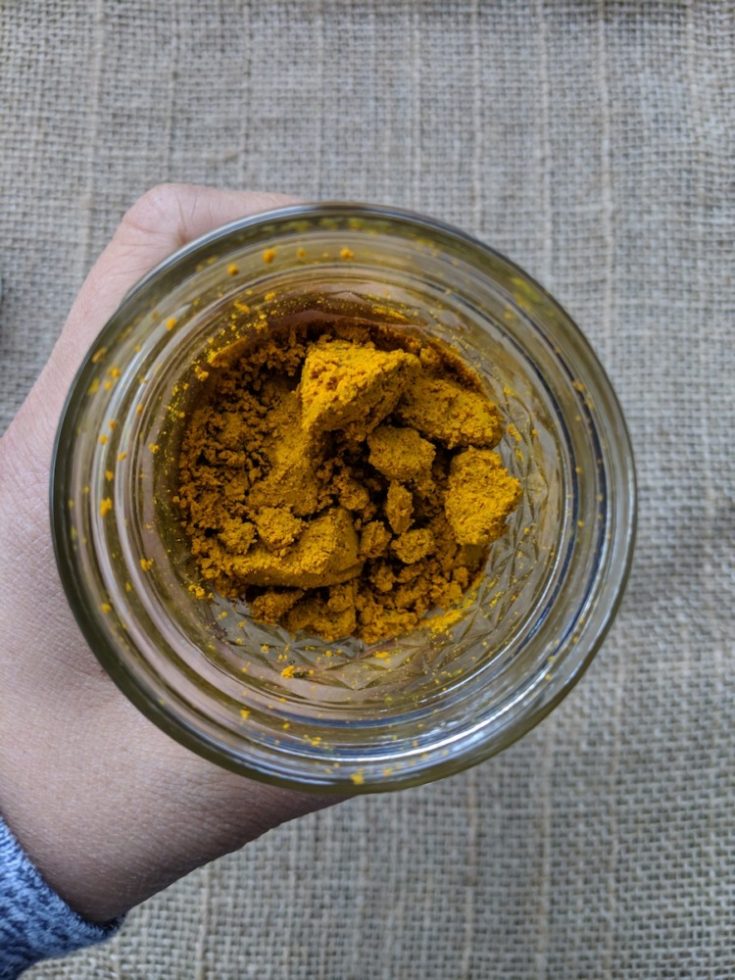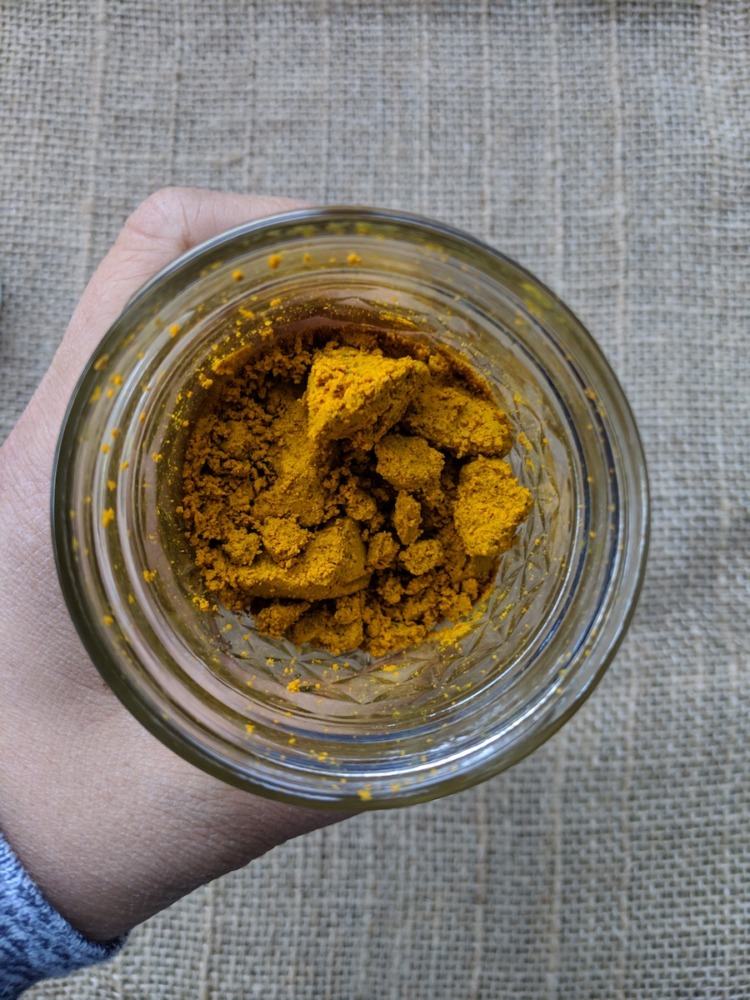 Golden Milk Tea is a great way to enjoy the many benefits of turmeric on a daily basis. Combined with the antioxidant power of ginger and black pepper, this tea is bound to help you feel better inside out. The recipe can be made VEGAN by replacing ghee with coconut oil.
Instructions
Add turmeric to water in a pan on low heat. Begin gently stirring until you get a thick paste the consistency of yogurt. This should take approximately 2-3 minutes to warm. Adjust the thickness of your paste by adding small amounts of water or turmeric to create a creamy consistency.

Next, add the pepper, ginger, and ghee/oil to your mixture. Continue stirring to ensure that all ingredients are mixed properly. Turn off the heat and allow it to cool for 3-5 minutes.

Finally, bottle the paste in a clean jar with tight-fitting lid. I recommend using mason jars. You can refrigerate the paste for 4-5 weeks or more.
Notes
*Using antimicrobial un-refined, virgin Coconut oil will help keep the paste from spoiling sooner.
*Combine coconut and almond milk for a creamy beverage.


7 Ways to Use Turmeric Paste
Turmeric is great for your diet, but it can also leave a strong taste and odor. Below are ways you can use turmeric paste in your diet and even mask the flavors so that you're not walking around smelling like turmeric all day.
1. Take 1/4 to 1/2 teaspoon of the paste and chase it with water. If you don't like the taste of turmeric, it's an easy way to consume it and get it in your system and over with. One teaspoon is equal to ~2,000 mg of turmeric. It's recommended to take turmeric in smaller quantities (3-4 times) throughout the day.
2. If you don't like the taste of turmeric, you can also sweeten it with raw honey. Honey has its own health benefits. Just mix it with honey to your desired taste and gulp it down with tea or water.
3. Add to warm or cold milk. Golden milk is one of the most popular ways to take turmeric. Heat 8 oz milk in a saucepan and add 1 teaspoon of turmeric paste. Turn it off as soon as it starts to boil. For a vegan-friendly option, use coconut, soy, or almond milk. I love to combine coconut and almond milk for creamy flavor. You can also sweeten the golden milk with honey. I prefer to drink it plain. I also prefer milk substitutes as actual dairy is inflammatory and congestive.
4. Add to hot soups, stir-frys, meat dishes, and even stews and curries. Spice up your food by adding some turmeric paste to your favorite dishes. I add it to chicken soup, into my veggie stir-frys, and even on my salads. I am also not shy about adding it to Indian food present with strong flavors.
5. Add it to rice. Turmeric golden paste can easily be added to rice dishes. I tend to slather it on top of my rice bowl and eat it plain or with veggies and a cracked egg, kind of like a curry fried rice. The more turmeric paste you use, the better the rice will mix. Add a dollop of Greek yogurt on top of your rice and garnish with cilantro for a delicious rice bowl.
6. Eat it with yogurt. I love flavoring my yogurt with turmeric. Add a little bit of turmeric paste with honey and crunchy granola to make a parfait.
7. Add turmeric to your tea or coffee. Stir in a 1/4 teaspoon turmeric golden paste to a hot cup of coffee or tea. It melts immediately and gives my boring tea and coffee some flavor. The flavors will be strong but it is delicious!
If you don't want to avoid the turmeric flavor but enjoy all the anti-inflammatory benefits, you can always get turmeric pills. I have these on hand that I take in conjunction with my turmeric paste. It's also great for when I am traveling and cannot bring my paste along with me, which happens often.
Enjoy the recipe! Let me know what your thoughts are in the comments section below.
Credits: I want to thank my friend Heather for inspiring this post. Now I have turmeric paste on-hand all the time.
If you liked this pose, please consider sharing it on Pinterest! Thank you!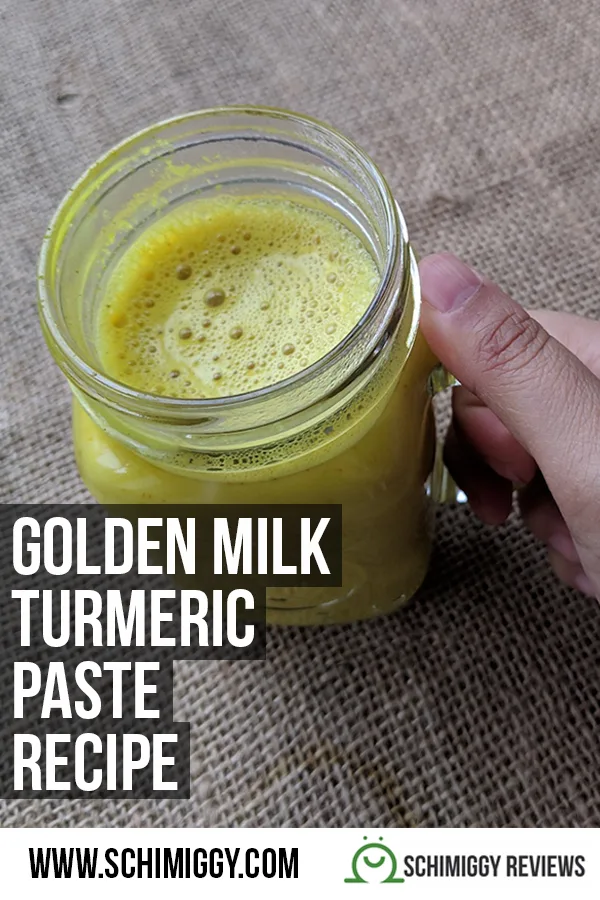 Thank you for visiting today! If you found this encouraging or informative, please connect with us on Instagram or TikTok.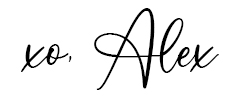 Sign up for our monthly newsletter for updates and more. We promise we won't spam you! Feel free to unsubscribe anytime.
If you're a brand and want to work with us, please visit this page to get in touch.