Reading Time:
4
minutes
Proteins are the body's building blocks. It makes up your bones, tendons, flesh, organs, etc. We could not survive without protein.
The DRI (Dietary Reference Intake) is 0.8 grams of protein per kilogram of body weight, or 0.36 grams per pound.
This equates to:
56 grams per day for the average sedentary man.
46 grams per day for the average sedentary woman.
I am 140 pounds and would require 50.4 grams of protein per day.
This may seem like a large amount but it's necessary to keep our bodies operating.
Eating the right amount of proteins is beneficial for weight loss and building muscle (Healthline). Eating pure protein is often very expensive and hard to do with many of the food items available on the market today.
We often look for ways to consume more protein without breaking the bank. Here are the products that we consume to supplement our protein intake that are not only fun but affordable!
How to Get More Protein Into Your Diet
#1 Promix Protein Puffs
We are OBSESSED with Promix protein puffs that come in chocolate and unflavored options. Add a scoop to your Greek yogurt (which is packed with protein in itself) and have it as a snack when you start to feel hungry. Each scoop of puffs has approximately 10g of protein.
We also love adding strawberries or bananas for some healthy carbs and sweet flavor.
For an on-the-go snack, we recommend trying their protein puff bars, which taste like guilt-free rice Krispie treats!
#2 Smart for Life Cookies
Smart for Life makes tasty snacks that are guilt-free and protein-packed. Each cookie is only 110 calories and comes with 5 g protein, 5 g sugar and 2 g of fiber.
Our favorite flavor is their Irresistible Chocolate Banana cookies! You'll want to eat the whole box in one sitting.
Use our link and save 15% off your first Smart for Life order. Alternatively, you can also use code SFL10 for 10% off!
Read our complete Smart for Life review here.
#3 Eggs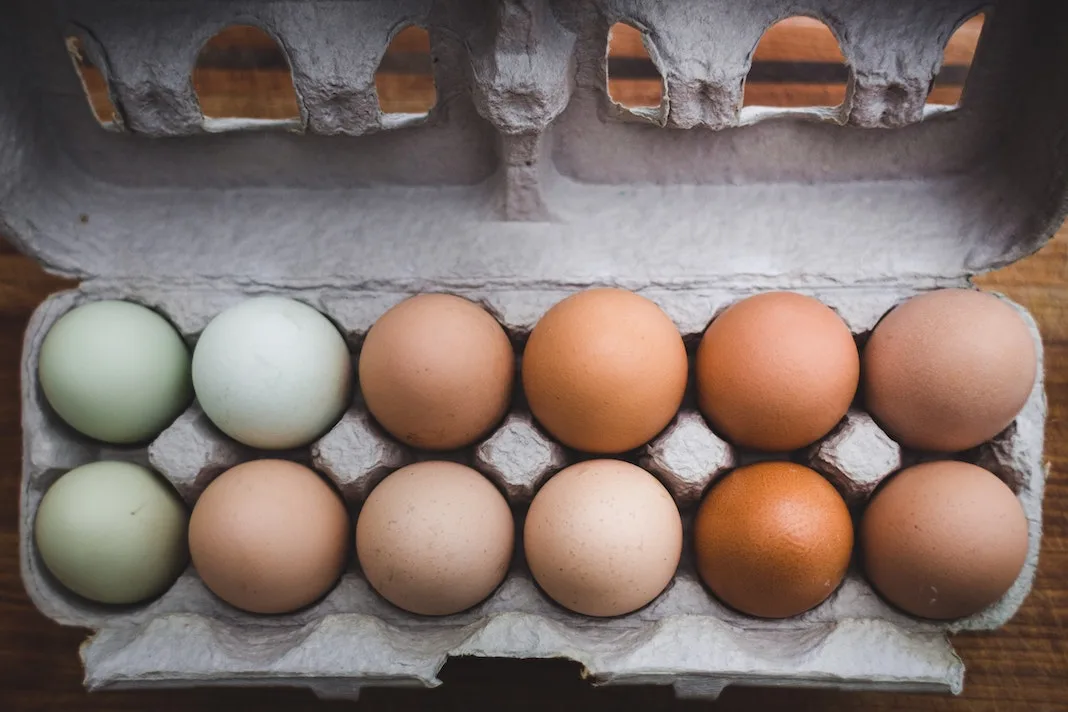 Eggs are a great way to add protein to your diet. There are approximately 6 grams of protein in a single egg. Try them boiled, fried, poached, scrambled, etc. There are so many ways to prepare eggs that the possibilities are endless.
#4 Protein Powders by Flat Tummy Co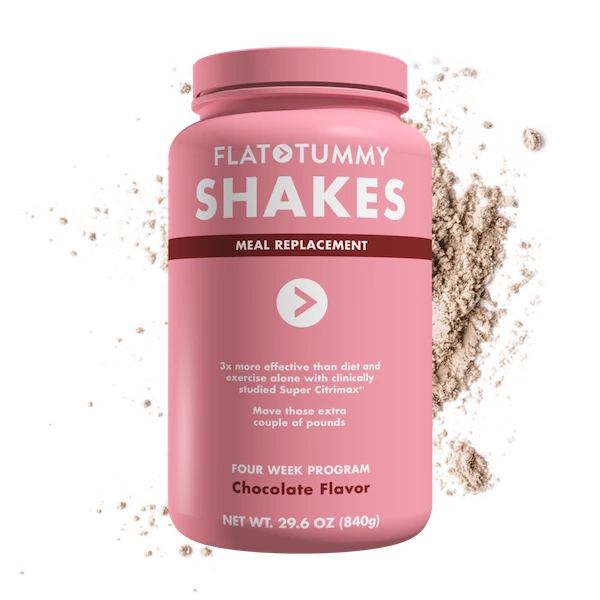 Each Flat Tummy shake is a meal replacement packed with 20g plant-based protein. Choose from three different flavors. Each container lasts approximately 4 weeks and tastes delicious.
#4 Go Nuts!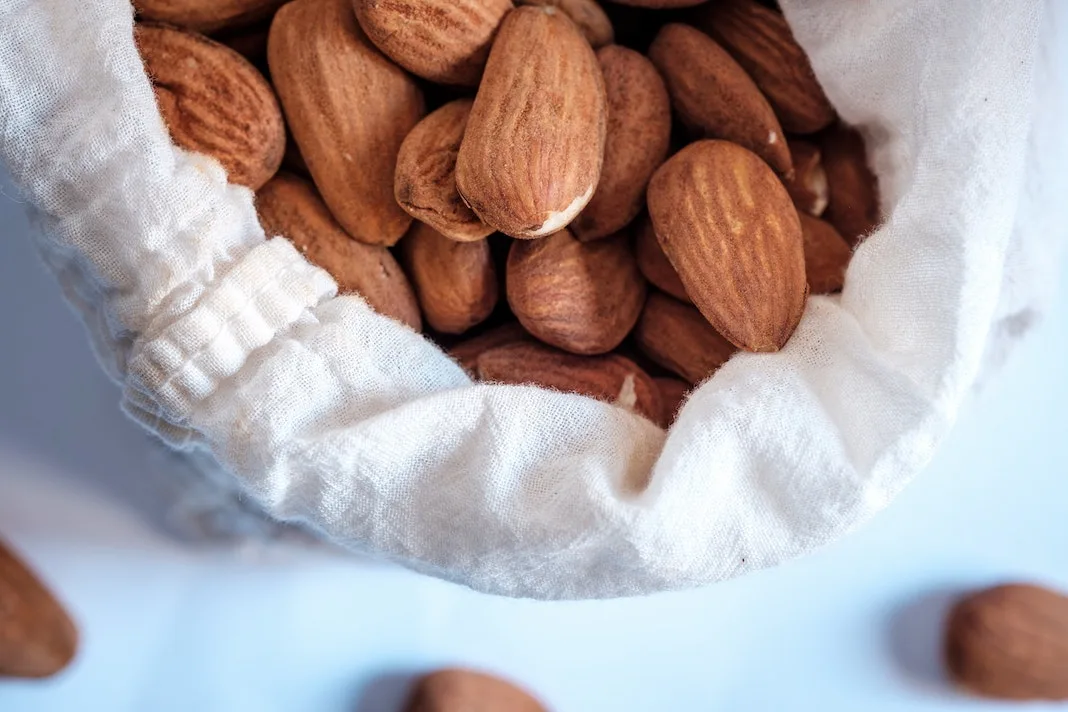 Nuts are a great way to get protein into your diet. We highly recommend almonds. Every 1 ounce serving of almonds (about 23 almonds) contains 6 grams of protein.
They're also super affordable and can be a great snack any time of the day or while hiking and camping.
#5 Gone Rogue Protein Chips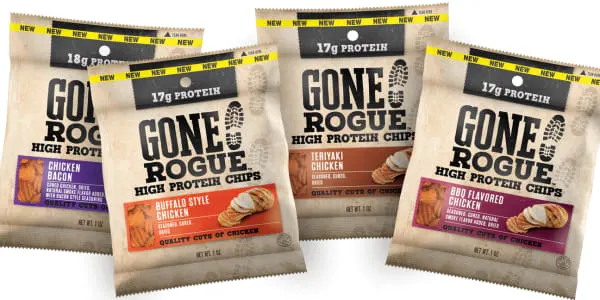 We just found out about these delicious Gone Rogue protein chips. Each chip is made with a slice of chicken and comes in four different flavors.
#6 Peanut Butter Powder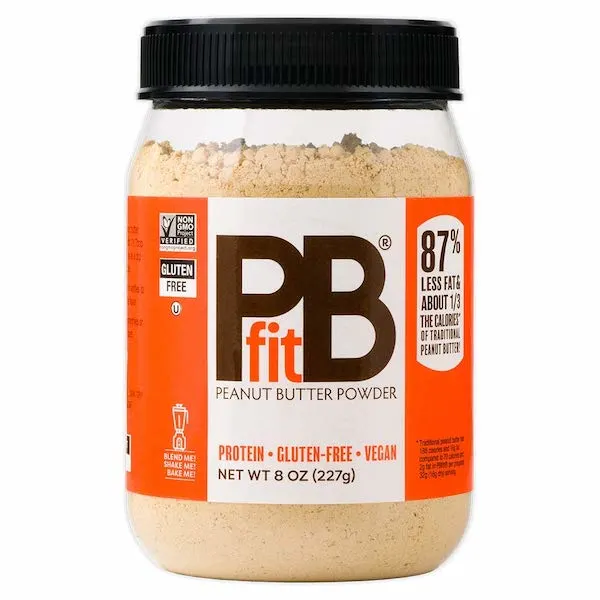 We are OBSESSED with peanut powders. It makes adding extra protein to your shakes and meals a breeze.
We also use it to sweeten our plain chocolate protein powder or as an ingredient in our spicy chili noodles (recipe to come!).
Brands we recommend are Naked Nutrition and PBFit.
You bet it's on our save and subscribe on our Amazon list.
#7 Mama Love Pure Chocolate Protein Powder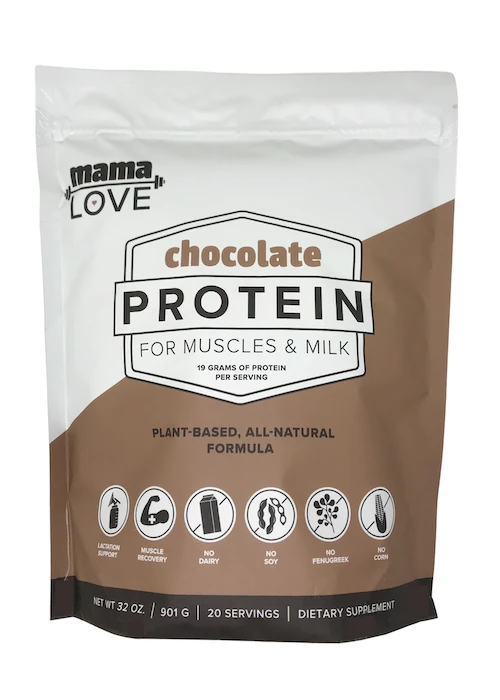 We are not lying when we say we like protein powders without sweetener. Mama Love makes a deliciously unsweetened chocolate protein powder ($64) that is great for expecting, nursing and even the non-mamas (like me!).
They also offer free shipping on all orders.
Did you enjoy our post on how to get more protein into your diet? Please share it on Pinterest!
---
Thank you for visiting today! If you found this encouraging or informative, please connect with us on Instagram, Youtube, Pinterest, Facebook or Twitter. We'd love to meet you!
Sign-up for our monthly newsletter for updates and more. We promise we won't spam you! Feel free to unsubscribe anytime.
For more fitness fashion discounts and offers, please visit our Fitness Instructor Discounts + Brands Directory or favorite brands coupon codes list.
If you're a brand and want to submit a product for us to review, please use this form to get in touch.
This site uses affiliate links. Clicking on or purchasing via an affiliate link may result in commissions for us which help keep the content flowing and lights on at Schimiggy Reviews. You may read more about this in our privacy policy.