Reading Time:
3
minutes
There's nothing more important during the COVID-19 pandemic than keeping your immune system healthy, along with practicing vital social distancing protocols. This illness can be deadly and should be taken seriously by everyone, regardless of age or vulnerability.
While strengthening your immune system may not completely protect you from contracting COVID-19, you can boost your body's natural protection with lifestyle and dietary changes. Strengthening your immune system isn't as easy as taking a pill, but it can be done with minimal effort.
With simple dietary changes that include essential nutrients and vitamins like the blends from BlueBonnet, living an active lifestyle, and protecting yourself by maintaining your distance, you can help boost your immune system during the pandemic.
How to Boost Your Immune System
Get Enough Sleep
Getting enough sleep is one of the most important ways that your body fights intrusive infections and bacteria. If your body is not getting enough time to regenerate and strengthen with sleep, your immune system can become weak.
Adults should be getting a minimum of seven to eight hours of quality sleep a night. If you struggle with sleep, you can try adding melatonin to your dietary supplements or create a healthy sleep routine. A consistent bedtime routine can give you the opportunity to decompress from your day and get to sleep faster.
Eat Whole Foods
Much of our modern diet contains pre-processed and prepared foods. Although this may be convenient, it's not the best way to get the nutrition that you need. Adding whole foods like vegetables, fruits, and nuts to your diet can help your body to boost your natural immunity.
Diets that are full of pre-processed foods and added sugars can contribute to inflammation and weight gain. Inflammation puts a strain on your immune system causing it to be less effective in fighting infections, viruses, and bacteria.
Take Probiotics
Healthy digestion plays an important role in your immune health. Adding a probiotic in the form of yogurt, sauerkraut, kefir, and other fermented foods can help balance out your gut health. When your body is breaking down your food more efficiently, it gives your immune system a break and a boost.
Take Supplements
When your life is busy, it can be a challenge to balance your diet with the essential nutrients and vitamins that you need. Adding a multivitamin or dietary supplement to your routine can help bridge the gap that may be missing in your normal diet.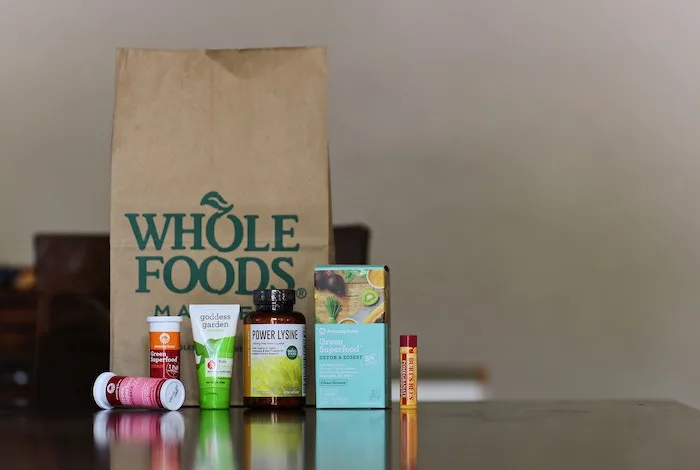 Get Moderate Exercise
Science has proven that just 30 minutes of moderate exercise can have many powerful health benefits. Going for a walk around the neighborhood, riding your bike or swimming can help your immune cell regeneration making your body stronger and ready to fight off infection.
Reduce Your Stress Levels
Living through the pandemic has caused millions of people to experience added stress. When your body is under stress, many of your vital systems can be suppressed. Take time to be mindful of your stress levels, practice meditation, and unplug to help you manage your stress levels.
The COVID-19 pandemic has created an unprecedented time in history. Staying healthy and avoiding infection has become a daily priority. Keeping your immune system strong by following some of these guidelines can help keep you healthy.
---
Thank you for visiting today! If you found this encouraging or informative, please connect with us on Instagram, Youtube, Pinterest, Facebook or Twitter. We'd love to meet you!
Sign-up for our monthly newsletter for updates and more. We promise we won't spam you! Feel free to unsubscribe anytime.
For more fitness fashion discounts and offers, please visit our Fitness Instructor Discounts + Brands Directory or favorite brands coupon codes list.
If you're a brand and want to submit a product for us to review, please use this form to get in touch.
This site uses affiliate links. Clicking on or purchasing via an affiliate link may result in commissions for us which help keep the content flowing and lights on at Schimiggy Reviews. You may read more about this in our privacy policy.