Reading Time:
5
minutes

About Ghost Flower
Ghost Flower is a California based activewear brand that was designed to integrate the benefits of Chinese medicine in today's modern fitness atmosphere. Designed by Dr. Daniel Keown and founder Susie Peebler, they created this high-performance line is built to help the body move in the direction of its natural energy channels.
Peebler founded the company because she was dealing with back pain and found that energy channels along her Chinese meridians were the place to tackle her discomfort. Ghost Flower apparel is a visualization of those channels so that your Qi (intelligent energy) can flow freely.
Let's delve into our Ghost Flower review!
Ghost Flower Review: Innovate Leggings
I couldn't stop drooling over Ghost Flower's gorgeous emerald green set (part of their Wood collection). The pressure point concept sounded really unique and they looked like they would hold up very well.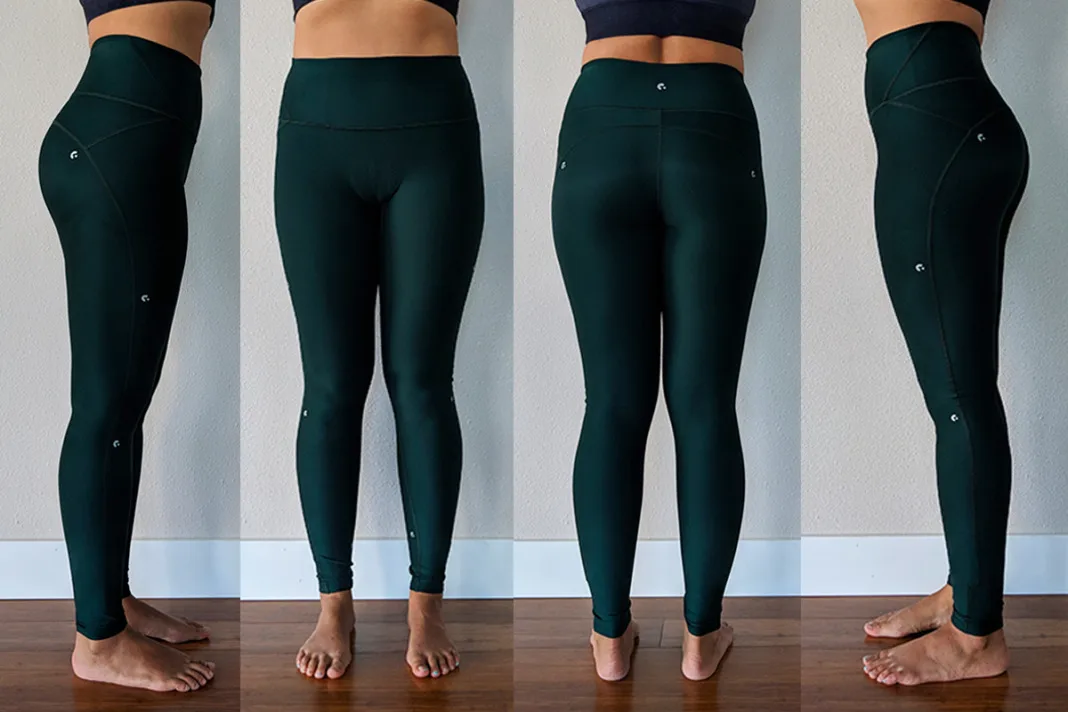 #1 Size: I had to size up in Ghost Flower. I am a size 6 in lululemon and went with a size MEDIUM in Ghost Flower. The medium fit me very snug (compressive). It seemed to fit that way throughout the entire pant.

#2 Style: Ghost Flower currently offers leggings and bras. water wood fire earth metal

#3 Inseam: The Innovate pant inseam measures 28″. There was some bunching around my ankles. I am 5'5″ tall for reference.
#4 Rise: The rise is high. Front rise measures 9″ and back is 9.5″.
#5 Waistband: The tall multi-panel waistband hugs the waist and tucks everything in. I did not experience the waistband folding during my practice. The tall waistband measures 4.75″.
#6 Fabric
Fabric Content: The fabric is made of synthetic polymer and has a wicking property. The elasticity of the Italian compression fabric provided a significant amount of support.
Fabric Feel: The fabric has a medium-thickness and feels very durable yet soft. I would compare it to Ultracor or Laain fabrics. The Fabric has a shine to it that I don't find distracting. It's a similar color to Lululemon's Shine Tight in Fuel Green. The Shine Tight fabric has a thinner feel than Ghost Flower.
Fabric Performance:

Quick Drying
Dry Wicking
4-Way Stretch
Very compressive – great for all sports.
Does not pill – I've worn them four times and have yet to experience pilling.
Little pressure point indicators throughout the leggings are identified by the Ghost Flower logo. Press your fingers on these points to release and guide your Qi energy.

Opacity: Leggings were 100% opaque (not see-through)
Fabric Features:

The ghost flower logo is screen printed throughout their leggings and sports bras and pinpoints your energy channels along the meridian line.
There are no pockets.
Fabric cut into multiple panels that are designed to assist with and flow along your Qi.
Pressure points throughout the products indicate the location and flow of your Qi.
#7 When to Wear: Ghost Flower leggings are meant for mindful activities, specifically Qi Gong. I've taken Qi Gong classes before and would love to try these out for their intended purpose. I wear them to yoga and casually around town.
After testing the leggings, I would say these are great for all activities, including high-impact.
#8 Cost: The Innovate leggings are considered the high-end quality and cost $115. Ghost Flower leggings range from $115-$135. The innovate leggings were initially priced at $135 but has since then been reduced.
#9 Gusset: Ghost Flower gussets are triangle-shaped, single-layered, and reinforced with flat-fell seams.
#10 Stitch Seam: Ghost Flower is made with flat-fell seams throughout the pant. There are no raw hems. The seams were made of very high-quality string. The flatlock seams on Ghost Flower's designs have been carefully placed to follow the body's energy channels.
#11 UPF Protection: Included but not disclosed.
#12 Made and designed in USA in small batches.
#13 Care Instructions: I wash my leggings inside out and with a gentle detergent. I hang to dry on a foldable drying rack such as this one. I avoid drying in sunlight, tumble drying, and bleaching.
Should I Buy Ghost Flower?
Ghost Flower is spendy but well worth it. They're much cheaper than Ultracor and Laain, but offer comparable quality. The design is so thoughtful and interesting.
The entire collection comes with matching bras and for certain prints and colors, a matching jacket. I highly recommend Ghost Flower because it will last for a long time.
I hope this Ghost Flower review was helpful in helping you determine if you should invest in their activewear. I personally love it and find their fabric and design quality better than other brands such as lululemon and Athleta.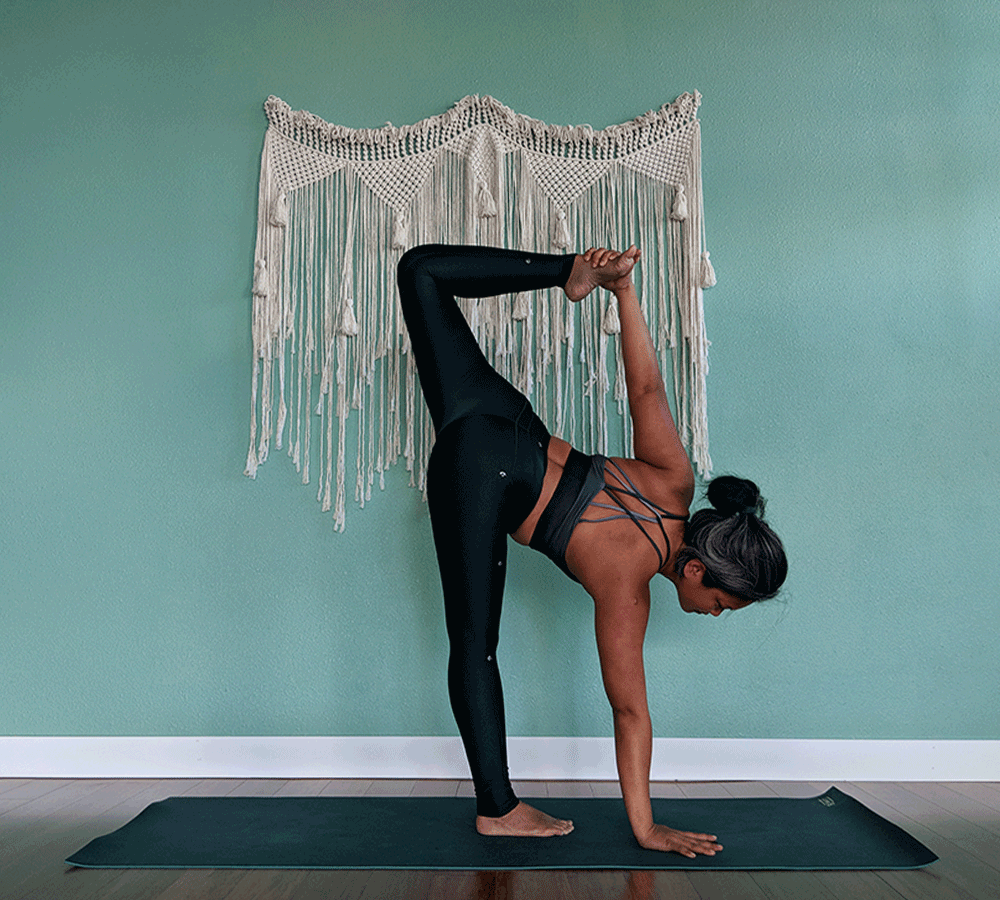 Where to Buy Ghost Flower
Carbon38
Ghost Flower

Use Ghost Flower coupon code SCHIMIGGY25 for 25% off your orders. Shop now!
For a limited time, get 50% off all your orders at Ghost Flower with code SCHIMIGGY50
---
Thank you for visiting today! If you found this encouraging or informative, please connect with us on Instagram, Youtube, Pinterest, Facebook or Twitter. We'd love to meet you!
Sign-up for our monthly newsletter for updates and more. We promise we won't spam you! Feel free to unsubscribe anytime.
For more fitness fashion discounts and offers, please visit our Fitness Instructor Discounts + Brands Directory or favorite brands coupon codes list.
If you're a brand and want to submit a product for us to review, please use this form to get in touch.
This site uses affiliate links. Clicking on or purchasing via an affiliate link may result in commissions for us which help keep the content flowing and lights on at Schimiggy Reviews. You may read more about this in our privacy policy.