Reading Time:
10
minutes
Updated: 11/29/2022 | Fine Dining Review of Arpège in Paris, France
I dined at L'Arpège on November 29, 2022. Read our Paris Travel Guide to plan your next trip.
Here is what it's like to eat the mostly vegetable-forward menu at Arpège, a three-star Michelin restaurant in Paris, France.
This is my first three-starred Michelin restaurant experience. I planned to spend two days in Paris before heading back to the states and decided to have a lavish solo trip in the City of Light. I booked my reservation three months in advance and awaited the day.
About L'Arpège
L'Arpège (often referred to as simply Arpège) is the fine dining establishment of celebrity chef Alain Passard, who is famously known to not log his recipes. He instead creates a menu based on the day's best produce and ingredients, which even he admits can be nerve wracking.
Passard earned his first Michelin star in 1987 and quickly secured his second in 1988 and third in 1996. He's been featured on International food shows like the original Iron Chef in Japan and on Netflix's Chef's Table, France. L'Arpège currently ranks 31st on Pellegrino's World's 50 Best Restaurants list.
Passard focuses on a sustainable menu that would often features vegetable ingredients as the star of the dish. The vegetables would be in season and harvested from the chef's three gardens and are freshly delivered to his restaurant each day.
If you happen to be by the restaurant around 11 AM, you may spot a little white van delivering the day's produce.
While the France Michelin guide lists L'Arpège as a 'creative' establishment, chef Passard's cooking leans more towards classical French with a focus on developing new tastes, textures, and scents with vegetables. Passard's cuisine does not attempt to mimic meat but seeks to elevate and feature high-quality vegetable products that are often overlooked or ignored.
But the best part about dining at L'Arpège is that chef Passard cooks at his restaurant most of the time, which is very rare for fine dining establishments nowadays.
How Much Does It Cost to Dine at Arpège?
At the time of my visit, the restaurant offered three different lunch options:
Déjeuner des Jardiniers (Gardener's Lunch) for 185€ – A mostly vegetarian 15 course tasting menu with some fowl and seafood courses.
Terre & Mer (land & sea) – A multi-course lunch for 490-540€ (price changes based on seasonality of ingredients)
An à la carte menu with dishes ranging in price from 50€ to 240€
The dinner menu is more expensive and we found that the lunch menu was a better offering pricewise and the food quality was just as good!
The lunch menu is essentially themed around whatever vegetables are harvested from Passard's gardens.
We recommend booking 3-4 months in advance. The restaurant is open for lunch and dinner Monday through Friday from noon to 2:30 PM and 7 to 10:30 PM
Arpege Review
I entered the restaurant and was greeted by a team of two. They requested my coat and escorted me to my table where they pulled the table out so that I could access my seat. I was immediately served a welcome juice and asked if I wanted to start with an aperitif. I declined.
I eventually received the menu after 8 minutes. The server explained to me that the menu is only in French and that she would translate for me if needed.
For this meal, I decided to try the Gardener's lunch (185€) supplemented with a half portion of Passard's famous dish, Chimère, a pigeon-wrapped lamb rack (115€). I also had a glass of Chardonnay (45€), bottle of still water (10€), and ended my meal with their tea infusion with fresh herbs from the garden (15€). My meal ended up costing 370€, which is what I anticipated spending.
Prior to my food arriving, the server also requested a few things:
Do I have any allergies?
Are there any products I do not like?
Am I on a time limit?
I responded no to all and was ready to go.
What I Ate at Arpege
#1 Amuse Bouche of Sliced Vegetables
I began my meal with tiny tarts and simple vegetable shavings, which quickly sets the tone for today's meal. Each slightly salted bite immediately sends the message that vegetables on their own can offer a lot and that they should be respected.
Afterward, I was given a mini baguette. While it was cute, it was a bit leathery. I ended up ditching it.
#2 Passard's Famous Chaud-Froid d'Oeuf (Hot Cold Egg)
Behold L'Arpège's most iconic dish, the Chaud-Froid d'Oeuf (Hot-Cold Egg). It's an eggshell filled with cool custard, warm yolk, and maple syrup. The mix of savory and sweet is what makes it special. I swallowed every single drop.
#3 Raviolis in Vegetable Consomme
Next up was a trio of ravioli in a bright celery and bay leaf broth. The skin on the ravioli was delicate yet firm and each vegetable flavor was noticeably different and prominent. The texture of the filling was too grainy as the vegetables were only diced and not puréed into a creamy texture. The broth tasted a bit like vinegar, which I loved.
#4 Sweet Onion Gratin with Romaine Lettuce
The sweet onion gratin with preserved lemon was up next. I loved the tangy dressing on the salad. The onion gratin was creamy but overpowered by the dressing.
#5 Squash Soup with Garlic Creme Fraiche
The squash soup with a dollop of garlic creme fraiche was a good palette cleanser. The garlic was barely noticeable.
#6 Vegan Sushi
The vegan sushi blew my mind! Chef Passard transformed slivers of vegetables into something I could easily replace fish with on any given day.
The olive tapenade combined with the mustard flavors exploded on my tongue. The sushi rice was cooked perfectly. It was such a delight to devour.
#7 Sea Urchin with Langoustines
Another dish I thoroughly enjoyed. The uni and langoustines were combined to create a creamy and synchronous seafood experience. I appreciated that the course was not heavily seasoned so that you could actually taste the ingredients and their freshness.
#8 Leek with Apples
This dish was interesting. It is something I would actually try making at home as a healthy snack. The vegetable and fruit flavors were subtle yet very present. The balance of flavor was very appreciated.
#9 Beetroot Tartare
This was an outstanding take on tartare. I enjoyed the tangy and creamy combination of the beetroot and dollop of mayo.
A diner at the table beside me stated that the dish reminded her of a homecooked Ukrainian meal and I was immediately transported elsewhere for a second.
#10 Celery Risotto with Mushrooms and Chestnuts
I would have loved this dish minus the chestnuts. The chestnuts made the dish grainy and I ended up abandoning it.
#11 Apple Pie
The crisped shell and apple edges were such a delight to eat. The server poured some quince syrup on the side that the pie did not warrant. It was perfect on its own.
#12 Hazelnut and Celery Souffle with Sage Ice Cream
And the desserts just keep getting better! The hazelnut and celery souffle was fluffy with a creamy center. The subtly sweet sage ice cream complemented the dish extremely well. I could eat 10 of these.
#13 Board of Perfiteroles and Truffle
And if two desserts were not enough, I ended my meal with a board of profiteroles and truffle.
I enjoyed it with my infusion tea, a tea made with herbs from Passard's gardens. This was after they had to remake my tea with actual hot water and not lukewarm water. 😏🫖
#14 Supplemental Dish – Chimère (Lamb Rack Wrapped in Pigeon)
I wanted to try a supplemental dish (half portions) with my tasting menu. The pigeon-wrapped lamb is one of Passard's "craziest" creations. It's a rack of lamb that has been sewn into the boneless body of a pigeon then cooked over branches.
Prior to plating my dish, the server brought the loaf of meat over for me to examine. It smelled incredible and I was disappointed I had to share it.
The meat was very tender and the flavors were definitively representative of traditional French cuisine. The dish was not heavily seasoned and you could taste the natural flavors of the lamb and fowl. It was probably my favorite dish of the day and solidified why I can never become vegetarian.
Arpège Pros and Cons
To sum it up, we'll list our pros and cons for Arpège and you decide whether it's worth experiencing, or not.
Arpège Pros
Attentive Staff – The team was extremely attentive and helpful. They refilled my water and would offer add-ons to complement my meal.
The menu is a mystery! The menu changes daily based on what produce is harvested. The menu also changes throughout the day. I noticed that I received entirely different desserts from guests who were dining within 15 minutes of me. The staff doesn't know what you're going to get, so don't bother asking them. While that is exciting for me, it might not work for others.
Interactive Menu – I appreciated that I was able to steer some of my experience. The servers asked me specifically if I wanted to avoid and try certain things. I also was able to eat some dishes with my hands, which is very unconventional for a fine dining establishment.
Cozy establishment – The dining area is small but offers a lot of natural lighting. There is also a downstairs dining area that may seem darker because of the lack of natural lighting. If you want to book the main upstairs room, make sure to request the "salle" when making your reservation. The chairs and tables are comfortable and lined with white table cloths that don't reach the ground.
No dress code! I am glad they don't require people to dress up to just dine out. The majority of people in the restaurant wore business attire, but I did see a handful of casually dressed diners.
Arpège Cons
The plating was underwhelming. For a three-star Michelin-rated restaurant, I expected more creative plating. My dishes arrived simple yet colorful. Quality is obviously more important than aesthetics.
Inconsistent Quality – At the end of my meal, I ordered the tea infusion, and my tea was served cold. They took my tea to the back and replaced the cold water with hot water. I still had to pay 15 Euros for the tea.
I did not meet Chef Alain Passard! I've read that many people have had interactions with the Chef but he was nowhere to be seen during my meal.
Lunch takes forever. I entered the restaurant at exactly 12:45 PM and left at 4:35 PM. They do ask you if you're on a time crunch at the beginning of your meal. I highly recommend saying yes so that you don't get stuck there for 4 hours as I did. 2.5 hours should have been sufficient with everything I ordered. That is my fault for wanting to experience the normal cadence of fine dining at L'Arpège.
French-only menu. I used Google Translate to figure out words I didn't know and staff members offered to translate and describe dishes for me. I find this rather pretentious and not customer-centric.
Not open on Saturday or Sunday. This makes me think the restaurant caters to a rather affluent crowd within Paris and not those who can only fly away to Paris on the weekends. While dining here, I noticed that business suits and heels were part of the dress code.
Final Thoughts
I enjoyed my meal but was disappointed to walk away with a list of things I felt Arpège could improve upon.
For the amount I paid, I expected my experience to be perfect from start to finish. I have been to two-starred Michelin restaurants that exceeded my expectations and were flawless. I expected no less from Arpège.
I am sad to say that this experience is going to make me think twice before booking another three-starred Michelin reservation. As food alone is not enough.
If you found our Arpège review helpful, please share it. Thanks for your support.
Thank you for visiting today! If you found this encouraging or informative, please connect with us on Instagram or TikTok.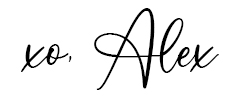 Sign up for our monthly newsletter for updates and more. We promise we won't spam you! Feel free to unsubscribe anytime.
If you're a brand and want to work with us, please visit this page to get in touch.